January 28, 2022
How Hakui's economy received an extraterrestrial boost
MUSEUM
By TOSHICHIKA IZUMI, TRANSLATOR:EDAN CORKILL
In April 2020, the U.S. Department of Defense released three videos shot by the U.S. Navy in 2004 and 2015. They depicted objects in flight that they admitted they were unable to identify. In December, Congress ordered the secretary of defense and the director of national intelligence to submit a report on UFOs, and it was published in June 2021. According to the report, 144 sightings of unidentified objects by military pilots and others had been examined, with one determined to have been a balloon. The nature of the remaining 143 could not be determined due to lack of information. With the U.S. government thus neither confirming nor denying the existence of UFOs, the public's long-held fascination with aliens and flying saucers only grew.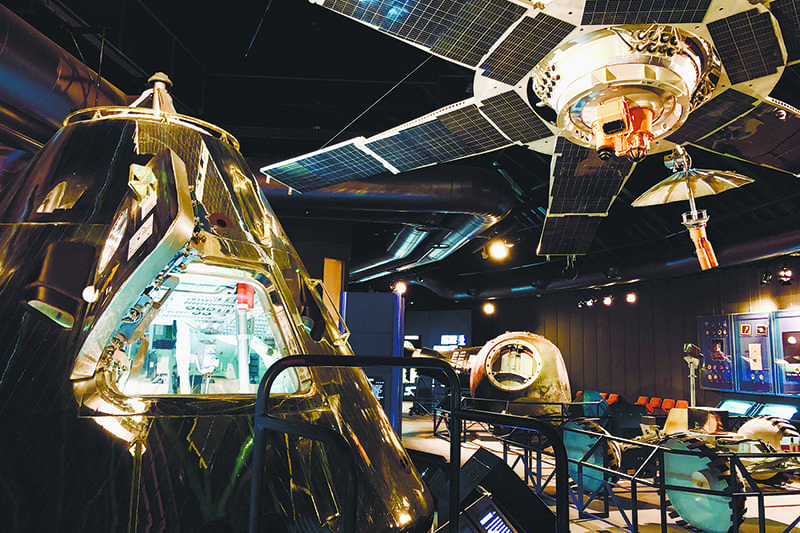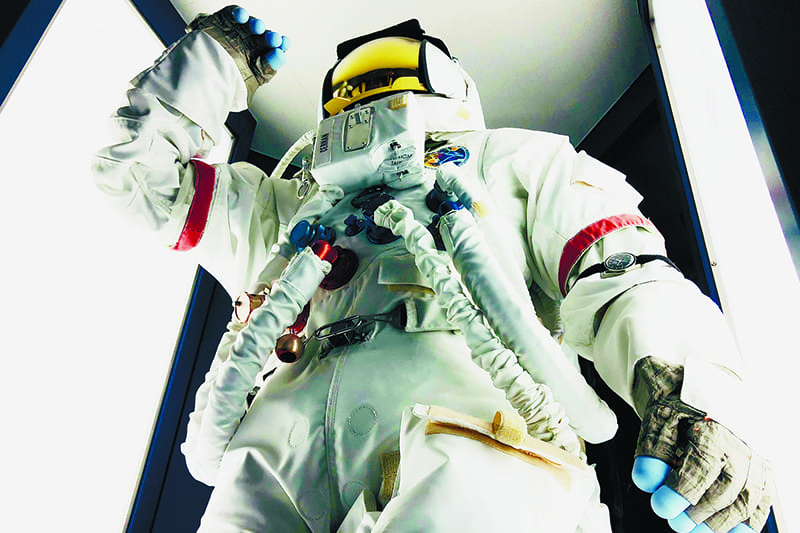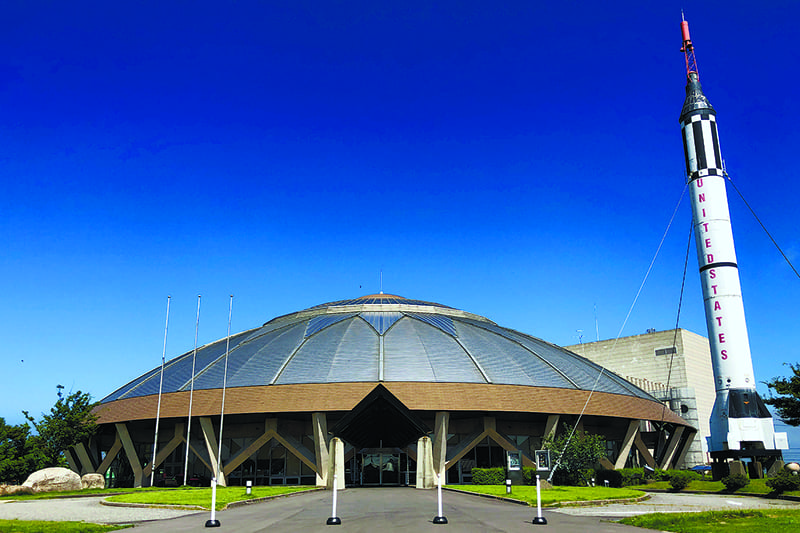 Simultaneously in June 2021, there was movement on the UFO front in Japan, with the establishment of the International UFO Lab in Iino, a former town that is now part of the city of Fukushima. The news caught the eye of Japan's business community when it was reported in the Nikkei newspaper. But Iino's association with UFOs predated the Lab. In 1992, after a large number of sightings in the area, an exhibition facility for UFOs was established as part of an attempt to revitalize the flagging regional town. It soon became hallowed ground for UFO fans.
Another Japanese town has also attempted UFO-led revitalization. Hakui, in Ishikawa Prefecture, boasts a space museum called Cosmo Isle Hakui, which opened in 1996 and features many spacecraft and rockets that have actually been used in outer space. The driving force behind the facility was Josen Takano, a TV producer and broadcast writer who returned to his hometown of Hakui at the age of 30 and set up the revitalization project while serving temporarily as a public servant. He is currently an adviser to the facility and a Buddhist priest with the Nichiren sect.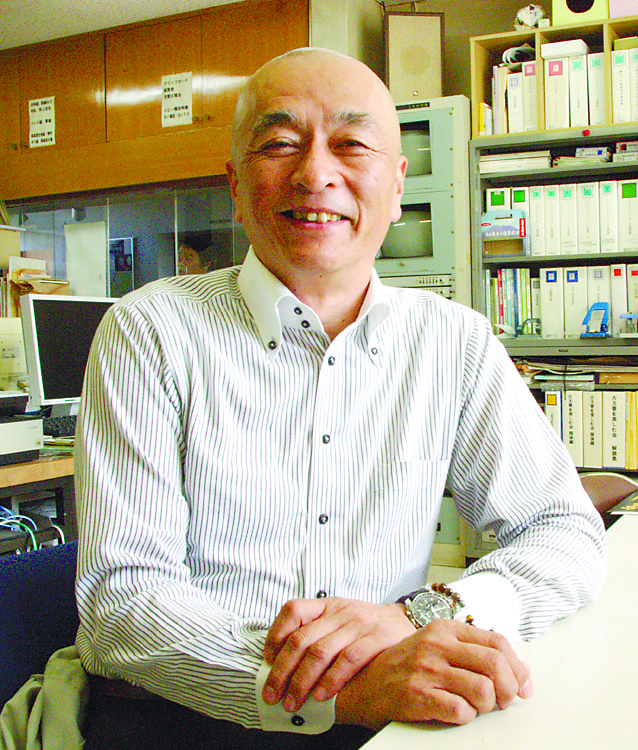 "At the time, I was in charge of a seminar on ancient documents at the local public hall, and I learned about references in Heian Period (794-1185) documents to a mysterious object known as sōhachibon [from a kind of Buddhist cymbal] that had been seen flying in the sky in the Hakui region. I had previously produced a TV program on UFOs, so it occurred to me that this mysterious object would nowadays be described as a UFO. And that's how the revitalization program was born," Takano explained. He wasted no time putting the plan into action. In 1990, Gerald Carr, the captain of NASA's Skylab 4, was invited to hold an international symposium on space and UFOs sponsored by Hakui, and it attracted 50,000 people over nine days. The event's success spurred plans to build a full-fledged museum in the city. With Takano believing it essential that real spacecraft be included, he soon headed off to NASA to negotiate the loan and purchase of exhibits.
Valuable items were also obtained from Russia, such as a Vostok spacecraft and the unmanned lunar explorer Luna 24. The first Vostok took Yuri Gagarin on his first spaceflight, and the museum's is one of only six that were launched, retaining the burn marks on its surface from its reentry into the Earth's atmosphere. Of the exhibits, 70% relate to space development, while 30% relate to UFOs and aliens.
"The more conscious you are of space and aliens, the more you realize that human beings have better things to be doing than fighting wars or competing for resources on our own planet," Takano said. "Environmental problems are the same. We have to change our selfish mindset and move to the next phase." Cosmo Isle Hakui, a facility that encourages a bird's-eye view of things, may be a valuable place to cultivate such a cosmic perspective.
---
UFOで町おこしをした街、羽咋を知っていますか?
2020年4月、米国防総省が海軍撮影のUFO映像を公開。2021年6月には国家情報長官室がUFOに関する調査報告書を公表し144件の目撃情報を検証、143件について情報不足で結論が出せないという説明で終わった。この発表で米政府がUFOの存在を否定もしなかったことにUFOに対するロマンや関心は益々深まったといえる。
そんなUFOで町おこしをしている所をご存じだろうか? 石川県羽咋市に「コスモアイル羽咋」という宇宙博物館がある。この施設誕生の立役者が高野誠鮮氏。臨時公務員として町おこしを仕掛けた人物である。「この羽咋地方に関する古文書には、空を飛ぶ謎の物体に関する記述があります。20代の頃、テレビ局でUFO番組の制作をしていたので、書かれているのはUFOだと思い町おこしに結びつきました」。
宇宙博物館をつくる際は、レプリカではダメ、本物を展示してこそ魅力が伝わると、ロシアから「ボストーク宇宙カプセル」などを購入。その表面には大気圏突入時にできたであろう焼け焦げた跡も見られる。
Return to Sustainable Japan Magazine Vol. 8 article list page