January 28, 2022
Sony space project fosters diverse perspectives
ENTERTAINMENT
By ARINA TSUKADA, TRANSLATOR:CARRIE EDWARDS
"The Earth was blue." These are the words of Soviet cosmonaut Yuri Gagarin, who in 1961 became the first person to complete a space flight. Human beings later acquired the first images of the Earth as seen from space. Now, over half a century later, we are in an age when anyone can work in real time with images of the Earth and stars as viewed from space.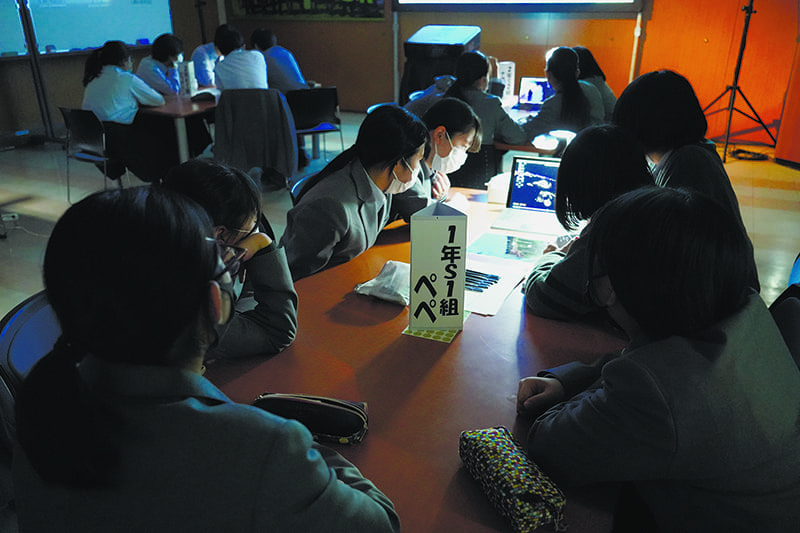 One such initiative is a space entertainment project launched by Sony in 2020 that aims to develop an array of art, education and entertainment programs based on satellite images. Why did Sony embark on this project? Yoshihiro Nakanishi, head of Sony's space entertainment promotion bureau, cites as a catalyst the enthusiasm of staff members who at some point in their lives had become enthralled by outer space.
"It started in 2017, when space aficionados working at Sony got together and an initiative to develop space-related business programs began," he said. "Actually, as a young child I dreamed of being an astronaut, and for a long time I yearned to see the Earth from space. There were many staff members and engineers at the company who had dreamed of space, too. In 2019, Sony entered into a joint development agreement with JAXA and the University of Tokyo. In 2020, our company established an organizational plan and embarked on the development of a satellite with the aim of putting the plan into practice."

The satellite, which will be equipped with a Sony camera currently in development, will allow for highly flexible camera work. When it meets conditions such as passing over an antenna on the surface, it will be operable from Earth in near-real time. The photos and videos taken with it will be used in collaborations now underway with partners such as artists and educational institutions.
Yoshihisa Ideguchi, a member of both Sony Music Entertainment and Sony's space entertainment promotion bureau, said, "By gaining perspectives on space, we hope to feel a stronger connection with life and the Earth, and create opportunities leading to changes in individual behavior."
He continued: "In cooperation with contemporary artist Hiroshi Sugimoto, a project for the creation of artwork using satellite photos is now underway. According to Mr. Sugimoto, 'Ancient people had more time to gaze at the sky than we do today, so they had a rich perspective on the universe, but these feelings have atrophied significantly in modern people.' I believe that cultivating diverse perspectives on space will help change our consciousness about space and the Earth's environment."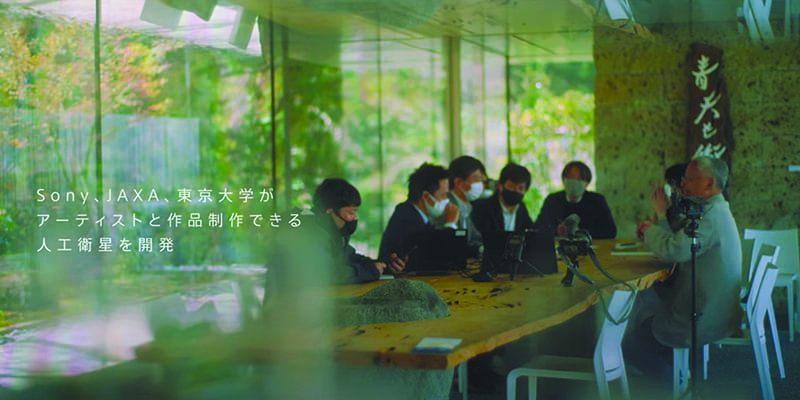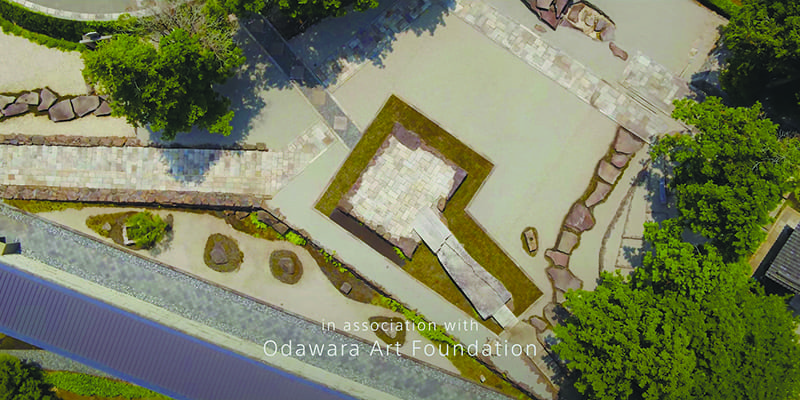 Starting with this idea, Sony partnered with Fukuoka Prefecture's Yanagawa High School, known for its innovative educational policies, and implemented "virtual space travel" using a simulator for operating the satellite. When students were asked what video they would wish to capture — memorable images of Earth to show to extraterrestrials — they suggested many scenes far from the course of daily life, such as vast areas of deforested land in tropical rainforests and nighttime views of cities in which buildings' light reaches up into space. In a collaboration with Kyoto University of the Arts, an in-school competition was held on the theme "space entertainment of the future." Many of the ideas made space feel more familiar, such as fashion in zero-gravity settings and buzzwords for a time when space travel has become common.
One plan for the future is to produce experiences in which multiple users view images of space simultaneously through media such as metaverse spaces. What concepts and perspectives will emerge from a younger generation who have come to feel that space is a nearby presence? The launch of Sony's first artificial satellite is planned for the autumn of 2022.
---
宇宙への多様な視点を育むソニーの宇宙エンタメ事業
「地球は青かった」と語ったのは、1961年人類初の有人宇宙飛行に成功した旧ソ連の宇宙飛行士ユーリイ・ガガーリンだ。それから半世紀以上経ったいまでは、宇宙からの衛星画像を誰でも扱えるような時代となった。
ソニーが2020年に始動した新事業は、人工衛星による宇宙の映像を元に、さまざまなアートや教育、エンタテインメント事業への展開を試みるプロジェクトだ。
現在開発中のソニー製カメラを搭載した人工衛星は、自由度の高いカメラワークを可能とし、一定条件を満たせば地上からの操作も可能となる。ここでの衛星写真や映像を使って、杉本博司をはじめとする多様なアーティスト、教育機関などとのコラボレーションが進められている。福岡県の柳川高校とは、衛星操作用のシミュレーターを用いた「バーチャル宇宙旅行」を実践し、京都芸術大学とは「これからの宇宙エンタメ」をテーマとした学内コンペを実施した。宇宙を身近に感じるようになったとき、今後どんな発想や視点が生まれるのか。ソニー初の人工衛星の打ち上げは2022年秋を予定している。
Return to Sustainable Japan Magazine Vol. 8 article list page