Biotope born from quake relief aims to educate
May 27, 2022
OSHIKA
By MIREI TAKAHASHI, TRANSLATOR:EDAN CORKILL
"The Earth is a collection of ecosystems connected by cause and effect." So explained Nozomu Onodera, a professional hunter who operates the Fermento facility for processing venison on the Oshika Peninsula in the Miyagi Prefecture city of Ishinomaki. The facility, which handles deer culled locally as part of efforts for population control, originated out of the Reborn-Art Festival (RAF) that was held in 2017 to support reconstruction in the aftermath of the 2011 Great East Japan Earthquake.
After a successful career as a chef in Tokyo, Onodera had returned to his hometown in Miyagi and taken up hunting. "There is a lot of nature here, like the mountains, sea and rivers, and delicious foods in each season. I decided that to really deliver the best cuisine to your loved ones, you need to start by collecting the ingredients yourself," he explained.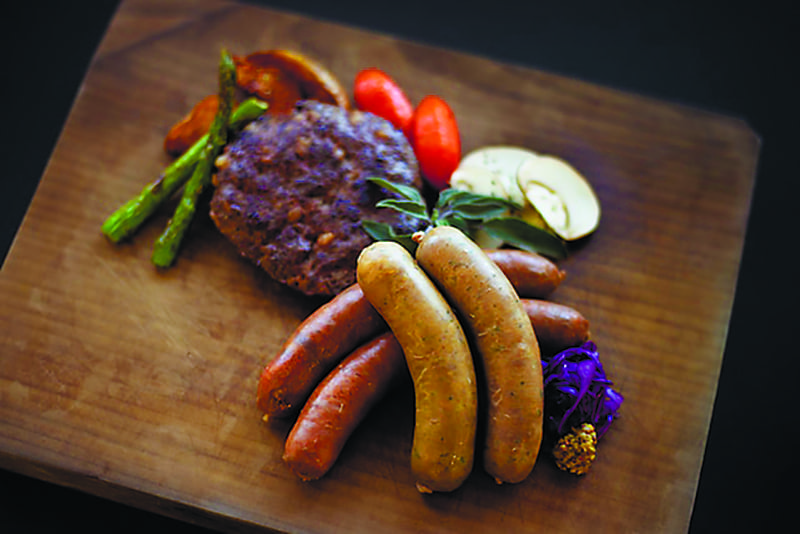 The earthquake was a turning point for Onodera. Immediately after it struck, a nonprofit organization began bringing chefs from all over Japan to the area to cook meals for survivors, and Onodera provided his venison free of charge. Through these activities, he became acquainted with Takeshi Kobayashi, a music producer who later launched RAF with others in order to support the reconstruction, and Onodera became involved in the project.
At an RAF predecessor event, the "Reborn-Art Festival x ap bank fes 2016," Onodera teamed up with Hirotaka Meguro to reassemble the chefs who had helped with the initial disaster relief, and kicked off a side event called "Reborn-Art DINING," where they made meals using local ingredients. Then, when RAF itself kicked off in 2017, the new Fermento facility also opened its doors.
Onodera's next project started in 2019, involving collaboration with photographer Lieko Shiga to build a biotope (habitat). Although eight years had passed since the earthquake, there were still big barriers to restoring ecosystems that had been damaged for years. Onodera says he was particularly conscious of the damage caused by a large typhoon that had struck that same year. "Coniferous plantations artificially created for forestry are not able to retain much water, so when there is heavy rain they are prone to landslides," he said.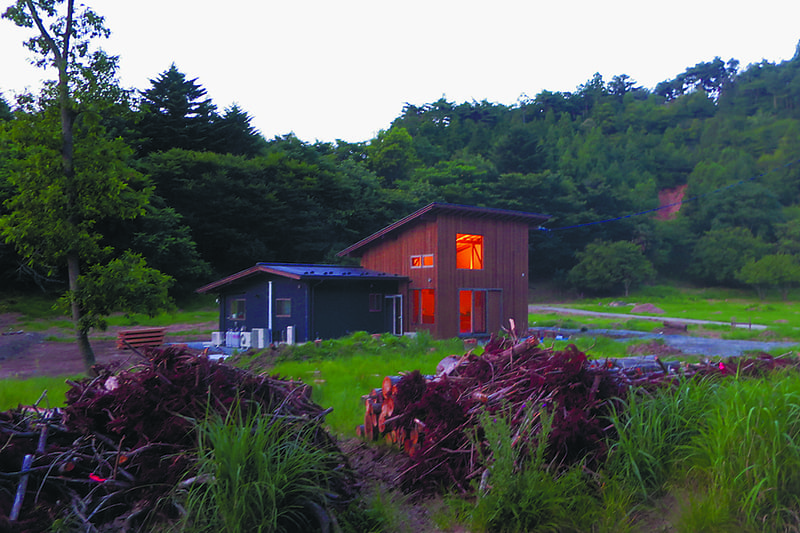 Onodera and Shiga built a regulating pond and a biotope to improve the typhoon-damaged environment around Fermento. Shiga had originally been introduced to Onodera in the course of planning for that year's RAF, but while listening to his story about awareness of nature and the environment, she decided the first thing to do was to start work on the biotope.
Onodera hopes that in the future Fermento and the biotope will become places to educate children about the environment. In this way, a facility born from an art festival will not just preserve the local environment, but help pass on the baton of environmental conservation to the next generation.
---
東北復興フェスティバルから生まれたビオトープ
宮城県石巻市牡鹿半島にて、駆除を余儀なくされるニホンジカを解体し、食肉加工する鹿肉解体処理施設「FERMENTO」​​を2017年から運営する食猟師の小野寺望。この施設誕生のきっかけが、東北復興を目指す芸術祭、Reborn-Art Festival(以下、RAF)だった。
小野寺はシェフとして活動した後、故郷の宮城県で自ら狩猟を行うようになったが、2011年の東日本大震災で転機が訪れた。震災直後、全国のシェフが被災地で炊き出しをする活動に参加。食肉加工した鹿肉を無償で提供していたところ、後にRAFを立ち上げる音楽プロデューサーの小林武史と知り合い、RAFの企画に携わるようになっていった。
この芸術祭の一環として、小野寺と写真家の志賀理恵子らによる「ビオトープ」のプロジェクトが2019年から始まる。長年かけて破壊されてきた自然生態系を回復させること、そして将来的に子どもたちの環境教育の場となることが目的だ。芸術祭から誕生した施設が、地域の自然を守り次世代へのバトンを渡していく。
Return to Sustainable Japan Magazine Vol. 12 article list page