January 18, 2021
Sailors for the Sea Japan charts conservation course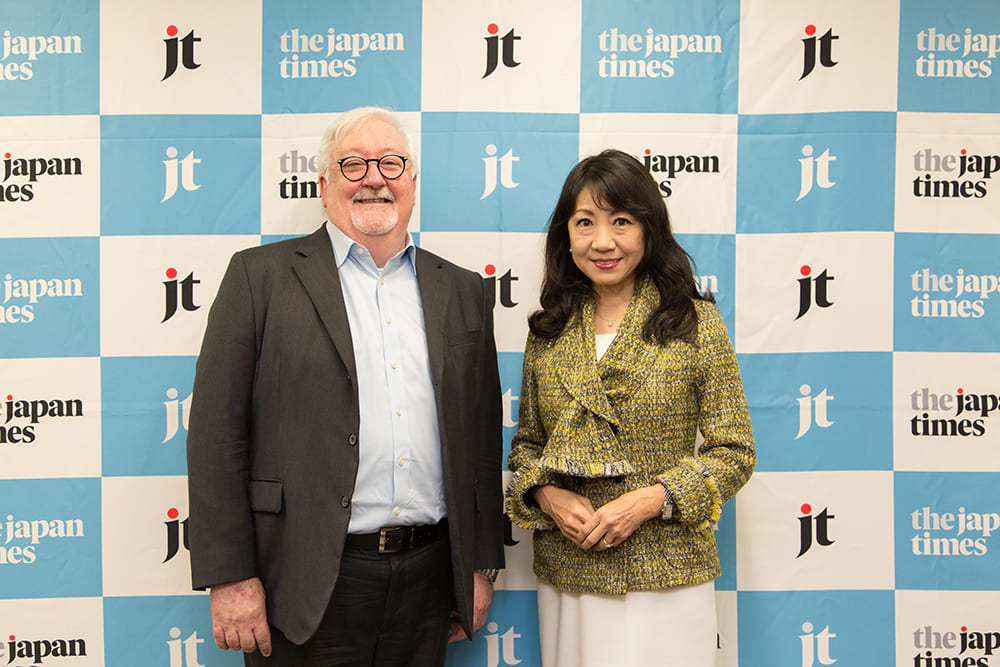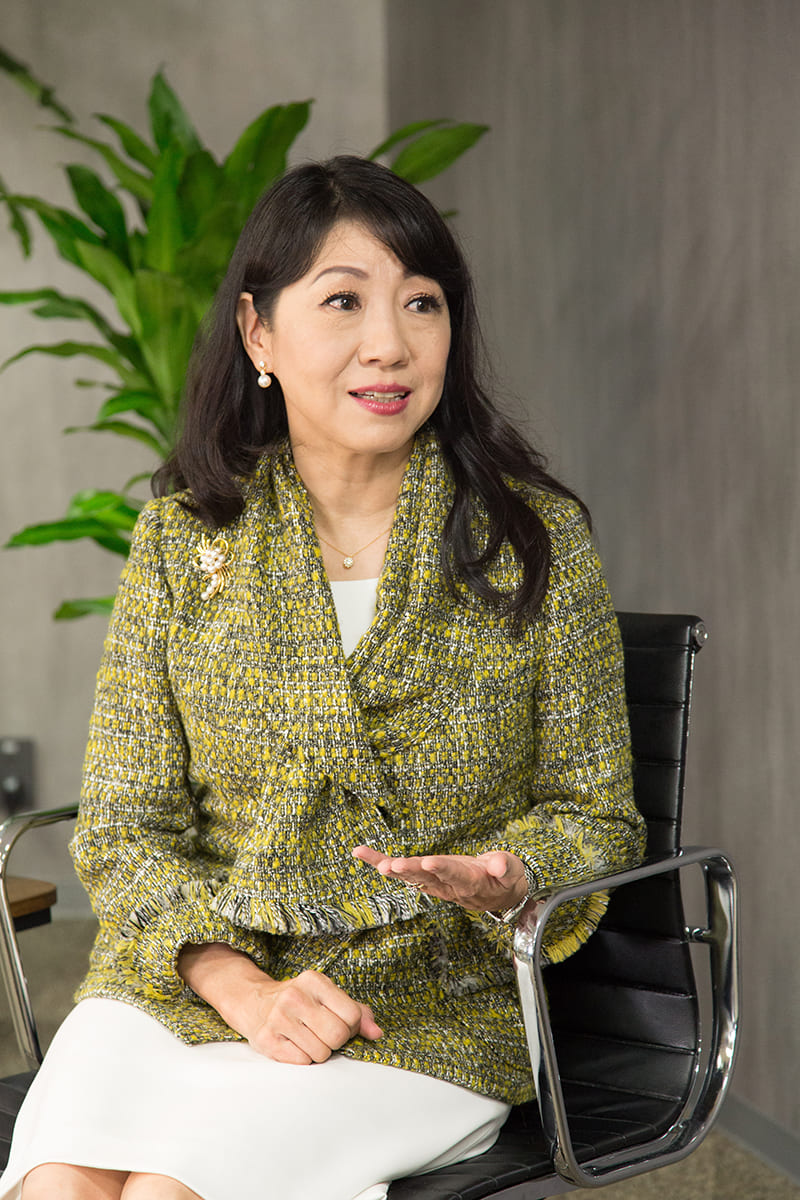 Not far from Japan's busiest international airport, Narita, is the temple Naritasan Shinshoji. On a fateful day in 2012, Minako Iue visited this temple with two high-profile guests — David Rockefeller Jr. and Susan Rockefeller, both active environmentalists — whom had she befriended during a visit to New York a few years earlier.
Although it isn't situated near a body of water, the temple complex features replicas and engravings of fish. Admiring these representations of marine wildlife, David — who founded the ocean conservation organization Sailors for the Sea in 2004 — commented on the unfortunate lack of awareness in Japan regarding the dangers of the depletion of fish stocks.
This lack of awareness is striking for a nation that accounts for only 2 percent of the world's population yet is the world's third-largest consumer of seafood. The dire circumstances of the supply of fish in Japanese waters are even more striking. According to Iue, due to overfishing and damage to marine habitats, around 20 percent of stocks assessed in Japan are currently regarded abundant.
Following his remark, David took out a card showcasing Seafood Watch — a well known program founded and operated by Monterey Bay Aquarium — from his wallet and showed it to Iue., who had established the affiliate group Sailors for the Sea Japan in 2011 "That was a moment of truth for us," she recalled during a Roundtable talk event by The Japan Times on Nov. 25, hosted by Ross Rowbury. Iue turned to David and Susan and said, "Let's do that in Japan."
Iue describes the mission of Sailors for the Sea Japan as to "increase awareness and give opportunities to learn about the protection of marine resources so we can pass on this beautiful planet to the next generation." The effects of overfishing and marine habitat damage are largely invisible to ordinary people, as they manifest deep in the ocean. This is why it is important to promote awareness of sustainable fishing efforts among government agencies and consumers before it is too late, she said.
---
Guides to 'blue seafood'
Iue initiated the publication of the group's Blue Seafood Guides the following year, and they are now central to its efforts. The guides include national and regional editions listing seafood varieties that are managed sustainably. Also there is a list of collaborating members such as hotels and restaurants committed to serving sustainably procured fish. Iue hopes to make "blue seafood" a common term among consumers, empowering them with the information needed to make choices that contribute to conservation efforts.
She noted that although government policy is an important part of ensuring sustainable fishing, it is consumers who have the most leverage. "The government and administrative people have the key," she said, "but the most important decision-makers are the consumers. They are the ones who buy and decide what and what not to consume. The sense of value of the consumers is the most important thing, which is why we're trying to raise awareness of sustainable seafood and how to sustain the ocean and the planet."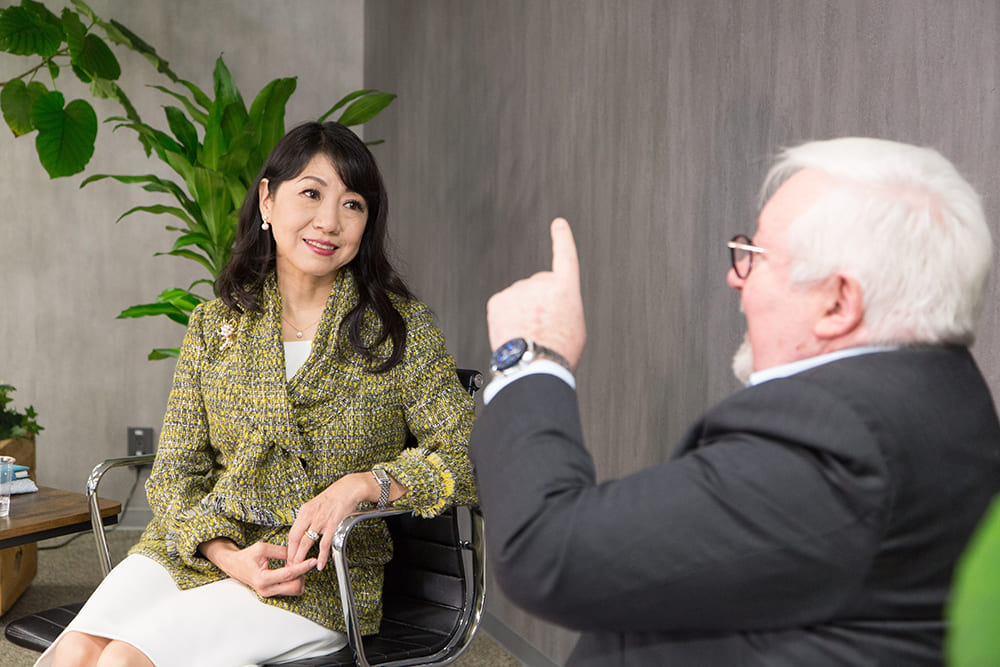 ---
Assessing three criteria
Sustainable fisheries are assessed according to three principles based on the U.N. Food and Agriculture Organization's Code of Conduct for Responsible Fisheries: sustainable fish stocks; minimal environmental impact; and effective management. Fish stocks must be at a sustainable level with a scientifically proven sufficient reproductive capacity.Some bottom trawling methods are not recommended as they can destroy corals and other seabed habitats. Bycatch may also damage the ecosystem. Iue noted that adequate precautions are required.
"Effective management" refers to whether there are management policies that produce real effects. Iue observed that some fishers in international waters come from impoverished countries and there is a fear of forced labor, which is called "modern slavery." In order for a variety of fish to be deemed sustainable, the fishers harvesting it must be working in a safe, fair environment, so that not only the stock, but also the fishermen's lives and the fishery, can be sustainable.
A major hindrance to the realization of sustainable fishing is the prevalence of illegal, unreported and unregulated (IUU) fishing. This past Dec. 1, Japan took a monumental step toward sustainable fisheries by implementing the first revisions to the Fisheries Act in 70 years. The revision include regulations for managed fisheries, for example, to increase the number of species subject to resource assessment from 50 to 200. Four days later, the Diet passed further legislation to combat IUU fishing through catch documentation schemes — a system of ensuring that fish entering the market are consistent with conservation and management measures — as well as import control rules. The words "and ensure sustainable use of marine resources" were also added to the purpose of the law.
---
Japan's fourth stage of fishing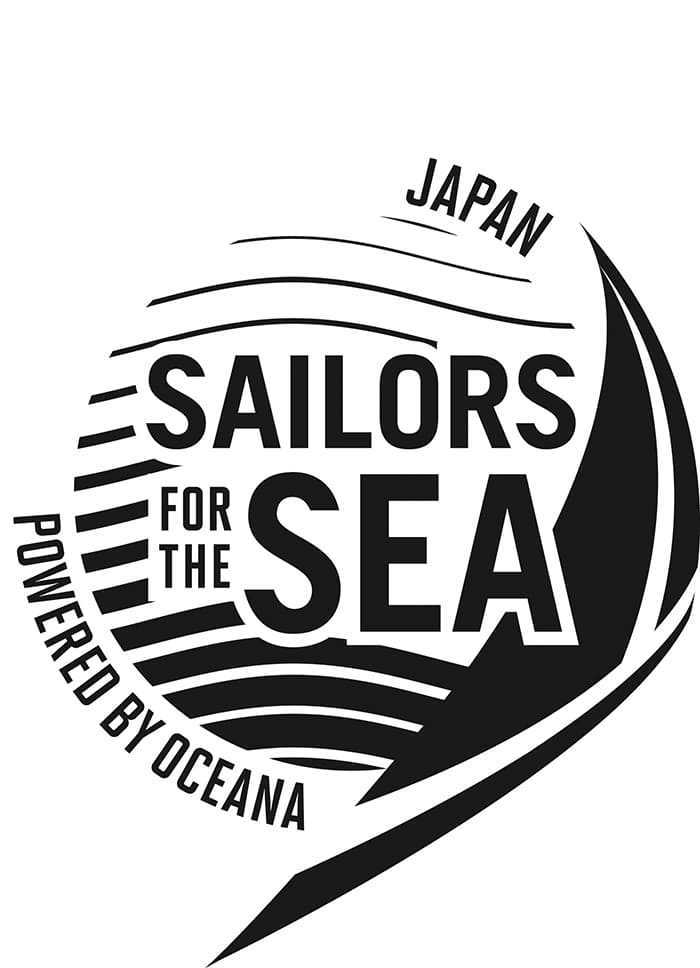 "When the old Fisheries Act was established, it was an era when the priority [of the government] was to feed people," she explained. "The government needed to focus on quantity. Then it moved on to safety and later quality. Now sustainability, the fourth stage, is coming. These changes involve a lot of people at fisheries, and the fishing industry must change all sorts of systems. People's minds also need to change."
The passage of this new law marks a significant shift toward sustainable fishing, but Iue says there is still a lot of work ahead. She points to the fact that, despite being surrounded by water, Japan doesn't have a comprehensive government body that looks after the oceans, such as NOAA in the U.S. Instead, certain maritime activities are delegated across a wide group of government bodies and agencies, including the Ministry of Land, Infrastructure, Transport and Tourism; the Fisheries Agency; and the Ministry of the Environment. As she works with these various stakeholders, Iue finds herself "island-hopping" from institution to institution during her frequent visits to Kasumigaseki, the district of Tokyo where most of Japan's Cabinet ministry offices are located.
Iue hopes Japan will one day establish its own comprehensive ministry for the oceans. She noted that Prime Minister Yoshihide Suga has already set into motion plans to launch a national digital agency, which will be useful in aggregating data for the fishing industry. Alluding to the need for another agency dedicated to the oceans, she remarked, "The second one is waiting."
Click the link below to watch the interview