February 05, 2021
Lixil change-maker cultures people for a cleaner world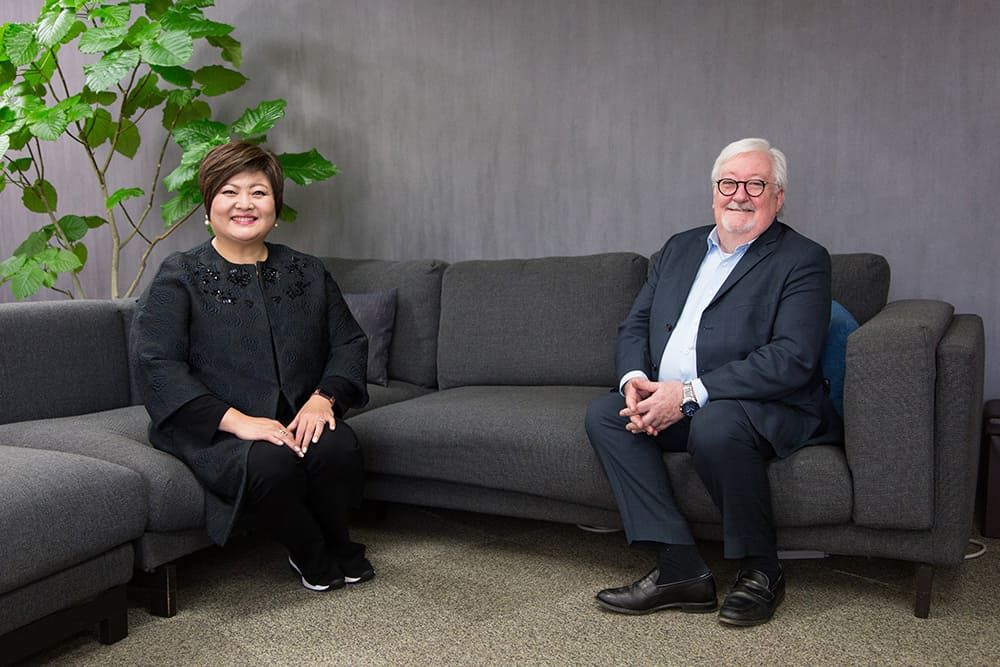 Sanitation is something we take for granted, yet 3 billion people around the world lack access to good hygiene. Jin Montesano of Lixil Corp. wants to change that. A global corporation based in Japan, Lixil's purpose is to help all people live more comfortably. Since joining in 2014, change-maker Montesano has combined her passion for listening and learning with a personal philosophy for keeping people at the center of everything while helping to steer the corporation in bold new directions.
---
Finding 'joy in the process'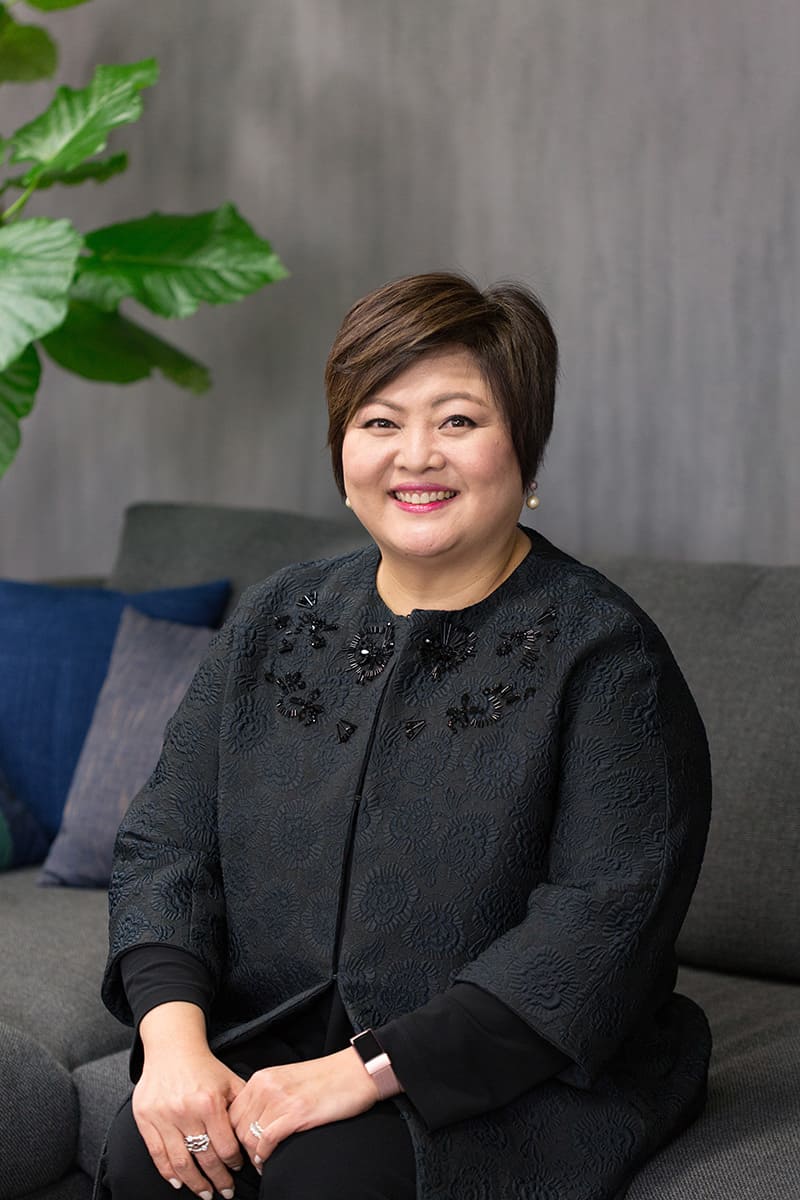 Montesano has never been afraid to jump into new situations. Emigrating with her family from South Korea to Hawaii at the age of 2, she happily ran around with the local children before knowing even a word of English.
New York beckoned for the teenage Montesano, and she moved to the mainland to attend Columbia University. "This was a place where people walked fast, talked fast, thought fast — things were happening! I've always searched for adventure and I was always quite fearless. I think that still defines who I am today," she said.
It was during her years at Columbia that she discovered a love of learning for its own sake, which developed into the realization that "the joy is in the process, not in the outcome."
She points out that focusing on the process can also be applied to management, even though it may seem counterintuitive at first. Instead of just saying "do it this way," encouraging employees to think about solutions will pay off in the long run. "If you find a way to empower people to think about the work for themselves, using their own logic, they're much more likely to remember how they got there and apply those lessons for the next problem.
---
Articulating the purpose
A commitment to listening to others has been a cornerstone of Montesano's management style since arriving at Lixil. The corporation was formed in 2011 when five firms in various areas of the housing and building industry merged. Within two years they had added companies from the United States, Italy and Germany to the mix, and Montesano came on board in 2014 to help bring everyone together under a common mission.
"Communicators like to put pen to paper and work through a good-sounding narrative and story, but I didn't do that. I decided to go on a 'listening journey' to find out exactly what this company is about," she said.
Montesano spent the next few months gathering people throughout the corporation in focus groups to "articulate the purpose" and define Lixil's reason for existing. "So it was about listening to where the beating heart of this corporation is, just by getting people to speak up, and then going in to help articulate that," she said.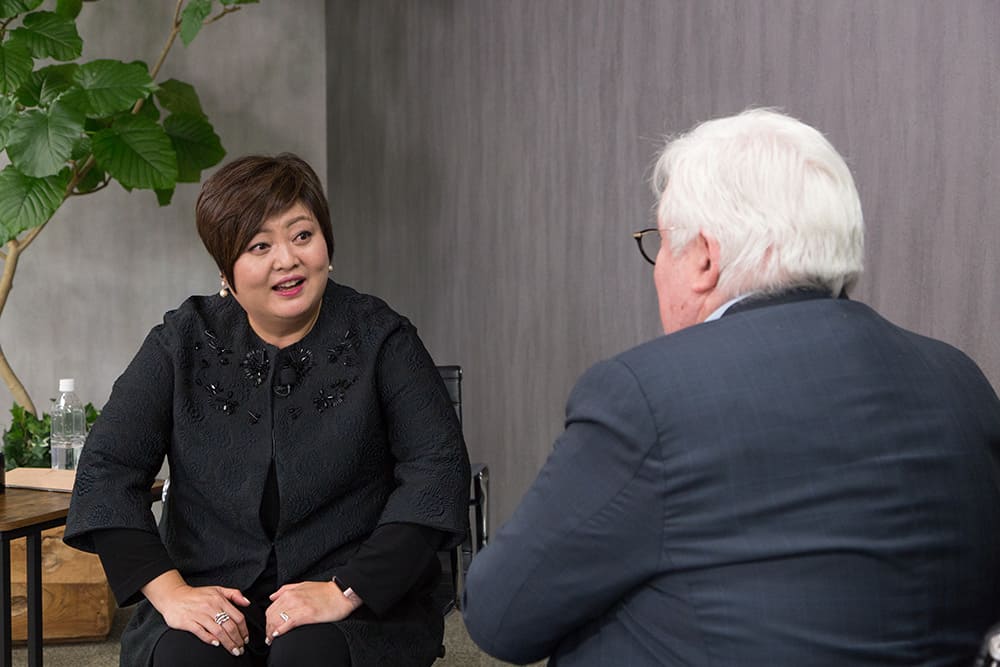 ---
The story of Sato
It became clear to Montesano that a passion for water technology and sanitation "existed in the DNA" of the firms that had joined together to form Lixil. Her efforts to make this a more visible part of the corporate culture helped create one of their biggest success stories, the Sato.
Short for "safe toilet," Sato is the world's leading low-cost toilet solution, featuring an innovative design that utilizes a trap door and self-sealing pan to keep out odors and insects. Run as a social business, Sato is an affordable solution for the 2 billion people who don't have access to a safe toilet and the 3 billion who lack proper hygiene.
It was the brainchild of Daigo Ishiyama, who came up with the original model after getting a grant from the Bill and Melinda Gates Foundation. Initial sales of the Sato were approved in 2013.
"When I joined in 2014, the team explained it to me. There was a little bit of the view that we shouldn't be messing around with this 'vanity project' — excuse the pun!" Montesano said with a laugh. "But eventually we convinced the corporation to give this product a chance." The Sato project surged forward in 2016 after the current CEO, Kinya Seto, joined Lixil and challenged Montesano and her team to turn it into a sustainable business.
Energized by the company's belief in their vision, they set to work forming partnerships with UNICEF and governments. To date, around 4.2 million units have been shipped to 38 countries, helping about 21 million people. The business has now broken even in Bangladesh, which she says has been a big turning point for her team.
Montesano is grateful that the executives at Lixil understood and facilitated her vision for Sato, which has also led to other positive outcomes. One example is the success of a tie-up with their Inax bathroom technology brand in Japan, whereby every product sold funds a free Sato for someone in need. This became a talking point with customers, who had not realized the scale of the issue of the lack of sanitation. "It changed the conversation, creating a different dimension of Lixil with our business partners," she said.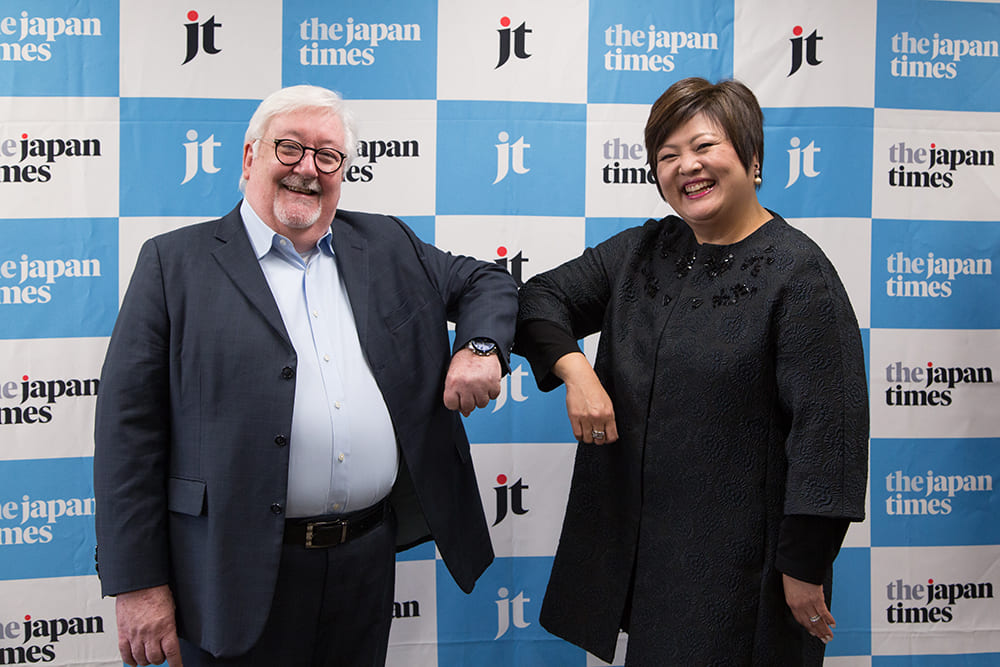 ---
People first

Montesano recently assumed the role of chief people officer at Lixil. The easily understood job title is a reflection of Lixil's commitment to changing from a top-down corporate culture to an inclusive, bottom-up style. This includes simplifying and streamlining job titles to create a flatter, more egalitarian culture where everyone has a voice.
Having done away with core office hours and pivoted successfully to remote working, Lixil is urging employees to own their career paths and rethink their approach to work. "We are trying to encourage employees to integrate work into their lives and making it more enjoyable: when I do it, how I do it and, of course, why I do it," Montesano said.
Going forward, there are still many challenges to tackle, and she is excited to see how Lixil will deal with issues like water scarcity and creating a sanitation economy. "We are sending people to the moon on a private package, and yet we have people who don't have a basic toilet!"
"I think the grease in the wheel of execution is culture, and culture lives through people," she said. "The heart of creating value at Lixil is really about unlocking the power of our people."
Click the link below to watch the interview