April 05, 2021
Marybeth Boller: Discovering the kitchens of the world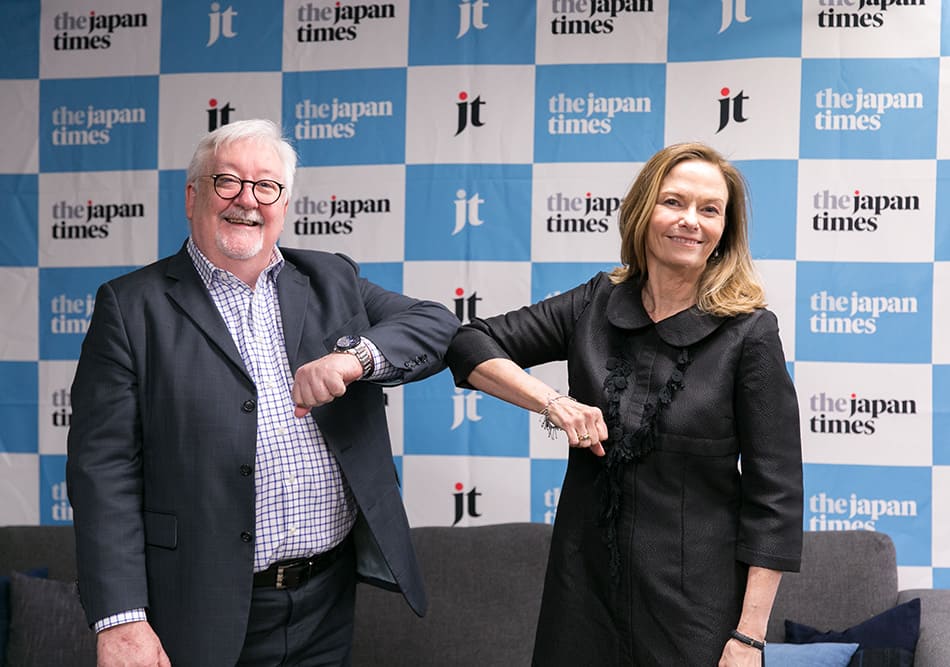 The renowned international chef Marybeth Boller was the latest guest in the Japan Times' Roundtable series, and she did not disappoint. Interviewed by Ross Rowbury, the conversation was delightful to watch: two curious intellectuals, sharing their experiences of Japan.
Begun earlier this year, the Roundtable series has been truly eclectic, ranging from a Japanese AI-pioneer physician to a Singaporean environmental activist. But a commonality is clear: These are interesting people, pushing the boundaries of their profession here in Japan. Rowbury, an Australian senior PR executive who has lived in Japan for over 20 years, is a delicate and urbane host, and gives his guests space to tell their story while often adding delightful details of his own experiences. Together the conversations often reveal little-known aspects of Japan, and his chat with Boller was no different.
---
Kitchen trailblazer
Boller has lived one of those lives that should be a multiseason BBC series, both lucky and challenging, sophisticated yet gritty, pursued with a kind of off-hand bravery that only the best hero could hope for. Now a striking professional blond-haired woman, her commanding presence is softened by a light laugh and self-depreciating frankness that comes from having nothing to prove (or "zero f**ks to give," depending on how old you are). Encouraged by Rowbury, she started from the beginning: in Manhattan.
Born into a cultured family of medical professionals, she traces the roots of her love of cooking to the presence of two sophisticated aunts who held "international nights" of cooking different cuisines for the children of the family. One aunt also had the tradition of taking her niece to the finest restaurants in Manhattan for afternoon tea, where a young Marybeth first tasted French cuisine. Post-college, a lucky family introduction led to her first sweaty job in one of the city's finest kitchens, with Jean-Georges Vongerichten.
It is here that Boller's story of a trailblazer begins. "My biggest challenge was being taken seriously, as a young woman. I mean … there just weren't that many of us back then! But it never stopped me. My family were seven females!" Sharing the memories of that time, she has the sense of looking back with bemused amazement. "I mean, in England and in France, people would ask me: 'Why are you here? You're 21, you should be home having babies!'" But then a frank laugh and a shrug of her shoulders dismisses any sense of outrage. "It was hard. It's still hard. And if you don't really love (being a chef), you really shouldn't do this. I love what I do, and I'm very happy with the choices I made."
---
Food can take you anywhere
Boller's training started in Manhattan, but simple ambition meant it couldn't end there. "After two years, I told Jean-Georges I was a bit bored. And that I had realized that because I was working with such … experienced gentlemen, that I would never be in charge, not even of my station. And that's when he organized sending me to France."
And just like that, a young kitchen assistant went international. It is here that Boller's story continues as the bingeable nostalgic series we all want to watch. "The food there was so different. So heavy! I remember cleaning 15 kilograms of foie gras every couple of days. It was amazing!" Her training and experiences weren't limited to the kitchen. Telling her story to Rowbury, that same light laughter rippled out: "I lived in a farmhouse with migrant vineyard workers for four months. There were farm animals roaming the house. I wore sneakers in the shower. … It was great! I was very afraid of those chickens!"
Enabled by her French training, Boller returned to New York and took positions in the finest restaurants and most exclusive event companies in the city. Her training never stopped. "I took the path of always wanting to work with different people. I've learned so many great things, from people I've ever worked with, in every kitchen. Like when I was the chef at Great Performances — it's a large catering company in Manhattan. There were people there who were dishwashers. But they were also amazing cooks, who would cook for staff meals. I learned so much from them."
And it was here, in the melting pot and high society, that a new invitation was offered. And season three (or would it be four?) of her life story began. Newly appointed ambassador to Japan Caroline Kennedy, someone whom she had cooked for in family and professional settings, needed a chef. Would Chef Boller be interested? "The decision wasn't difficult! I had known Ambassador Kennedy and her family for years and was just crazy about her."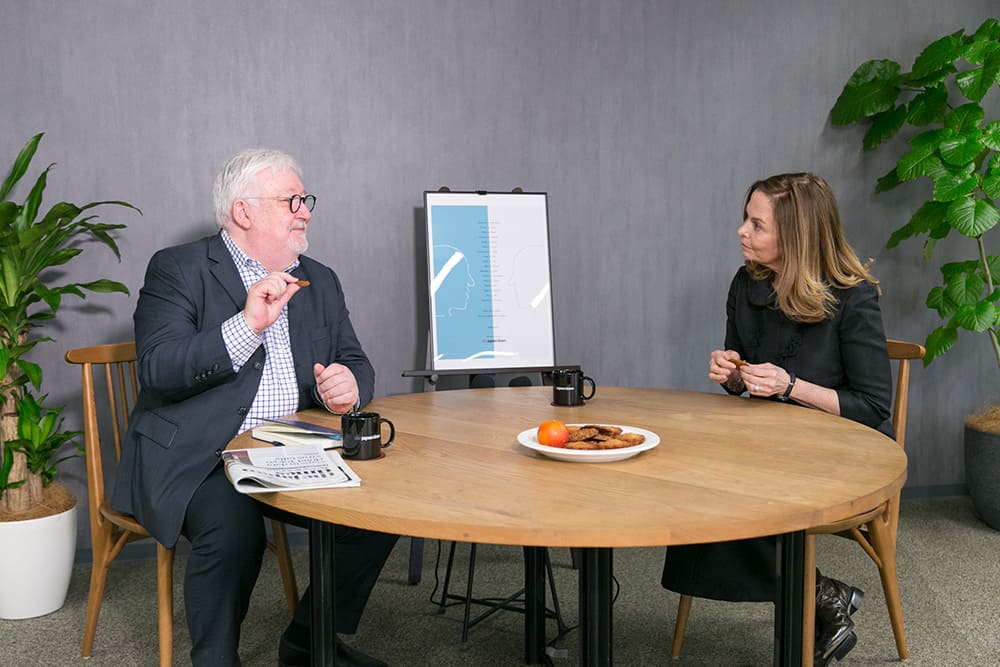 ---
There's a new chef in town
Working in the American Embassy in Tokyo brought new challenges: that of a being not just a woman, but being a gaijin. It helped that a strong woman was leading the charge. Kennedy "wanted to elevate things … and bring her touch to the embassy. She knew that I 'got it' and that I don't take 'no' for an answer. If things are a challenge, well, you turn a 'no' into a 'maybe,' and you get it done, right?" She got a particular laugh out of Rowbury when she continued: "You hear, "Oh, that's not how it happens in Japan.' But then you just say, 'OK, well … it's gonna happen now!'"
Not that Boller wasn't listening. She was innovating. The food at the embassy became a chance to blend the amazing ingredients of American producers with the cuisine and cooking of Japan, and vice versa. "For the Fourth of July celebration, we gave North Dakota buckwheat to smaller soba producers. We found a newly opened taco shop, and we supplied to him the pork shoulder and cheddar cheese from America. It was a great commercial event for them, but it was also showing how great American products could be."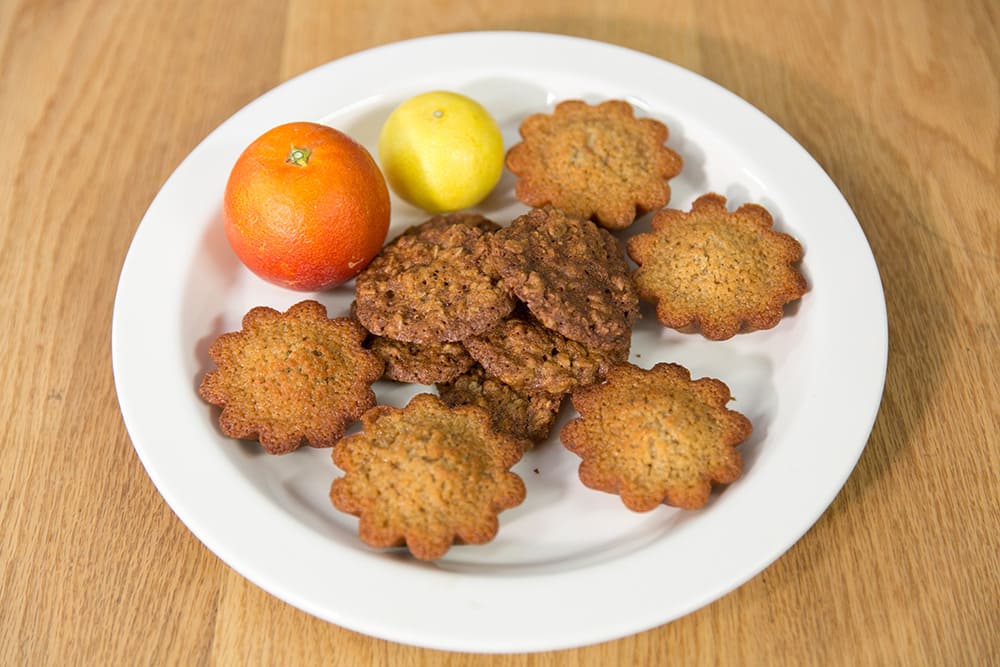 ---
Her latest role: the explorer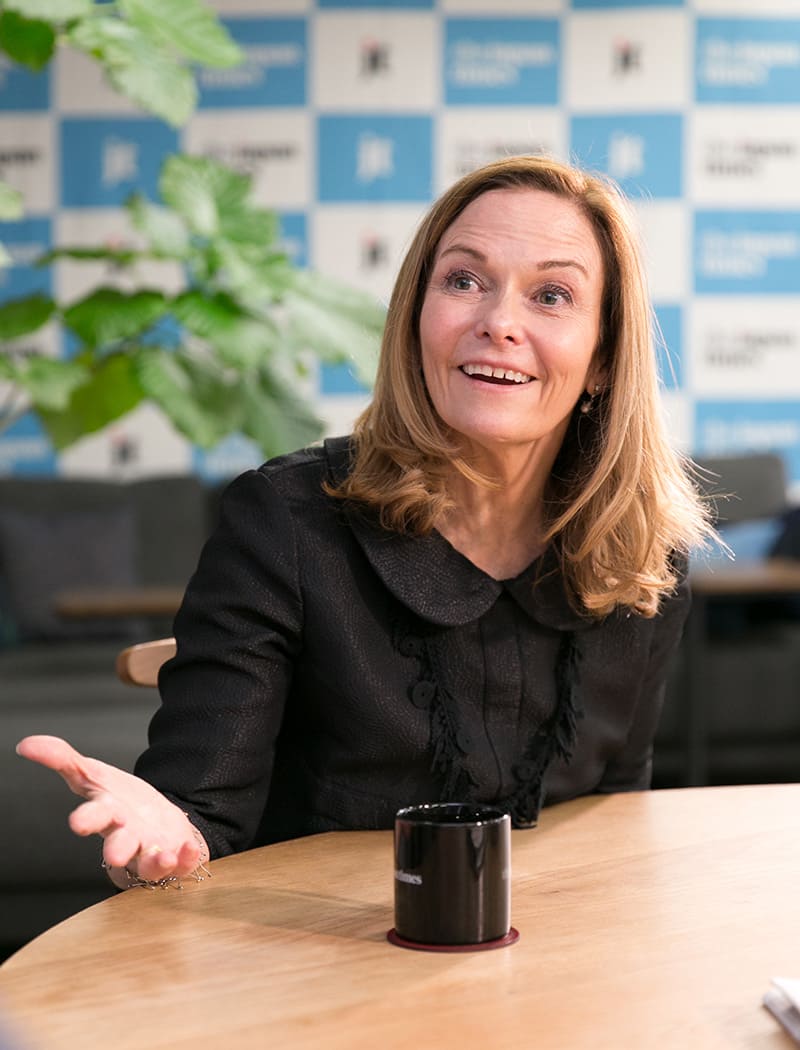 The election of Donald Trump put a stop to such embassy events. But not to Boller's interest in Japan. The sophisticated chef still has the curiosity of her 20-year-old self. Instead of returning to New York, she stayed. And for the past six years, she has been on a mission to find and elevate unique artisan products of Japan. "You're standing on the shores of Saga, and you're looking at thousands of poles. And they're telling you: This is the nori farm. The labor involved in these products is incredible! These things are so special. People should be shouting from the rooftops about these products. Not only is the quality undeniable, but the traditional methods should be treasured."
Boller's interview with Rowbury gives hope. Hope that as the lockdowns finally end there are still people like her here in Tokyo. Experts and adventurers are still discovering Japan; in fact, they never left. When those artisan Japanese products appear in Manhattan, they will have been brought there by a woman who has spent her life turning "no" into "maybe" — in any language, even Japanese.
Click the link below to watch the interview