Design projects strive to revitalize village
March 08, 2020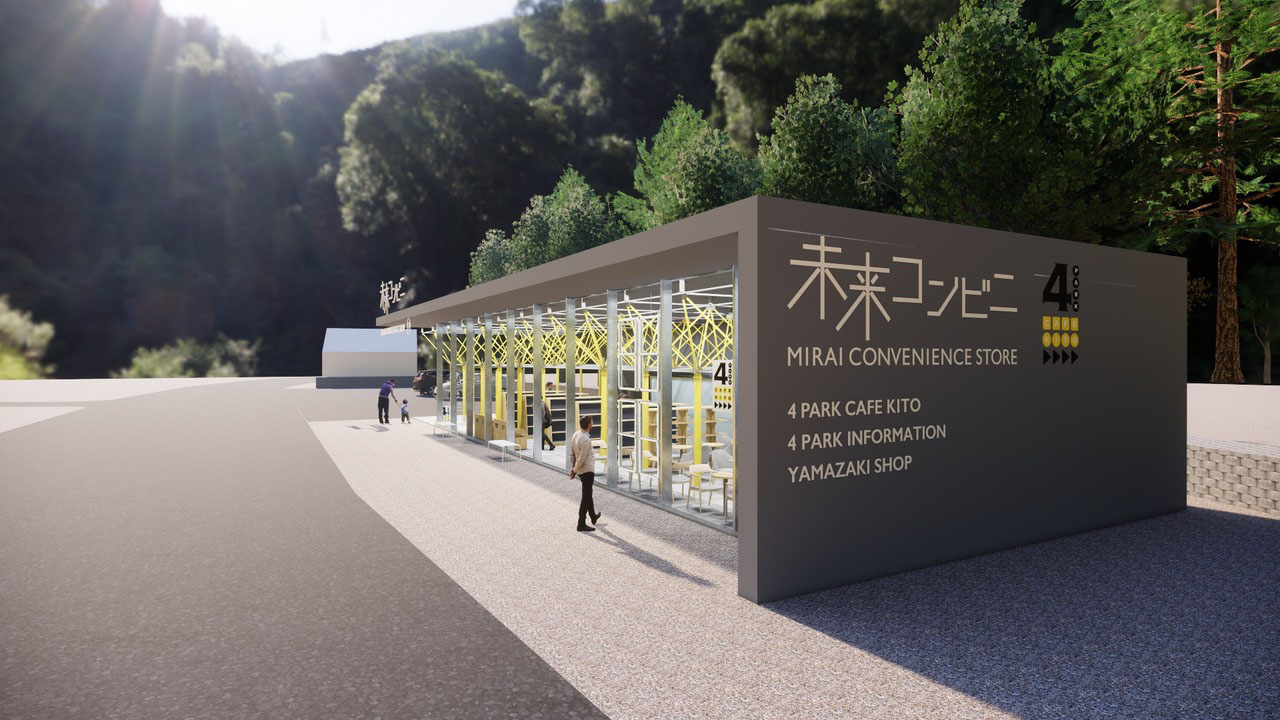 Kito Design Holdings is striving to achieve the ultimate goal of revitalizing what used to be the village of Kito in Tokushima Prefecture in a sustainable and creative way to make it a miraculous place where all residents and visitors are happy.
A national dam construction was planned in the area in the late 20th century, which split the community into pro- and anti-dam residents. Due to the intense efforts of the village mayor and one of his officials at the time, plans for construction were canceled in 2000 with the area's nature remaining untouched.
The village official was the father of Yasushi Fujita, CEO of Kito Design Holdings. Fujita is also the CEO of Media Do Holdings that operates a platform that distributes electronic media, including e-books.
Although the dam construction was avoided, Fujita saw the name of his home village disappear due to the merger of neighboring municipalities in 2005. Kito is now a neighborhood that is part of the town of Naka.
The abundant natural resources such as forests, rivers and yuzu citrus orchards remain intact, but as with other rural areas in Japan, population continues to decline. After Media Do Holdings was listed in the Tokyo Stock Exchange's Mothers market in 2013, Fujita decided to do something to give back to the area he grew up in.
After he launched a project involving the manufacturing and selling of products made with yuzu grown in the area, Fujita started to work on a plan to renovate a riverside campsite that had been abandoned since the river swelled and flooded the site in 2014.
"A couple who had their wedding at the old campsite participated in the planning of this new facility, Camp Park Kito. It opened in April last year and the husband runs the place as the manager," said Hironori Kawahito, who is in charge of planning and marketing in the Corporate Planning Division.
The campsite is equipped with "glamping" tents, cottages, a barbecue area with handmade stone ovens for pizzas, a spa and a restaurant. "We are going to construct a building with a larger capacity to host training camps and corporate training programs," said Kawahito.
Camp Park Kito is one of four major "Kito 4 Park" projects that will see the creation of three additional distinct locations with varying themes. Manga Park Kito will consist of a library of manga, as well as e-books and a hotel allowing guests to indulge in reading in a peaceful countryside setting.
Yuzu Park Kito will provide accommodation plans that come with agricultural experiences. A former elementary school that shut down in 2017 is scheduled to be renovated into a facility with a kitchen, work- shop studio and vegetable gardens as well as guest rooms.
Meanwhile, mountain-dairy farming will be practiced at Farm Park Kito by staff who used to work for Nakahora Farm in Iwate Prefecture who have a wealth of experience and knowledge in this type of farming.
Kawahito explained that the area had been historically known for cedar plantations, but there are forests that have been left unattended for a long time because of a drop in timber prices in the last few decades and a decrease of forestry workers.
Without adequate management of woodlots, including thinning and pruning the greenery, the forests will become too dark and dense; this leaves no room for other vegetation to grow. Thinning soil not only degrades the quality of groundwater, but also makes affected areas prone to landslides due to the lack of roots in the undergrowth and small trees that are supposed to secure the soil.
"If we manage these forests better and turn them into a mountain dairy farm, diverse vegetation will come to life and cover the ground. We can make rich and safe dairy products from cows raised in nature, while preserving the environment," said Kawahito.
The three parks will be launched within the next few years. The Mirai Konbini (future convenience store), which is currently under construction, will play the central role of connecting the four parks. It will be the first convenience store in the neighborhood of Kito. The store will have indoor and outdoor eat- in spaces.
In the overall plan, the concept of convenience is not just about providing easy access for shopping, but about facilitating smooth and lively communication among residents and visitors.