December 23, 2019
Hakone geisha events among tech venture's global tourism efforts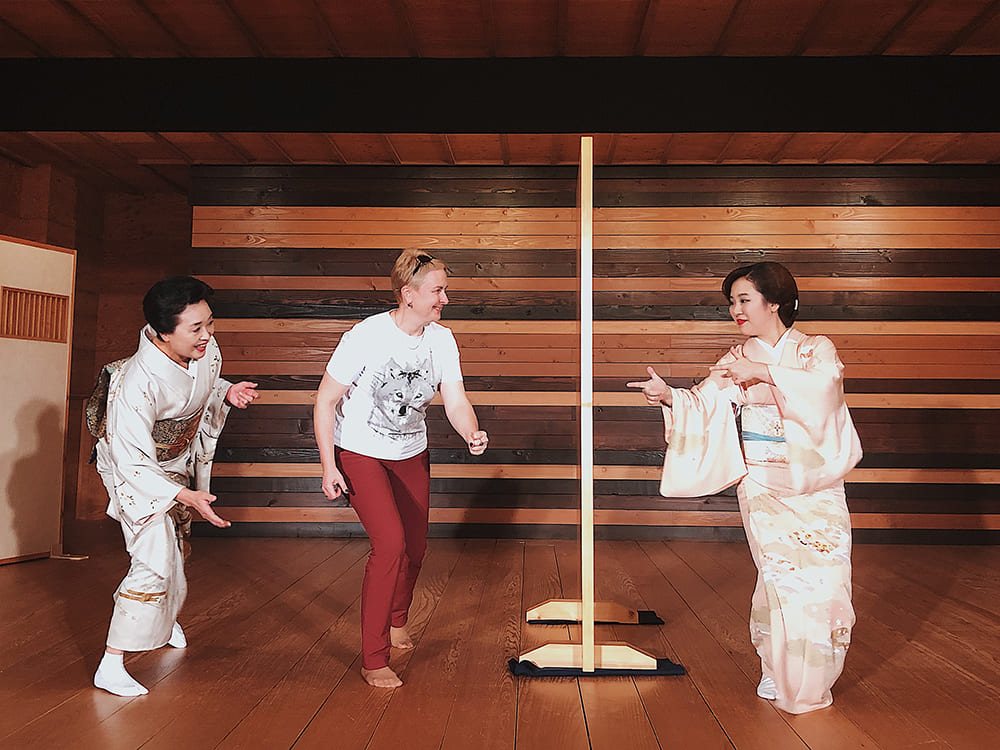 Watching kimono-clad geisha gracefully dance to traditional music and joining in games all the while enjoying Japanese cuisine and sake — for non-Japanese interested in traditional Japanese culture, such entertainment might very well be the pinnacle of traditional experiences.
Yet while there are many places to enjoy such entertainment, it is often too expensive for solo visitors, small groups, or for those unsure if they really want to immerse themselves in such an experience. It could also be difficult for non-Japanese speakers to make reservations, or to fully enjoy or learn about event details if its hosts are not prepared to provide linguistic support.
This is partly why Gaiax Co., a Tokyo-based information technology venture that is also a major player in Japan's sharing economy market, has organized an ongoing Meet Geisha event in Hakone, Kanagawa Prefecture, in cooperation with Hakone Yumoto Geino Kumiai (entertainment association in Hakone Yumoto) and Odakyu Hakone Holdings Inc.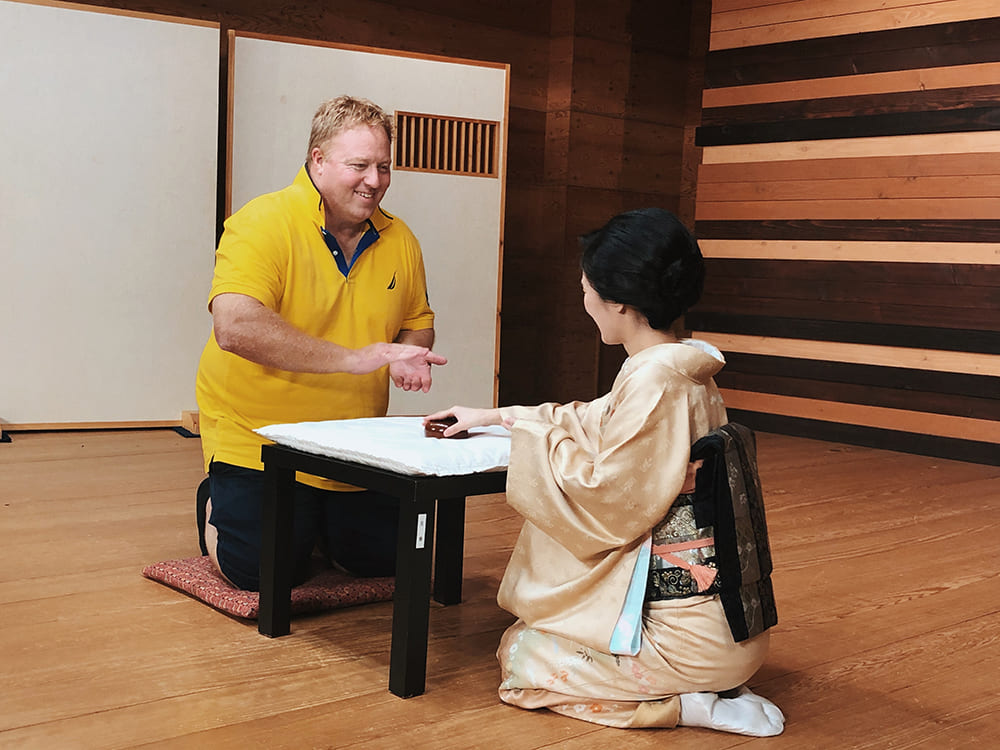 Gaiax's Tabica Inbound Team specializes in inbound services aiming to provide local and cultural experiences aimed at non-Japanese visitors to the country. Besides Meet Geisha, the team runs Tabica Experience Plus providing local tours for international tourists and trains tour guides. The firm also offers inbound tourism consulting services, utilizing its accumulated know-how of hosting thousands of tourists annually.
Tamaki Nishimura, the leader of Tabica Inbound Team, explained that Hakone is featured because, "In times like these, inbound tourists offer a glimmer of hope when domestic tourist numbers in the area are on a decline."
A hot spring resort surrounded by nature, Hakone was traditionally considered a popular holiday destination. These days, it is regaining popularity among international visitors as an easily accessible retreat close to the Tokyo metropolitan area.
"But not many people know that Hakone has its own geisha community," Nishimura said. There are as many as 150 geisha in Hakone. She feels that the geisha tradition in Hakone is a wonderful resource to revive the local economy.
Nishimura once worked at a bar run by a geisha. She explained that because of a decline in the number of traditional geisha events, some geisha are forced to take on secondary work out of need.
"I thought we should help preserve geisha traditions through promotion and bringing in new customers," she said.
The Meet Geisha event consists of an introduction to Hakone Yumoto and Hakone geisha, traditional geisha dances, games, and photo shoots and conversation with geisha.
Since Meet Geisha was launched at the beginning of November, it has received more than 30 visitors a week. "The proportion of Japanese and non-Japanese attendees has been about 50 percent each, and they cover a wide age range," Nishimura said.
She added that Meet Geisha has been also welcomed by local residents. "They expect such an event to change the 'closed' impression of the community."
Nishimura said visitors seem to especially like the event's interactivity. "All the explanations and instructions are provided in both Japanese and English, and visitors can feel free to ask questions and chat with the geisha," she said.
Meet Geisha is held on Wednesdays and Fridays (the last session for this year will be held on Dec. 25) at Yumoto Kenban (geisha community office). The office is a five-minute walk from Hakone-Yumoto Station on the Odakyu Railway Hakone Tozan Line. Those interested can find more details on the meet geisha website.
"This is very reasonable considering the amount of money you would spend to invite geisha to a party the conventional way," Nishimura said. Two different geisha attend each session.
"Visitors have a chance to meet and talk with different geisha and play different games each time, so I hope many people will come back to enjoy the event on a repeat basis," she said.