Locally active vineyards face impacts of global climate change
September 30, 2021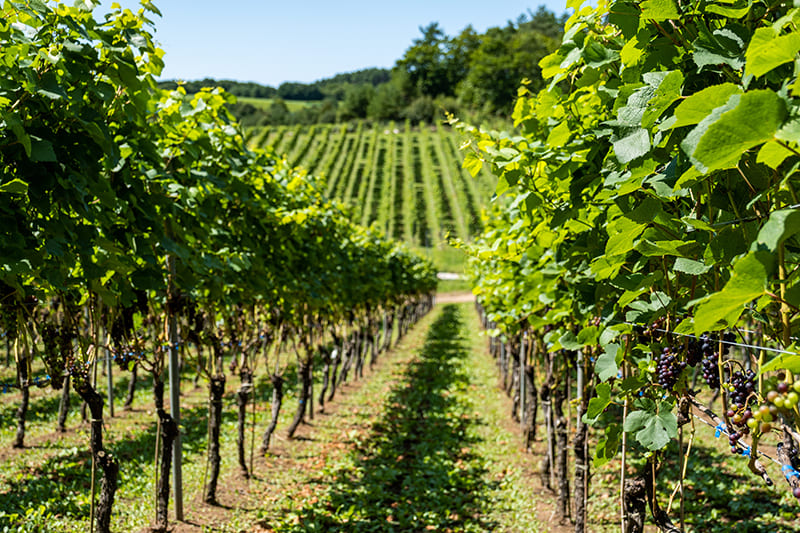 Japan may not be recognized as a major grape- or wine-producing country, but actually there are vineyards and wineries all along the archipelago.
The 19th Satoyama Cafe, an online talk session organized by the Japan Times Satoyama Consortium, invited panelists from wineries from three very different regions to discuss how they make grape and wine production a sustainable business and how they are coping with climate change.
Coco Farm and Winery in Tochigi Prefecture began as a vineyard that a teacher of a special class mainly for mentally challenged junior high school students started with his students in the 1950s in the hope that the outdoor labor would bring out their enthusiasm and give them satisfaction. About a decade later, Kokoromi Gakuen, a social welfare corporation that serves as a facility for the mentally challenged of all ages, was established. The facility, together with its users, supports the vineyard staff. After about two decades, the winery was launched, using grapes purchased from Kokoromi Gakuen.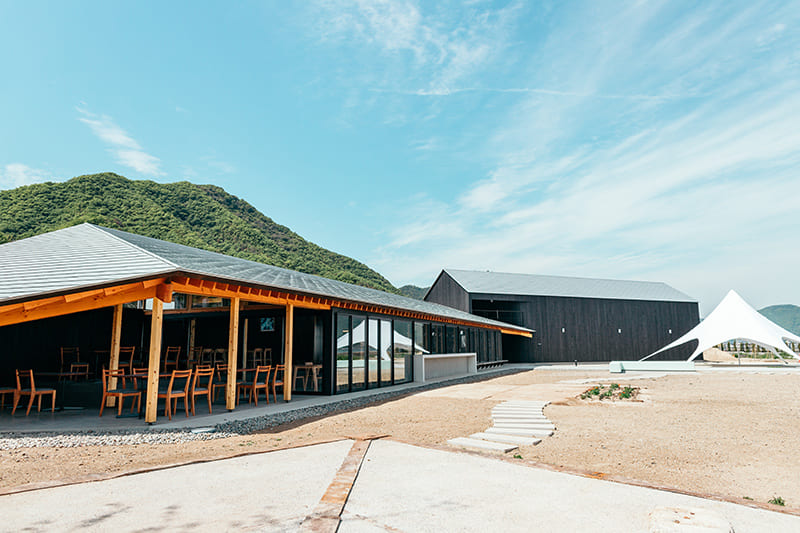 Chieko Ikegami, a daughter of the teacher and now the senior managing director of the winery, said: "We don't use herbicides because we don't want to deprive the workers of their jobs. As a result, many plants grow, bugs and birds fly around, and a new job is created: chasing such creatures away." Their way of "not fighting with nature, but being aware that humans are part of nature" is also embodied in how they make their wines. "We use basically wild yeasts because different kinds of yeasts become active for each fermenting stages, making each wine unique," she said.
Sun Mamoru Winery was the first company in Aomori Prefecture to grow grapes and make wine. The city of Mutsu, which is home to the winery, is located at the northernmost tip of Honshu, where Pacific easterlies called yamase can bring cold weather that damages crops. However, the winery's vineyard, which was going to be used as a golf course, is located on the south side of the Osorezan mountain range, which blocks the wind.
Once it won a prize in a national wine competition and was publicized in a local newspaper, its wines started to sell and be recognized locally. Not only that, but farms struggling with issues such as a lack of successors or unsold fruit started to seek support from the winery. "We don't want to say we cannot help without trying," said Yoshihisa Kitamura, the representative director of the winery. "Now we are even engaged in livestock farming because a livestock farm in the neighborhood had unused facilities because there aren't enough people to run the whole place anymore," he said, stressing that someone has to pass on the accumulated know-how for the future of the livestock industry.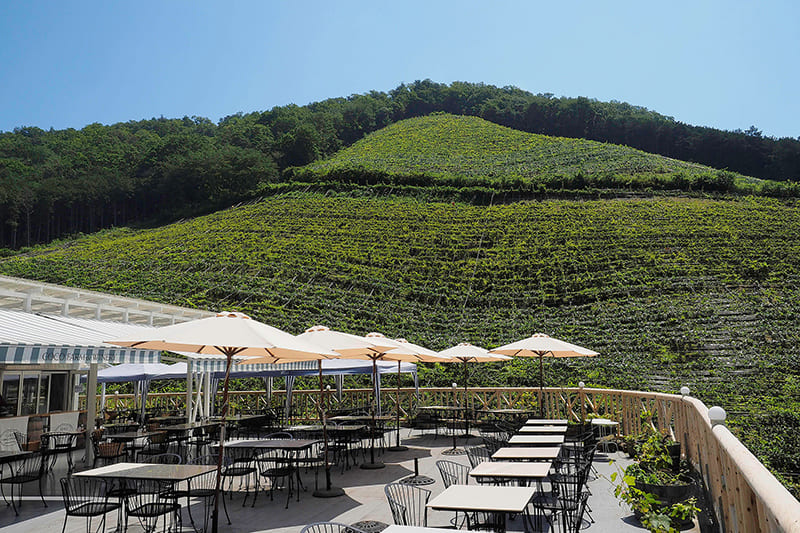 Setouchi Jozojo, a winery in Hiroshima Prefecture, also aims to solve regional issues with local residents through making wine. In one example, it purchases local grapes that used to go to waste because grapes were grown only as offerings in the summer Bon festival, and the leftovers were not sold after that. "We used burned cedar boards for the walls of our winery building, opened in April this year. Burned cedar is a traditional building material used for houses in the neighboring coastal area, which we wanted to preserve," said Yuya Ohta, the representative director of the winery.
They also renovated a traditional house, built in the Edo Period, to use as their shop. They use grapes grown in several local vineyards to make wine and buy local apples to make cider, and in addition the winery's restaurant serves delicacies made with vegetables from local farms.
These three wineries, though lying in different regions, all face the impacts of climate change and extreme weather. This year Coco Farm and Winery suffered damage from a hailstorm, and Sun Mamoru experienced unprecedented torrential rain that caused severe damage to Mutsu. Both wineries have been researching and changing the kinds of grapes they grow to keep pace as the climate changes. Setouchi Jozojo is shifting to renewable energy, and its restaurant aims to achieve zero waste. Their efforts to make both regions and businesses sustainable will continue.