February 27, 2023
Daiwa House, building future for 68 years and counting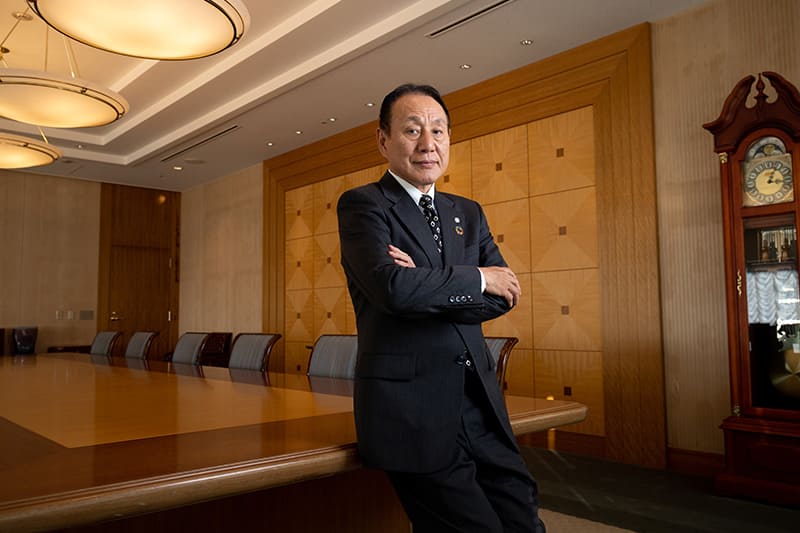 Daiwa House Industry Co. was not Japan's first home construction business. But the company, now the biggest house builder in the country, revolutionized the industry through industrialized construction of buildings and continues to grow beyond housing and real estate.
"We have always developed things from scratch," President and CEO Keiichi Yoshii said in a recent interview, describing the strength of the giant housing group.
Daiwa House Industry Co. was founded in 1955 by Nobuo Ishibashi, a survivor of fighting in World War II. He launched its first product, which was named Pipe House but was mainly used for warehouses and offices, with 18 other members. Ishibashi got the idea of the steel-pipe structure after he saw wooden houses in his hometown in Nara Prefecture that had been devastated by a giant typhoon in 1950. Hitting western Japan five years after the war ended, Typhoon Jane wrecked nearly 20,000 houses and damaged another 120,000. Ishibashi noticed that stalks of rice and bamboo had withstood the storm, and so he focused on steel pipes, whose hollowness similarly lends strength. Daiwa House built Pipe Houses as rural storehouses and offices for the Japan National Railway, governmental facilities and construction companies. Prefabricated structures were revolutionary at that time, and the company industrialized Japanese architecture by mass-producing the buildings at its plants. This business supported the postwar economic boom into the 1960s and 1970s.
Aware since its founding of the strong demand for houses, Daiwa House then developed a steel-framed one-room house in 1959, the Midget House. The tiny prefabricated house became a huge success, promoted as "a house that can be erected in only three hours." That success led to more in other areas — bigger houses, commercial complexes, business facilities, property development and eventually the renewable energy business. By April 2022, Daiwa House had grown to 71,000 workers and 480 group companies.
"Daiwa House brought about a revolution of prefabricated structures in the housing industry," Yoshii continued. "But let me remind you that our domestic housing sales currently consist of only about 10% of our overall sales."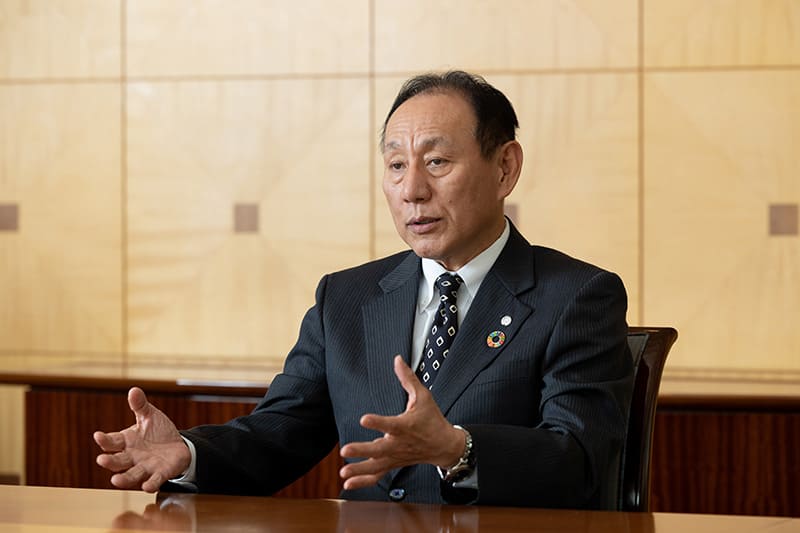 Yoshii said the company was a latecomer in the construction of commercial and business facilities and the management of rental properties. To win contracts, Daiwa House would do research for property owners on its development potential and come up with attractive proposals, on condition that if the owners landed a deal through this, Daiwa House would get the construction contract. "In this way, we have built triangle networks of owners, tenants and Daiwa House," Yoshii said, adding that this is how the group expanded its business.
Daiwa House also entered overseas markets early and now has sales in more than 20 other countries, led by the United States, China and Australia. Yoshii announced last year that the group aimed to more than double its overseas sales to 1 trillion yen ($7.7 billion) by the business year ending in March 2027.
The group started business abroad in Singapore in 1961. Soon after China resumed diplomatic relations with Japan in 1972 and Japanese companies such as Matsushita Electric Industrial Co. (now Panasonic Corp.) entered the market, Daiwa House started business in China by building housing for Japanese workers in Beijing, Shanghai, Tianjin and Dalian.
But the giant company did not achieve this rapid growth without suffering adverse effects. In 2019, Daiwa House was hit by scandals: embezzlement by managers and a worker at a Chinese group firm, plus the headquarters' failure to meet Japanese construction regulations in more than 2,000 houses. These troubles prompted the company to review its mission for the future.
Daiwa House surveyed its 30,000 younger workers on their ideal image for the company to be in 2055, the 100th anniversary of the group's foundation. Based on their replies, board members held discussions that resulted in the following corporate purpose: "Our future landscape — celebrating the joys of life." As Yoshii said, "If we are not feeling happy ourselves, there would not be any future for us."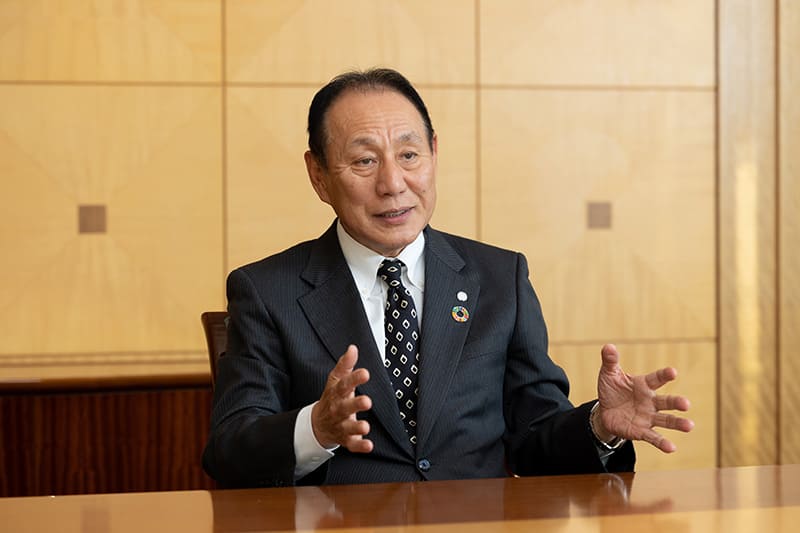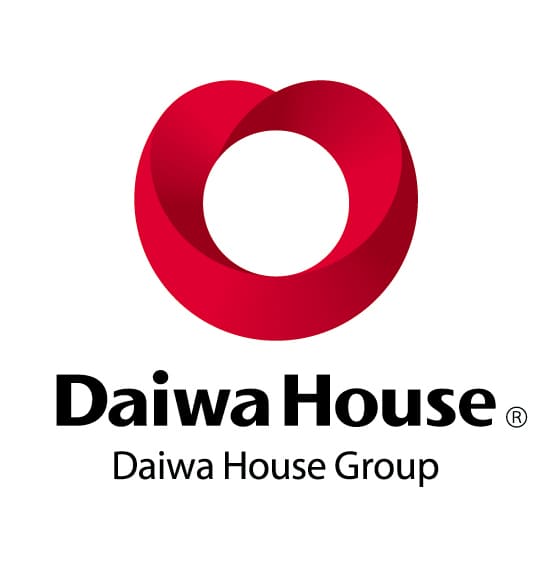 Ishibashi, the founder, also stressed the importance of the future: "The important dreams for us are the ones for the future, not the ones in the past or the ones we have while we are sleeping."
To realize the future joys of life for residents, Daiwa House started the Livness Town Project to revive communities where it had built large-scale residential developments. Many of them, created in the 1970s amid rapid postwar economic growth, had come to suffer from declining and aging populations.
For example, in the Hyogo Prefecture city of Miki, where Daiwa House had altered the land and built houses in the early 1970s, the community suffered from an increasing number of abandoned properties as the population grayed. To address this problem, the housing group cooperated with the city government and the residents, remodeling houses for older people and renovating buildings for new younger residents.
"We must show what to do with residential areas that have finished a certain role. Without doing that, we don't have the right to build new towns," Yoshii said, adding that Daiwa House not only constructs houses but also takes care of the ones it built long ago and regenerates their towns and communities.
The housing company is also a step ahead of others in terms of creating a better natural environment. It announced in March 2018 that it had joined the RE100 and EP100 campaigns — global corporate environmental initiatives for renewable energy and energy productivity — following the adoption of the Paris Agreement in 2015. They are led by the Climate Group, a global environmental nonprofit. Daiwa House was the world's first housing and construction company to join the initiatives.
The company originally pledged that it would make all of the group's energy sources renewable by 2040. But last year, it announced that it would actually reach that goal far earlier, in the business year ending in March 2024. "One of our strong points is not only consuming renewable energy, but also generating it," Yoshii said.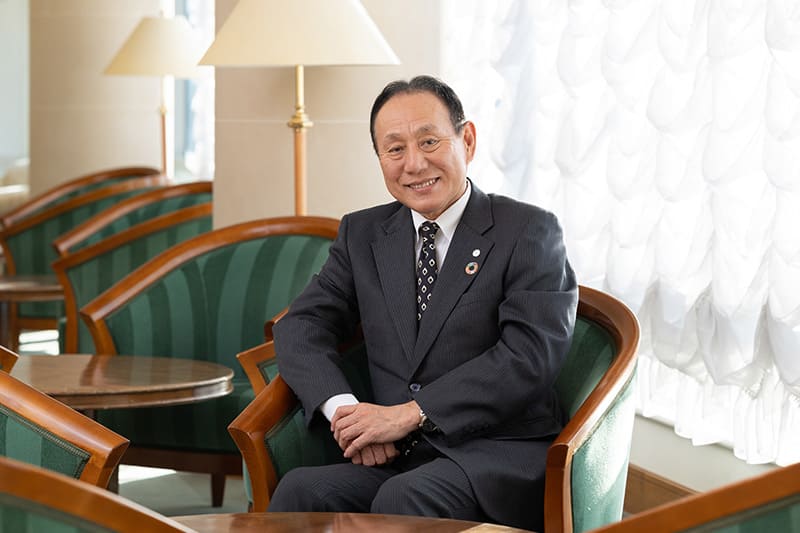 ---
Naonori Kimura
Industrial Growth Platform Inc. (IGPI) Partner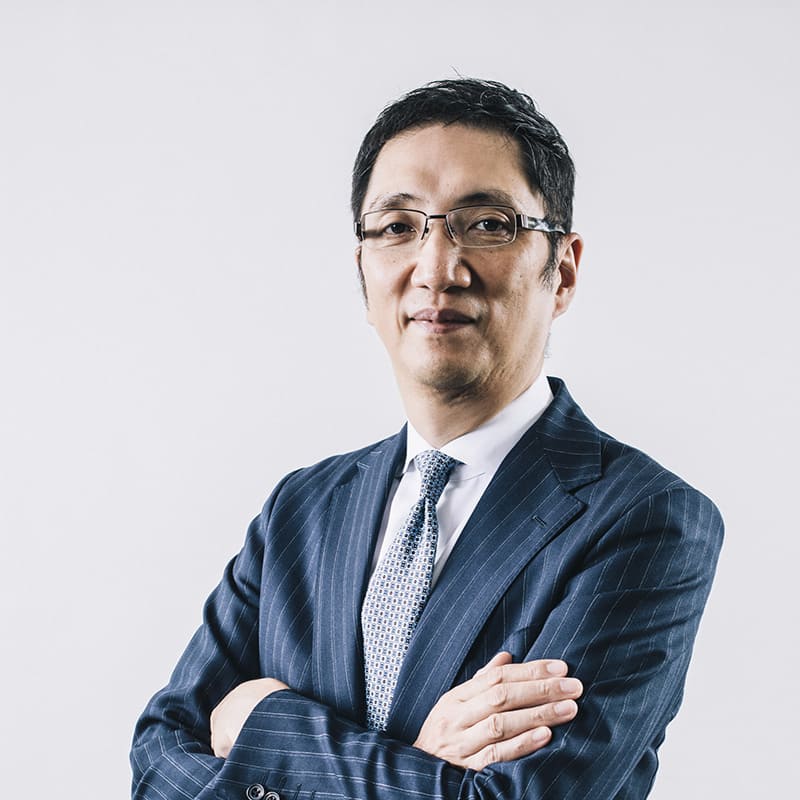 Daiwa House, founded in 1955, created a revolution in Japanese architecture with its Pipe House. Since then, the group has expanded its businesses in tandem with the development of Japan's economy and society.
Today, its business domain has widened to include not only housing but also commercial complexes, business facilities and energy solutions, driven by a powerful frontier spirit of creating something from scratch. The group always creates new values, addressing social issues with measures clearly different from other companies.
One example of creating something together with local communities is the Livness Town Project. In it, Daiwa House takes on social problems such as aging and declining populations and strongly promotes large-scale projects with communities in order to revive their towns and improve their everyday lives.
Daiwa House also brought together workers' voices about the kind of society they want to create for 2055, and declared it their "dream for the future." President and CEO Keiichi Yoshii said, "People are the ones who carry it out," adding that the source of such higher values is having strong human resources. He said that among the human resources the company develops are its people's own children. The comment was casual, but many of those growing up in the group's families come to be able to find the chance make efforts to create values. The "dream for the future" for 2055 is surely being passed down to new generations.