July 16, 2021
1967: Wife of Wright seeks to save the Imperial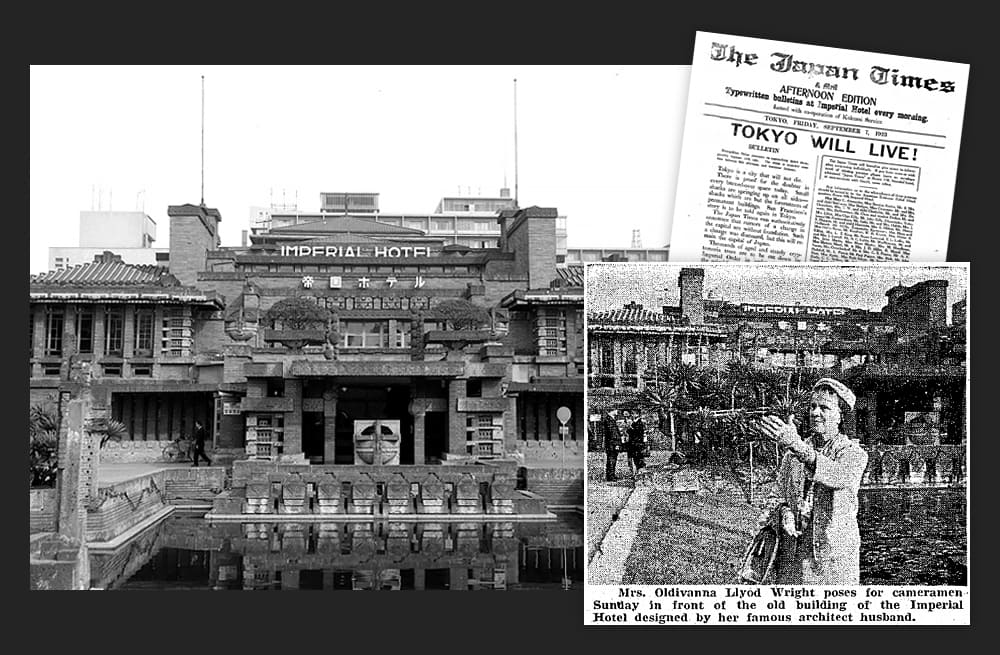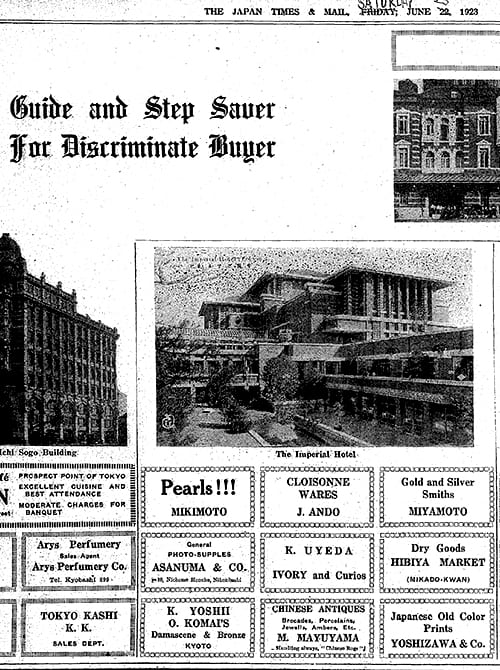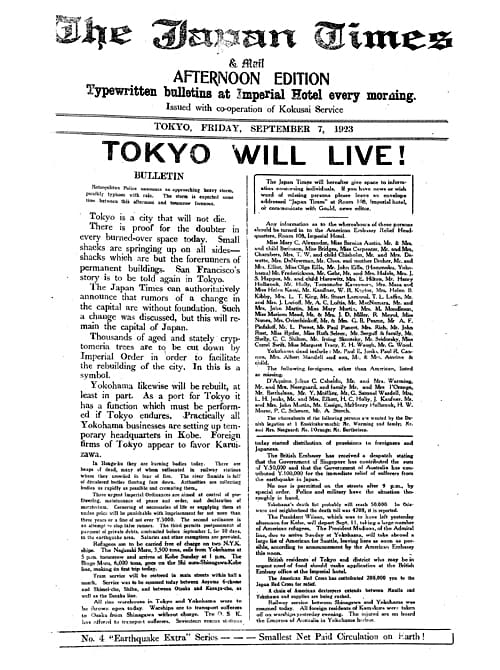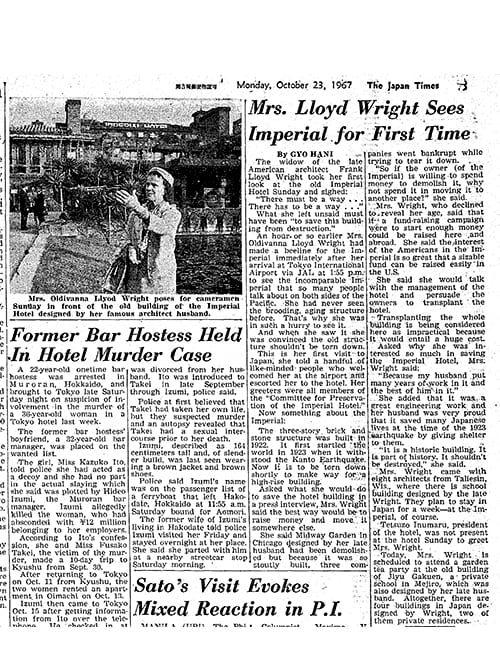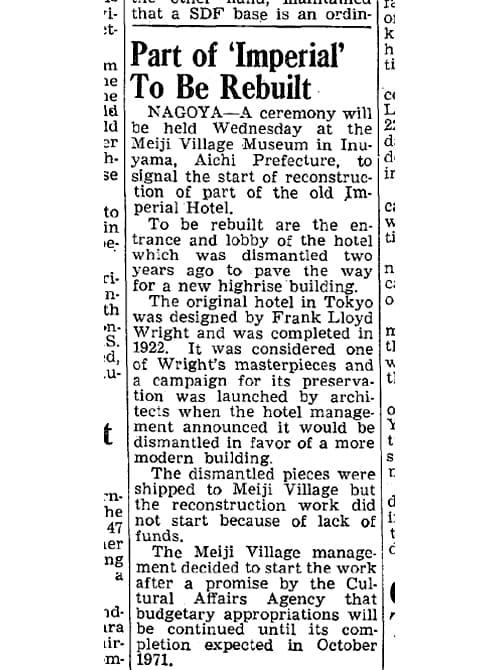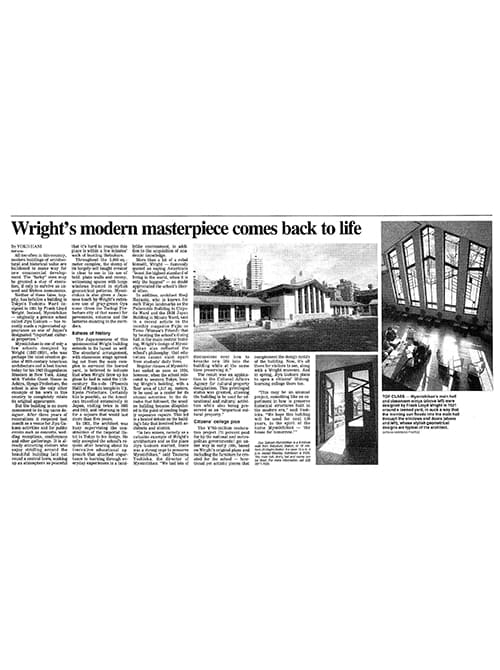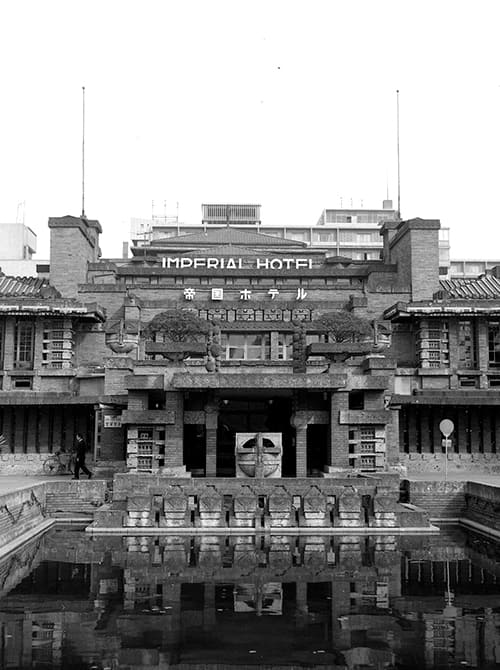 On Oct. 22, 1967, when Frank Lloyd Wright's last wife, Olgivanna, came to Japan to appeal for the preservation of the Imperial Hotel, a Japan Times reporter asked why she was so interested in saving the hotel. She answered, "Because my husband put many years of work in it, and the best of him in it."
She added that it was great engineering work and her husband was very proud that it had saved many Japanese lives at the time of the 1923 earthquake by giving them shelter.
"It is a historic building. It is part of history. It shouldn't be destroyed," she said.
Two and a half years later, a ceremony was held at the Museum Meiji-mura in Aichi Prefecture to signal the start of the reconstruction of part of the Imperial Hotel.