August 26, 2018
Hospitality the focus of delivery company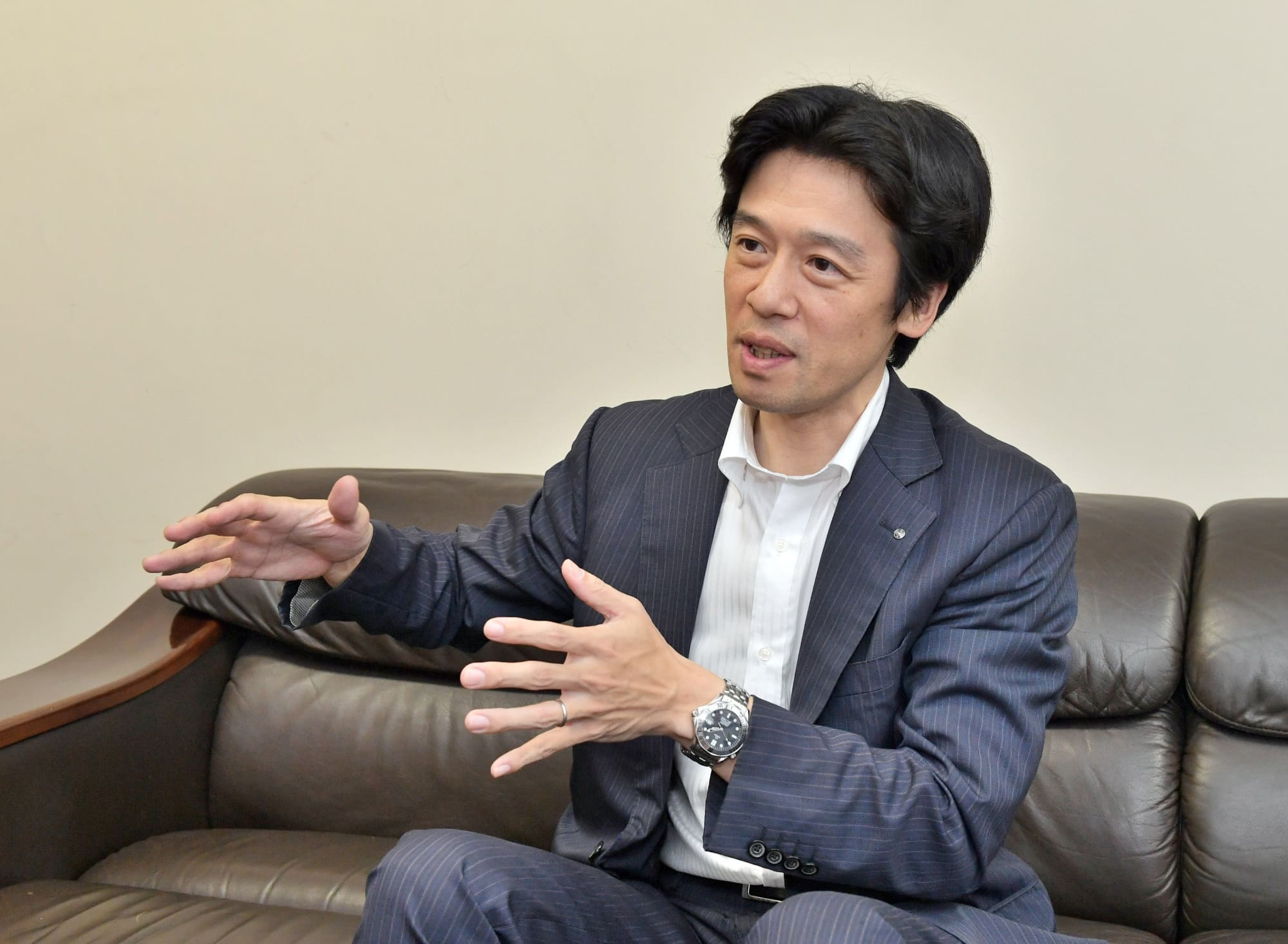 However convenient it has become, generally speaking, to be living in Japan, a growing number of people are having difficulty doing day-to-day tasks such as grocery shopping due to aging and diversified lifestyles.
Coconet Co., with its headquarters in Tokyo's Chuo Ward, provides shopping and delivery services — much like an original equipment manufacturer — working directly through local retailers, including convenience stores and supermarkets throughout Japan.
"In most cases, our company's delivery personnel are wearing the uniforms provided by our clients such as supermarkets, so they are not recognizable as our employees, but we actually cover the areas from Hokkaido to Kagoshima," said Shuji Kawai, the president of Coconet.
Their services are tailored to each retailer's needs. Customer orders can be made via printed order forms, online, or in person depending on the business model of each client. There are also stores that only use the delivery service provided by Coconet.
Until the company was established in 2011, the service had been a project within Seino Holdings Co., the parent company of Coconet and one of the major transportation companies in Japan.
Seino Holdings' clients have been mostly enterprises, not individuals. Ninety percent of home delivery in Japan is dominated by three other companies. Doing what others are already doing wouldn't benefit the company or the market.
What sprang into Kawai's mind when he came across the idea of shopping and a delivery service was the memory of his own grandfather. His 93-year-old grandfather fell off his bicycle on his way home from a supermarket while carrying bottles of water. He ended up in a wheelchair and eventually became bedridden due to the injury.
Elderly people are generally the main demographic considered vulnerable shoppers. There were around 13.27 million elderly households in 2016 in Japan, according to a welfare ministry figure.
"Working parents, those raising children and individuals with disabilities are also among those who may have difficulty shopping or carrying heavy bags," said Kawai.
The idea was to use the company's accumulated know-how to contribute to the society. However, once the service was launched as a section within Seino Holdings, he noticed significant differences between their original transport business and the shopping and delivery service.
"While business-to-business transport prioritizes efficiency, the shopping and delivery service has to place the greatest importance on hospitality and a sense of security," Kawai noted.
In addition to this, the staff members are more marketers than delivery people. "They bridge the last mile between consumers and retailers. They share customers' complaints and needs with stores," he said.
The employee training method and the qualities required of the workers were also completely different from that of Seino Holdings, which is why the new service was separated from the parent company and became Coconet.
"At Seino Holdings, 99.5 percent of the drivers are men. Coconet's staff is 70 to 80 percent women, with 35 percent of the female workers being single mothers," said Kawai.
Most of Coconet's workers are hired locally. This allows them to stay close to their family members, making it an especially ideal working environment for single mothers.
In Tokyo's Bunkyo Ward, a consortium of six organizations, including nonprofits, started a social project called Kodomo Takushoku (delivering food to children's homes) in October 2017 to support children of families with financial difficulties.
Food is donated by participating farmers and companies, while Coconet supports the project by handling the delivery.
Of all single-parent households in Japan, single mothers make up the majority, while the rate of relative poverty of single-parent households was over 50 percent in 2015, according to the welfare ministry.
"Social projects like Kodomo Takushoku would be a temporary aid both materially and mentally for single-mother households, as well as other families in need. However, the best long-term support would be to create jobs with better employment conditions," said Kawai.
Kawai is committed to making the company sustainable, not only for the sake of keeping the business going, but to contribute to the happiness of its workers and customers.