January 28, 2022
Seino Holdings drives toward environmental sustainability
SPONSORED CONTENT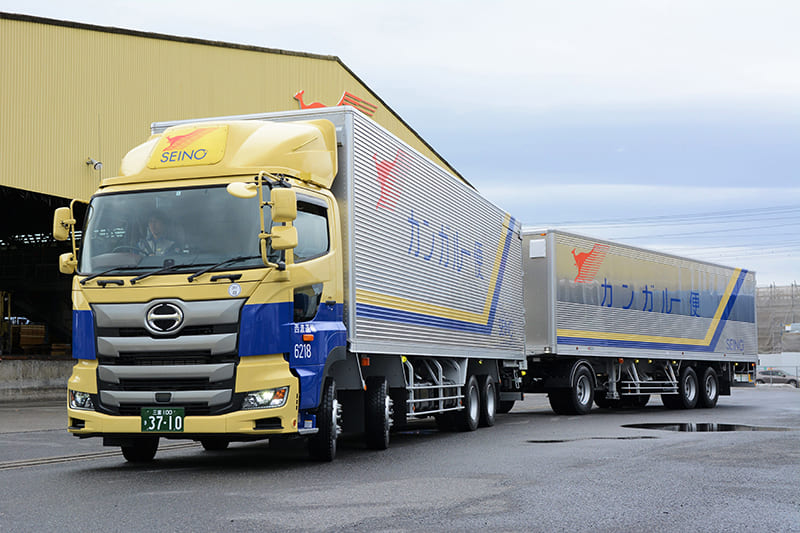 Seino Holdings Co. Ltd. is one of Japan's top commercial logistics companies, with about 90 years of history. In recent years, the Gifu-based company has been accelerating its efforts to make its services sustainable and environmentally friendly without sacrificing people's quality of life and convenience.
One of its subsidiaries, Seino Transportation Co. Ltd., has twice in the last six years won the highest award from the minister of land, infrastructure, transport and tourism in a competition to recognize companies that make outstanding efforts to promote eco-driving. The competition is organized by the Foundation for Promoting Personal Mobility and Ecological Transportation every year.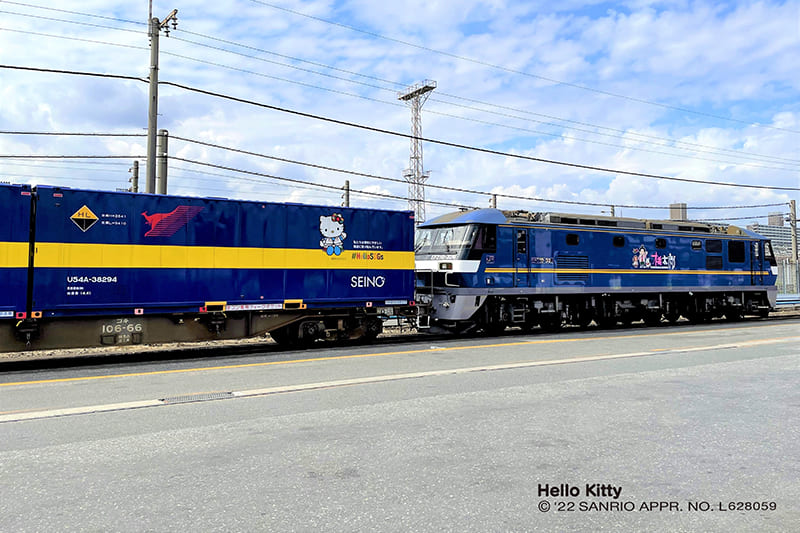 The company has been raising awareness among its workers and drivers, introducing eco-friendly cars and training drivers as well as making other efforts to achieve fuel-efficient driving since 2006, which resulted in the two awards. It has also been trying various other means to curb emissions and in addition solve the problem of a shortage of drivers. In Japan's rapidly aging society, the labor force is declining and truck drivers are getting older. Measures to address both climate change and manpower shortages are equally important to making the transportation industry sustainable.
In 2018, Seino Transportation participated in an experiment conducted by the transport ministry on introducing double articulated trucks with a total length of 25 meters, several meters longer than was allowed on the road in Japan. The research showed that the use of articulated trucks longer than 21 meters could halve the number of drivers and reduce fuel consumption and carbon dioxide emissions by 40% over using standard large trucks.
Another way to transport goods more efficiently in terms of energy consumption and manpower is to promote a shift to rail. Also in 2018, the company started a collaboration with three rail freight companies — Japan Freight Liner Co., Japan Freight Railway Co. and Senrin Ltd. — to make one round trip between Suita in Osaka Prefecture and Sendai in Miyagi Prefecture every day, carrying 60 truckloads of goods. This resulted in a reduction of 13,810 tons of carbon emissions annually.
Last year, Seino Transportation, together with Japan Freight Liner and Japan Freight Railway, launched another collaboration to operate noncontainer "break-bulk" cargo trains between Nagoya in Aichi Prefecture and Fukuoka in Fukuoka Prefecture in March and between Tokyo's Shinagawa and Higashi Fukuyama in Hiroshima Prefecture in October. The cargo is hauled to the stations by Seino Transportation trucks, loaded onto freight trains by Japan Freight Liner and transported by Japan Freight Railway. The operation of these freight trains on the two routes together can cut 13,805 tons of emissions annually.
Emissions reduction is not the only environmental effort that the company is making. Moving is one of the company's existing services, and when people move they generate a huge amount of waste. However, waste is not waste if someone else finds it usable. This is why the company started to collaborate with a provider of recycling and reuse services to offer its Eco Loop program, which allows customers not only to sell their unwanted items but also to contribute to social activities through donations. Things that can be accepted include books, CDs, game software, digital devices, cameras, jewelry, musical instruments, sports equipment and brand-name items. A certain amount per contract is donated to an organization supporting people with disabilities or one supporting developing countries, depending on the choice made by each customer. Customers can also donate part of the proposed sales proceeds if they wish. The best part is that all they have to do is to complete online registration, pack the things they wish to sell in the cardboard boxes delivered to their homes and have the boxes collected. The evaluation result is sent by email.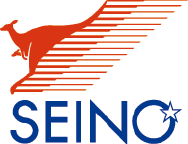 A service newly launched by Seino Transportation in collaboration with a company that runs a network of secondhand shops accepts larger items such as furniture and electrical appliances that are listed on the company's website. Customers who have more than three electrical appliances manufactured within the last 10 years or pieces of furniture purchased within the last 10 years (with some exceptions) can ask for purchase and pickup.
Using the power of transportation and networks, as well as collaboration with players from both within and outside the industry, Seino Holdings is committed to solving the environmental and social issues of today.