February 24, 2023
Seino delivers on the promise of faster, greener e-commerce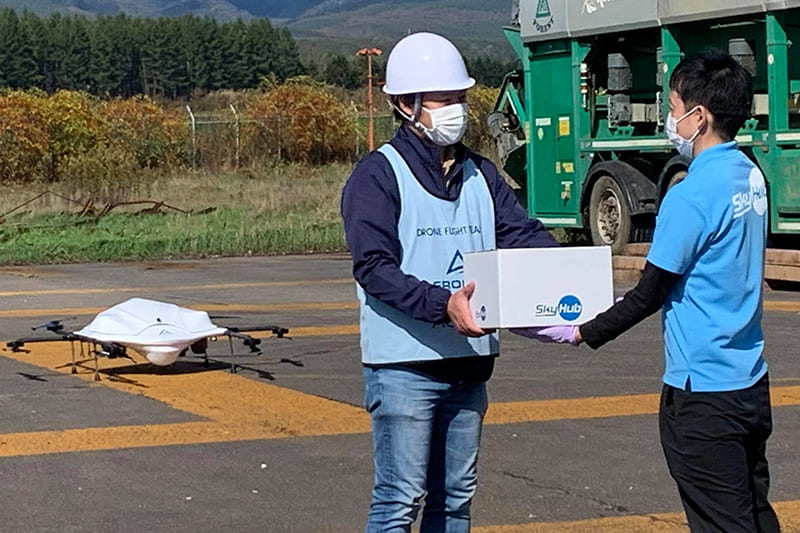 There is not one place in Japan where Seino Holdings Co. Ltd. doesn't provide delivery service. Seino is one of Japan's top commercial logistics companies, with 90 years of history, but if its own network is insufficient, it is ready to cooperate with others to make sure things get delivered to their destinations, wherever they are.
Seino's last-mile strategy is based on three pillars: providing new services enabled by low-cost home delivery, realizing efficient logistics using drones, and providing home delivery shopping services for those who have difficulty going out.
The company aims to establish an open platform for collaboration among both public and private players to solve common problems facing the logistics industry — such as labor shortages, environmental and energy issues, and the need for digital transformation — through efficient logistics using drones, which they call "new smart logistics."
Let's look more closely at the drone delivery system. In January 2021, Seino formed a business alliance with Aeronext Co. Ltd. a drone technology company founded in 2017, to develop SkyHub, a new smart service that integrates existing logistics with drone logistics to optimize and automate production, inventory and delivery, making efficient delivery services available to every corner of Japan, especially remote areas.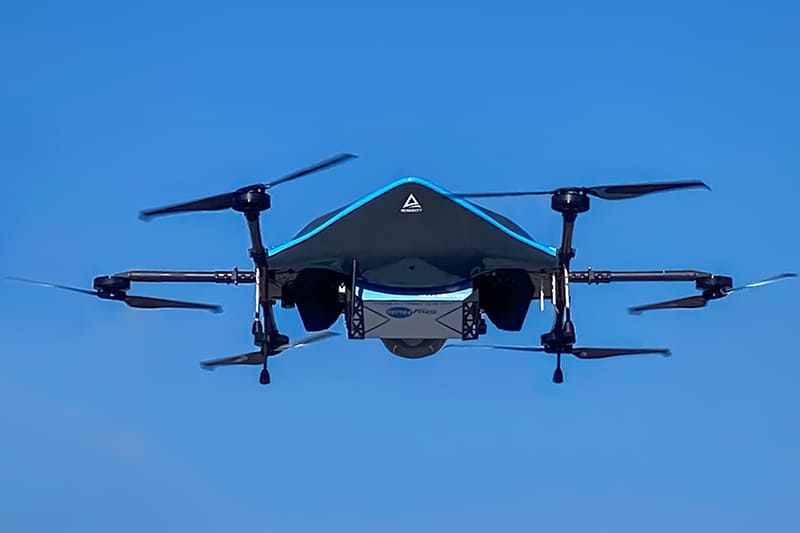 With SkyHub, Seino transports packages from shops or warehouses to depots from which drones cover the remaining distance to the destinations, and a system tracks the packages throughout the entire process, from taking an order to final delivery.
Lying in the background of this are multiple social issues — including the aging population and the depopulation of rural areas, insufficient shopping options and transportation, and the needs for better access to medical services and better disaster response measures — and also business opportunities such as the continuing growth of e-commerce. Implementation of a system like SkyHub may not only allow people to get things faster and easier, but also contribute to mitigating or solving those issues and satisfying people's needs.
The first area chosen for the experimental operation of SkyHub was the eastern Yamanashi Prefecture village of Kosuge. Over six months in the area, which has about 715 residents, 190 drone deliveries were conducted and the shopping and delivery service was used 375 times.
Based on the experiment, two services were officially launched in the area in November 2021. One, SkyHub Store, is an app-based convenience store housed at a drone depot. The other, SkyHub Delivery, uses drones to transport goods from stores, supermarkets and restaurants in the area. Tests have been carried out in more than 15 municipalities so far, and SkyHub is already in operation in three areas, including Kosuge.
Each municipality has its own particular challenges in addition to common rural issues like depopulation and aging. An experiment conducted in the town of Kamishihoro in central Hokkaido focused on transporting samples from cows with udder inflammations from a dairy farm to a testing facility, a task that had become more and more challenging due to a lack of manpower.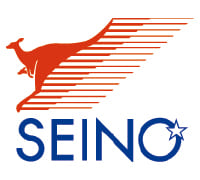 The experiment, using a drone and a truck, made it possible to test the specimens the day after they were taken, rather than the usual two days or more, and the quality of the specimens was unaffected.
The use of drones is also an indispensable option toward achieving greener delivery services. Based on the series of experiments, using drones for deliveries is expected to reduce emissions of carbon dioxide by an annual average of 11.6 tons per municipality.
The land ministry on Dec. 5 ended a ban and allowed unassisted flight by drones over populated areas where visual tracking is not possible. This will further accelerate the use of drones in many aspects of people's lives.
Seino sees potential in applying the SkyHub model to urban areas, where changes in people's lifestyles due to the COVID-19 pandemic have resulted in increased demand for services that do not involve face-to-face contact and brought growth in e-commerce overall.
---
Seino Holdings is a member of the Sustainable Japan Network, a group of companies and municipalities that cooperate with this newspaper in spreading information about sustainability in Japan.
You can also be part of the network; please visit https://sustainable.japantimes.com/sjnetwork-en for more details.