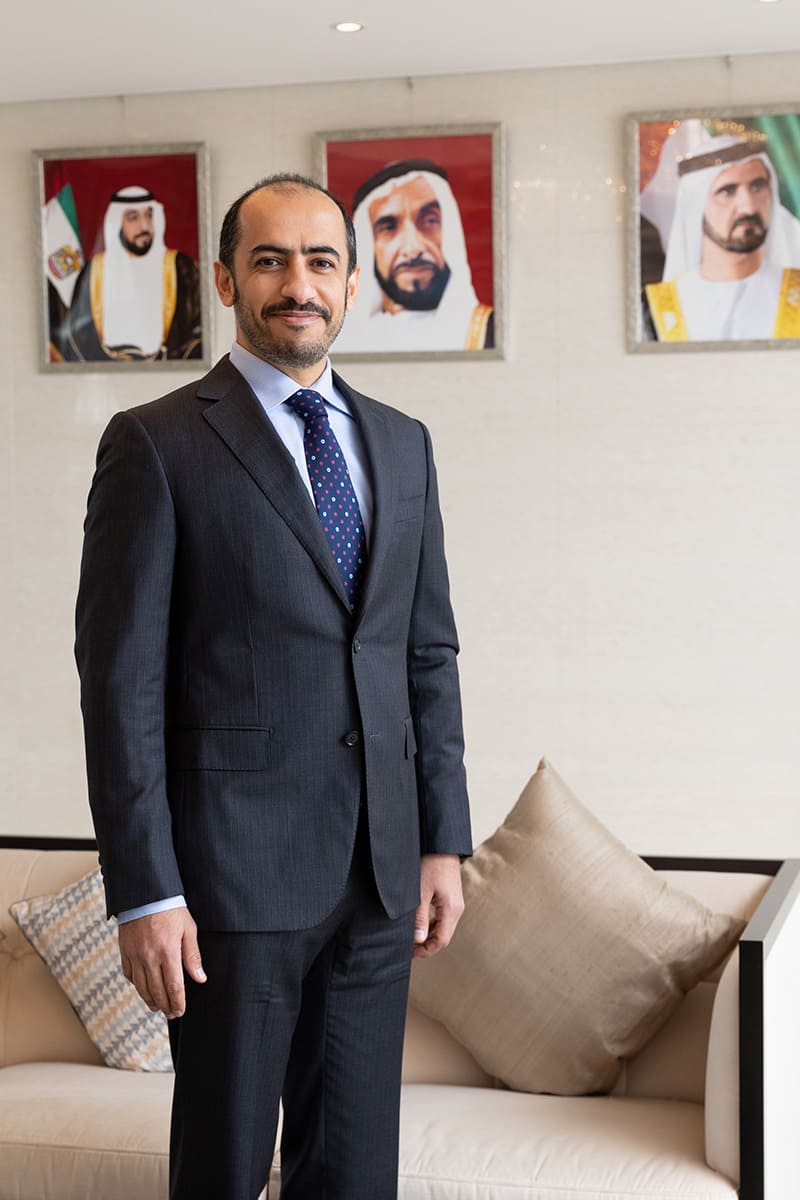 January 24, 2022
UAE Ambassador Alfaheem grew up with Japan
Fascination with anime widened to respect for diversity, resilience
Name: Shihab Alfaheem
Title: UAE Ambassador
Hometown: Abu Dhabi
Years in Japan: 1
Shihab Alfaheem's current assignment as the United Arab Emirates' ambassador to Japan represents much more than just another stop in a diplomatic career. For Alfaheem, it marks the return to a country that inspired him as a child and formed his career.
Alfaheem's first encounter with Japan came at a young age watching Japanese animation programs such as "UFO Robot Grendizer," "Captain Tsubasa" and others that used to air on UAE TV channels.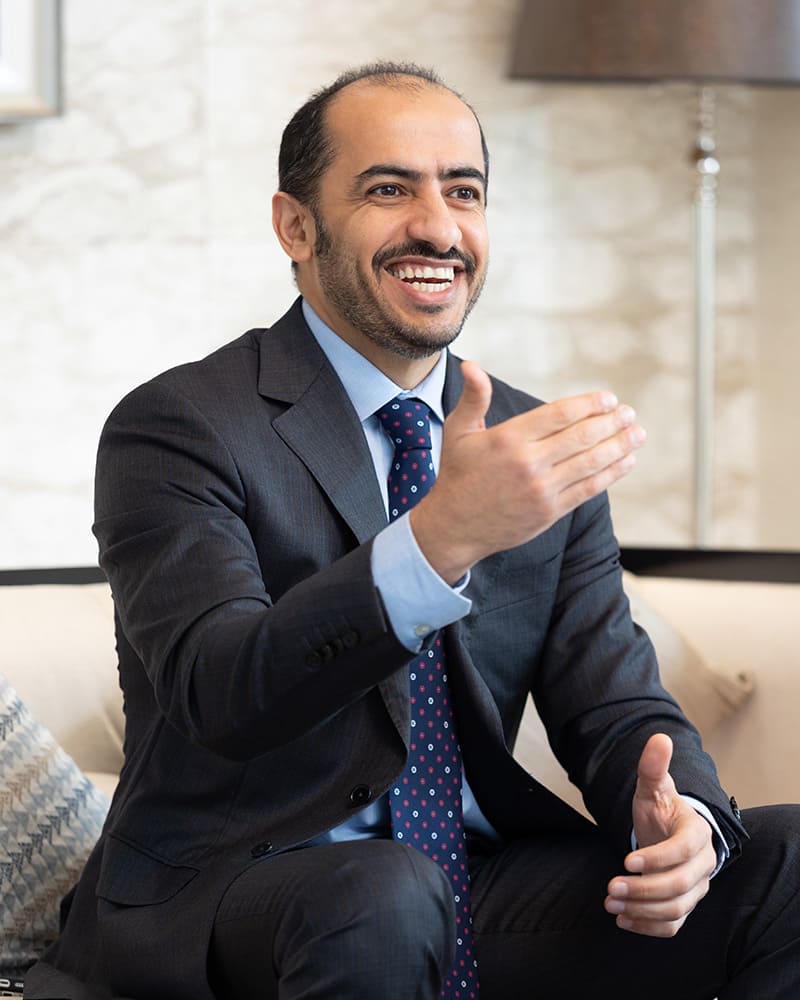 The flow of cultural productions from Japan to Alfaheem's television and other households across the UAE was a byproduct of the cultural, economic and diplomatic exchange between the two countries that formally began in May 1972, six months after the unification of the UAE in December of 1971.
Alfaheem grew up amid this UAE-Japan exchange, which shaped his life's trajectory. What started as a fascination with Japanese animation gradually developed into a deeply personal relationship with the country where he now serves as ambassador.
Before assuming his current post in December 2020, Alfaheem worked as a diplomat in various capacities with the UAE Ministry of Foreign Affairs, which he entered in 2012. Prior to becoming a diplomat, he worked in the oil and banking industries, where he got his first taste of life in Japan. In 2003, Alfaheem's former employer, Abu Dhabi National Oil Co., stationed him in the city of Beppu in Kyushu for a one-year on-the-job training program. Over the course of that year, Alfaheem became so enamored with Japan that he made sure to come back and visit at least once a year. "I really like the diversity of Japan," he said. "Whether it's Osaka, Fukuoka or Kagoshima, each place shows a different face of the country. There is so much to explore, and I am very happy for the chance to serve here."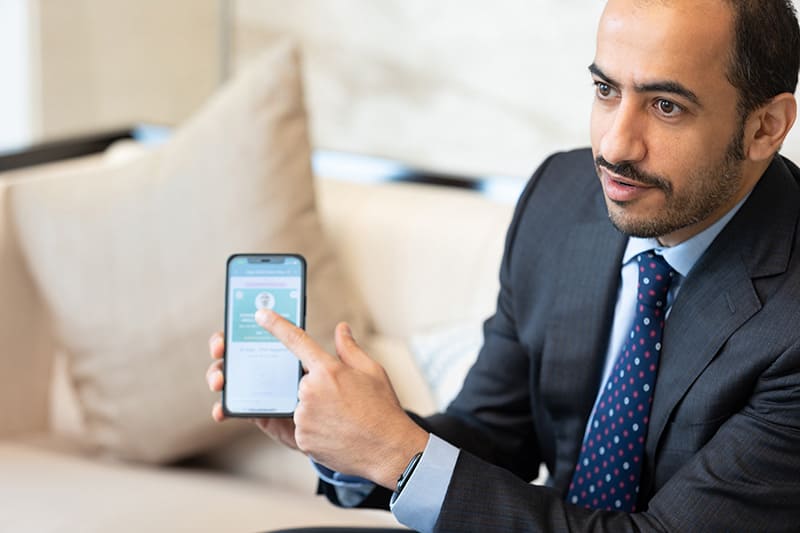 Alfaheem's decision to become a diplomat was inspired by his desire to "give back" to his country. "The contributions I can make as a diplomat to further enhance our relationships with Japan and other countries around the world inspires me to wake up every day," he said. "Last year the UAE celebrated the 50th anniversary of its founding, and I want to do everything I can to ensure that my country continues to progress and improve its connections around the world."
Diplomatic relations between the UAE and Japan formally began in May 1972, but Japan has had a presence in the UAE since as early as 1955, when Toyota established its first distribution agreements in the region. In addition to trade, which has generally centered on automobile imports from Japan and oil exports from the UAE, the two countries have engaged in collaborative projects such as the Emirates Mars Mission, the UAE's first interplanetary space probe, which launched from the Tanegashima Space Center last year.
Alfaheem noted that Japan is an important partner in the field of sustainable power generation. "Japan has played a significant role in our efforts to pursue renewable energy," he said, "and we're working on several different projects related to solar power and carbon capturing." Shipments of blue ammonia from the UAE to Japan illustrate this partnership. A low-carbon carrier fuel for hydrogen, blue ammonia is expected to significantly contribute to decarbonization efforts across multiple sectors. In August 2021, the UAE sent its first cargo of blue ammonia to Japan.
Last year, the UAE became the first country in the region to pledge to reach net-zero carbon emissions by 2050. One might wonder whether a country with a historical economic reliance on oil exports can genuinely address sustainability. Alfaheem addressed this skepticism, explaining that the push for sustainability is not necessarily irreconcilable with the UAE's history as an oil country. "Even though we are an oil producing country, we are looking for sustainability. We want to celebrate the last day of sending a barrel of oil. We can only do that by being fully prepared."
As part of its energy strategy for 2050, the UAE intends to increase the proportion of clean energy in its total energy mix from 25% to 50% and reduce its carbon footprint of power generation by 70%. To this end, in 2021 the UAE government announced it will invest approximately $163 billion in renewable energy. In line with these targets, the country's national oil company, Abu Dhabi National Oil Co. (ADNOC), plans to completely rely on solar and nuclear power starting in January of this year (though it is important to note that, as recently as 2020, ADNOC received approval to develop new oil and gas deposits to boost crude oil production). Alfaheem observed that investments in solar power have been particularly successful, enabling the UAE to generate the world's cheapest solar power, at 1.35 cents per kilowatt-hour.
For the remainder of his assignment, Alfaheem hopes to continue enhancing UAE-Japan relations amid the push for sustainability. He explained that Japan's resilience is a source of inspiration that both countries can channel to achieve diplomatic solutions. "The ganbarō ('let's try our best') mentality of Japan is something you see all over the country. If there is a big earthquake, they rebuild and push forward," Alfaheem said. "This notion that one can always come back stronger is inspiring and mirrors the historical development of my own country, which began as a group of simple villages and has since developed into a wealthy nation."