April 29, 2022
From music industry leader to director of TELL
Giles Duke plans to expand Lifeline, needed now more than ever
Name: Giles Duke
Title: Executive Director, TELL Japan
URL: https://telljp.com/
Hometown: Chile
Years in Japan: 50
Giles Duke's first experience with the music industry of Japan occurred when he was a teenager living in Tokyo, back in 1972. His father was cultural attache at the British Embassy and made the controversial decision to deny the visas of a certain U.K. rock band. Giles laughs about it now. "Me and my friends weren't very happy with him — we loved that band!"
The brush with fame must have left an impression on the quiet diplomat's son. When Giles returned to Tokyo as an ambitious, bilingual young adult, he began working with Japanese music labels. It was the start of a 30-year career that included running music labels, leading commercial label departments, writing music and organizing stadium tours in Japan of the biggest Western stars. Now in his middle age, Giles has every appearance of a respectable senior executive. But get him talking and the stories will come; from writing hit lyrics with Haruomi Hosono to arranging the visits (and dining companions) of many famous international rock stars, here is a man who has literally done it all.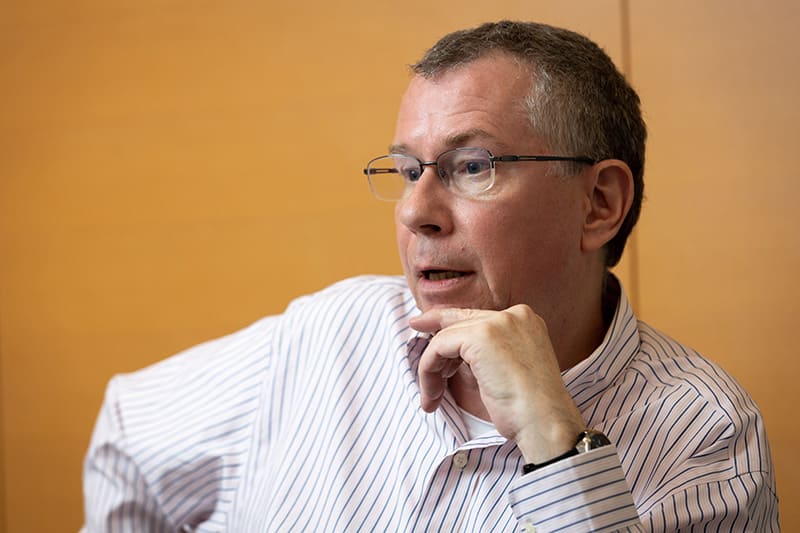 In 2021, Giles took on a new challenge: as the executive director of TELL, Tokyo's premier English-language counseling and support resource. Moving from the music industry to a vital nonprofit organization has been both invigorating and challenging. "The music industry is a people business, in that you need to help and enable the artists," he said. "Here at TELL, we have about 15 core staffers, about 40 contracted therapists and over a hundred and thirty volunteers. The scale is greater, but so is the critical nature of the work here, and that's what makes it so rewarding." To foreigners living in Tokyo, the presence of TELL can literally be lifesaving. Japan has one of the highest suicide rates of any industrial country, with an average of 58 people taking their own lives every day. While there are no official police statistics by race or nationality, it is estimated that one person out of those 58 is a non-Japanese individual.
As a longtime resident of Japan, the mental health stresses of living here is personal to Giles.
"I remember being here as a young man in my 20s, feeling isolated or quite depressed. TELL was actually around back then, but it was smaller, and I hadn't heard of it. Back then, you couldn't even call home very easily — think of the phone charges! The only therapy I knew about was talking with mates in bars or drinking by oneself. Which could lead to very dark days." Japan's first national suicide hotline, Inochi no Denwa (Life Phone), was established in 1971. Seeing the success of that effort, missionaries, churches, community members and others came together to create a telephone lifeline service in English, taking their first calls in April of 1973. Citing the suicide statistics of Japan, Giles expressed a humble awe at the impact that 49 years of TELL's Lifeline must have had. "How many lives have been saved every year? It's not a number that can be known."
While the Lifeline remains the core of TELL's mission, TELL's counseling services have expanded to provide individual, family and corporate support. Last year TELL's therapists supported over 1,903 people during 14,000 sessions. These sessions included one-on-one therapy, marriage support, childhood and adolescent counseling and grief counseling. Many of these sessions occurred in Okinawa, where TELL works hand-in-hand with the U.S. military to support service members and their families. In Tokyo, the cost of individual and family counseling is subsidized by TELL's work with corporations, which can now contract with TELL to support employees who speak English or Japanese through individual sessions or group training. Giles is proud of this new effort. "This new trend of providing mental health support to employees is a great change. Companies are simply getting smarter. By supporting their employees, companies improve their performance. The days of stigma or shame are finally fading."
With TELL's 50th anniversary coming next year, Giles is determined to cap the milestone with a major goal: making the TELL Lifeline closer to a 24-hour service. The Lifeline is staffed entirely by trained volunteers, called support workers. Those interested in joining the effort go through training before taking calls, which support workers can take from their own homes. There are five shifts per day, and include both voice and chat support. While most callers do not mention self-harm, some are indeed on the brink. With the closed borders and economic slowdown of the pandemic, this year saw a 33% increase in suicide protocol. The need for the Lifeline has never been greater.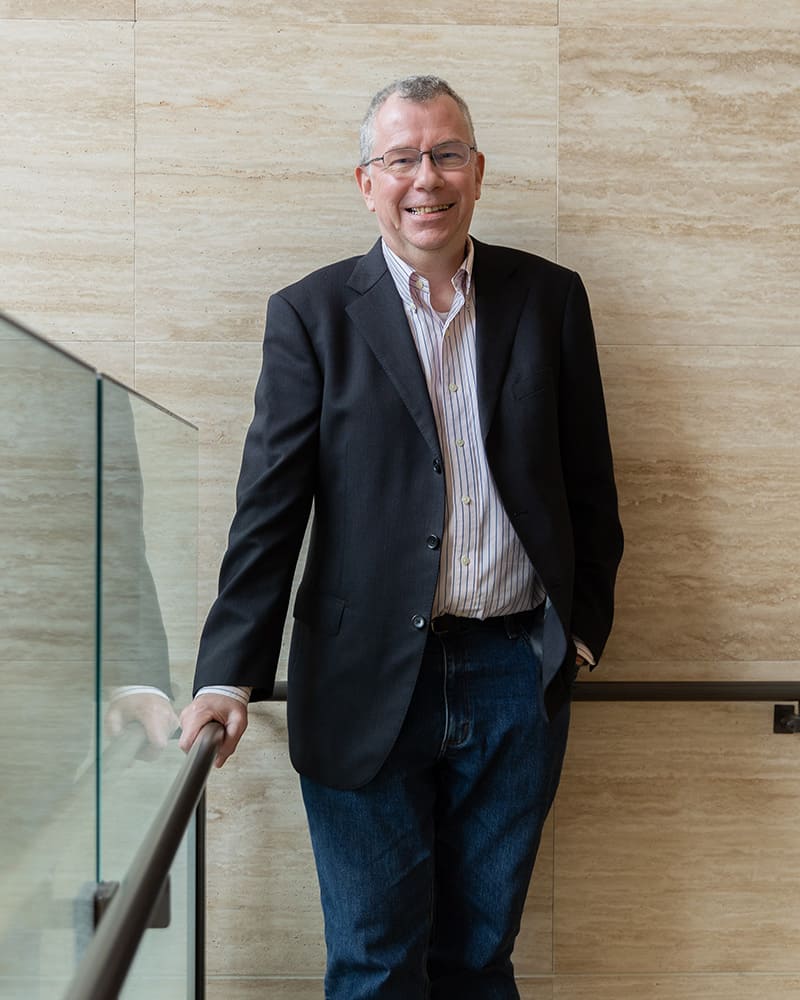 "We simply don't know who has tried to call or wanted to call the Lifeline during off-hours. But to think of someone falling deeper into despair or distress because we were not open is quite frustrating." Expanding the five shifts to cover 24 hours will require an increase of volunteers and funding, which the new leader of TELL is determined to find. "Some of the support workers I've met — the very passionate ones — were people who had once called the Lifeline during a moment of crisis. They volunteer now so that they can do for others what was once done for them. It's those kinds of stories that make working at TELL so incredibly rewarding. And I hope that anyone reading this, who feels that they have some capacity to help, might decide to reach out and become a support worker."
The former music executive paused then, and smiled at his own passion. "Sorry," he said. "It's just such an incredible organization. I tend to go on about it." But there was no apology needed. After a 30-year adventure in the music industry, Giles Duke is working on something bigger. It might be his greatest hit yet.