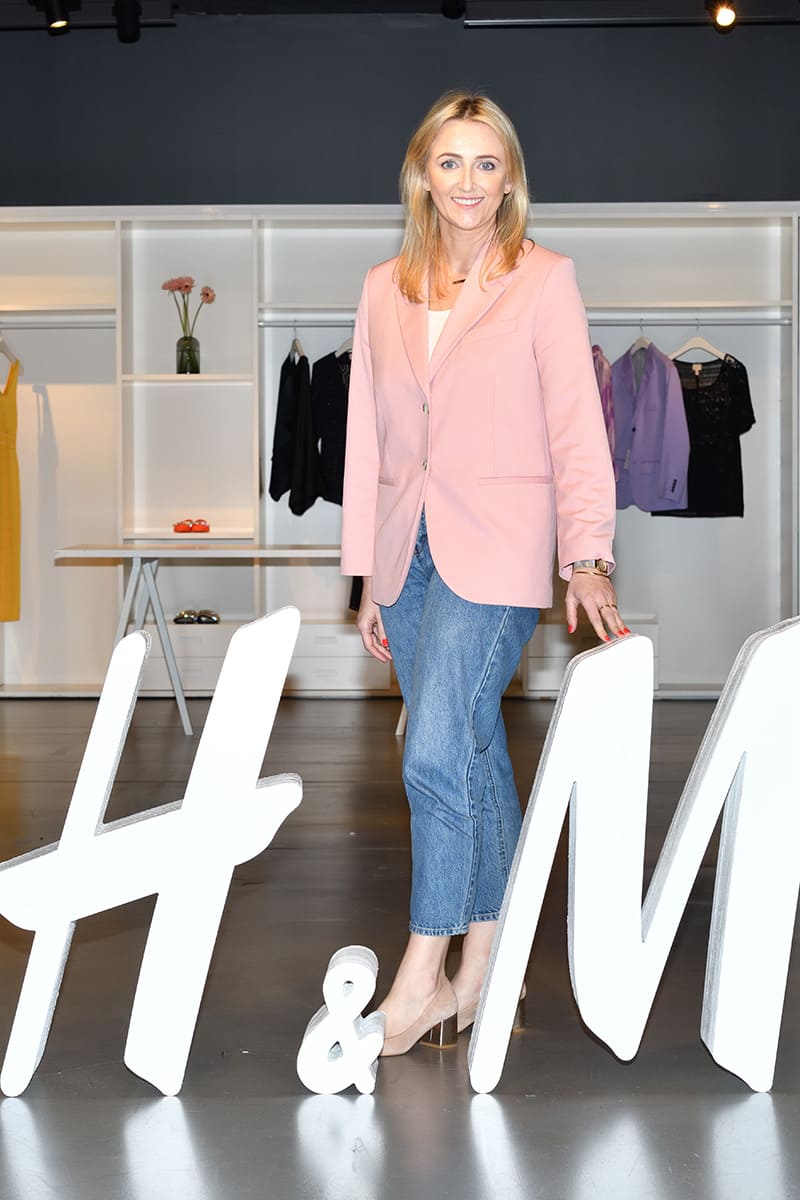 May 08, 2023
H&M's Pokucinska seeks something for everyone
Regional manager creates sustainability in style for average person
Name: Aneta Pokucinska
Title: Regional Manager H&M North East Asia (Japan & South Korea)
Hometown: Katowice, Poland
Years in Japan: 1
It is commonplace for executives to frequently switch companies as they climb the corporate ladder. Even in Japan, where lifetime employment was the norm for several decades, a growing number of people have more than one company name on their resume.
Aneta Pokucinska, however, found her ideal match when she went to work part time for H&M as a university student, and she has been with them ever since. She talked about her journey in the continually evolving apparel business and insights gleaned through her role at the helm of H&M in Japan.
---
On equal terms
The world's second-largest clothing retailer, H&M is based in Sweden and operates in 76 geographical markets. Like many young people, Pokucinska was interested in fashion, and so she applied for a position as a sales associate when H&M opened a new store in her hometown of Katowice, Poland. "I remember my first interview and the people I met. I came dressed up very formally — as interviews usually require — and the people were so open, so fashionable," she recalled. "I was fascinated from day one by the work culture, and fell in love with it. We use first names, not titles, regardless of roles or age."
She said that removing such barriers lets everyone operate as a team, right down to the newest members of staff. "This allows us to grow and contribute to the business, bringing all our potential to the table."
This sense of equality among the staff extends to H&M's operations in Japan, where many companies still place importance on titles and hierarchy. In visits to stores around Japan, Pokucinska is pleased to see that the firm is attracting young people who are seeking a more open and equitable work environment, which she views as indicative of a slow but steady sea change in the work culture here.
She considers herself fortunate to have worked with inspiring mentors over her years with H&M, both in Eastern Europe and at the head office in Sweden, and values her exposure to different markets around the world. "My biggest focus has been always to deliver the best results for the customers and the company. And then there's how do you balance the long-term and short-term strategies so that you can also operate the day-to-day business."
These experiences have helped Pokucinska hone her own style of leadership, and she takes particular pleasure in seeing the growth of her team members. "It's so rewarding to see colleagues thriving in their careers, and when I have the opportunity to meet them again somewhere a couple of years later in a new position," she said.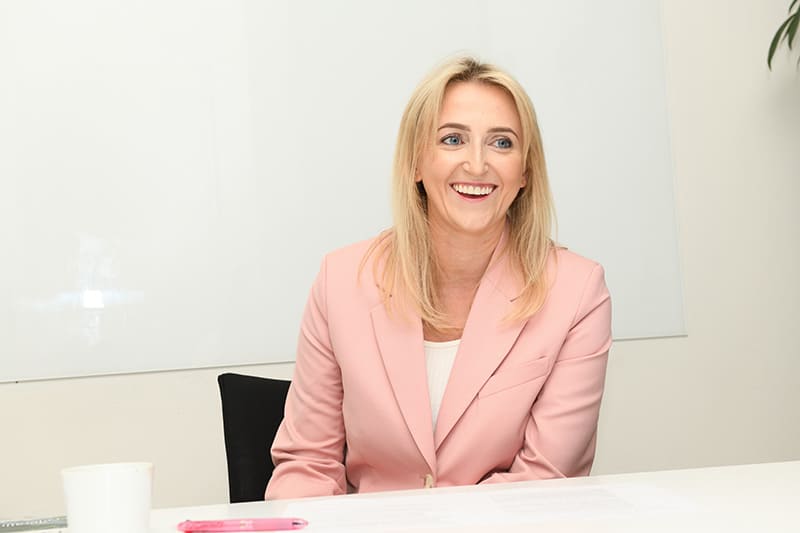 ---
Fresh challenges
Pokucinska was still based in Sweden when she began her current role in January 2022, overseeing Japan and South Korea as the regional manager for Northeast Asia. Visa applications were taking longer than usual as a result of the pandemic, and so she found herself leading her team remotely in a completely different time zone, before finally arriving in Japan in March.
Noting that Japan and South Korea are challenging and fascinating markets for global brands, she had had her eye on a position in Asia for some time. "I think working in Asia is a great experience, and taking the role here was the best decision for me. You can find great energy here, but it's also tough. If you just like routine retail, then this isn't for you," she explained.
Even though she has only been in Japan for just over a year, Pokucinska has already visited an impressive number of regions, including making the most of Japan's excellent snow on ski trips with her family last winter. A serious foodie, she loves trying everything that Japan has to offer. She is also enjoying learning about Japanese food culture and connecting these stories to her travels.
During a visit to Shizuoka, for example, her family took the opportunity to find out about wasabi cultivation at a farm in the mountains. She notes that learning more about such food specialties can foster a better understanding and connection with a locality, leading to a more sustainable type of tourism.
---
Shared impact
As an executive at one of the world's most recognizable fashion brands, sustainability is also very important for Pokucinska on the job. H&M has set targets for using 100% recycled or more sustainable materials by 2030, and she says the progress is encouraging. Recent innovations include the creation of two plant-based leather alternatives: one made from prickly pear cactus leaves, and the other from grape skins, stalks and seeds that are discarded during the wine-making process.
H&M Japan has been collecting unwanted clothing from any brand and in any condition since 2013. Seeking ways to continuously improve, the company launched a new partnership last year with Osaka-based Fiber CDM, a major firm specializing in recycling used clothing.
In an ongoing commitment to encouraging people to make sustainable choices, the company offers a range of products created from a minimum of 50% sustainable materials, such as organic cotton or recycled polyester. In a similar vein, the recently introduced initiative lets customers who use their own bag, or bring any clothing to H&M's stores for recycling, to earn points toward shopping vouchers.
"It's a sense of, how do we inspire our customers so they can also engage with us, because when they do, we can make an even bigger impact. We can make a difference together," said Pokucinska.
H&M is also committed to making its clothes accessible to as many people as possible. "We use a diverse range of models in terms of ethnicity and body type — we have clothes for everyone," she pointed out. "I think we were also among the first to do collaborations with well-known fashion designers, making designer fashion affordable for the average person."
From the wide-eyed student interviewing for her first job to the seasoned executive heading the firm in one of the world's most dynamic fashion markets, Pokucinska has come a long way in her 17 years with H&M, but the desire to serve both the firm and its customers is still her first priority. "I want as many people as possible in Japan to fall in love with H&M! That is my goal," she said with a smile.