June 28, 2021
Chitose Laboratory: Combining fermentation and AI for the food production of the future
Page 2
WRITER: ARINA TSUKADA TRANSLATION: EDAN CORKILL  EDIT: JAMES KEATING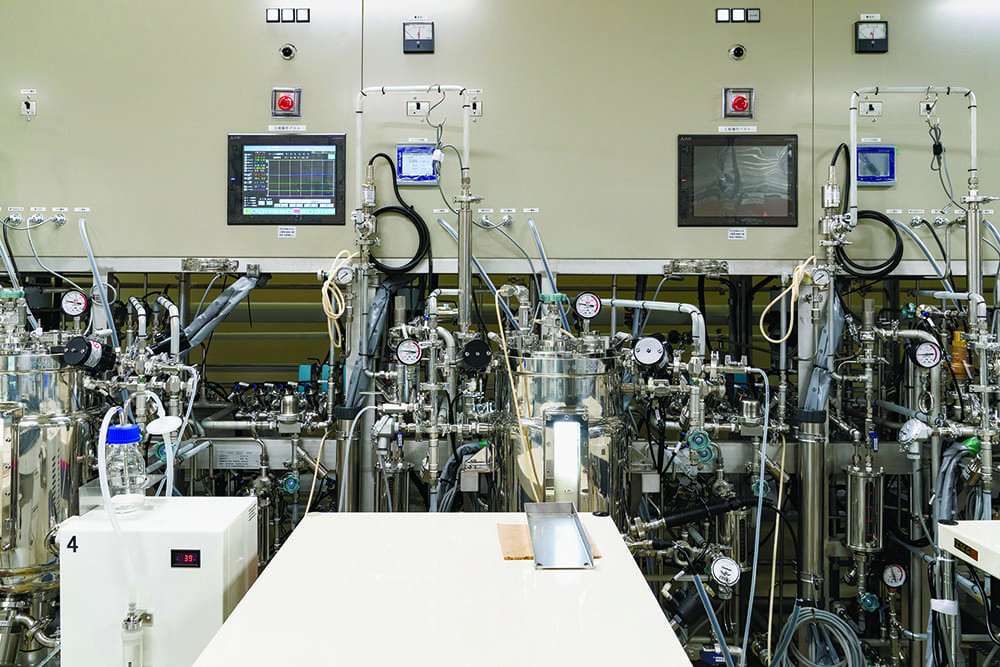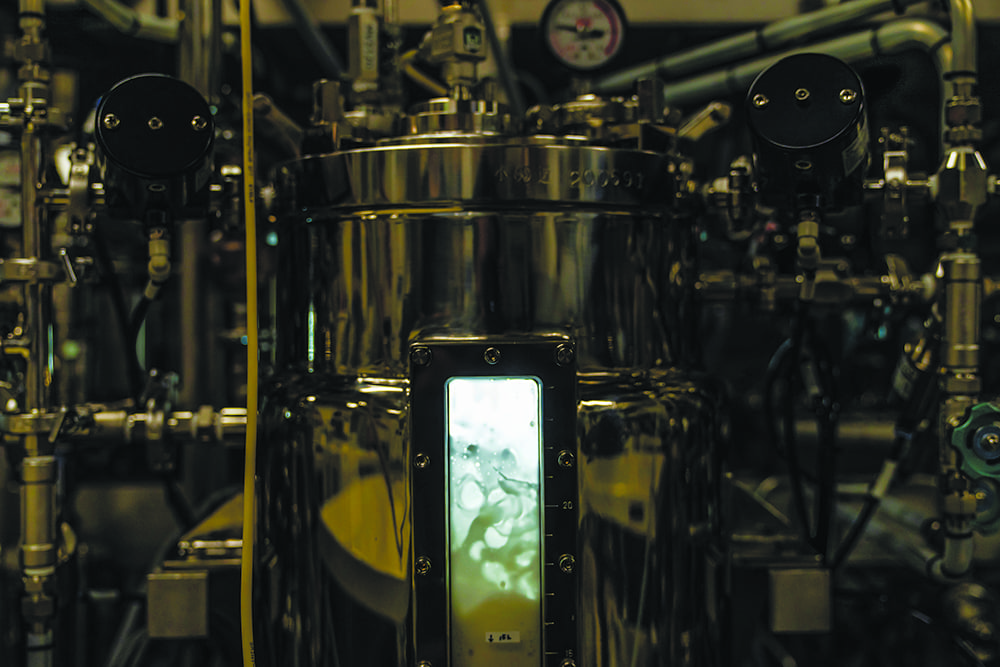 The world of fermentation remains shrouded in mystery, reliant largely on the experience and knowledge of "craftsman" fermenters. The biological mechanisms at work are little understood. Now a new research project is underway to produce high-quality bio-resources by letting artificial intelligence learn the mysteries of fermentation. We spoke with Ken Kasahara of the Chitose Laboratory Corp., which is serving as the hub for a project bringing together universities, companies and governments in Japan.
"Biotechnology is being developed all over the world, but Japan is considered a leader in the field of microbial cultivation. The context for this is the country's proud and diverse tradition of fermentation. And yet, just as the quality of wine or sake fluctuates year to year, fermentation will always vary depending on temperature and humidity. So a key task is to try to achieve stabilized production of bio-resources. One way of doing that is to let AI learn about the fermentation process by which microorganisms grow, and then analyze various data to understand the optimal conditions for growth."
If such cultivation technology research progresses, we may become able to produce petroleum-replacing fuels, resins, plastics and more — all from microorganisms. Kasahara adds that if we could further utilize the characteristics of fermentation, a form of production different from the current mass-production model could also be realized.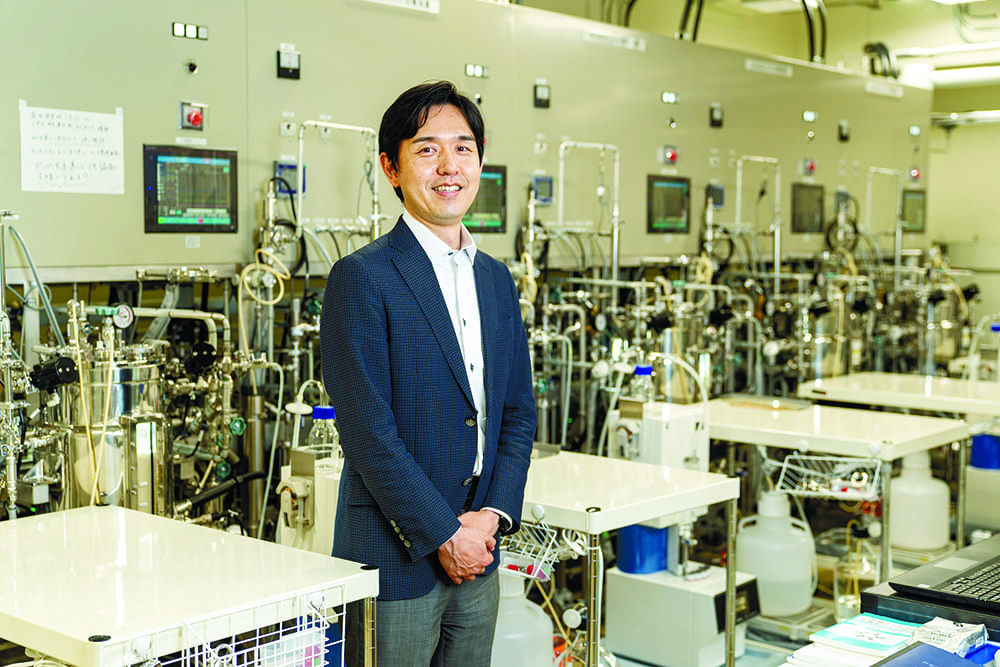 "I think the development of bio-derived energy and plastics will eventually become important, but if we tried to secure the current production volumes, we would need a lot of agricultural land," Kasahara said. "So we decided to focus on making small quantities of many varieties of fermented products. For example, meat substitutes have been attracting attention recently, and now we're seeing fermentation deployed in the development of flavors that might enhance those products. In addition, there is a movement to use algae, which are said to be high in protein, as food products, and we are conducting research to use fermentation in algae cultivation. Since there are limits to establishing large-scale production bases in terms of both funding and locations, it is important to spread production bases between regions and continue to make products suited to local climates at limited scale. Since fermented products are traditionally produced and consumed locally, that same approach can be applied to scientific or technological research. In addition, as people's tastes are diversifying, it is better to meet the needs of the world by making products according to the local tastes of each region rather than mass-producing them uniformly. I think if we can develop more efficient fermentation techniques as a result of this analysis, we will be able to present a new model of a circular economy to the world."
The bio-economy will transform the dinner tables of the future — and the key to the transformation may be research into Japanese fermentation.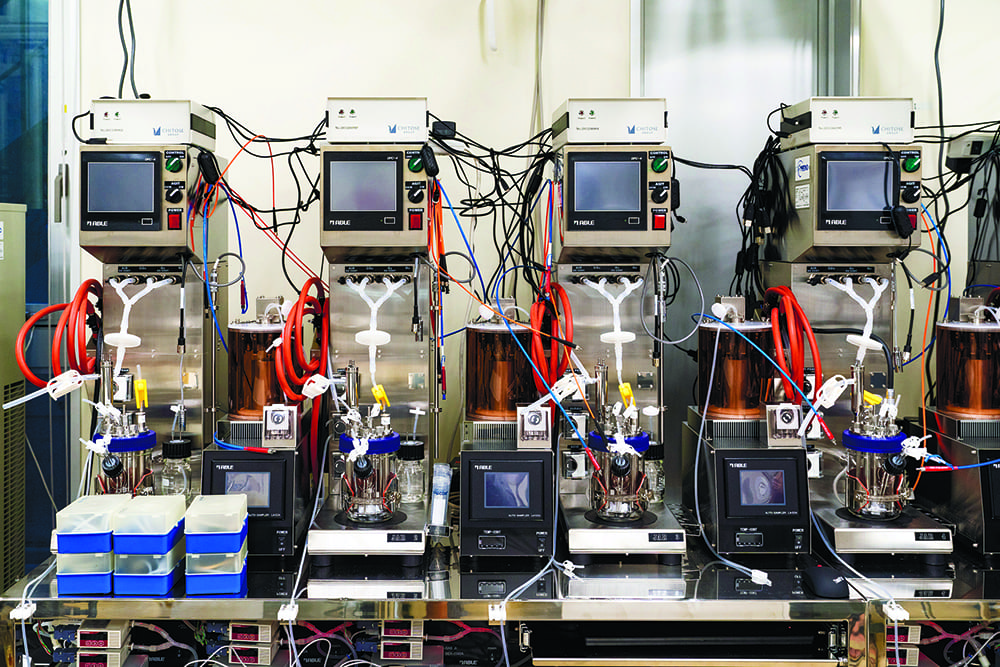 ---
発酵 AIで進む、未来の食づくり。
発酵はつくり手の経験値、「職人の技」を頼りとしてきたため、その仕組みは解明されてこなかった。そんな発酵をAIに学習させデータ化、高品質なバイオ資源の開発を進める研究が始まっている。国内の大学、企業、行政が集うこの事業において、その中心を担う「ちとせ研究所」の笠原堅氏に話を聞いた。
「培養技術の研究が進めば、これまでの大量生産モデルとは異なる生産形態をつくることができます。着目するのが、少量多品種で高機能な発酵製品の開発です。今、代替肉が注目されていますが、多様なフレーバーの開発が始まっています。他にも、タンパク質含量が多いとされる藻類を食用品にする動きもあり、その培養に発酵技術を活かす研究を進めています。発酵は地産地消の文化です。大規模な生産拠点ではなく、拠点を各地に分散させ、その土地の風土にあった製品を小規模でくることが重要です。今後、AIの解析により効率的な技術を構築できれば、循環型経済の新たなモデルを提示することができます」。
Return to Sustainable Japan Magazine Vol. 1 article list page