June 28, 2021
The forefront of the bio-economy: Nagaoka tries revitalizing local regions by promoting fermentation
Page 5
WRITER: ARINA TSUKADA TRANSLATION: EDAN CORKILL  EDIT: JAMES KEATING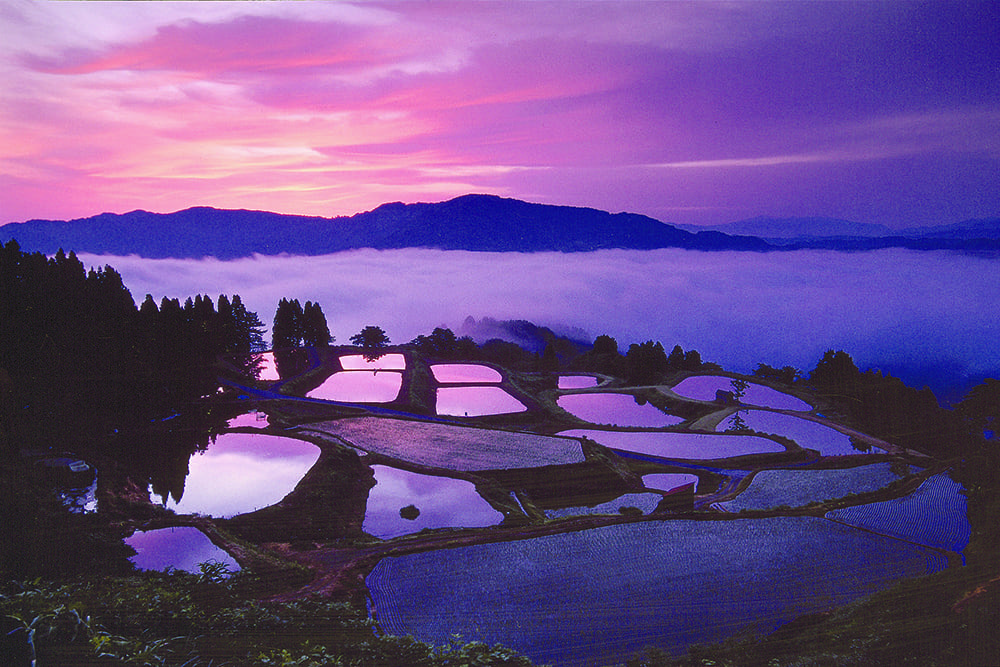 The key to achieving a sustainable society these days, some believe, is the "bio-economy," a new economic cycle drawing on renewable biomass as a source of energy and biotechnology. And yet in Japan, the traditions of fermentation, by which living organisms are made to feed local economies, has existed for generations. Might it be possible to combine the power of fermentation and science to achieve regional revitalization?
The city of Nagaoka in Niigata Prefecture, which is one of Japan's leading rice-producing regions, was one of the first to explore this potential. Nagaoka is not only the birthplace of the famous rice brand Koshihikari, but it also boasts 16 sake breweries, the second-most of any city in Japan. And it was in Nagaoka that the Nagaoka Bio-Economy Concept was launched with the aim of adapting scientific thinking to fermentation. We spoke with professor Wataru Ogasawara of Nagaoka University of Technology, a proponent of the project and a longtime researcher into fermentation.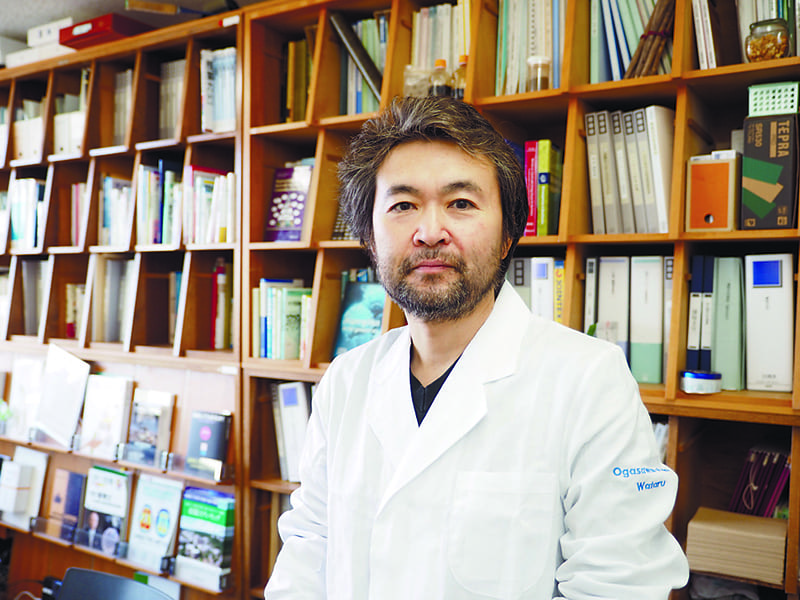 "It is thought that 99% of the world's microorganisms are still unknown to humans. We're also told that eating fermented foods is good for you, but the truth is we don't actually understand why that is. It is thought that were we to solve the mystery of an additional 10% of microorganisms, then we could change the world."
Fermentation techniques tend to be practiced largely at the whim of their creators, and there are many aspects of the fungi's activity that we don't understand. Efforts are now underway to conduct research into fermentation to address this situation and contribute to the realization of a resource-recycling society.
"Currently the focus of our attention is on improving the soil in rice fields. We are doing research to activate microorganisms so we can produce organic fertilizers that will be an alternative to chemical fertilizers and pesticides. Using chemical fertilizers allows for stabilization of production, but at the cost of damage to the soil. And yet we can't just stop using pesticides because insect damage would increase. We believe that if the microbial environment suited to the local environment is prepared properly, then production would be possible without taxing the natural environment. Experiments using rice fields in Nagaoka city and neighboring Yamakoshi village have already begun," Ogasawara said.
At the same time, Japan's rice consumption is decreasing, and, with the influence of coronavirus in 2020, some 2 million tons of rice went to waste. The government has implemented policies aimed at reducing stockpiles, but the issue of what to do with the surplus rice is problematic nationwide. "One thing that can be done is to use the waste material from the rice to make organic fertilizers or create new processed products through fermentation. Sake and seasonings were first developed as a means to make effective use of stored rice, and rice cracker and rice-based sweet production is also popular in Niigata Prefecture. Research is also underway to make edible oil using rice yeast, and to make processed rice products that require little sugar — with the aim of promoting healthy Japanese cuisine."
Nagaoka and Ogasawara are also playing a role in promoting these kinds of activities to locals. They have held events like Fermentation Trip, in which locals and tourists experience fermentation culture together, and in 2020 a museum dedicated to fermentation opened in a 100-year-old converted sake brewery. Combining a cafe where you can taste local fermented foods and a lab where you can learn about fermentation, the museum has quickly become a new tourist attraction. Meanwhile, the Fermentation Science Contest for teens was held nationwide in order to encourage scientific approaches to fermentation, a reappraisal of the fermentation culture of Nagaoka and other regions and also to spur the development of new products. If these efforts spread nationwide, fermentation could become the key to revitalizing Japan's regional areas.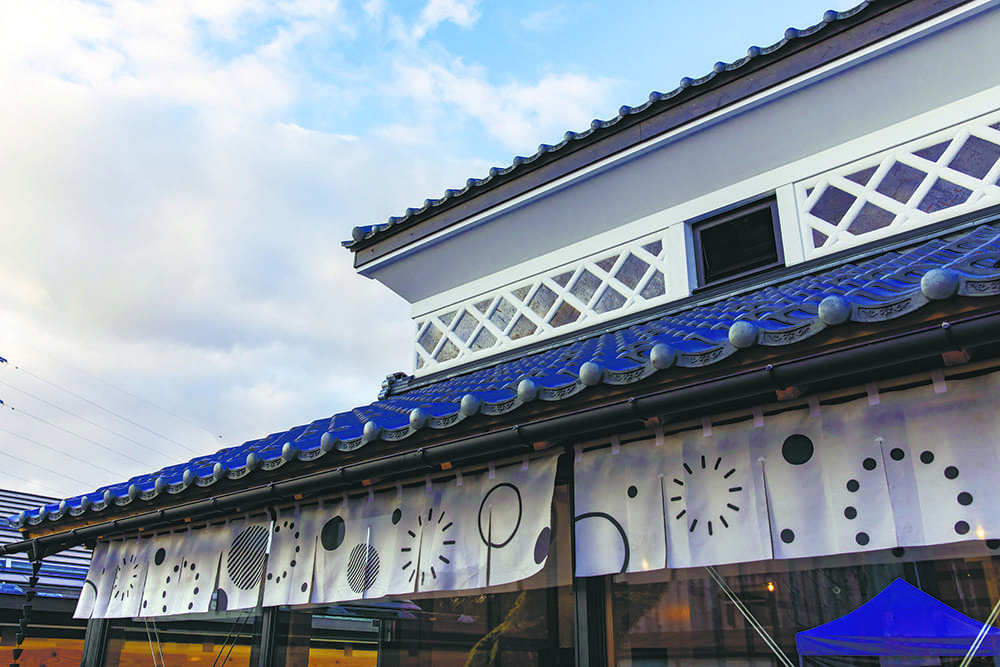 ---
バイオエコノミー最前線、発酵で地域を活性化する。
再生可能なバイオマスやバイオテクノロジーを活用して新たな経済循環を生み出す「バイオエコノミー」が注目されている。発酵×科学で、地域経済を活性化する新潟県長岡市の取り組み
「長岡バイオエコノミー構想」を紹介したい。長岡市は「コシヒカリ」発祥の地であり、全国2位・計16ヶ所もの日本酒の蔵を有する「醸造のまち」でもある。取り組みの推進者で長岡技術科学大学の小笠原渉氏に話を聞いた。
「いま注力しているのは水田の土壌改善です。化学肥料や農薬の代替手段として、微生物を活性化させ有機肥料をつくりだす研究をしています。実証実験も始まっています」。
余剰米の活用も課題だ。「発酵を用いた加工品や、コメ原料の酵母で食用油をつくる計画、糖質制限したコメ加工品の研究が進んでいます」。この動きを知らせるため長岡市と小笠原氏らは、発酵文化を楽しむイベント「発酵Trip」や、2020年には「摂田屋6番街・発酵ミュージアム米蔵」をオープンさせた。
Return to Sustainable Japan Magazine Vol. 1 article list page