July 26, 2021
From recycling to reuse: New market for old timber finds value in scrap wood
INTERIOR
WRITER: ARINA TSUKADA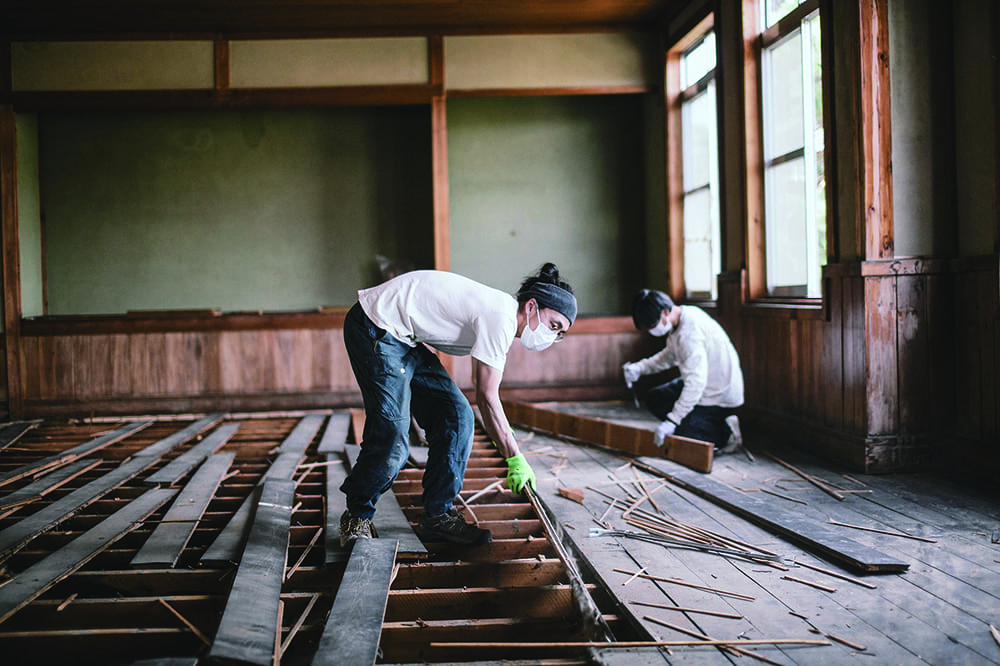 As Japanese society ages, akiya (empty homes) are a growing social problem. A 2018 survey by the Ministry of Internal Affairs and Communications found that 13.6% of residences in Japan were empty, the highest level ever recorded. There are more than 8 million akiya across the country in total.
At the same time, traditionally constructed houses known as kominka are increasingly being renovated and repurposed as accommodations, cafes or sightseeing facilities. The latent market for kominka could be as high as ¥1.8 trillion ($16 billion), the Development Bank of Japan estimated in 2015.
Nevertheless, akiya continue to be demolished every day. The company Rebuilding Center Japan has recognized the potential for reusing the vast amounts of scrap wood this creates. It was founded by Tadafumi Azuno, originally a designer of commercial and residential spaces nationwide, and his wife, Kanako Azuno. After seeing many beautiful old houses destroyed, the Azunos decided to "rescue" their old fittings and timber, which would otherwise become scrap, and founded a shop and cafe dealing in old tools and construction materials in Suwa, Nagano Prefecture, in 2016. They also launched a business that involved visiting demolition sites and receiving scrap wood to reuse.
"You can visit a home center and buy cheap and convenient materials from overseas," Kanako said. "Antique timber, though popular, is also largely imported. Meanwhile, good old timber is constantly being discarded across Japan. We noticed this inconsistency." Materials from Japan were not reused in the past because "it takes a lot of effort," she explained. Before scrap can be reused, it must be cleaned and processed, which can be an involved, multi-stage task.
"On the other hand, the costs of procurement are zero," Tadafumi said. "Only labor costs are required, making it a high gross margin business. You don't need a major investment in facilities to get started, so it's easy to create employment. It may hold many hints for supporting independent regional economies in the future."
Supplying just the right amount of material for each individual customer makes consumer needs visible, even without going through construction firms or architects. In the past, the Azunos say, old timber was ordered for its antique, aesthetic value, but recently more people seek old timber based on an SDG perspective, hoping to eliminate unnecessary waste as part of a circular consumption model.
Furthermore, not all scrap wood comes from the demolition of existing houses. Even when constructing new buildings, sometimes the material ordered is not used up. If a system could be established to redistribute this scrap instead of simply discarding it, Tadafumi says, market prices would go down and local timber production would become sustainable, ending reliance on imports and making room for business models that do not burden the environment. "Recycling scrap is expensive and energy-intensive," he said, "but if you think of it as recognizing the value in discarded materials and reusing them instead, I believe we can create a more sustainable market."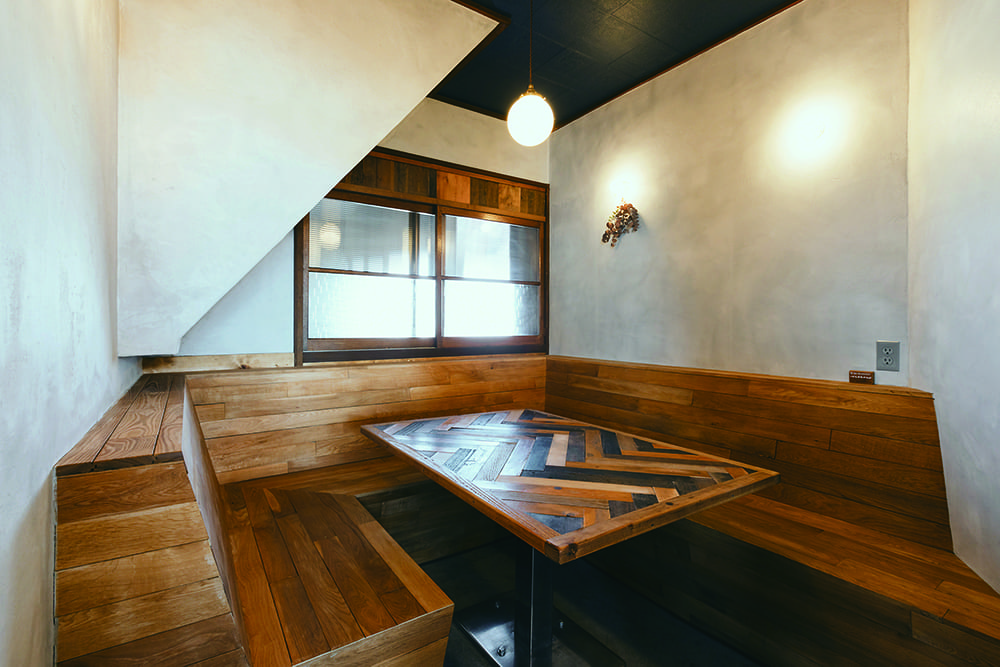 ---
廃材に価値を見出す、新たな古材マーケット。
日本では空き家の増加が大きな社会問題となっている。2018年の総務省の調査によれば、全国に800万戸以上の空き家が存在する。だがその空き家は活用されず、ほとんど解体されているのが現状だ。そうしたなか、解体時に大量に出る廃材のリユースに着目したのが「Rebuilding Center Japan」だ。
東野唯史・華奈子夫妻は、趣のある古民家が解体されていく現場を何度も目の当たりにし、ゴミとなってしまう古い建具や木材を「レスキュー」するというコンセプトのもと、長野県諏訪市を拠点に古道具や古材を扱うショップ兼カフェをオープン。同時に古い建物の解体に立ち会い、廃材を資源として引き取る事業をスタートした。
これまで国産材の再利用が進まなかった理由は、廃材を活用するまでに清掃や加工など多くの手間がかかるからだ。だが最近ではSDGsなどの観点からゴミを無駄にしない循環型モデルとして古材を求める人が増えているという。
Return to Sustainable Japan Magazine Vol. 2 article list page