August 30, 2021
Tae Ashida on balancing sustainability and superior quality
PEOPLE
By ARINA TSUKADA, TRANSLATOR: CARRIE EDWARDS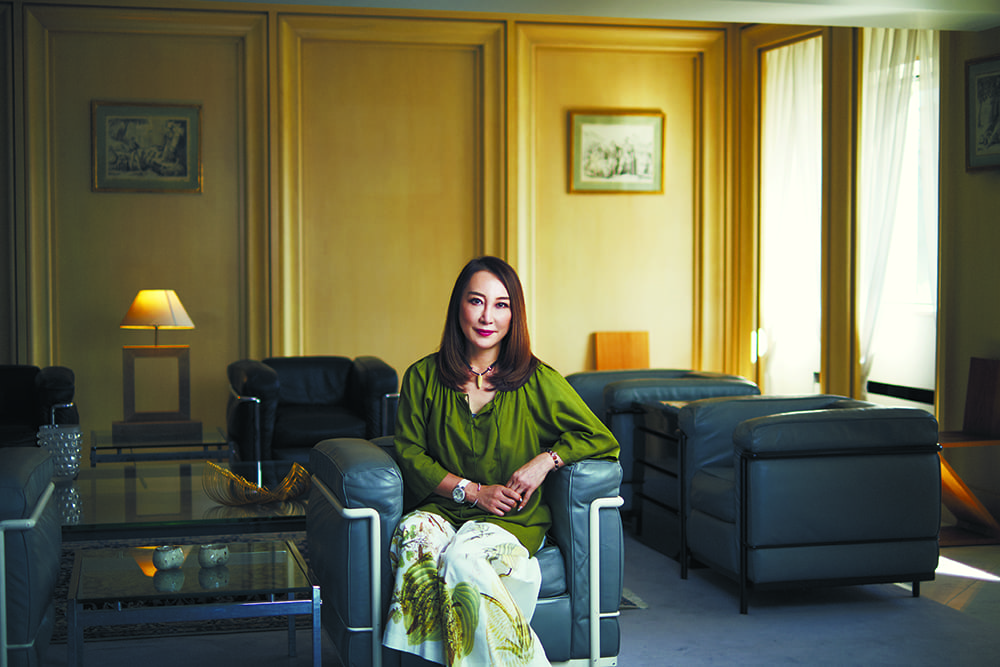 Today, industry is being called on to implement sustainable production practices, and the fashion industry in particular has been under pressure to make fundamental reforms. In 2019 the United Nations Conference on Trade and Development (UNCTAD) sent a shock wave around the globe when it declared the fashion industry to be the world's second-biggest polluter, after the petroleum industry. In fact, the manufacture and distribution of clothing produces more carbon emissions than the airline and shipping industries combined.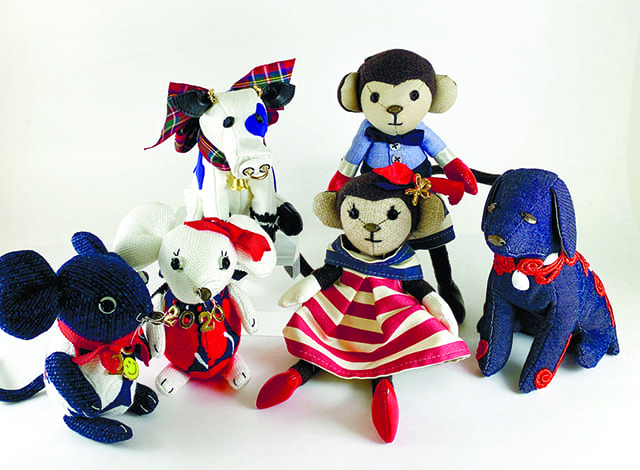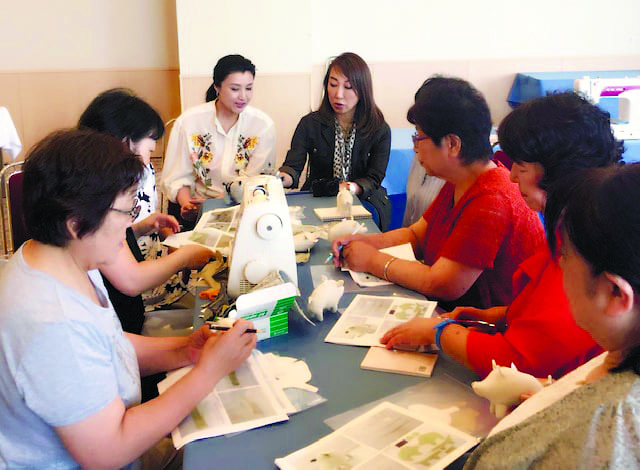 One problem cited is that each year about 92 million tons of clothing and fabric is disposed of worldwide — including a million tons in Japan alone, according to a 2017 report by Global Fashion Agenda. For the past decade, the fashion world's dominant business model has been "fast fashion," in which large amounts of clothing are produced at low cost and consumers are encouraged to purchase and dispose of clothing frequently. Fast fashion has become the norm. Many experts, including those in the United Nations, believe this trend is hurting the environment and are calling for a change in approach.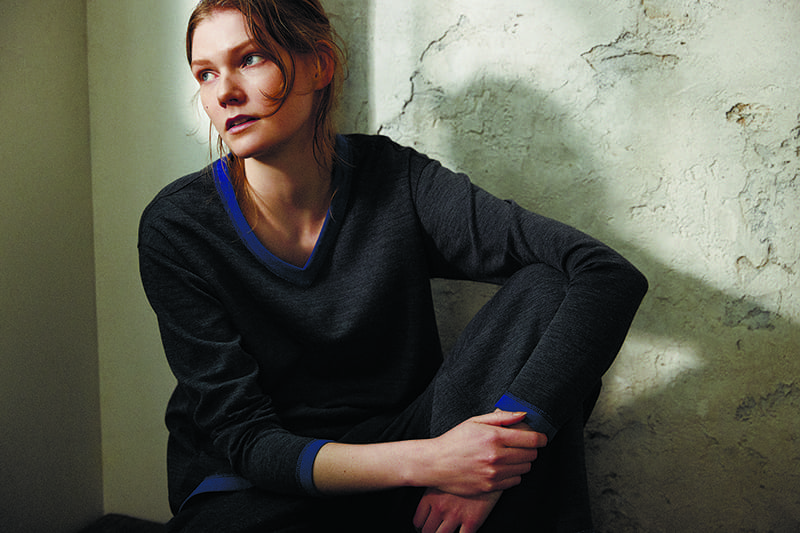 How can businesses develop systems that produce no waste, using environmentally friendly materials? The fashion brand Jun Ashida has been engaging with the issues now facing the industry since before these problems were brought to light. We spoke with Tae Ashida, a designer for Jun Ashida.
"From the time the brand was founded by my father, Jun Ashida, in 1963, its creative philosophy has been to make each garment with care and without waste," she said. "As a company we work hard to keep our stock to a minimum by matching production output as closely as possible with clients' needs. I think what's most important for sustainability in fashion is that people love each item of clothing they own and use it for a long time. Even in designing clothing patterns, we've tried to ensure that as little fabric as possible is disposed of. But still, it's a fact that in the fashion world many aspects of the production-to-distribution process are not sustainable. No matter how beautiful your design is or how much attention to detail and quality you put into your craftsmanship, on the other side of the equation it's going to be unacceptable, going forward, to make only products that negatively impact the environment. There's a long road ahead until the switch to an environmentally friendly production model is complete, but we're working to get there through a process of trial and error."
Thus, in 2020 Tae Ashida launched the brand Ecoistes by Jun Ashida with the theme "Aspiring to eco-friendliness of superior quality." This relaxationwear series, which aims for sustainability and comfort, uses only fabrics that have received Italy's environmental certification.
"In 2019 I visited the international fabric and textile trade fair Pitti Filati in Florence, Italy," she said. "When I was there, I discovered recycled cashmere material of very high quality, and my perspective on environmentally friendly clothing creation changed completely. Today in Europe, awareness of environmental concerns is becoming so strong that you can't even do business unless you have a sustainable outlook. On that occasion I came across an Italian company that produces high-quality recycled fiber. When I went to visit their factory, I was amazed by the thoroughgoing approach they take in order to minimize any harmful impacts on the environment. They maintain this approach while continuing to produce superior-quality fabric and supply it to high-end brands. Even though I was still learning about environmental matters, I felt certain that if I worked with a company like this I could create a brand that aimed for sustainability and quality simultaneously. The result was that I started Ecoistes.
"Another fabric maker even encourages clients to return all fabric samples to them at the end of the season, since they collect and recycle the samples. They've also created a system in which used fabric is sorted by color in order to produce colored thread when recycling, in an effort to reduce the large volume of wastewater that results from the dyeing process. I plan to continue working with products made by companies engaged in efforts like these."
Tae Ashida is ambitiously developing her new brand — but actually, for nearly a decade she has been carrying out a project in which fabric left over from the production process is used to make small accessories. Working with her on the project are women living in the town of Minami-sanriku in Miyagi Prefecture, which suffered damage from the 2011 Tohoku earthquake and tsunami. The development of charms with cute animal motifs, called Mina-tan Charms, began in 2013 as part of the Tohoku recovery support effort. Though it started in the context of support for disaster-stricken areas, the project received positive feedback for its waste-minimizing use of fabric remnants and became the focus of attention from the standpoint of sustainability as well.
"Just after the earthquake we were engaged in charity and assistance work, but about two years later the situation in the disaster-stricken areas had changed," she said. "At that point, instead of the financial support, housing and daily necessities that were needed at first, more and more people were seeking work and purpose in their lives. I was having trouble thinking of a more continuous form of support that would help meet their needs, when all at once I had the idea of recruiting people to make products from our company's leftover fabric. So I went to Minamisanriku along with technical experts who work with our brand, and we held a workshop. Even people who initially struggled with the skills are now professional-level craftspeople, thanks to our experts' patient and frequent communication with them."
The number of Mina-tan Charm fans is increasing steadily, and a new series is released each year. It seems that actively participating in a designer-brand product creation business has given people in Minami-sanriku a strong sense of motivation and purpose. All earnings from sales, after deducting production costs, are paid as wages to participating makers. Unlike charitable organizations engaged in fundraising and donations, this project creates employment for residents as craftspeople who help support a business.
Ashida said, "In 2016, there was a major earthquake in Kumamoto Prefecture, and thinking about people in a similar situation spurred the people in Minamisanriku to tell us for the first time about their feelings at the time of the Tohoku disaster. One person said: 'After the disaster I was overcome by a feeling of emptiness. Things were really hard for a number of years. But now that I'm working on this project and crafting products, I'm able to become absorbed in the work.' Hearing this, I also felt as if a long-cherished hope had been fulfilled."
Perhaps a project that allows people to grow as individuals and hold on to a sense of purpose can be called true sustainability. Tae Ashida says her own perspective and ways of thinking have also changed recently as a result of the pandemic.
"With the coronavirus situation, I've been walking in my neighborhood more often, and I started taking photos of flowers I see along the way — so I've been attentive to seasonal changes in flowers, and I've become keenly aware of the importance of the nature around me," she said. "At the same time, my consciousness with respect to clothing creation has changed fundamentally. How can we make clothing in an environmentally friendly way while also enjoying fashion and style? I'm going to keep searching for these approaches and answers."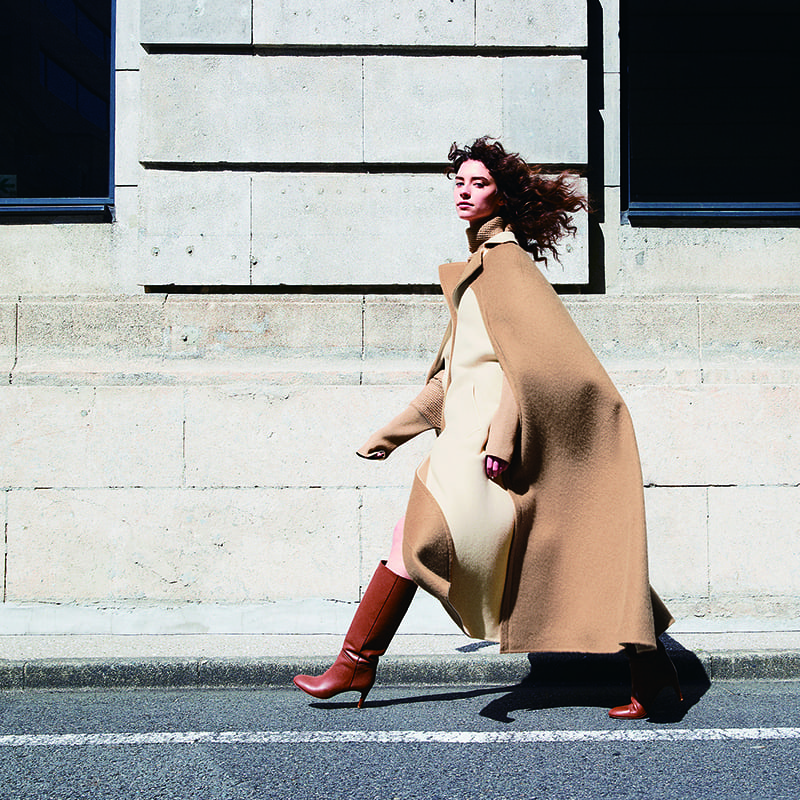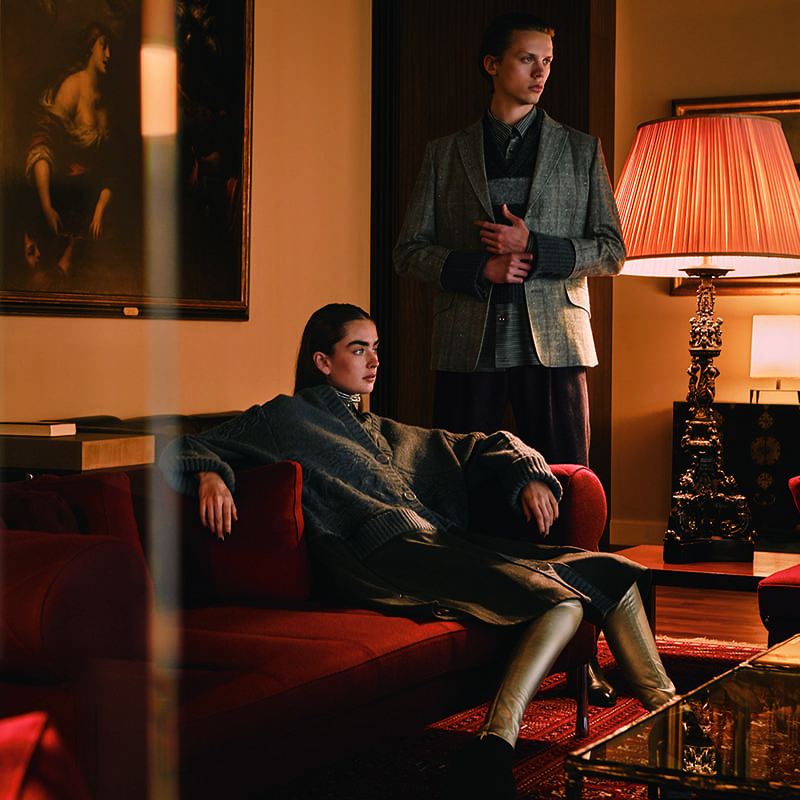 ---
デザイナー芦田多恵が語る、サスティナブルなものづくり。
2019年、ファッション産業は石油産業に次ぐ世界第2位の環境汚染産業と、国連貿易開発会議が発表し衝撃が走った。洋服の製造や流通過程で排出される炭素排出量は航空業界と海運業界を足したものより多い。衣服や生地の廃棄量は、世界で9200万トンにもなり、業界のビジネスモデルは、低価格で大量に服を生産・廃棄を繰り返す「ファストファッション」が主流だ。
その問題にブランド設立から取り組んできたメゾンのひとつがjun ashidaである。デザイナー芦田多恵は「一貫して、無駄を出さずにという精神で服作りをしてきました。最もサスティナブルなのは、ひとつの服を、愛着持って、長く着ること」と語る。
また芦田多恵は8年前から製造過程で生じた残り布を使って、東日本大震災で被害にあった宮城県南三陸町の女性たちと、小物を制作するプロジェクトを手がけている。当初、被災地支援で始まったが、生地を余すことなく使うことで評判を呼び、サスティナブルの観点からも注目されるようになった。
Return to Sustainable Japan Magazine Vol. 3 article list page