September 27, 2021
In a grove, Hiroshi Sugimoto creates a place out of time
PEOPLE
By YOSHIO SUZUKI, TRANSLATOR: EDAN CORKILL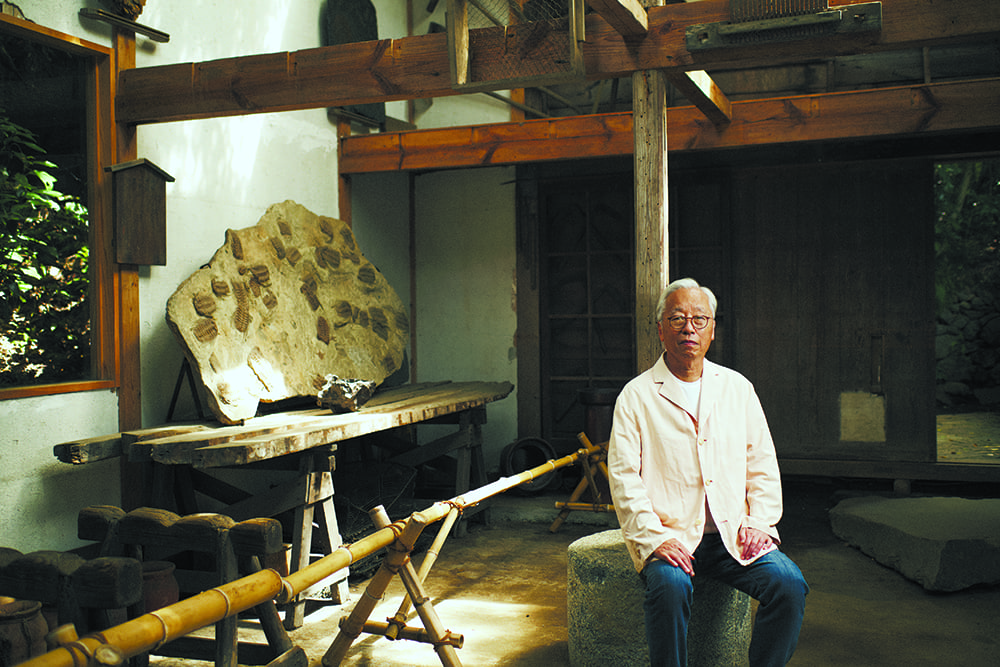 HIROSHI SUGIMOTO
Hiroshi Sugimoto was born in Tokyo in 1948. After graduating from Rikkyo University, he moved to the United States, where he graduated from the Art Center College of Design in Los Angeles before starting to work as an artist in New York City in 1974. As a contemporary artist, he has held solo exhibitions at museums around the world. In 2009, he launched his architectural design office, the New Material Research Laboratory, in Tokyo. In the same year, he received the 21st Praemium Imperiale. In 2010 he received the Medal with Purple Ribbon. In 2009, he established the Odawara Art Foundation.
Hear the name Enoura Observatory and you probably imagine a facility for astronomy. But in truth this place in the Kanagawa Prefecture city of Odawara is a little different.
Just over a decade ago, the land where it now stands was a mikan citrus grove overlooking the Pacific, not unlike many others in the area.
Since then, several buildings and a noh stage have been constructed, a garden has been established and it has been reborn as a reservation-only destination for the appreciation of art and architecture.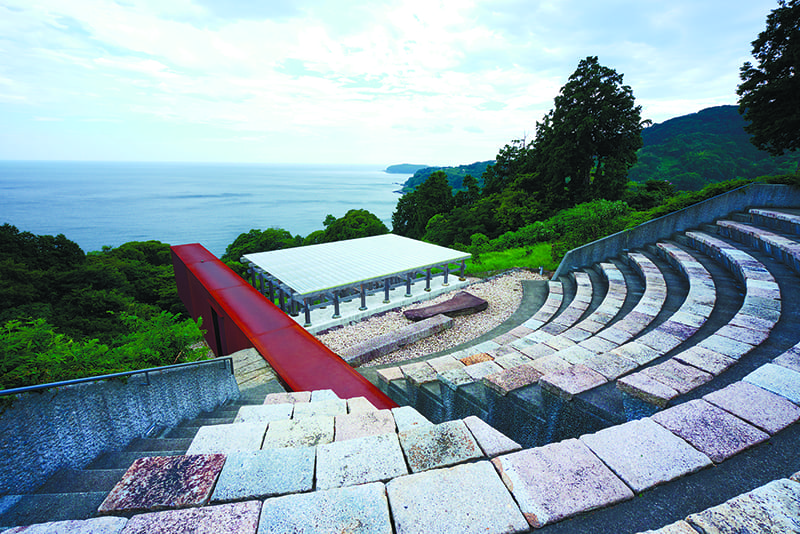 Enoura Observatory was designed by contemporary artist Hiroshi Sugimoto. He named it "observatory" because in various ways it lets visitors observe and experience the winter and summer solstices and spring and autumn equinoxes as humans have for millennia.
Once a year, for example, on the winter solstice the sun's rays will shine straight into a specially designed 70-meter-long tunnel. The winter solstice has long been recognized in various religions and cultures throughout the world as a day symbolizing death and rebirth.
Every day, the sun rises and sets. The Earth moves around the sun little by little and returns to its original place in the course of one year. Seasons change. Through observation, human beings come to realize that they too are a part of nature, and thereby their consciousness grows and they are awakened to the daily or annual tasks that they should perform.
This practice has long stood humans in good stead when hunting or farming.
There was one other question that inspired Sugimoto's design for Enoura Observatory: "Sooner or later, civilization will come to an end. When it does, what beauty will this place retain as it transforms into an archaeological site?"
At the point of creation, Sugimoto looked ahead to the building's ruin. What other architect would do that?
Sugimoto's approach to architecture clearly differs from others'. Buildings are usually at their most beautiful upon completion, before gradually aging and deteriorating. But he wanted to make something whose presence would be enhanced over time.
Sugimoto, who works in this way on his own architectural projects and occasionally directs traditional Japanese performing arts such as ningyō jōruri puppet theater and noh, made his debut as an artist in the late 1970s working in photography. He went on to leave his mark in art history as one of the artists who made photography a form of art.
One of his masterpieces is his "Seascapes" series, which he shot at locations around the world and which consist of photographs divided in half by the horizon, with the sky in the upper half and the sea in the lower half.
Sugimoto says the catalyst for the work was the question, "How might it be possible for us today to gaze on the same scenery that ancient people once saw?" In a way, the task he set for himself was to capture eternity in a single image.
"Usually we think about things based on time frames that are familiar in our own lifetimes, so generally in 10- or 20-year blocks," he said. "But it is important to think about other time scales, some being much, much longer. From the point of view of our planet, it is only a moment between the appearance of human beings and the present. Or, considering the cycle of the ice ages since the appearance of human beings, disease spread when it was hot, and when it became cool people thrived. When we think about sustainability, we should be incorporating these long time scales and perspectives."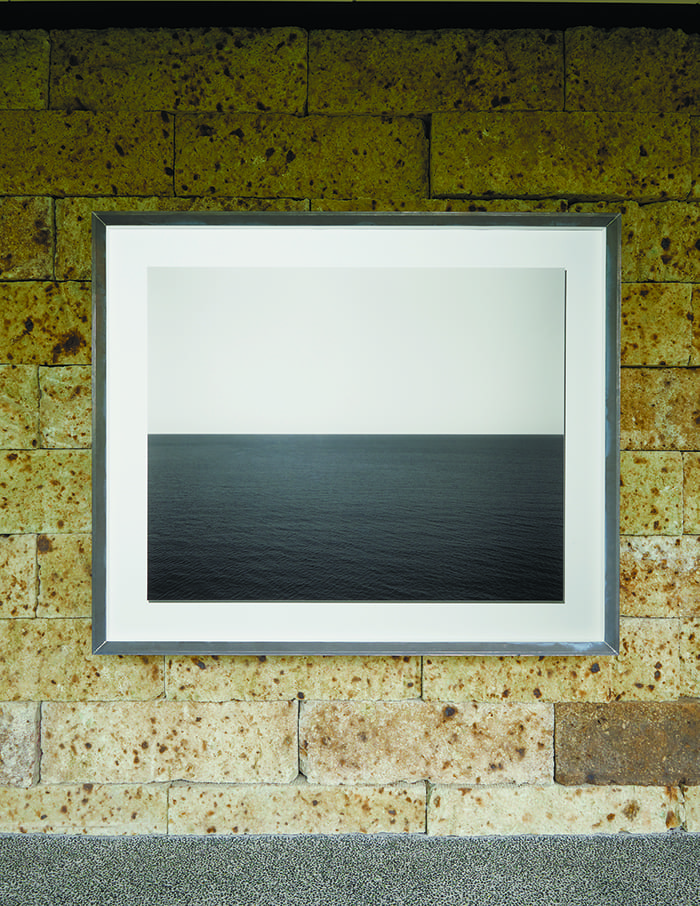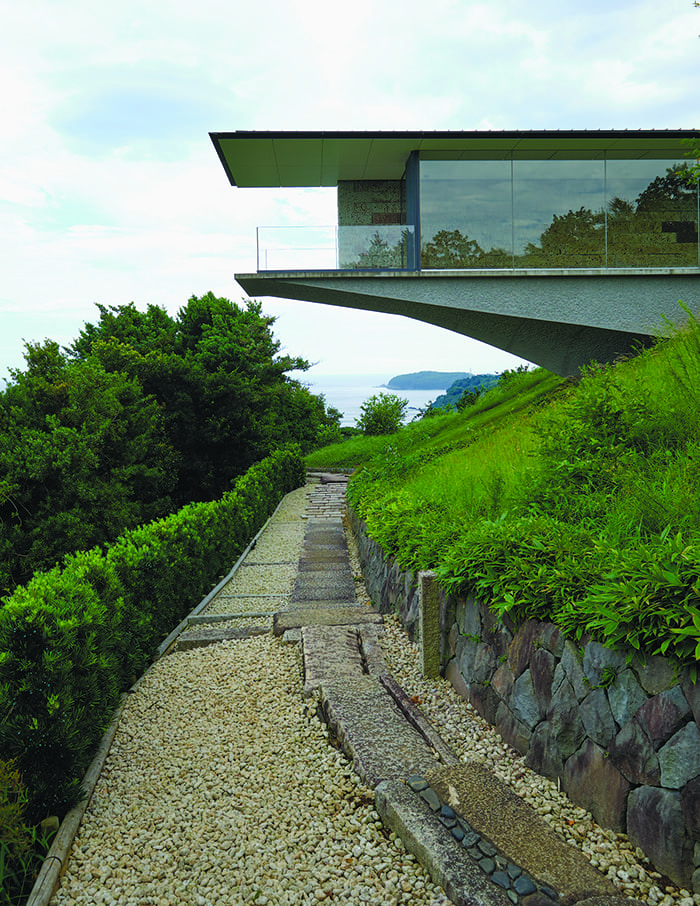 It is usually difficult for a person to comprehend periods of time that far exceed their own life, like hundreds of years, or thousands, or more. However, when Sugimoto captures them in art or architecture, he makes us feel we have something in common with ancient people, and he gives us a sense of mankind's eternal toil following the rhythm of the celestial bodies. This is one of the fundamental joys in his work.
So how did Sugimoto start this journey of changing the scale of time?
"When I was a boy, I was given a telescope, so I used to look at the stars at night, and the planets. Back in the late 1950s you could see stars in Tokyo. Also, there was a time when I was absorbed in model railroads. I made dioramas with model trains, and that was like my way of understanding the real world. In contrast, when dealing with reality I would often feel I was suffering visual hallucinations."
By immersing himself in dioramas and comparing them with the real world, Sugimoto was able to grasp his place, and the kind of environment he was in. The Enoura Observatory is perhaps a new embodiment of that process.
Sugimoto named this hilly area on Sagami Bay, including the Enoura Observatory, Kankitsu-zan (Mount Citrus) and in 2011 he established the agricultural corporation Shokubutsu to Ningen (Arts and Agriculture) to maintain the surrounding lands. With declining population meaning many properties lacked successors to care for them, abandoned land was becoming widespread. This in an area that the German architect and town planner Bruno Taut had once visited and dubbed the "Oriental Riviera." Sugimoto could not bear the thought of letting such a location go to waste.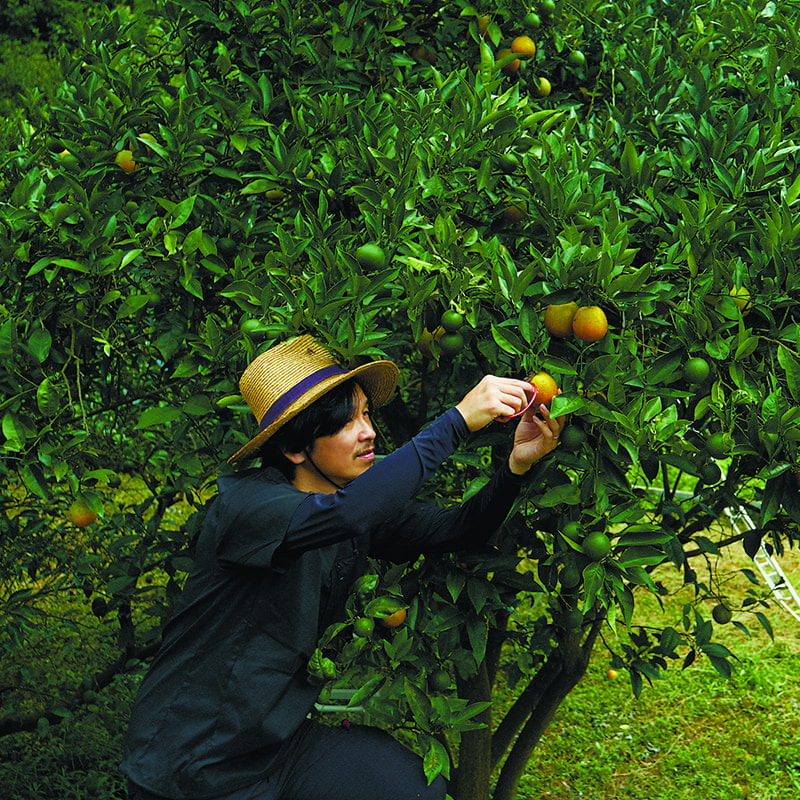 Here too, his free sense of time has been useful. Shokubutsu to Ningen has the mission to reaffirm the relationship between agriculture and human culture from the birth of the human race till the present day, and to maintain a sustainable coexistence between them in the future. Over the last 20 to 30 years, the land has been abandoned, and mikans have grown and fallen. The volunteers who took care of the trees have aged.
And so it became necessary to establish the agricultural corporation. Its activities include pesticide-free cultivation of some 20 varieties of citrus fruit, holding experiential events featuring encounters with nature and agriculture, research into agricultural land utilization and land maintenance, development of human resources, and agricultural education projects. There is also a plan to open a cafe on the Kankitsu-zan site that will offer drinks and food using pesticide-free citrus fruits. It will be used as a place for experimentation to address food wastage.
Also, if you experienced the food shortages at the end of the war in 1945, or if you are even just conscious of how natural disasters can result in crop failures or supply chain problems, then it is natural that you might worry you will need to make your own food at some point. Sugimoto sees these projects as a way to prepare for such a time.
Knowing the season from the position of the sun, looking out to the sea in the distance, seeing the various crops growing at your feet. Enter this place and you are sure to feel that you are alive within, and together with, nature.
---
杉本博司の、人類の原点に立ち返るアートサイトへ。
神奈川県小田原市。相模湾を望む丘に建つ〈江之浦測候所〉は、現代美術作家で建築家の杉本博司による設計である。もともとはみかん畑だった土地に、古代の天体観測装置のように機能する建築物や能舞台、茶室、ギャラリーなどを配している。
杉本の生み出す美術作品も建築も悠久の時を思考することで成り立っている。画面上半分が空、下半分が海という同じ構図で世界中の海を捉えた「海景」は、古代の人々と現代の我々が同じものを見ることが可能か、という自問自答が元になっている。
〈江之浦測候所〉を含む山を杉本は「柑橘山」と名付け、隣地に農業法人「植物と人間」も設立。耕作放棄された農地を活性化させ、農薬不使用の農作物を作り、農業の今後に対して様々な取り組みが行われている。測候所では太陽の位置が暦や季節を示し、地面には作物が成る。人間はその天と地の間で生かされている。人間は自然と共にあることを再確認し、体感する。ここではそのように持続可能な世界を考えることができる。
Return to Sustainable Japan Magazine Vol. 4 article list page