September 27, 2021
Contemporary works show visions of environmental future
ENVIRONMENTAL ART
By CHIE SUMIYOSHI, TRANSLATOR: EDAN CORKILL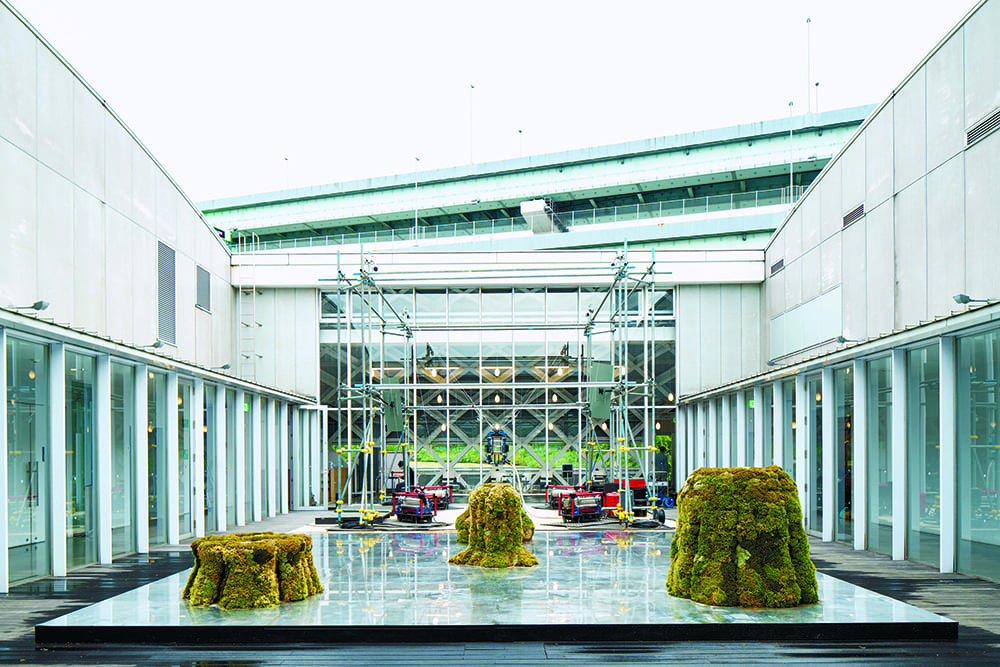 In recent years, the contemporary art scene has become increasingly market-oriented, and some artists now even deliberately make works with art fairs or auctions in mind. And yet, at the same time, others have set themselves apart from the commercialism of the art "bubble" and pursue their lifework or some kind of artistic social experimentation with an eye to the future well-being of humankind. Here we introduce three artists and artist groups who are putting technology and fieldwork to use to confront the pressing environmental issues of the day.
This spring, the "Art for SDGs: Kita-kyushu Art Festival," directed by former Mori Art Museum Director Fumio Nanjo, was held under the theme of sustainability. One of the more prominent works on show was "Bio Sculpture," by the Keio University Shonan Fujisawa Campus' Hiroya Tanaka Laboratory in collaboration with Metacity (Ryuta Aoki). The work is a device for re-creating forest soil components using a 3D printer and natural materials such as akadama (red ball) soil and rice husks, and then transplanting those to urban or barren locations. The soil is eventually activated by seeds and microorganisms, and the group tries to visualize its potential in these new environments.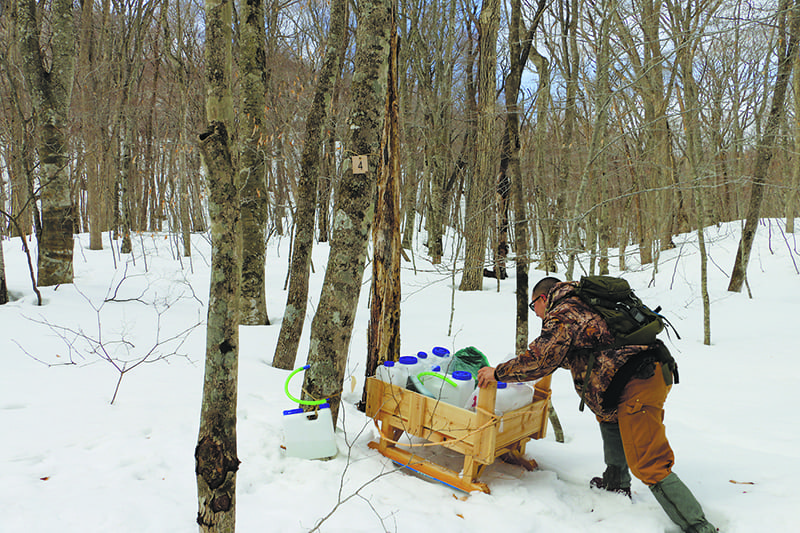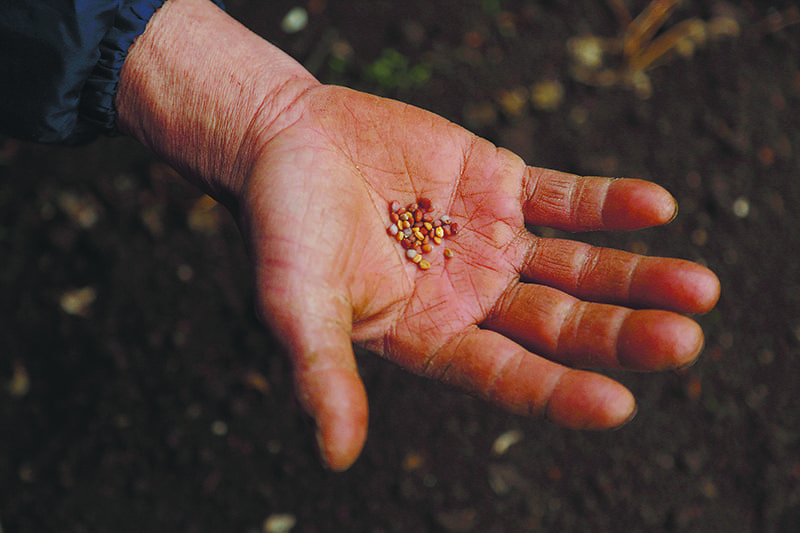 Metacity is a research team that explores the form of a "possible city" through thought experiments and prototyping. At this summer's "Jack into the Noosphere" exhibition curated by Meta-city representative Ryuta Aoki and held at a Japanese garden in the Chiba Prefecture city of Makuhari, artists, researchers, science fiction writers and architects produced works confronting nature, technology, society and the environment that surrounds us. Their efforts to examine a civilization that has reached a crossroads and explore possibilities for a new paradigm encompassed urgency and earnestness, and were brilliantly stimulating.
Photographer Yuna Yagi focuses on the activities of Masatoshi Iwasaki, who for more than 30 years has been engaged in organic farming and seed production in the Nagasaki Prefecture city of Unzen with the aim of preserving the seed lines of native and domesticated species of vegetables. Through her work, Yagi tries to shine some light on the problem of seed diversity, which is becoming more acute due to climate change and commercialization. At "Kyotographie International Photography Festival 2021," which is now on, this work is exhibited at Ryosokuin in the Kenninji temple, which is normally closed to the public.
Shuji Yamamoto has been doing fieldwork in various places such as the Aomori Prefecture city of Towada, making the most of his insights as a skilled gardener. His many nature-related activities, including forest ecology for the sustainability of forests, sake brewing from the point of cultivating the rice, and making maple syrup while conducting observations of the renewal of painted maples, are all "efforts to experience and see the relationship between nature and humans at different angles and distances," he commented.
The eye-opening perspectives found in these artists' works might just serve to awaken people's consciousness and encourage them to work toward a sustainable society. Sometimes art can provide a clear vision for an unclear future.
---
「目からウロコ」の発想で環境に向き合う作家たち。
現代美術の市場偏重主義が進み、マーケットを意識した作品制作に走る作家が現れる一方、独自のライフワークの探求や人類の未来を見据えた社会実験に取り組むアーティストもいる。
METACITY(青木竜太)は、森から採取した土壌成分を3Dプリンターで再生し、森に宿る生態系を可視化する社会彫刻で注目されるリサーチチーム。袋小路に陥った文明社会を検証し、新たな変革の可能性を探る活動には、緊急性を帯びた切実な思いがある。写真家・八木夕菜は長崎県雲仙市で在来種・固定種の野菜の種を守る有機農家に着目。気候変動や市場原理に翻弄される種子の問題に一石を投じる。山本修路は熟練の庭師の見識を生かし、林業の持続可能化への森林生態学的考察など、自然と人間の関わりを角度や距離を変えて観測し続ける。
テクノロジーやフィールドワークを生かし環境問題に向き合う彼らの自発的な活動には、未来への明快なビジョンと、持続可能な社会への実践を喚起する「目ウロコ的」視点があった。
Return to Sustainable Japan Magazine Vol. 4 article list page