March 25, 2022
Edo Period lessons on a truly circular economy
KIMONO
By ARINA TSUKADA, TRANSLATOR:EDAN CORKILL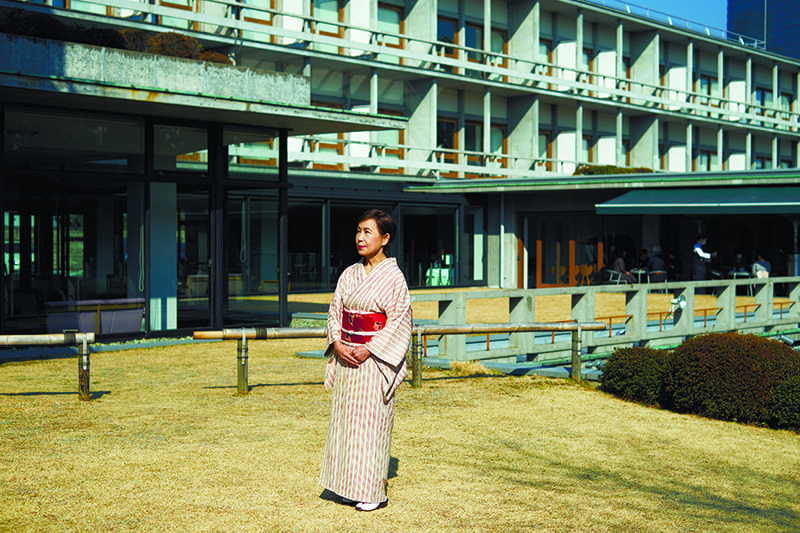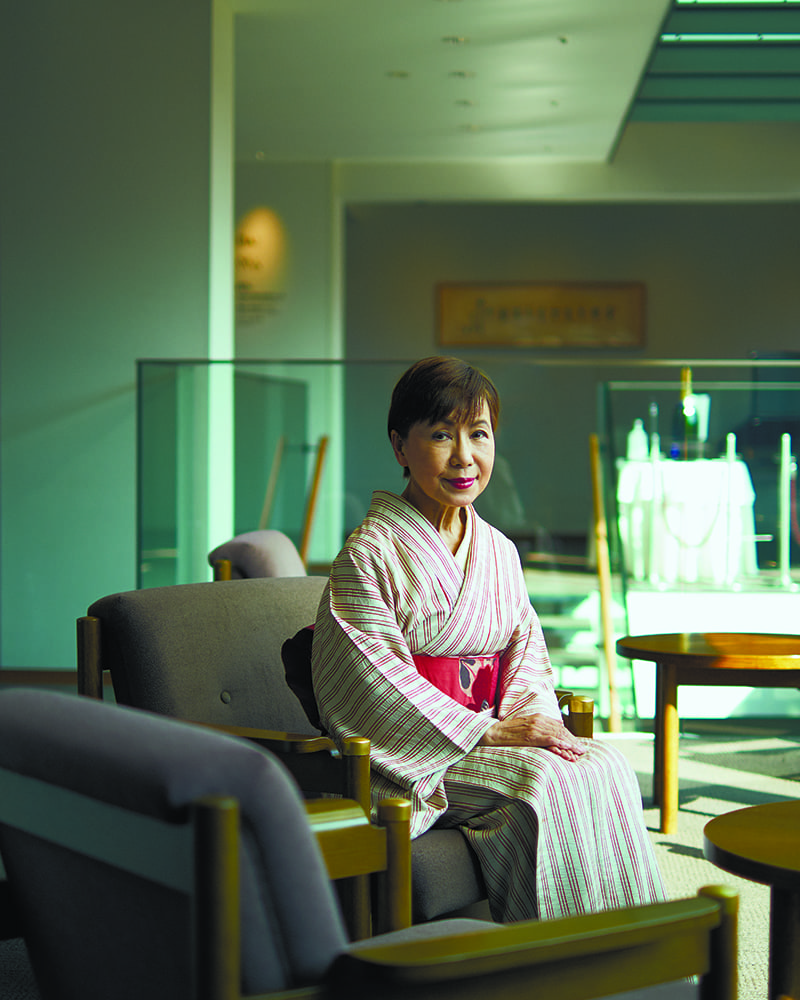 The Japanese society of 150 years ago generated almost no household waste. Tools and clothes that we now discard were repaired and reused over and over, sometimes being reshaped or repurposed along the way. It was all part of a belief that it is a shame to throw away things that can still be used — a belief expressed by the term "mottainai."
The Kenyan environmental activist and Nobel Peace Prize laureate Wangari Maathai has spoken of being impressed by the term when she learned about it during a visit to Japan in 2005 for an event related to the Kyoto Protocol. Maathai thought the word included not only the viewpoint of recycling and reuse but also of respect for nature and things, and he believed "mottainai" should be made a universal term.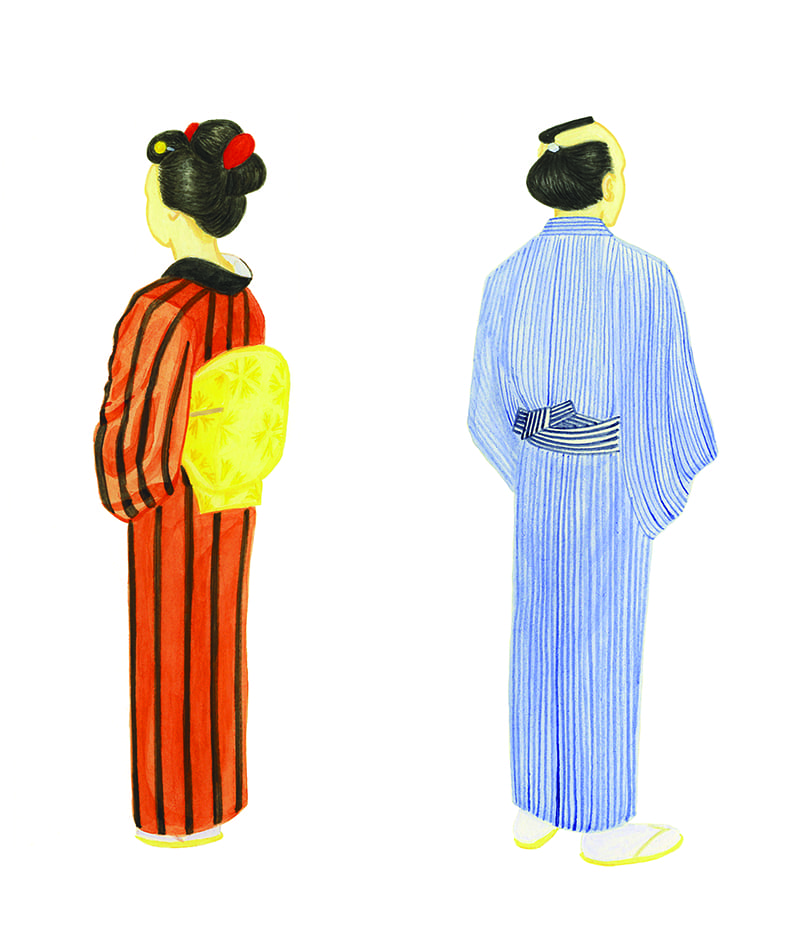 So how did this unique word take root in Japan? To find out, we talked to Yuko Tanaka, a researcher on the culture and lifestyles of the Edo Period (the 17th to late 19th centuries). The interview was at the International House of Japan in Tokyo's Roppongi area, which was built in 1955 to facilitate cultural exchange with a donation from the Rockefeller Foundation and is located on land where a feudal lord's mansion stood until the 19th century. Its very rare architecture was jointly created by three leading architects: Kunio Maekawa, Junzo Sakakura and Junzo Yoshimura. The building was almost demolished around 2004 due to deterioration and financial difficulties, but after intervention by various stakeholders was renovated and remains lovingly used. You could say the building itself provides a snapshot of Japan's mottainai spirit.
"Before industrialization, it was natural that everything in our daily lives would be used and reused. That's because the resources available were limited, and because people thought about how to achieve a balance between resources and production within the natural cycle of a year," Tanaka explained.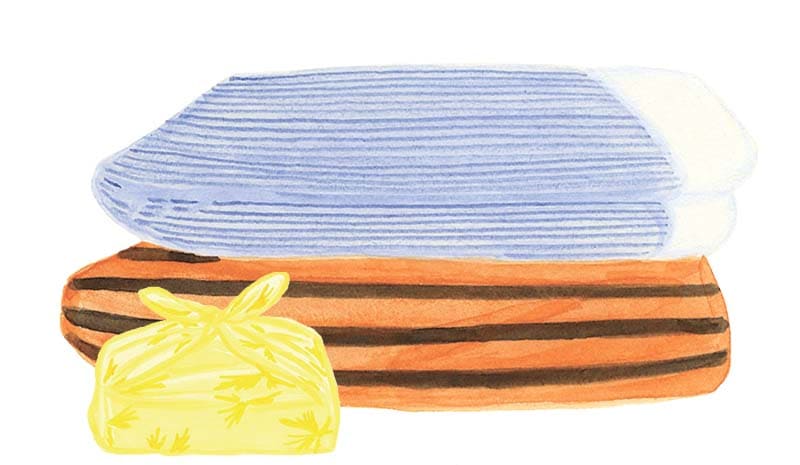 Using kimono as an example, Tanaka outlined the recycling customs of the Edo Period. "When you wear a kimono, the most important thing is to take care of it. For example, the kimono I am wearing today was my mother's, and the parts of the fabric that had become old I have re-dyed with new stripes. The obi is more than 70 years old, and so I believe that there are no longer any specialists with the skills to repair the fraying. But back a long time ago, when people used to wear kimono on a daily basis, they were capable of unstitching the pieces of fabric, washing them separately and then restitching them at home. Eventually, kimonos that couldn't be used anymore were either repurposed as secondhand clothes or remade into children's kimonos, futon covers or furoshiki cloths for carrying things. And in the very end, the final ragged cloth was burned in a kamado stove to ash. And then there was a specialist 'ash shop' where you could take the ash, which could be used in dyeing or fertilizer."
Before World War II, Tanaka explained, there were many specialized repair shops and recyclers like the ash shops. "For tools such as pots, clogs and pipes, there were craftsmen who specialized in repairing broken parts, in addition to the craftsmen who actually made them. And paper was handmade using plant fiber. There were even craftsman who broke down old paper and reused the fibers. So instead of just repeating the flow of resources from production to consumption, as we do today, there was a circular system that turned waste products into something usable."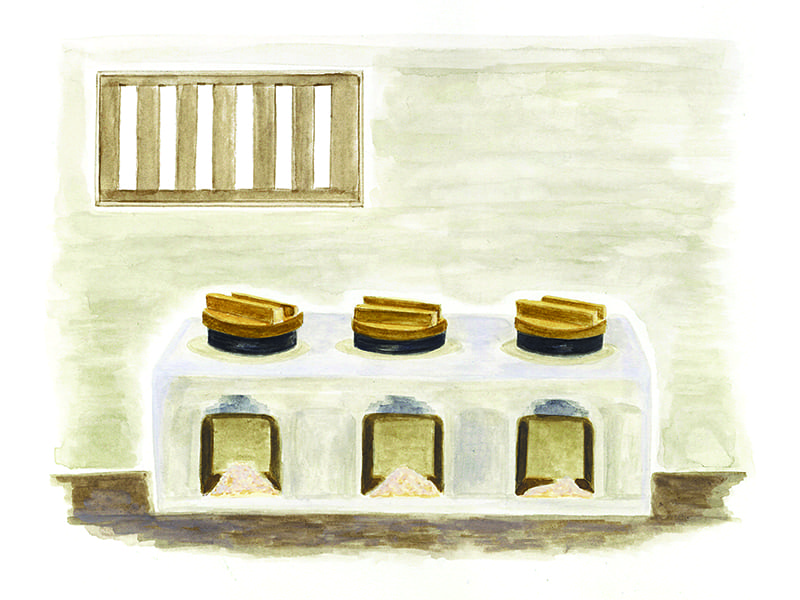 So is it possible to restore the circular economy that existed during the Edo Period in contemporary society? Tanaka believes it would require strong will from all of us.
"Now that we depend so much on imports, there is a limit to how much we can address sustainability issues on a country or regional basis. In the past, we relied solely on the resources available in a particular region, but since the time of colonization, when people began seizing resources from other nations, mankind has deviated from the cycles of production that had supported them for hundreds of years. We have continued to seek more and more energy and resources. Nowadays it is easy to become dispirited or worried that these changes are irreversible. But still, there are things we can do as consumers, like not buy so many things and instead use each and every one of our tools more thoroughly. It is important to demonstrate the intention to continue using something. I think, as well, these days we can repurpose old kimono fabric into contemporary dresses without being overly hamstrung by tradition. This is the kind of wisdom that will lay the foundation for the society of the future."
---
江戸の暮らしに学ぶサーキュラーエコノミー
江戸時代までの日本社会において、生活ゴミはほとんど出なかったという。いまなら廃棄されてしまう生活道具や衣服も、当時は何度も補修して使い続け、ときには形を変えてリユースを繰り返していた。
日本でこうした文化が定着した背景を知るべく、江戸文化研究者の田中優子に話を聞いた。田中は着物を例に、江戸時代のリサイクルシステムを説明する。「使えなくなった着物は、古着に出すこともあれば、子供の着物や布団カバー、モノを持ち運ぶ時に用いる風呂敷などにつくり直して使っていました。最終的にぼろぼろになった布は、かまどで燃やして灰にします」。
灰は染め物の原料や肥料などに転用できるため、「灰屋」という専門のリサイクル業者がいたと田中は語る。「ほかにも鍋や下駄、キセルなどの道具には、それぞれ作り手の職人以外に、壊れた部分を修理する専門の職人がいました。現代のような生産と消費を繰り返すだけのサイクルではなく、ゴミを利用可能なものへと再構築する循環のシステムが成立していたのです」。
Return to Sustainable Japan Magazine Vol. 10 article list page