October 28, 2022
Cooking shaped by Niigata mountains, history
Destination Restaurants 2022
By TAEKO TERAO, TRANSLATOR:WINIFRED BIRD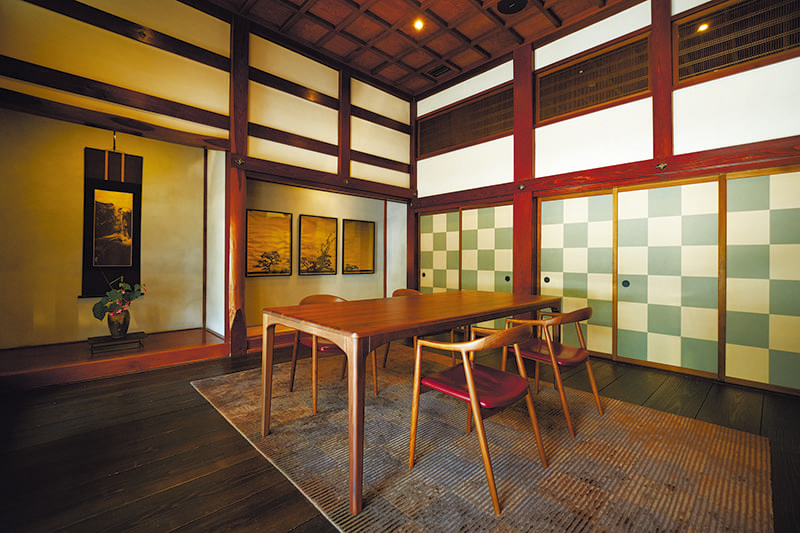 The Osawa district of Minami-uonuma in Niigata Prefecture has long been known for its outstanding rice. The area is to rice farming what the Burgundy estate Domaine de la Romanee-Conti is to wine. The hot spring resort Satoyama Jujo overlooks Osawa's rice paddies. Occupying a 150-year-old dwelling made entirely of lacquered zelkova wood, the reception hall sits beside the resort's own paddies, and beginning each October, guests are served the new crop of local rice, including some planted and harvested by resort staff.
"Our main dish is white rice steamed in clay pots," chef Keiko Kuwakino said proudly. The water used to wash and cook the rice is Osawa spring water. It is a dish that distills the bounty of this area, where people live in harmony with the mountain forests surrounding them. At dinner, guests are served a taste of the rice the moment it is removed from the heat, still al dente. It is then allowed to sit with the lid on, softening, developing sweetness and forming a fragrant crust on the bottom. In this way the flavor and texture of the rice change over the course of the meal.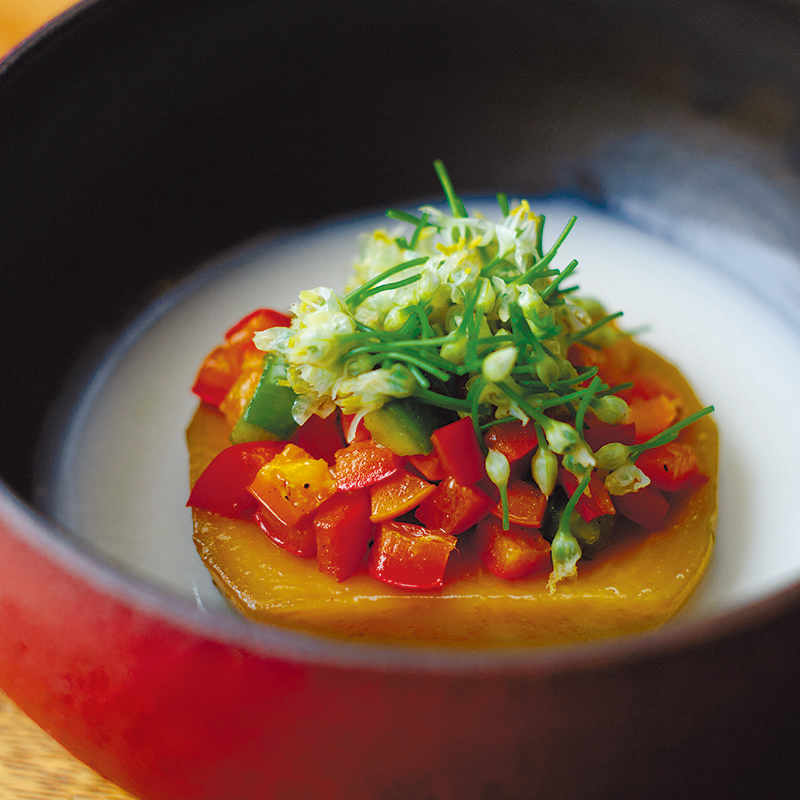 In between, heritage vegetables and other local ingredients shine. At one meal, fried kajika river frogs were served as an appetizer, skewered on refreshingly fragrant spicebush branches picked in the woods by Kuwakino. It is just one example of the flavors contributed by berries, flowers, nuts and herbs the chef picks in the woods and farm fields. The charcoal-grilled ayu (sweetfish) was served alongside house-made soba noodles with a sauce of pounded ayu bones and liver reminiscent of Italian pasta. The "Nakajima kinchaku eggplant with bell pepper and leek flowers" featured a firm-fleshed traditional eggplant variety that holds its shape when cooked, served in a savory sesame-vegetable broth and garnished with chopped peppers and leek flowers. This was followed by nodoguro (blackthroat seaperch) from Sado Island grilled over charcoal, pork steaks from a pig breed called kiramugi ton, clay-pot steamed rice, and dessert. Not once did the meal use the broth of konbu and bonito flakes so common in contemporary Japanese cooking. Instead, the dishes relied on the richly varied flavors that can be extracted from local vegetables and fish. This, too, is the bounty of the Minamiuonuma area.
Since she began working at Satoyama Jujo eight years ago, Kuwakino said, she has learned much from her mentor, whose regular job is driving a taxi. She has learned when and where to harvest wild mountain vegetables, how to prepare them, and how to observe them from the time they sprout in spring until they wither back into the earth. She has learned to distinguish the male and female varieties of certain plants, and knows it is important to leave the males unpicked for the sake of future harvests. She has learned about wild grapes, chestnuts and other fruits and nuts that can be preserved by drying, salting, submerging in alcohol or smoking. This is wisdom that has been passed down for generations in a region traditionally isolated by deep winter snows. There are hamlets nearby whose entire population starved to death in the winter during the Edo Period. This restaurant poses anew the question of what it means to eat, and what delicious food really is.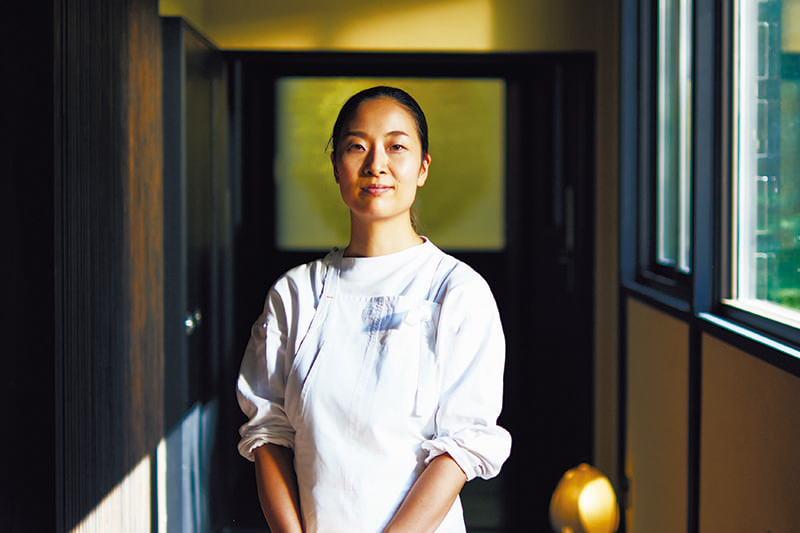 KEIKO KUWAKINO
Born in 1980 in Saitama Prefecture, Kuwakino gained an interest in Ayurveda while working as an esthetician and traveled to Australia to study it. She then spent seven years living in India, Sri Lanka, Nepal and Europe, learning in depth about topics including yoga and vegan diets before returning to Japan. After working at a vegan restaurant in Tokyo, she came to Satoyama Jujo in 2014. In 2018 she became the restaurant's head chef.
---
Sponsored by ANA
DESTINATION
Echigo-Tsumari Art Field
There are some locations that any visit to Niigata Prefecture should include. Among these are the region's art facilities, such as the Museum on Echigo-Tsumari (MonET) in Tokamachi (left) and the Ubusana House (right), a traditional Japanese thatched-roof house that both hosts pottery exhibitions and allows overnight stays. The Echigo-Tsumari Art Triennale 2022 is currently being held in Niigata Prefecture, mainly in the Tokamachi area, and will continue until Nov. 13. The area is surrounded by mountains and rich in nature. There is little public transportation, so we recommend touring the area by car.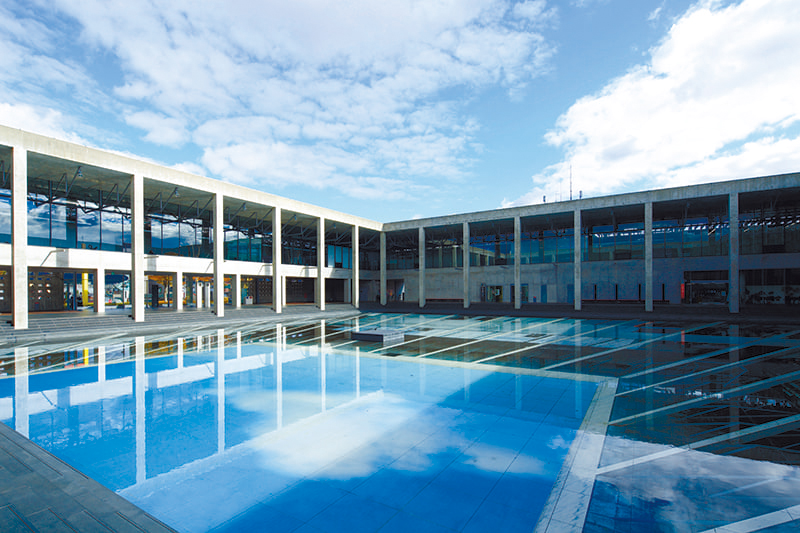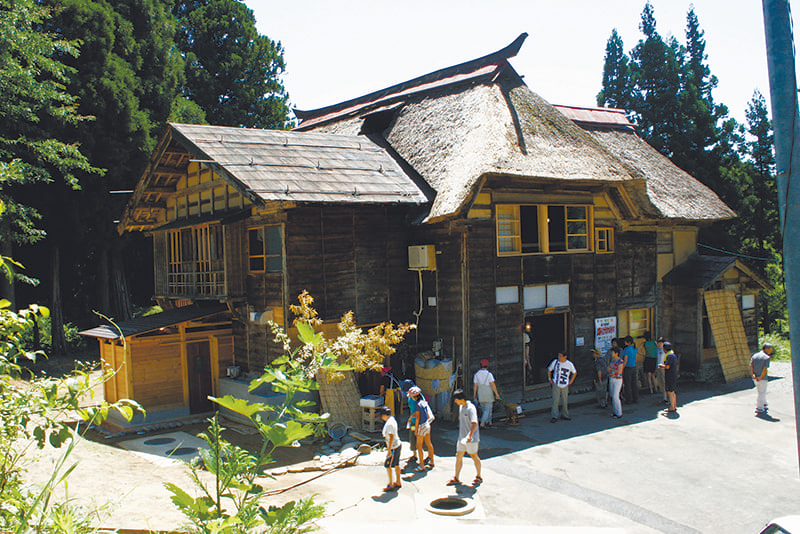 ---
米どころ南魚沼の里山と歴史、厳しい冬に育まれた料理。
古民家を利用した温泉旅館〈里山十帖〉は日本一の米どころ、新潟県南魚沼にある。「うちのメインディッシュは土鍋で炊いた白飯です」とシェフ、桑木野恵子は胸を張る。ディナーでは火を止めた瞬間から蒸らした状態、おこげと時間の経過で味も食感も変わる白飯を提供する。
その前後を伝統野菜を中心に、地元で穫れる食材が彩る。シェフ自ら採る木の実や花、ハーブなどが風味を添える。炭火焼の鮎を手打ちそばと合わせた、イタリアンのパスタのような一品。中島巾着茄子を主役に、野菜による植物性の旨味だけで表現した椀物。佐渡産ノドグロの炭火焼きなどが出て、土鍋ごはん、デザートとなる。そのなかで鰹と昆布の出汁は一切、使われない。地元でとれる野菜や魚からバラエティ豊かな旨味を抽出できるからだ。
桑木野は地元の "師匠"に山菜や木の実の生態、保存法などを教わった。収穫物は乾物、塩漬けなどにして貯蔵し料理に生かす。それはかつて、冬に全村餓死もあった土地に伝わる知恵だ。おいしさとは、食べるとは。考えさせられる一軒である。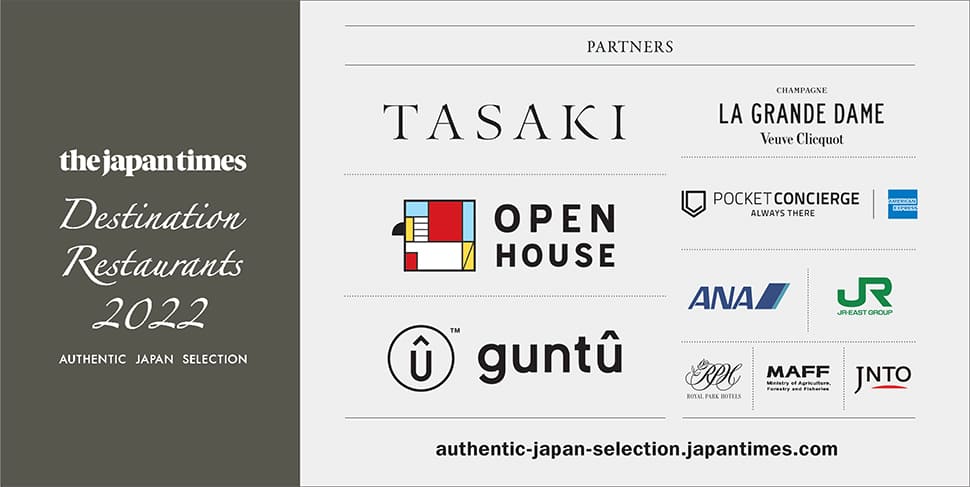 Return to Sustainable Japan Magazine Vol. 17 article list page