December 16, 2022
Jamaica's ambassador values craftsmanship, heart
JAMAICA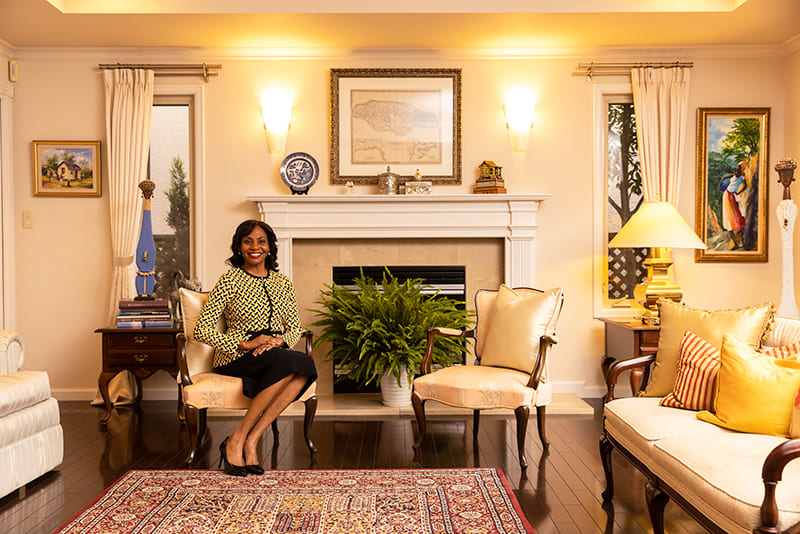 AMBASSADOR SHORNA-KAY RICHARDS
She joined the Jamaican Foreign Service in 1994 after graduating from the University of the West Indies. In 2002, she received a master's degree in international policy from George Washington University. Her overseas postings included assignments in Washington, D.C., at the permanent mission of Jamaica to the Organization of American States and later at the Jamaican Embassy. She has also served at the Jamaican High Commission in Pretoria, South Africa. In addition, she has served as the deputy permanent representative of Jamaica's permanent mission to the United Nations in New York. In 2022, she was appointed to the U.N. secretary-general's Advisory Board on Disarmament Matters. She has served as Jamaican ambassador to Japan since 2020.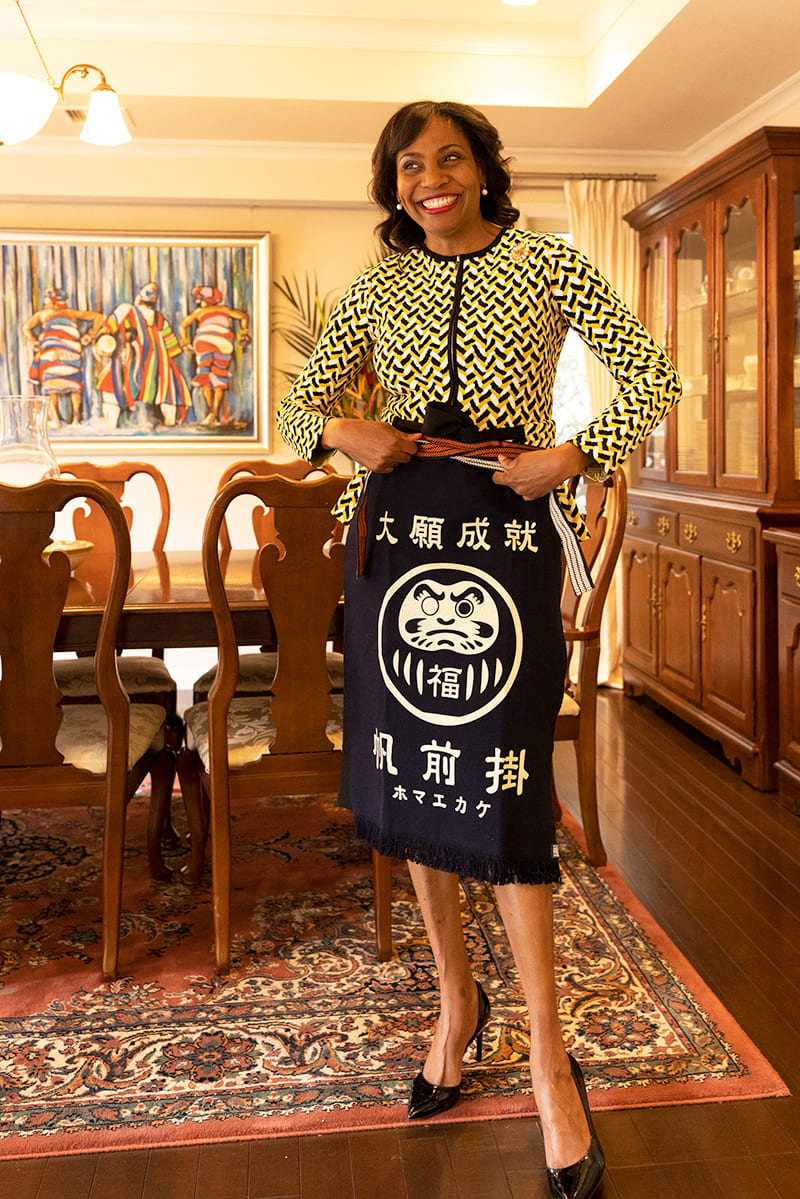 It was late summer 2005, and a young Jamaican diplomat was on a U.N. disarmament fellowship program far from home in Nagasaki. On an afternoon break, she eagerly slipped out in search of something local. Paying no attention to whether the air was thick or lightened by a breeze, or the way the hills seemingly wrap around the buildings, Shorna-Kay Richards' focus was singular.
Now the Jamaican ambassador to Japan, she still remembers the absolute thrill of satisfaction she felt once she had found what she went looking for: pearls.
In the sitting room of her official residence in Tokyo's Kamiosaki area (the embassy is in Moto-Azabu), Richards grips the necklace she purchased in Nagasaki and explains why it is easily her favorite item made in Japan. She looks past the vibrant colors of Caribbean and African art on the walls, through the big windows that open onto a wood-deck patio; potted cyclamens, palms and poinsettias surround the dining and lounge furniture on the veranda, which is hugged by a garden Richards herself maintains. But right now, she sees none of that.
She speaks from a place where a necklace is more than just a piece of jewelry — it represents history and a promise.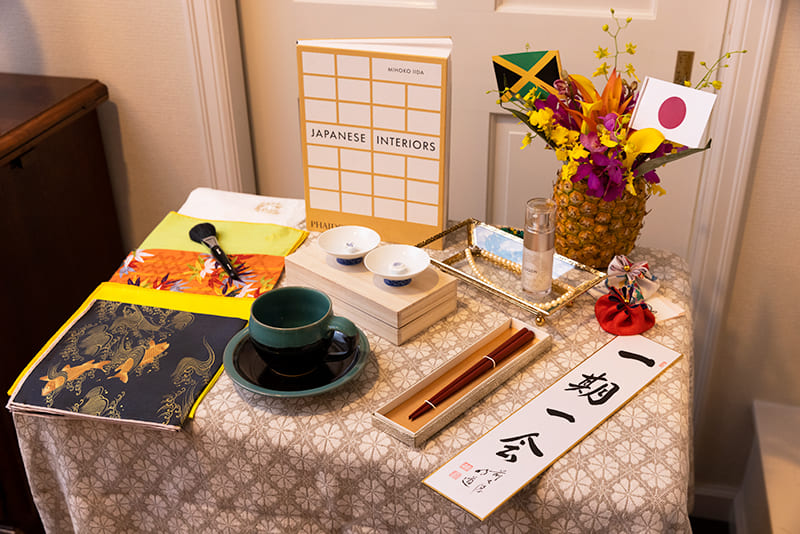 "I never imagined that I would return last month to Nagasaki and be the keynote speaker at the 10th anniversary of the Research Center for Nuclear Weapons Abolition on the University of Nagasaki because I made a pledge when I was leaving Nagasaki and Hiroshima [in 2005] to work towards abolishing nuclear weapons," she says. "And I had on the necklace, and I took it off and I said, 'This represents the promise that I made to the hibakusha, and it's a promise I've kept.' So this necklace is extremely special to me."
The necklace — with tightly packed beads and a flower-shaped clasp with a tiny pearl ensconced within — ignited an affinity in her for the fine craftsmanship of Japanese-made products. Richards talks thoughtfully and passionately about products that she has either purchased for herself or received or given as gifts. What the ceramics, lacquerware, cosmetics, chopsticks and traditional maekake (workman's apron) symbolize goes beyond the objects themselves, and includes how they are presented.
"Products in Japan, I think, are synonymous with timeless workmanship and the attention to detail and quality — good quality and sturdiness. So when you have a Japanese-made product, you know that you are getting excellent effort, heart — it's unparalleled. And in today's globalized world where everything becomes fast and mass, you want to connect with the unique, with the special. We all want that. And I think Japanese gifts are like that."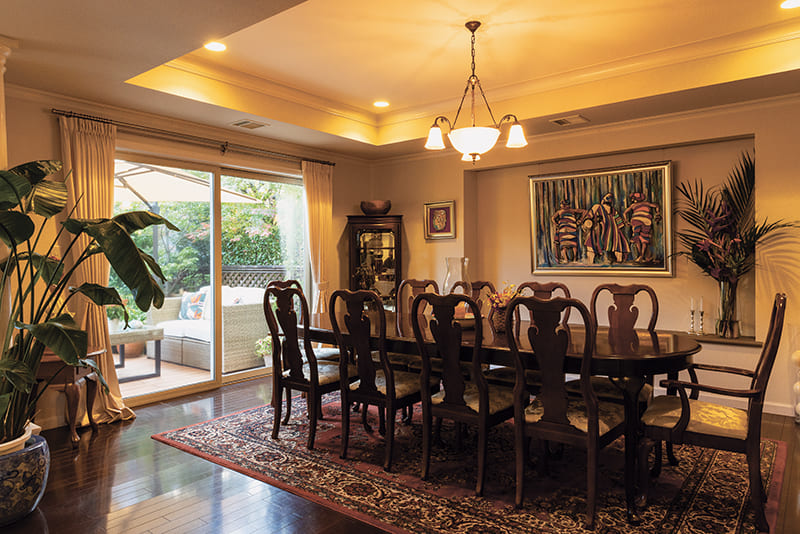 Richards is enamored with the sheer beauty of many of the items, like the brilliant glaze on a black-and-green mug received from Tottori Prefecture or the gleaming white of a Hirado Mikawachi porcelain sake cup with a carved chrysanthemum in the middle. She points to the intricate patterns and lively colors on handkerchiefs inspired by a rare noh theater costume. The handkerchiefs are, incidentally, made using Jamaican-grown Sea Island cotton, itself rare and prized. And the ambassador is awed at the feathery feel of Tanseido goat-hair makeup brushes.
Beauty, uniqueness and practicality inform Richards' own gift-giving. Not only is she particular about choosing just the right gift for the receiver, she also pays special attention to packaging. Therefore, she felt affirmed to discover the gift-wrapping culture in Japan. Ultimately, everything comes together to inspire a special feeling in the receiver of the gift.
Richards believes giving gifts from Japan is one way to transmit culture and bridge the differences between the two nations. Jamaica is an island in the Caribbean with a population of close to 3 million and, like Japan, striking topography. Its motto, "Out of many, one people," reflects a history of European colonization of indigenous peoples and enslavement of Africans.
"When the Jamaican Olympic team and delegation were here, I found myself giving a lot of chopsticks, because they can have unique patterns and are easy to pack — and it's the presentation but also the use. And it also challenges people in my country to learn how to use them. When I went home last year, I brought some yukata (summer-weight kimono)for men and women, as sometimes we have events in Jamaica and people want to show a different culture, and they are prefect for Jamaica's hot weather. I have friends who are doing martial arts, so it was a great gift to give them yukata."
Japan and Jamaica will celebrate 60 years of diplomatic relations in 2024, and the Japanese Foreign Ministry has also designated that year as the Japan-Caribbean Friendship Year. That will be the last year of her term in Japan, and Richards has projects she wants to see through. These include driving increased Japanese investment in Jamaica, and robust cultural cooperation that will see more reggae musicians performing in Japan.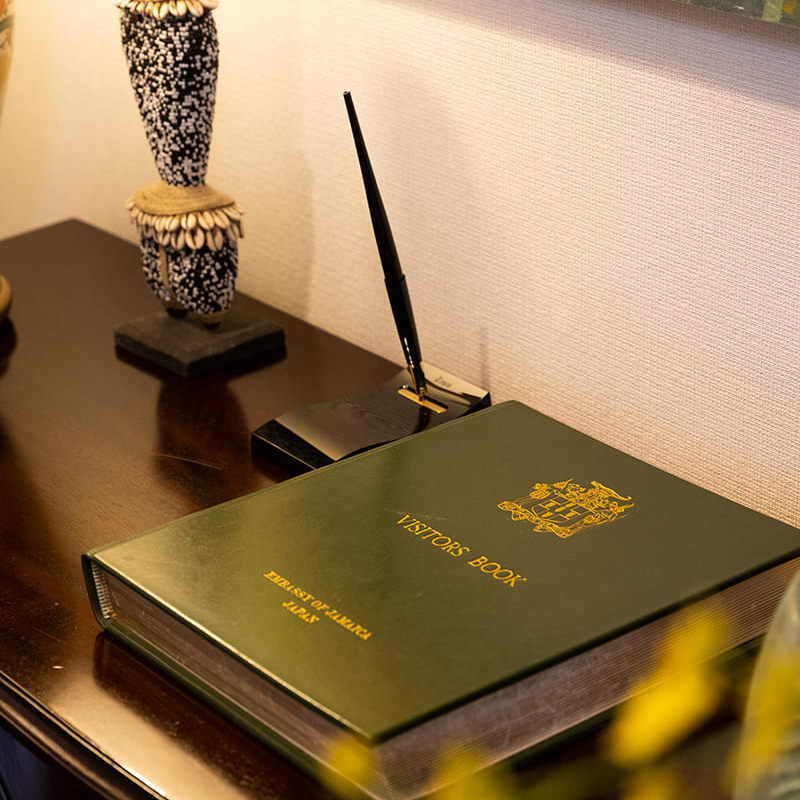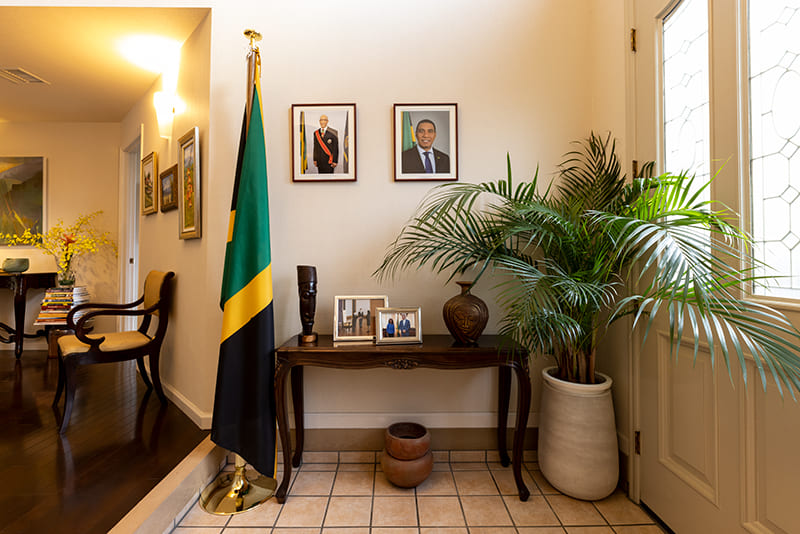 ---
ジャマイカ大使が語る真珠のネックレスに込めた誓い。
2005年の夏、ひとりの若いジャマイカ人外交官が、長崎で国連が主催する軍縮フェローシッププログラムに参加していた。午後の休憩時間に彼女は街を散策し、真珠のネックレスに出会う。それから15年後の2020年、彼女はジャマイカの駐日大使となって再び来日を果たす――。
取材は大使公邸で行われた。瀟洒な一軒家の玄関を入ると、国旗や明るい色使いのアート作品が美しく飾られている。リチャーズ大使は昔長崎で購入したネックレスを握りしめ、語り始めた。それは単なるジュエリーではなく、彼女の平和への誓いを表明したものだという。「先月長崎へ戻り、『長崎大学核兵器廃絶研究センター』の10周年記念式典で基調講演を行いました。私は2005年に長崎と広島を離れる時、核廃絶に向けて努力することを心に誓いました。今回のスピーチの時、私は真珠のネックレスをしていましたが、それを外して言いました。『これは私が被爆者の方々と交わした約束であり、私が守ってきた約束です』。この真珠のネックレスは私にとって非常に特別なものなのです」。
Return to Sustainable Japan Magazine Vol. 19 article list page