January 20, 2023
L'Atelier de Noto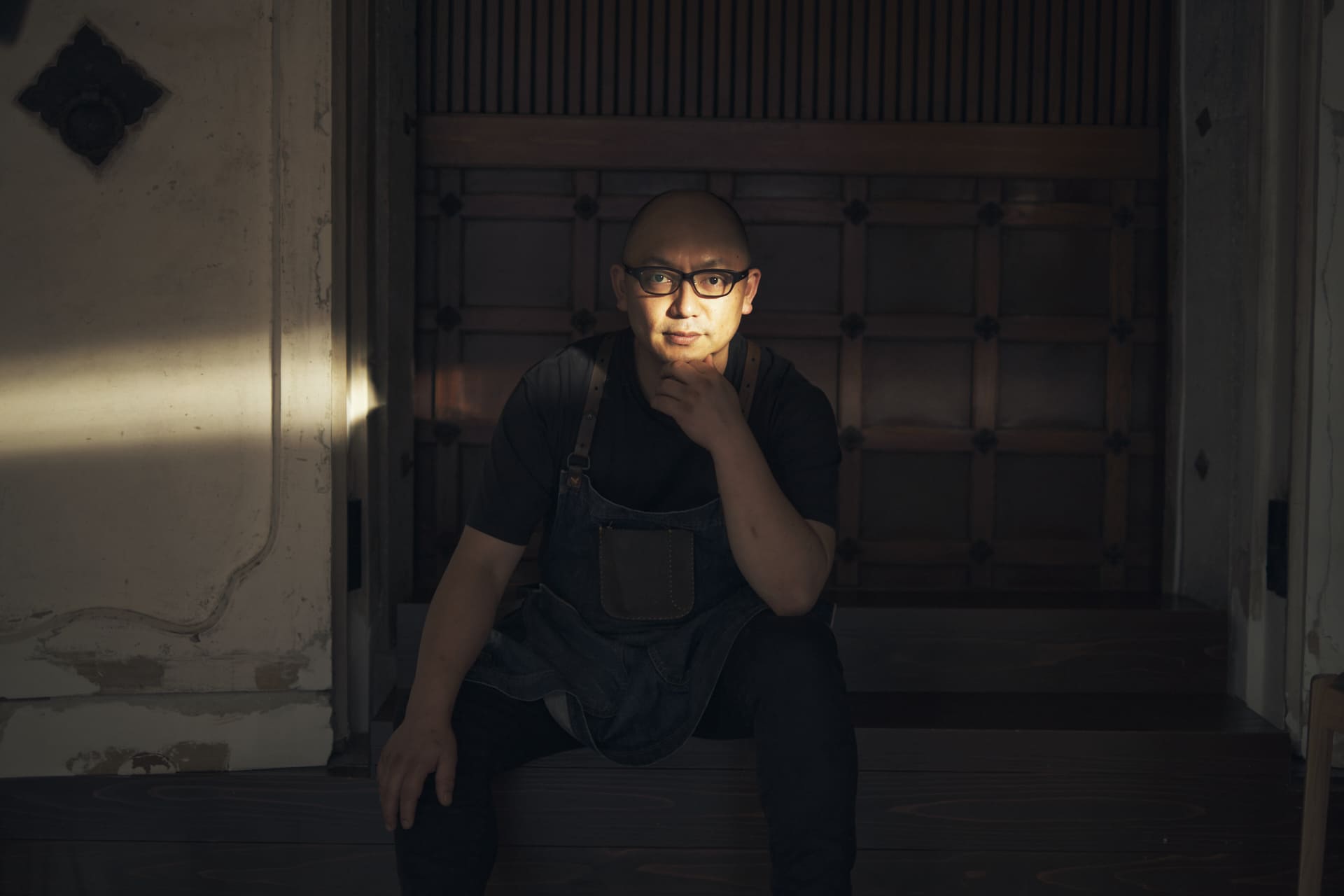 French restaurant, producers forge Noto future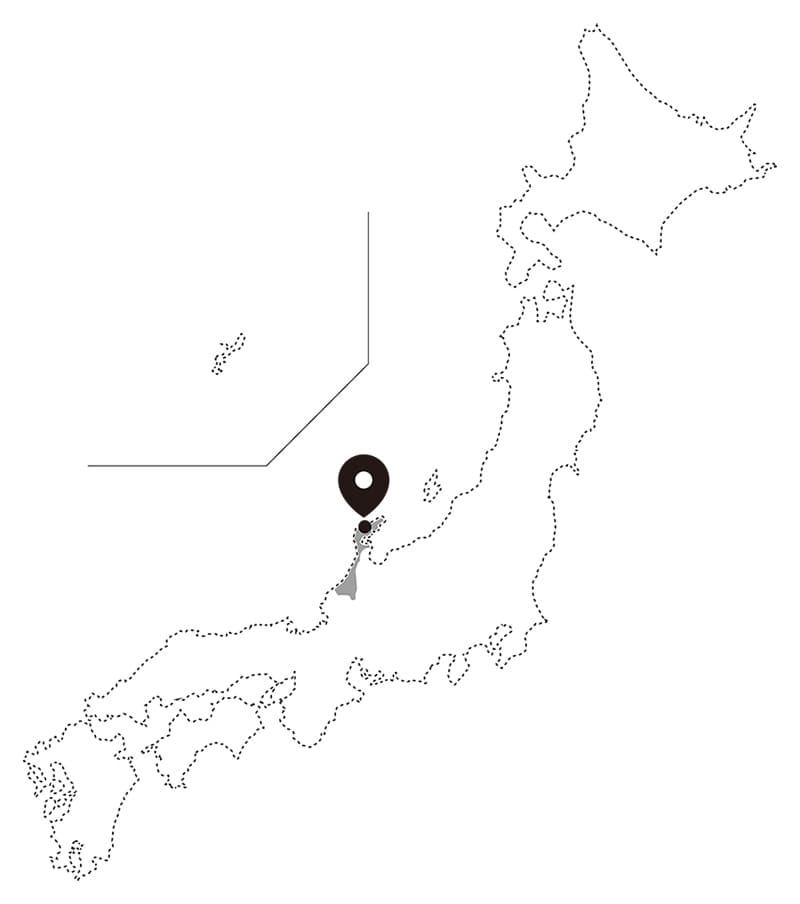 Facing the Sea of Japan on the Noto Peninsula in northern Ishikawa Prefecture, Wajima is a city known for its lacquerware and morning market. The culture and geography are quite different from those of elegant Kanazawa, although both are in Ishikawa. Wajima is a rustic city surrounded by the sea and mountains. It is here that L'Atelier de Noto has established itself in an old house that was formerly a lacquer workshop. The harbor is only a few minutes' walk away, close enough to feel the sea breezes.
Owner Toshiya Ikehata is a French chef who sharpened his skills at well-known restaurants in Osaka and France. After returning to Japan from France, he initially planned to open a restaurant in Osaka.
"I happened to be visiting Wajima, where I grew up, and an acquaintance asked me to do some catering," he recalled. "I was cooking with the terrific local ingredients, and that's when my feelings started to change. In culinary school I was embarrassed to have come from a rural area, but during my time training in France I realized that rural areas actually have the best ingredients, and customers come from around the world to dine at restaurants there. I felt like in that sense Wajima had greater potential than Osaka, so I opened my restaurant here."
L'Atelier de Noto opened in 2014. Over time, Ikehata deepened his relationships with local producers to the point that he now sources 99% of his ingredients from the peninsula, primarily Wajima. "I've gotten to the point where I can say to producers, 'I want ingredients that will work for this specific dish,' so I'm getting ideal ingredients," he said. "In exchange, I pay higher-than-market prices for the fish, vegetables and other products they supply to me. Without that, we won't be able to hand this work down to the next generation."
The prix fixe menu brims with Noto flavors. There is an oyster and chrychrysanthemum green flan and a chilled miniature kabocha (pumpkin) soup with ama ebi (northern prawns) or baigai (Japanese ivory shell sea snail), among others. The menu always showcases ingredients at their seasonal peak in Noto, for example in the kobakogani (female snow crab) risotto.
The climax of one meal was a fatty nodoguro (blackthroat seaperch) roasted and steamed with a sauce flavored with ishiru, a local fish sauce made in house from nodoguro and shiitake. Without the foods of the Noto Peninsula and their producers, the cuisine of L'Atelier de Noto would not exist.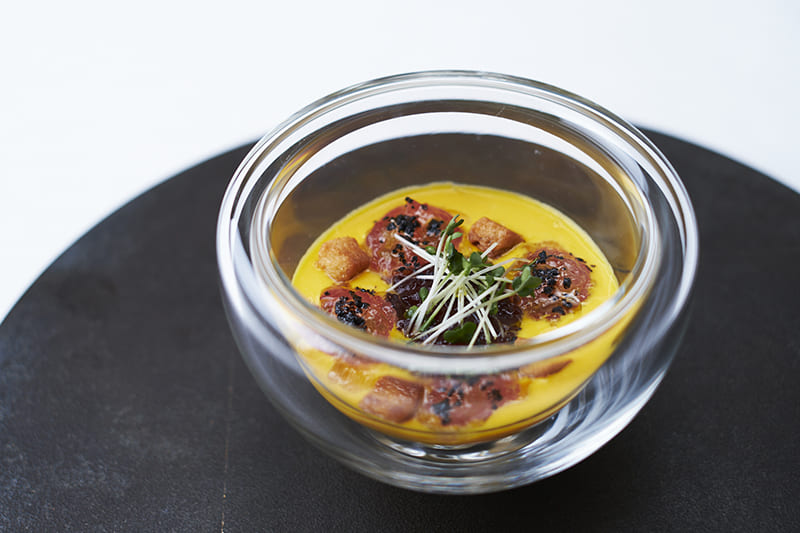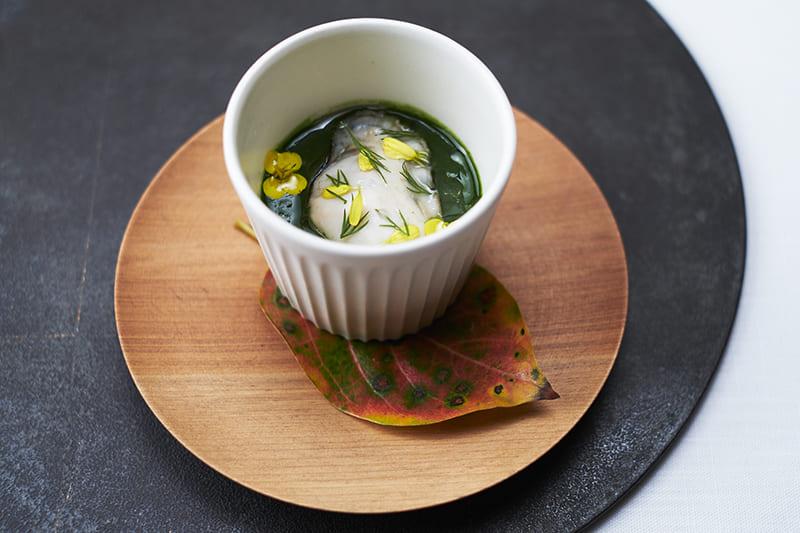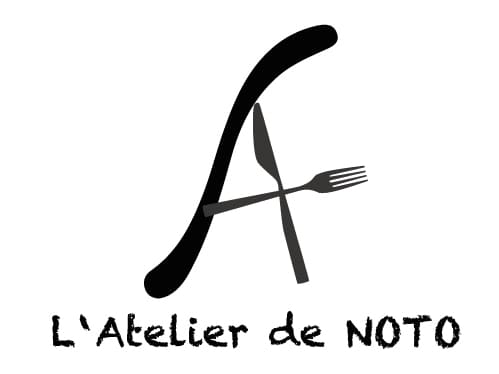 ---
Shigeru Sakaguchi
Mayor of Wajima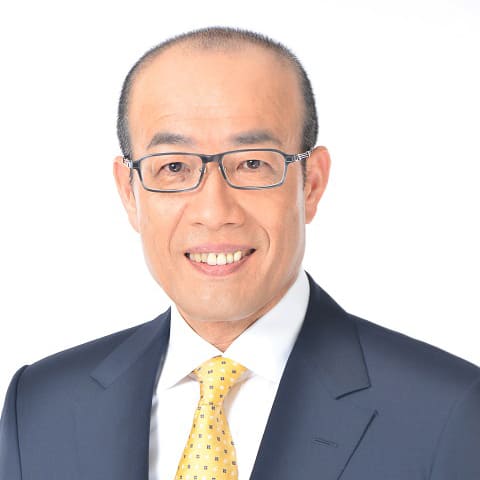 L'Atelier de Noto opened in 2014 as our city's first French restaurant. Since then, I have been fascinated by its variety of dishes using an abundance of ingredients blessed by the Noto Peninsula's satoyama and satoumi areas.
Our city focuses on hospitality that satisfies overseas customers under the phrase "gourmet food and tableware," which combines the traditional craft of Wajima lacquerware with gourmet food made from the fresh produce of the mountains and sea. We look forward to welcoming tourists to our city following the winning of this award.