June 23, 2023
Satoyama Experience offers rural experiences, revitalization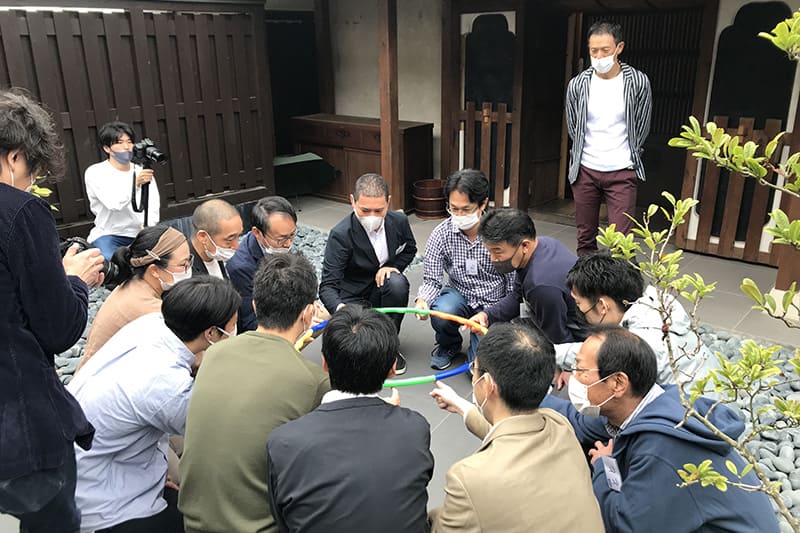 Taku Yamada and his wife traveled around the world before they decided to start the tour company Chura-boshi in the rural Gifu town of Hida Furukawa in 2007. While they were traveling, they did not just sightsee but experienced the places they visited, mingling with local people and trying various activities that could only be enjoyed then and there. "That is why we are committed to offering experiences that help visitors feel the kind of excitement we felt through our travel," said the CEO.
Their activities under a project named Satoyama Experience include cycling tours and cultural workshops such as calligraphy and cooking. During these activities, various conversations take place about traditional ways of life that are still practiced in the area, which can give visitors clues about how to live more sustainably. "For example, even rice hulls are not wasted. They are put into a small cloth bag and used to polish the pillars and other wooden parts and furniture of a house. They go back to the soil after use. We share that kind of knowledge with our visitors, and they in turn tell us if they have similar practices in their own countries," Yamada said.
They also run two inns under a project named Satoyama Stay: a renovated traditional-style bar and a new retro-looking place that fits in with the neighborhood. They are full of ideas and utilize the craftsmanship of local carpenters. Thanks to their ability to offer their activity and accommodation services in English as well as Japanese, about 90% of their customers are foreigners.
Satoyama Experience received the 2022 Sustainable Japan Satoyama Excellence Award, presented by The Japan Times, because it not only contributes to the revitalization of rural areas in Japan but also provides opportunities to get to know sustainable and circular lifestyles in Japan's countryside.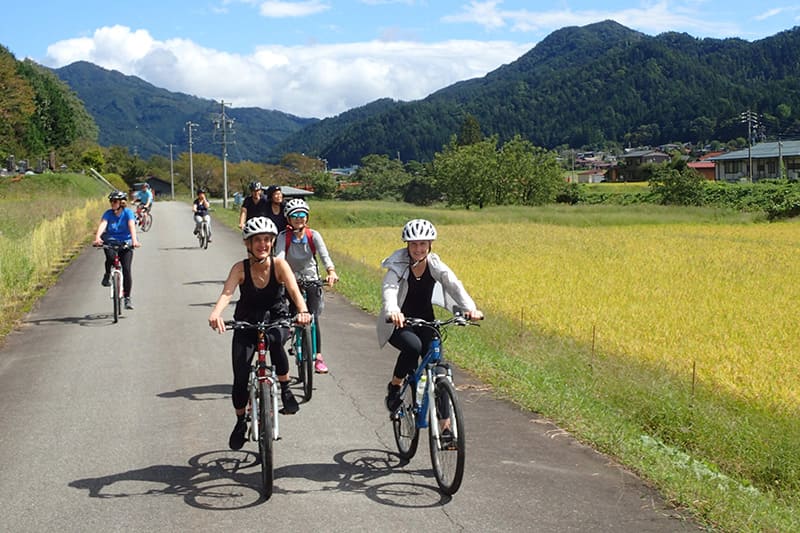 In addition to the company's tourism services, it also provides a consulting service to municipalities across Japan that are facing pressing issues such as depopulation, increasing abandoned buildings and a shrinking local economy. Although they may share similar problems, Yamada pointed out that there is no single versatile solution that works in any area — "For example, the fact that our cycling tours became a big hit doesn't make cycling the best and only solution to all rural towns in Japan that are trying to attract tourists." He stressed the importance of analyzing the various factors behind successful revitalization efforts and developing a system to apply them to other areas in appropriate ways that maximize each area's value instead of simply taking a successful model from one area and copying it. "That is what we are good at, and we are currently working with 15 areas in developing activities and business models to promote the areas," Yamada said.
Satoyama Experience's consulting service has been expanding to corporate training since 2020. Under a project named Satoyama Social Academy, the company uses the rural environment of Hida Furukawa and its neighboring areas as the field for employee and leadership training. To support the country's economy in an era when the population is shrinking and aging, "It is said that training human resources for companies is not enough and that we need to shift to training social human resources with broader perspectives who can go beyond improving companies and think about how society should change," said Yamada. To do that, rural upland satoyama areas like Hida Furukawa and 15 other areas that Satoyama Experience engages with are perfect locations where people can tackle real problems, find solutions or make innovations and new businesses.
Yamada aims to invite foreign enterprises as well as Japanese ones to use the resources of satoyama areas in their training. Based on core curricula designed by Yamada himself, who has experience in human resource development through his earlier career, he adjusts and improvises various segments to meet clients' needs.
There are more things that the company can do in and with those 16 areas. "We are currently working on a plan to conduct a two-week bike trip that connects some of those areas," Yamada said. The potential route will start from the Shimanami Kaido, a 60-kilometer expressway bridging Shikoku and Hiroshima Prefecture, run through the Kansai area with a stop in Kyoto and reach Hida Furukawa. The first ride will be held next spring. This is also an idea that Yamada was able to come up with because he knew from his globe-trotting experience how people in different parts of the world enjoy their vacations. Although an organized bike trip this long is very rare in Japan, he hopes this will present a new way of enjoying a long holiday in rural Japan.
---