May 25, 2021
Cuisine régionale L'évo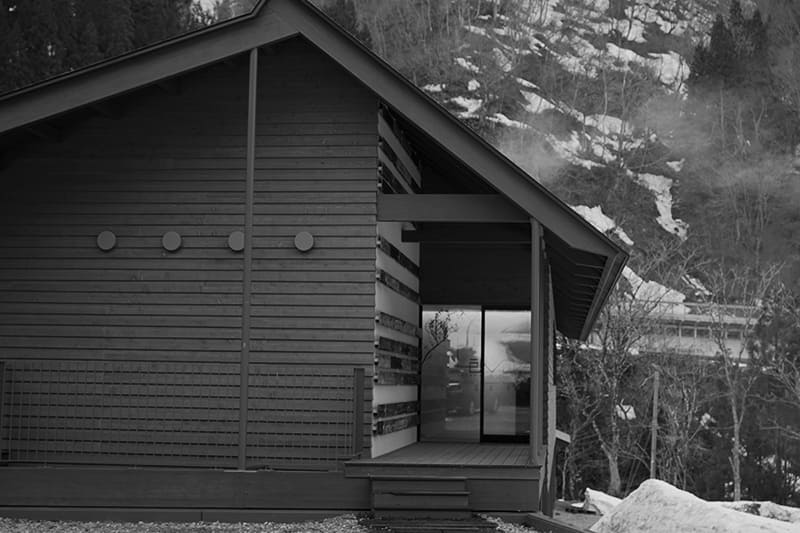 Regional dining redefined at newly opened gastronomic auberge in the Toyama mountains
If you are among those who believe that anticipation is half the enjoyment, then you will love the journey to L'évo. Chef Eiji Taniguchi's remarkable new restaurant lies high in the mountains, a two-hour-plus drive from the city of Toyama through forests, past lakes and up narrow winding roads.
For guests, it is the ideal setting for a quiet gastronomic getaway. But for Taniguchi it's the culmination of a long-held dream. Although his first restaurant in the foothills of the mountains won him plaudits, awards and a Michelin star, he was already planning his next step — a new location along with an auberge where guests can immerse themselves in nature.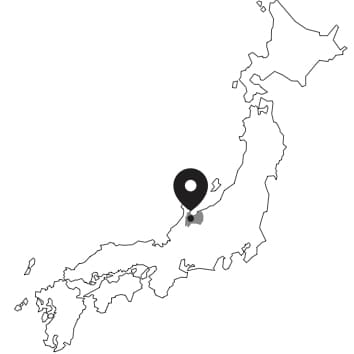 Opened in December 2020, his new iteration of L'évo, includes three "cottages" of varying size and degree of luxury, plus a separate sauna, all built in a unified architectural style. Although only three groups (of a maximum four people) can stay at the auberge each night, the dining room has seating for up to 26. It also boasts the finest views on the property, looking up a narrow canyon toward the massive rock wall of the Hida Mountains.
Taniguchi draws from the full gamut of local seasonal ingredients. The mountain forests offer game meats, wild plants and mushrooms; the waters of Toyama Bay are among the most fertile fishing grounds in all Japan; the rivers offer freshwater fish; and the lowland plains provide produce and noodles, sake and condiments. From the opening "prologue" of finger foods and light bites to the final dessert, all are beautifully represented on an intricate 13-course menu studded with standout dishes.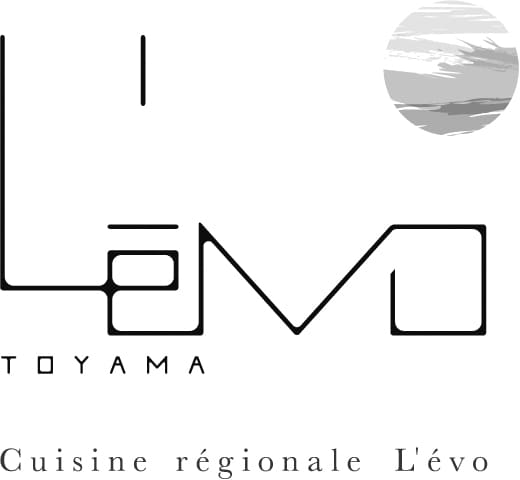 Among the standouts from his spring menu are sashimi gando (young yellowtail) served with generous scoops of sturgeon caviar that Taniguchi prepares himself; slivers of meat from a tsukinowa brown bear, lean at the end of its hibernation, encased in a nikogori gelee prepared from a consomme of the same meat; firefly squid quickly seared over a wood fire and served in their own juices; and fresh sōmen noodles in a thick broth made with local goat's cheese and seasoned with fukinoto (wild butterbur) oil.
One of the most brilliant offerings is the L'évo chicken. The fowl are raised according to Taniguchi's specifications at a farm deep in the hills, on a special feed of rice mixed with sake lees from the nearby Masuizumi brewery. Taniguchi takes the breast and leg meat, mixes it with glutinous rice, moistens it with bear fat, then wraps it back onto the leg inside its skin. Grilled over his wood fire, it develops a wonderfully deep flavor to match the smoky aroma — the high point of a meal with numerous peaks.
Taniguchi calls his approach at L'évo "avant-garde regional cuisine." And certainly in this part of Japan, there is no one cooking with similar breadth of skill and imagination — and least of all in such a pristine location. But his influence and impact extend beyond the culinary field. He is championing local artisans, setting higher standards of agricultural practice and commissioning local artists and architects while drawing visitors into the mountains. In short, he is breathing new life into an area that has been losing its direction and population in recent decades.
---
Hachiro Nitta
Governor of Toyama Pref.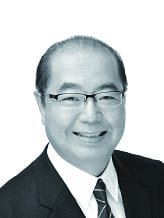 Mr. Taniguchi offers avant-garde regional cuisine with a particular focus on local ingredients and table settings, surrounded by the rich natural bounty of Toga.
It is a great honor for his restaurant to be selected as the best in Japan, and we hope it will continue to grow as a world-class inn.
Mikio Tanaka
Mayor of Nanto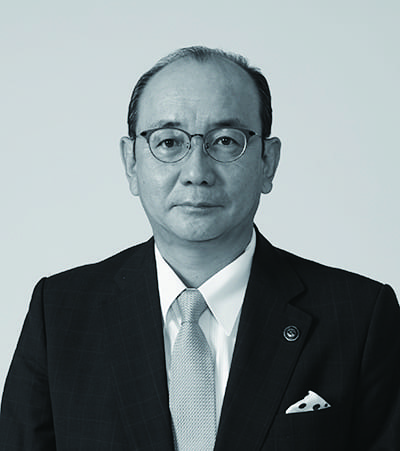 We would like to express our greatest pleasure at being selected as part of Destination Restaurant of the Year 2021. We hope that the chef's world-class cuisine will form the basis for Nanto to become a global brand as a food sanctuary, and that through his food, people from all around the world will be able to interact with Nanto.
---