June 02, 2023
Toiletries firm Lion creates health for its customers and the planet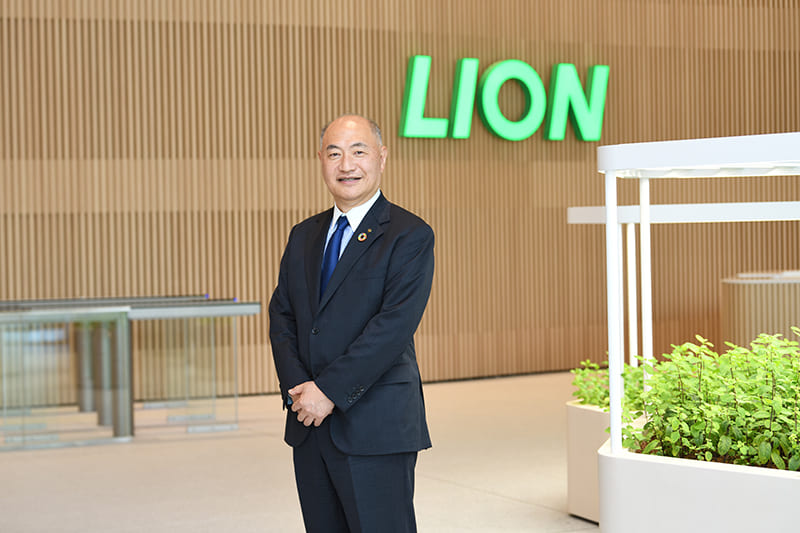 Contributing to the public good while maximizing corporate value is not always an easy thing to do for many firms. But what Lion Corp. has been doing may be a good example of achieving the two targets.
Since its foundation in 1891, the multinational toiletries maker, known for its Clinica toothpaste and Top detergent, has promoted the importance of cleaning one's mouth, which affects the health of the whole body. About 80% of Japanese now brush their teeth twice a day, up sharply from the 20% of 50 years ago. Over that time, the proportion of children from ages 10 to 14 who have cavities has declined from 80% to 20%, and the market for toothpaste has quadrupled.
"I don't think there is a trade-off in our business," Lion representative director, Chairman of the board and CEO Masazumi Kikukawa said in an interview with The Japan Times. "Expanding our business and contributing to people's health by supporting their daily habits is completely equal for us. It is not one or the other."
Under its long-term business vision to 2030 announced two years ago, the company aims to increase sales by 1.6 times to ¥600 billion ($4.3 billion), with a target for core operating income of ¥50 billion. "The targets mean we will widen the range where we practice our corporate purpose. I don't see any contradiction in that," Kikukawa said.
The interview followed Lion's receiving an Excellence Award in the ESG category of the 2022 Sustainable Japan Award, sponsored by The Japan Times.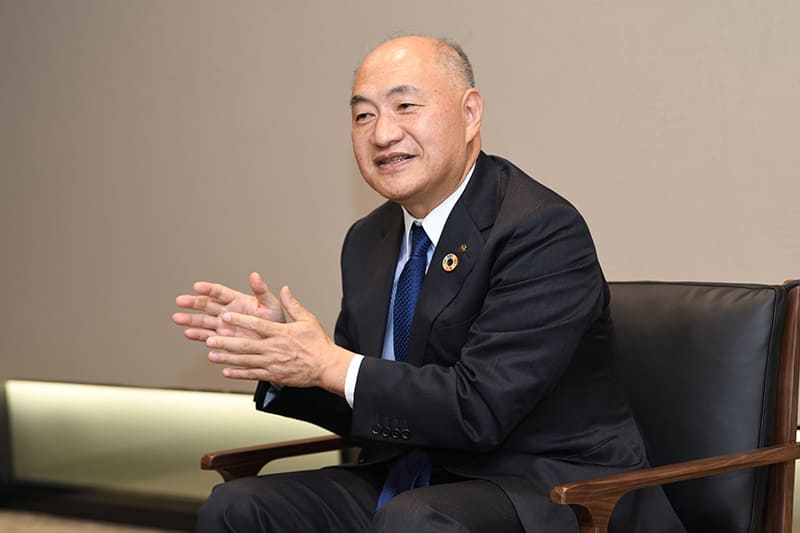 Lion's philosophy has roots in its founder, Tomijiro Kobayashi. With a mission of benefiting society through business activities, the Christian Kobayashi established T. Kobayashi & Co. in Tokyo's Kanda district to trade in soap and raw materials for matches. It later started selling laundry soap and tooth powder. At the end of the 19th century, life-threatening diseases such as cholera, dysentery and typhoid fever were creating fear and anxiety, and thus good hygiene was essential to everyone.
Lion handed down the founder's philosophy for more than a century and says its motto of "Fulfilling a Spirit of Love" is fundamental to its corporate DNA. It also says its corporate purpose is to "make a difference in everyday lives by redesigning habits."
Improving people's health by supporting good habits has always been Lion's aim. Since 1922, Lion has conducted educational projects, visiting elementary schools and teaching students how to brush their teeth and how to make it a habit. Today, these activities are conducted not only in Japan but also in other parts of Asia where Lion does business.
Meanwhile, it allies with kodomo shokudō, makeshift eateries for disadvantaged kids that aim to address the growth of poverty in Japan, and through games and dances helps such kids understand the importance of cleaning their teeth.
Lion is also well aware of climate change and other environmental issues. In particular, carbon dioxide emissions related to daily toiletry products have not changed in years, said Kikukawa. In 2019, Lion released a set of long-term environment targets, the "LION Eco Challenge 2050," in which it pledged to become carbon negative, reduce water usage, minimize the amount of plastic used, and optimize the use of recirculated plastic.
The toiletries maker focuses on the recycling of liquid detergent and other packages and toothbrushes by collaborating with other makers and local governments. For example, Lion announced on May 16 that it will jointly collect used packages together with Kao Corp. and recycle them into new ones. Both companies have reduced the amount of plastic in packaging since the 1990s by developing highly concentrated detergents and making packages more compact. They also promote the use of refills. But the recycling of packaging film has long been a problem because it has multiple components.
Lion also collaborates with municipalities such as the Tokyo wards of Sumida, Itabashi and Taito to collect used toothbrushes to recycle them into plastic rulers and pots.
Kikukawa said constructing a good recycling system for plastic packaging and containers is tough because it involves multiple processes — collecting, rinsing, sorting, creating something else — whose parts have yet to be established. "But," he added, "one thing I can say for sure is that we cannot avoid this issue to make our society sustainable as long as we produce plastic packaging and throw it away."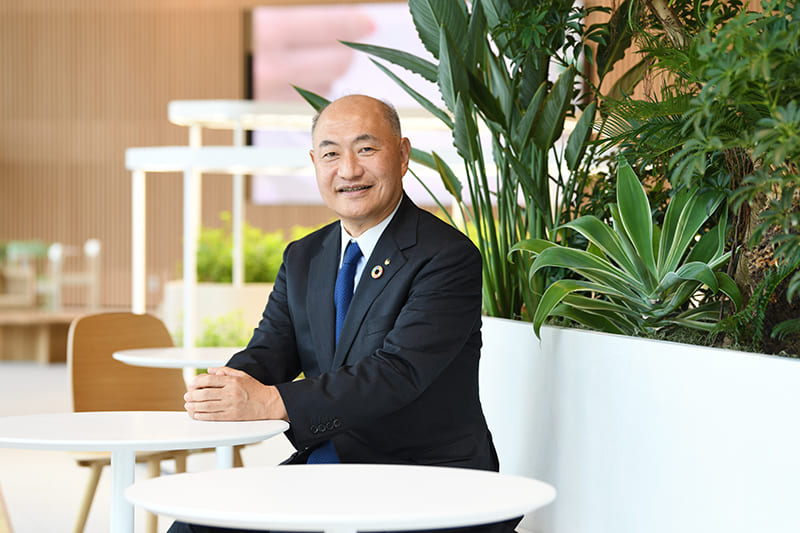 ---