November 02, 2023
Old-growth paper company Oji renews forests, products, vision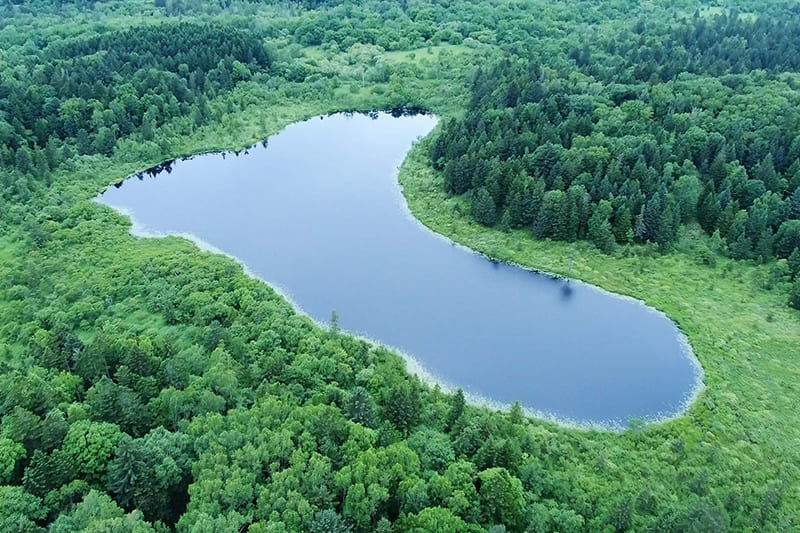 Oji Holdings, Japan's leading paper manufacturer, is also its largest corporate forest owner. It studies and develops paper products and related materials and is committed to the maintenance of healthy forests. In a recent interview with The Japan Times, the general manager of Oji's department on forest value creation, Motosaburo Saito, talked about the company's new efforts in pursuing its commitment.
"We are the first company that Eiichi Shibusawa, a renowned Japanese industrialist often referred to as the 'father of Japanese capitalism,' founded among more than 500 enterprises he established to contribute to Japan's modernization," Saito said.
Shibusawa was one of the vassals of the shogun toward the end of the Edo Period, and a rare figure who visited Europe at the time. Having witnessed the capitalist system and advanced civilization of European countries, he launched a great number of businesses as an entrepreneur while also working as a bureaucrat in the Meiji government. "He knew Japan's original strengths and used those in starting new things, maximizing the values of existing resources. That is an important clue for us in pursuing how to leverage our forest resources," Saito said.
To achieve its corporate purpose, "Grow and manage the sustainable forest, develop and deliver the products from renewable forests, and Oji will bring this world a brighter future filled with hope," Oji launched Saito's department in October 2022. It is dedicated to the research, development and execution of projects to examine and utilize the company's forest resources from diverse perspectives.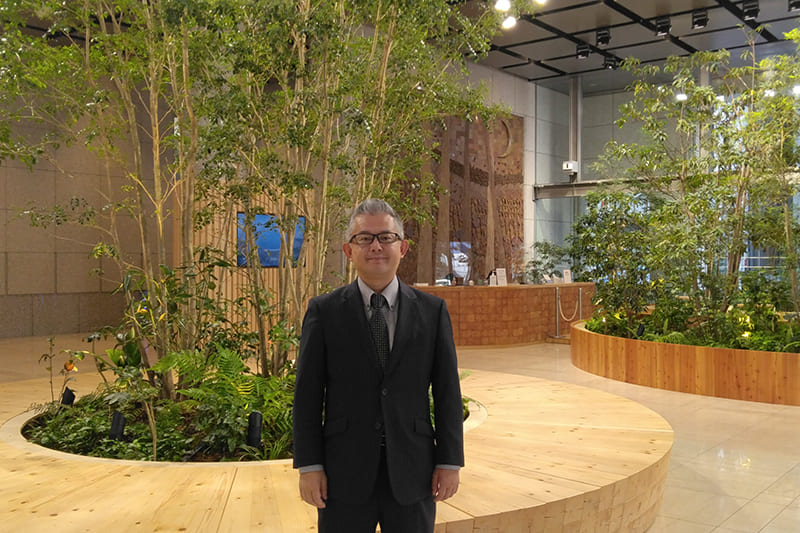 For the first time in the company's 150 years of history, the new department was staffed through an open recruitment process within the company, heading into its next 150 years. "There are people who joined the company because they are interested in forest conservation or they wanted to use their knowledge and experience about forestry. But not all of them were placed in departments directly related to forests. We wanted to give everyone a fresh opportunity," Saito said. Currently, four employees who joined via open recruitment and two forest specialists selected from other departments are working together under Saito, putting their hearts into exploring the values of forests to link them to new businesses.
Although forests are known to have value beyond as a natural resource, such as absorbing carbon dioxide, retaining water and preventing landslides and floods, Saito says they may hold untapped functions and the seeds of new businesses, which can be learned through communicating with various experts from industry and academia around the world who have different focuses and approaches. "For example, we tend to always look at trees when we talk about how to use forest resources, but underneath the trees is the soil. There are various technologies and research in progress in the field of soil, including a technology to genetically analyze the composition of soil microorganisms that can contribute to the faster growth of trees without diseases," Saito said, stressing the necessity of having broader views and liaising with specialists in diverse fields.
He also touched on the importance of communicating Japan's strengths to the world. "Some of the environmental efforts being made today, such as making fertilizer from sewage extracts, are not novel," he said — such ideas were created in the Edo Period, and there were times past when people practiced environmentally friendly lifestyles without realizing it. "Many of the regulations and frameworks related to environmental measures were established abroad, but I don't think of Japan as a follower — we can be a leader if we reevaluate what we are good at and announce it to the world," he said.
That is one of the reasons why Oji joined the new International Sustainable Forestry Coalition, established in September. The organization's mission is "to assist in the transition to a more sustainable society, focusing on sustainable land use; conservation and restoration of nature; renewable materials in a circular bioeconomy; and rural economic benefits." Oji and the 10 other founding members are committed to sharing their knowledge and expertise in managing forests and forest resources in sustainable and ecologically conscious ways.
"The 11 founding members have a total of about 10 million hectares of forests in 28 countries. We are aware of our responsibility as forest owners to lead the global community in addressing climate change and the conservation of biodiversity," Saito said. The ISFC had a presence during the New York Climate Week in September and is now preparing to undertake activities at the U.N.'s COP28 climate talks in Dubai. "The world is headed for the realization of natural-capital accounting and is in the midst of creating a global standard to ensure that business practices that are good for the environment bring about positive economic value," Saito said. In line with this, he has renewed a commitment to make an impact both as a new team specialized in utilization of forest resources and as a core member of the ISFC.