November 29, 2021
Rohto invests in the health of individuals and society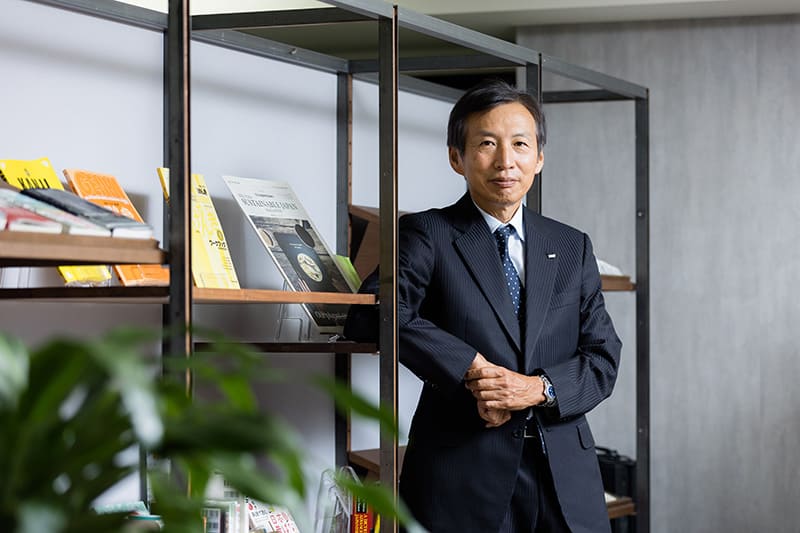 Rohto Pharmaceutical Co., which was founded 122 years ago and holds the largest share in the Japanese market of over-the-counter eyedrops, has not sat on its laurels, always working to develop new businesses. Its corporate culture of taking up challenge after challenge while learning from failure is driven by the founder's wish to "contribute to the community at large through the drug business." Chairman and Chief Executive Officer Kunio Yamada says he wants the company to expand the activities contributing to society that it has engaged in since its foundation and step up investment in the next generation, who will create Japan's future.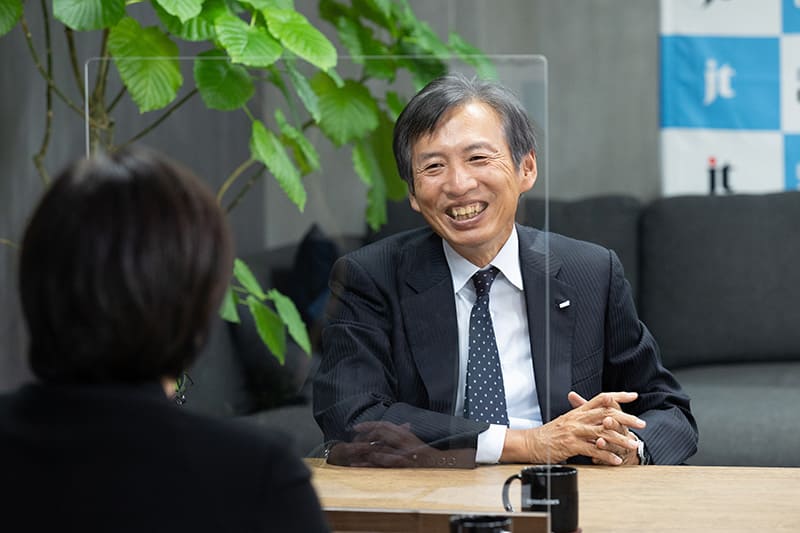 In Japan, Rohto is known mainly for eyedrops and stomach medicines, but skin care products actually represent over 60% of its total sales, nearly 40% of which are generated overseas. The company began a skin care business with the launch of Mentholatum brand products under license from The Mentholatum Co. In 1988, Rohto bought the U.S. company, acquiring its sales network covering more than 110 countries. In 2001, Rohto began selling cosmetics and contributed to the creation of a functional cosmetics market with "cosmetic products that have impacts only possible for a drugmaker to achieve." The company's product lineup "expanded naturally," Yamada said, as a result of adapting technologies it had developed for its founding businesses of stomach drugs and eyedrops and identifying current needs in developing products.
Rohto currently is putting efforts into regenerative medicine, aiming to extend healthy life expectancy, and operates a food-related business. It began working on regenerative medicine in earnest in 2013. In 2017, the company became the first in Japan to successfully develop a technology that can automatically culture and store mesenchymal stem cells derived from human fat, which can become multiple kinds of tissue and are among the most frequently used cell type for regenerative medicine. Since 2020, it has conducted clinical trials on novel coronavirus patients with severe pneumonia symptoms using regenerative medicine.
Yamada, who became the fourth-generation president from Rohto's founding family in 1999 and led the effort to expand its skin care business and shifts to new businesses, said, "The wish of the founder to be helpful to people, and his creed of pursuing things others do not, are ingrained" in the company's culture. Although Rohto remains a family business, it has boldly pursued expansions into new business areas and, if going it alone is difficult, opportunities to partner with other companies or invest in startups.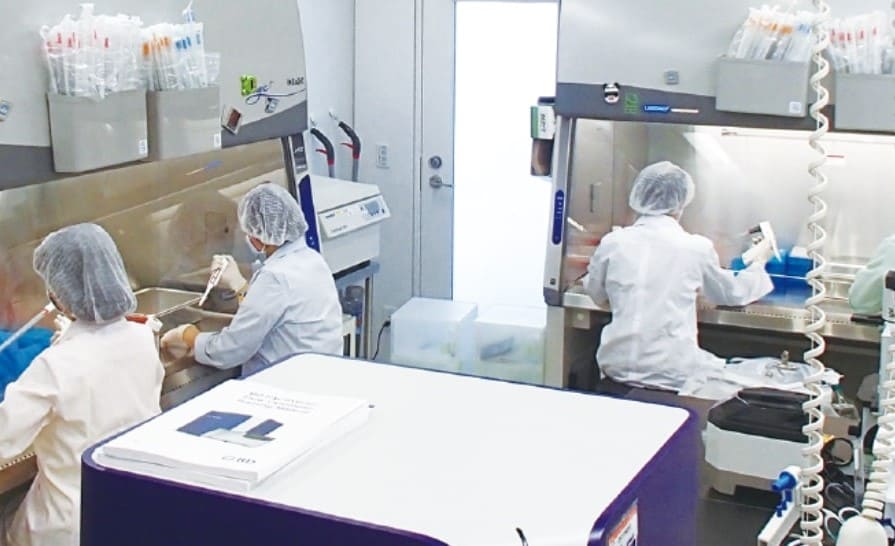 The more challenges the company has faced, the more failures it has learned from. Yamada said the failures Rohto has experienced "totaled at least three times the number of successes." And that reflects how "we have respected [employees'] desire to take on new challenges," he said. "If we [overly] pursue success, we may put [too much] pressure [on employees] or make them cower," he added. "Lessons learned from failures are often used in subsequent successful products. We may be taking a longer path, but failures are not totally wasted."
Yamada said he is skeptical of the constant pursuit of the "right answer" typically seen in corporate culture and Japanese education. "What appears to be going well may actually be leaving problems [for the future], and what appears to be not going well may actually be something very good," he said. "I'm a little worried about the recent trend in which people seek definitive results too early."
Thus, he thinks the period of Japan's rapid economic growth from the 1950s to the 1970s may have made its people's material lives more abundant but also left a negative legacy of environmental contamination, which resulted from corporate activities, to later generations. "The economic growth at that time was both a success and a failure," he said with a slight tone of reproach. "You should look at things from multiple angles and from a long-term perspective."
The history of Rohto is full of wide-ranging social contributions in areas including eye care, culture, sports and environmental conservation, focusing on the health of individuals and society. There have been more such activities than can be listed in the area of eye care alone. Founder Yasutami Yamada supported the establishment of the first school for the visually impaired in his native prefecture of Nara. The company has promoted knowledge of the correct use of drugs and conducted eye examinations free of charge, mainly in emerging Southeast Asian countries. Rohto has "naturally" engaged in such initiatives, a tradition for it since before the term "ESG" (environmental, social and governance) was created, "because our corporate activities have been linked with society and were supported by society," Yamada said.
Rohto has broadened its scope of social contributions as it expanded overseas, but it also has recently placed a fresh focus on activities to revitalize Japanese regional economies. In 2013, Rohto teamed up with an agricultural corporation on the Okinawa island of Ishigaki to launch an agricultural business. While engaging in livestock raising, farming and the processing and selling of products, the company has worked with the island town of Kumejima since about five years ago on a project to create a self-sustaining, circular society in which energy, water and food are supplied from the island, local industries are revitalized and jobs are created through tapping renewable deep ocean water as a resource and a source of energy.
In addition, Rohto invests in the education of the next generation. It operates the Michinoku Future Fund, which supports the education of children who lost their parents in the earthquake and tsunami disaster that hit eastern Japan in 2011, jointly with Kagome Co., Calbee Inc. and Ebara Foods Industry Inc. The fund offers money for post-high school tuition, without requiring repayment. The decade-old fund "has successfully created a cycle in which children who have already entered society take care of children who follow them," Yamada said. "We have successfully established a new connection between people."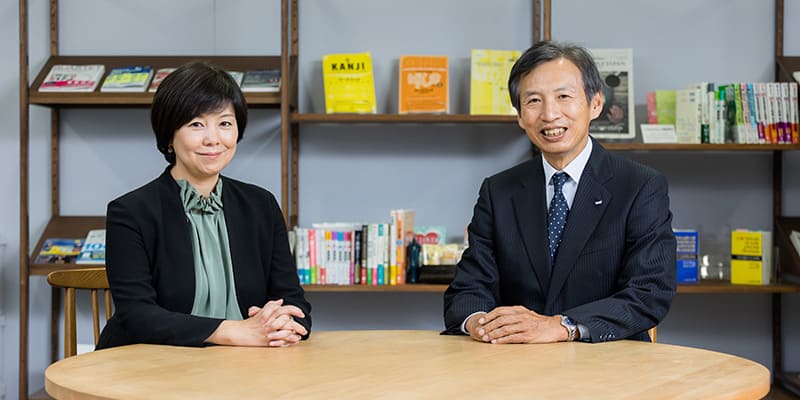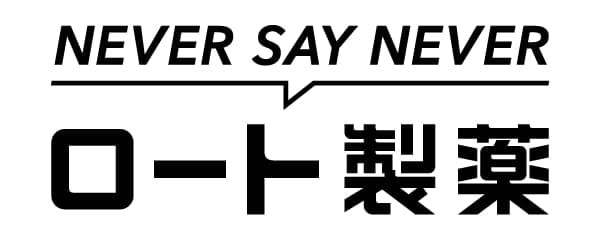 In October 2021, the company established the Rohto Foundation for Children's Future. Yamada said that what he wishes to accomplish with the foundation is to support children who have difficulty in developing their abilities to the maximum under the current educational system, so that they can grow into "people who can open up the future."
"It's important for us, a publicly listed company, to distribute profits to shareholders, but I also want the company to fulfill its responsibility for the homework my generation has left to the next generation," such as environmental and global warming issues, "over the medium to long term," Yamada said.