October 14, 2022
NFTs: E-book innovator Media Do also aids regional startups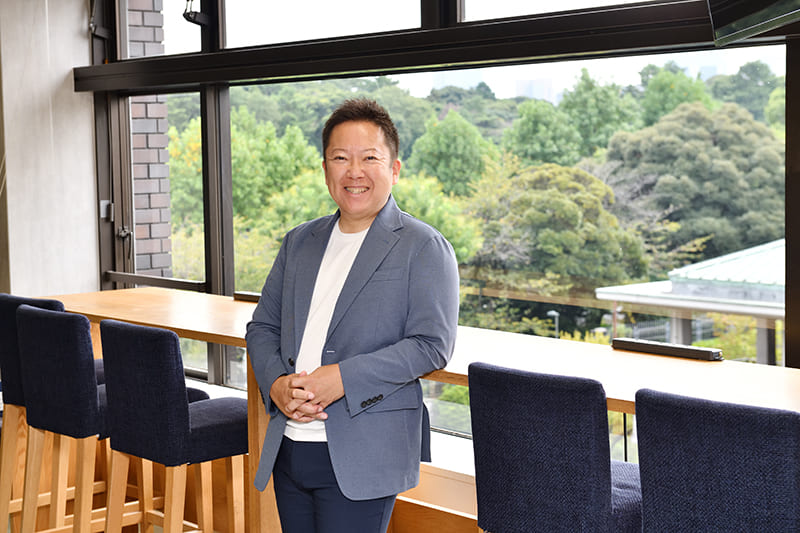 E-book distributor Media Do Co., Ltd. not only plans to expand its business beyond the current form of e-books, but also supports entrepreneurs in regional cities to revive local economies and thereby help the country's economic growth.
"I believe companies that are profitable or listed on the stock exchange are responsible for giving back to society because their sales and profits receive benefits from society," said Media Do's founder, president and CEO, Yasushi Fujita. Such activity means not only giving back to society but also helping employees understand their company's management and culture, which in turn becomes their driving force, he said.
Based on its corporate mission of "unleashing a virtuous cycle of literary creation," Media Do focuses on the distribution of digital content to a wide range of people amid the digitization of books. In addition to its e-book distribution services, what makes the company competitive is an innovation for e-books: non-fungible tokens (NFTs) provided to those who buy traditional books or magazines in physical form. With the NFTs, readers also have access to the digital content, including music, videos or other forms of art. Last year, the company created a capital and business alliance with the Japanese book distributor Tohan Corp., launching 40 titles of books, magazines and photographic collections with digital benefits provided by NFTs.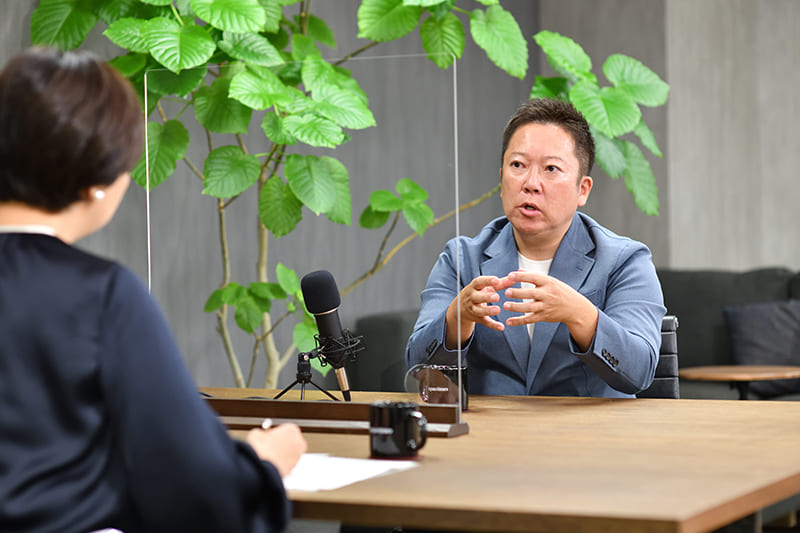 Media Do, the No. 1 e-book wholesaler in the country, has a competitive edge because unlike in the United States, where Amazon Inc.'s Kindle digital bookstore dominates the market, a huge number of online bookstores vie with each other in Japan. In 2006, when Media Do started its digital distributing business, there were only 20 online bookstores in the country, but the number has surged to 150. "If e-commerce companies with a digital book section are included, the total reaches around 500 firms," Fujita said. Media Do's role is to link more than 2,000 publishing companies to the digital bookstores.
As the digital content market grew, Media Do's sales increased. They have doubled to ¥100 billion ($690 million) over the past four years. In the business year to February 2022, its sales rose 25.4% from the previous year to ¥104.7 billion, with operating profit up 5.5% at ¥2.8 billion.
With its innovations, Media Do pays back to society by cultivating new customer demand, helping to expand the digital content market and also benefiting the analog market. In the domestic market for physical books, sales peaked at ¥2.6 trillion in 1996 and then shrank to less than half of that over the next quarter of a century. Media Do developed blockchain technologies that make it possible for digital content to trade secondhand, since it has records of the content's past trades. That means secondhand trades bring royalties to authors, creators or publishers, unlike in the secondhand market for traditional paper books. The digital books or magazines with NFTs protect the copyrights by giving the specific NFT platform "FanTop" app to those who purchase them so they can have access to the digital benefits.
Media Do's business is not limited to digital distribution. The company also focuses on incubating startups in local areas.
"It is very important for future corporate leaders to not just concentrate on their business but to let people understand that their companies are facing society and contributing to it," Fujita said.
That is why Fujita, a native of Tokushima Prefecture, supports local entrepreneurs to address issues such as the outflow of population from regional towns and cities to Tokyo and other metropolitan cities. A lack of young labor has weakened local economies in the rapidly aging country, while more than half of the startup companies in the country are launched in Tokyo.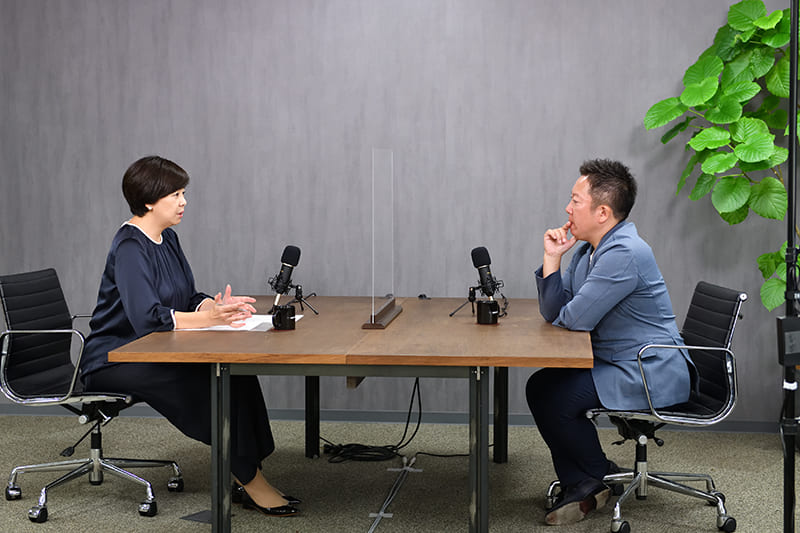 Fujita started the Tokushima Innovation Base Association (TIB), an incubation hub to support entrepreneurship in the region, together with local media outlets and banks. TIB opened a co-working space in the city of Tokushima in 2020. For instance, TIB planned an event to help people learn how to utilize blockchain technologies in business. On another occasion, it hosted a business-pitching event for high school students. It also invites owners of startups to lecture and holds workshop events on a regular basis so that young entrepreneurs can study how to find business seeds, how to overcome troubles they face and what is important to make their business sustainable.
"Those who have power to change society are business leaders and entrepreneurs. It is the local cities that need many entrepreneurs because they [entrepreneurs] involve people around them and create power to revive the local economy. To do that, they [cities] need to learn business models, technologies, finance and management — business basics that have not been taught in the regions far away from big cities," Fujita said.
Fujita's strong motivation to support entrepreneurs stems from his own background. He was born in a small Tokushima village with about 1,000 residents, but he saw the place reviving after new businesses and facilities were invited there.
The TIB model has affected other local cities, prompting 18 similar startup hubs to launch in the past two years. Fujita said he expects 12 more hubs to be established in other regions by the end of 2023.
TIB's education and incubation methods come from Fujita's experience at the Entrepreneurs' Organization. Founded in the U.S. in 1987, the global entrepreneurial organization currently has more than 14,500 corporate members worldwide, including 600 members at eight Japanese branches. Only companies with sales of more than ¥100 million are entitled to join.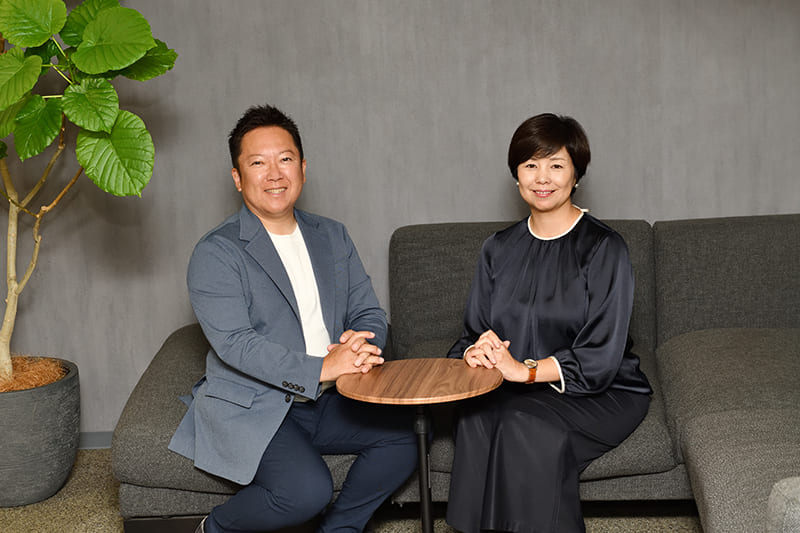 Fujita learned at the organization that it is important to build a network of entrepreneurs to overcome the plethora of hardships that startup businesses face. By sharing their experiences, startups find the keys to overcoming their problems as soon as possible and gain a better chance of succeeding. Fujita applied this method of supporting entrepreneurs to the TIB platform when he launched the hub.
The idea of packaging multiple factors to maximize value, which Fujita learned at the Entrepreneurs' Organization, has been applied to Media Do's new business model for digital content.
"We want to provide readers with a new way of enjoying e-books," Fujita said. The company plans to create additional value for digital benefits and make them "collectible." For example, consumers may keep their e-books on virtual bookshelves on the internet. But the books are currently arranged in two dimensions. Media Do plans to distribute e-books with specially designed covers that are different from traditional books and can be arranged three-dimensionally on online bookshelves.
In the future, Media Do plans to expand overseas. In 2021, the company acquired Massachusetts-based Firebrand Group. They provide technologies and marketing services by supporting publishing companies' management of their internal workflow and e-book distribution, with a network of more than 100 publishers in the U.S., Britain and Germany. Earlier this year, Media Do also bought out London-based Supadu Limited, a provider of web designs, e-commerce and data for hundreds of publishers, including the world's four biggest. Media Do plans to take advantage of their know-how and intellectual property. Through the two companies' global networks of publishers, it plans to export its business model developed in Japan — publications with NFTs providing access to a variety of digital content.