July 26, 2021
Transforming forest into a cattle ranch. Shinrin no Bokujo shows how the dairy industry can save forests
FOOD
WRITER: ARINA TSUKADA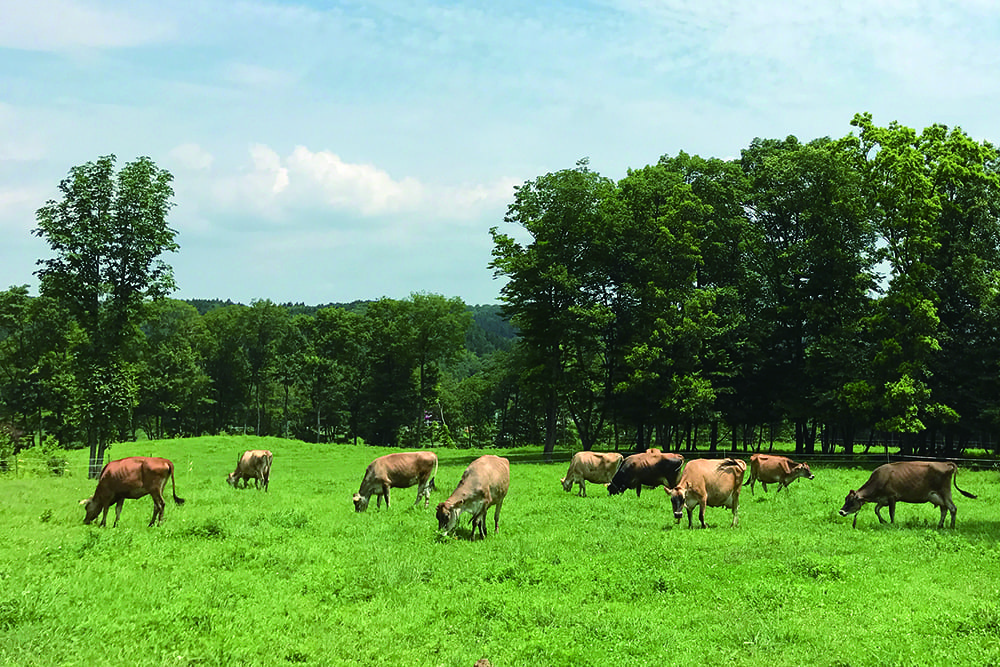 Two-thirds of Japan is covered with forest — approximately 24 million hectares in total. As of 2020, Japan had the third-highest percentage of forested land among OECD countries, according to the U.N. Food and Agriculture Organization. However, after years of reliance on cheap imports, the prices paid for local timber are now so low that many of Japan's forests lie unmanaged. Those include many of the plantation forests developed in large numbers after the war. Without being regularly thinned, they have become starved of light and denuded of living organisms. This has left their soil degraded, which in turn results in natural damage such as landslides. In order to preserve these abundant timber resources for the future, it is now becoming essential to manage them, often at a high cost.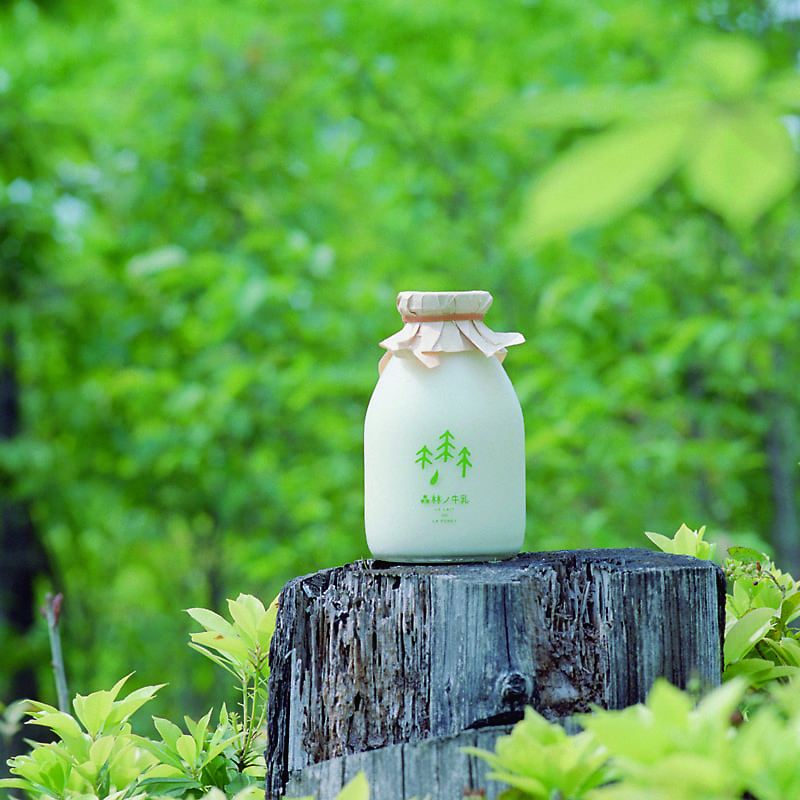 One company sees dairy farming as a novel way to make use of these forests. Shinrin no Bokujo (Forest Ranch), which was created in 2009 in Nasu, Tochigi Prefecture, raises cows in mountain forests for milk and other dairy products. For company representative Masahiro Yamakawa, a long-held love of dairy farming is coming in handy for forestry management.
"Until now, basically the only way to make use of mountain resources was logging, but it occurred to me that maybe dairy farming would be an alternative," he said. "Even in mountainous areas with no flat land where it is difficult to farm, if you have cows they are still able to walk around. We have found that the cows are actually more active and so produce more milk. These days the dairy industry imports large amounts of grain for livestock feeding, but our cows eat natural grass. As a result, the flavor of their milk naturally changes with the seasons, giving us something unique for our brand."
Naturally, there is a risk that grazing cattle might affect the local ecosystem. But, Yamakawa said, "rice paddies and fields are artificial, too — they were created by humans." He explained that "where land is managed by humans over a long period of time, as with rice fields, new and rich ecosystems develop. Dairy farms are the same, and if you make delicious milk and butter from them too, then business can be conducted while coexisting with nature. Currently, we are also experimenting with making biotope (habitat) ponds at the ranch, and we are also researching new ecosystems created from the cows' manure."
The dairy business at Shinrin no Bokujo has grown steadily over the years, and they are now preparing to open a new ranch. "Consumers' tastes are diversifying," Yamakawa said. "It has also become easier to tell the story of our brand through social media, so more and more people are supporting our products because of the contribution we make to regeneration of (abandoned) forests. But, of course, first and foremost, the most important thing is for them to think that our product is delicious."
Yamakawa reports that for families who visit the ranch, the sight of cows walking freely through the forest is a thrill. Keeping the farm at a manageable scale, he is confident about continuing to develop original and unique dairy products. A dairy business producing delicious food in the forest may well become a model for a new circular economy.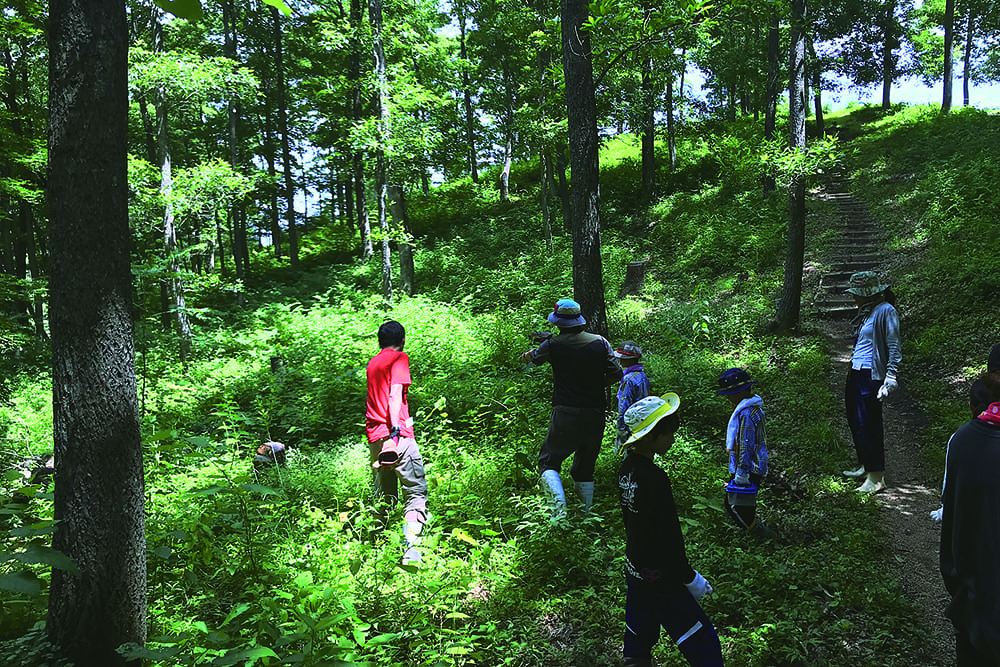 ---
森林を牛が暮らす牧場に。乳製品づくりで森を守る。
日本の国土の2/3が森林である。しかし国産木材の価格が下がり、放置されたままの森林が日本全国にある。
そうした中、森林活用として「酪農」に着目した会社がある。「森林ノ牧場」は、山間部の森林で牛を放牧している。
「農業を行いにくい山間部でも、牛であれば歩き回ることができる。牛の運動量も増え、ミルクの生産量もあがります。畜産業は家畜のエサのために大量の穀物を輸入していますが、うちの牛たちは放牧地で自然に生える草を食べています。すると四季によって牛乳の風味も移り変わり、酪農ブランドとしての個性を出せるようにもなりました」と代表の山川将弘氏は語る。
もちろん、牛を放牧することで土地の生態系に影響を与える恐れもある。現在、牧場内ではビオトープづくりを実践中で、牛の糞などから生まれる新たな生態系の調査も行っている。
森林でおいしい食品をつくる酪農ビジネスは、新たなサーキュラー・エコノミーのモデルとなっていくかもしれない。
Return to Sustainable Japan Magazine Vol. 2 article list page