November 29, 2021
ANA's sustainable aviation fuel initiative takes to the skies
By MINAMI NAKAWADA , TRANSLATOR:EDAN CORKILL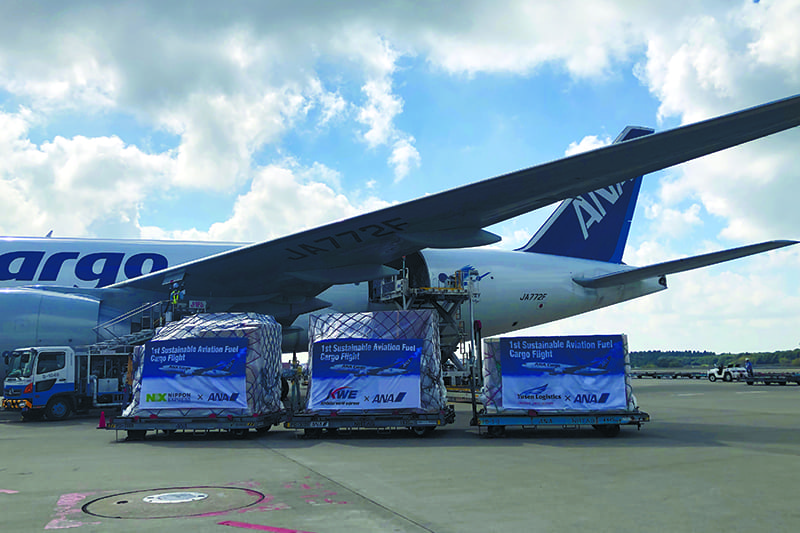 As governments from around the world work together to reduce greenhouse gas emissions and achieve a carbon-free society, companies are looking to do their bit. The aviation industry, which helps move people and goods around the world, is heavily dependent on fossil fuels. Of course, restricting movement and transportation would reduce its emissions, but at the same time the abilities to travel from country to country for work or leisure, and to enjoy food from overseas, are now firmly entrenched in our lives.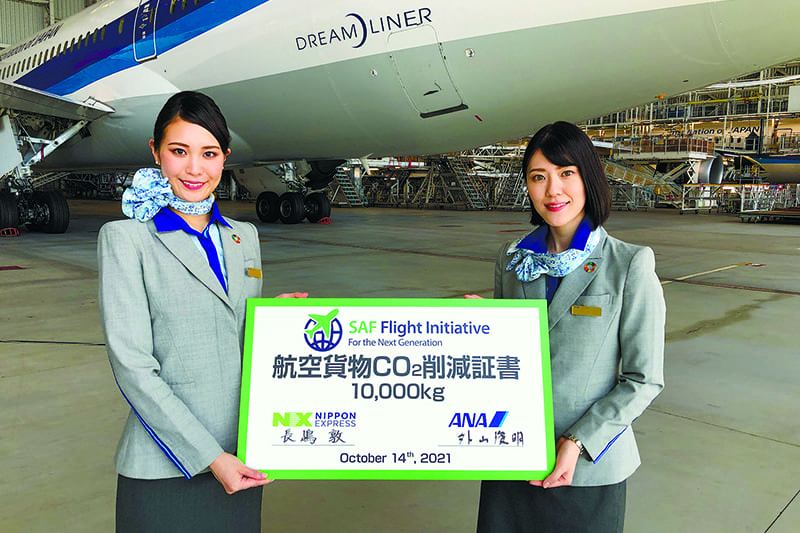 One of the most important emissions reduction initiatives being undertaken by the aviation industry is the introduction of sustainable aviation fuel (SAF). An SAF is defined as a new type of aviation fuel that will significantly reduce CO2 emissions. To be given the label, a fuel must be given certification from a third party that is recognized by the International Civil Aviation Organization (ICAO), such as the European academic NGOs Roundtable on Sustainable Biomaterials (RSB) or International Sustainability and Carbon Certification (ISCC).
While SAFs are seen as a potential heroes of the aviation industry's decarbonization drive, their practical deployment is challenging. In the first place, SAFs currently account for only 0.03% of jet fuel used around the world, and their production cost is several times higher than that of ordinary fuel. According to Air Transportation Action Group, the distribution volume of SAFs is predicted to rise from the current 0.03% to between 2.5% and 6.5% by 2030. Companies other than oil companies, including startups, are also working on SAF production, but few are currently aiming for commercial production. In addition to the aviation industry, logistics-related companies such as Amazon are also looking into procuring SAFs, and at the moment there is significant competition to secure supply.
Japan's All Nippon Airways (ANA) is one of the airlines that has been quick to try to make use of SAFs, and it is currently the only airline in Japan that can use them on a commercial basis. Starting with an investment in an SAF startup in 2011, the airline completed its first flight using SAF in 2012. From 2016 to 2017, it started full-scale actions toward the use of SAF, and will turn its attention to strengthening SAF procurement and production capacity by involving not just airlines but also logistics companies.
The Cargo Program is one of ANA's latest decarbonization efforts. When SAF is used for air freight transportation, ANA issues a CO2 reduction certificate certified by a third party and provides it to the companies whose goods it is transporting. In September 2021, the Narita-Frankfurt route operated a cargo flight using SAF. As a result, CO2 reduction certificates were issued to three companies that participated in the program: Nippon Express, Kintetsu World Express and NYK Logistics. In addition to this initiative, ANA intends to implement a Corporate Program hopefully from December this year. This program for business travelers will see ANA issue CO2 reduction certificates authorized by a third party when a company uses ANA for its business trips.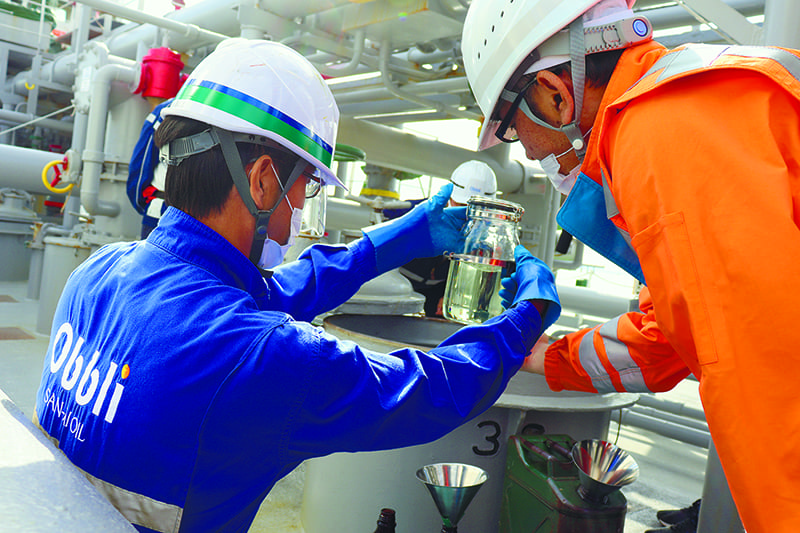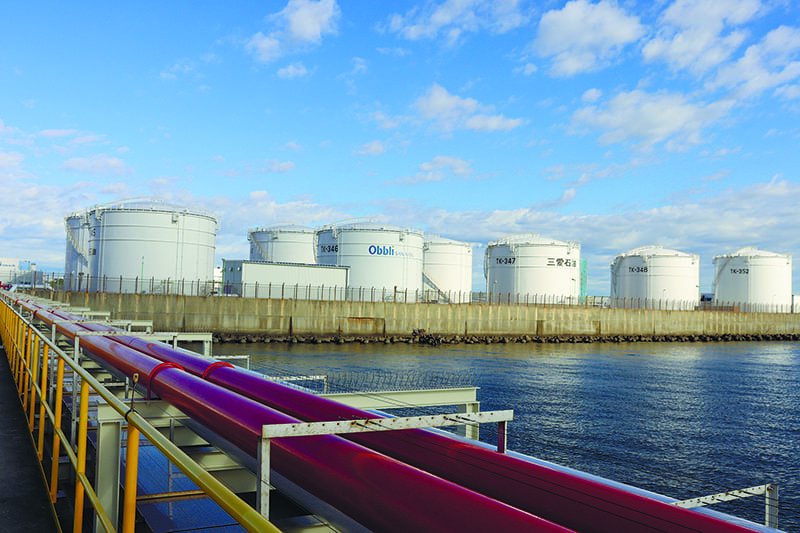 The global trend of decarbonization is only accelerating, and companies' attitudes to environmental issues are increasingly being scrutinized. For SAFs to have a positive impact, it is essential that not only the airlines but the entire supply chain, from SAF manufacturing companies to air logistics users, come on board. Those efforts are still in their early days now, but we look forward to watching them take off.
---
ANAの新航空燃料(SAF)利用の試み。
航空業界では温室効果ガス排出削減への取り組みのひとつとして、SAF(Sustainable Aviation Fuel:持続可能な航空燃料)の導入が進められている。
SAFとはジェット燃料として使用可能な「CO2排出量を大幅に低減できる新しい航空燃料」のことで、独立した第三者機関により認定されたものを指す。
一早くSAF活用に着目してきた航空会社がANAである。ANAは現時点において、日本で唯一、商用ベースでSAFを活用できる航空会社となり、物流を行う航空輸送利用企業を巻き込み、SAFの調達力強化・量産化へ目を向けさせている。
ANAの取り組みに「カーゴ・プログラム」がある。これはSAFを航空貨物輸送に使用した際、第三者機関により認証を受けたCO2削減証書をANAが発行、契約した企業に提供するというもの。2021年9月に成田―フランクフルト便でSAFを使用した貨物便を運航。プログラムに参画した物流会社3社にCO2削減証書を発行した。
Return to Sustainable Japan Magazine Vol. 6 article list page