December 16, 2021
Artist & Architect hotels create unique townscape
OKAYAMA
By AI SAKAMOTO, TRANSLATOR:ELEANOR GOLDSMITH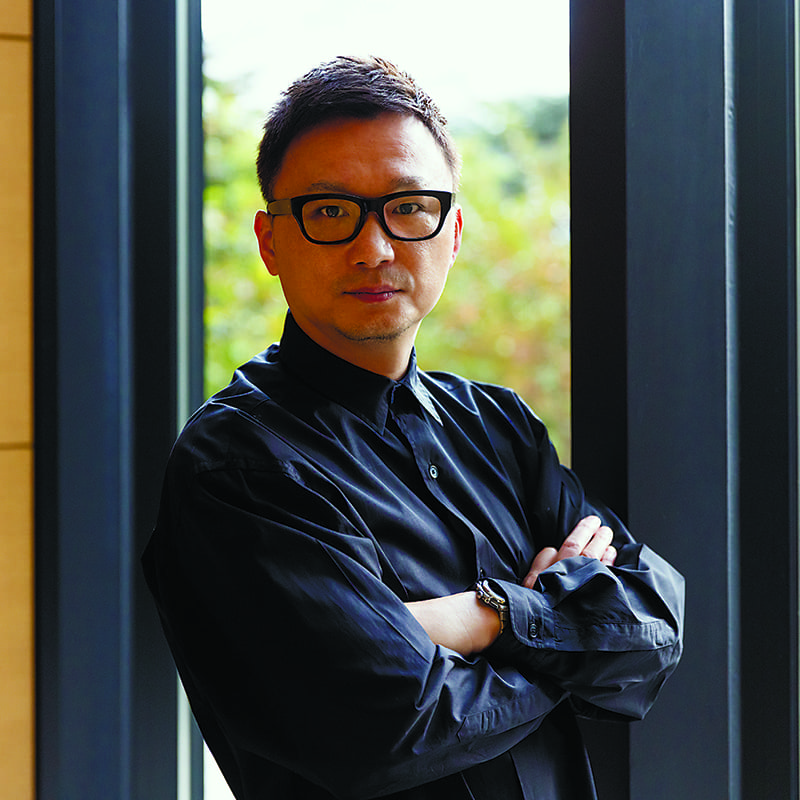 A&A Liam Fuji and A&A Jonathan Hasegawa — these are not architectural firms, but rather accommodation facilities in the city of Okayama that opened in 2019, offering visitors the opportunity to experience art shaped by the vision of artists working with architects. The creators who collaborated in their design are Liam Gillick & Mount Fuji Architects Studio, and Jonathan Monk & Go Hasegawa and Associates.
A&A Liam Fuji is made from three frames of cross-laminated timber panels produced in Okayama Prefecture, assembled in a square-grid formation. Unlike ordinary glued laminated timber, in cross-laminated timber each layer is oriented perpendicular to adjacent ones. Stacking these frames in three staggered layers creates a complex three-dimensional interior space. The concept behind A&A Jonathan Hasegawa, meanwhile, is "staying in a microcosm of Okayama itself." The low-ceilinged bedrooms offer a calm atmosphere, while the veranda-like entrance is integrated with the garden, and a bathroom reminiscent of an observation platform affords panoramic views of Korakuen, one of the Three Great Gardens of Japan. Guests are able to experience the city while moving between these three spaces, savoring its sights and hearing its bustling life.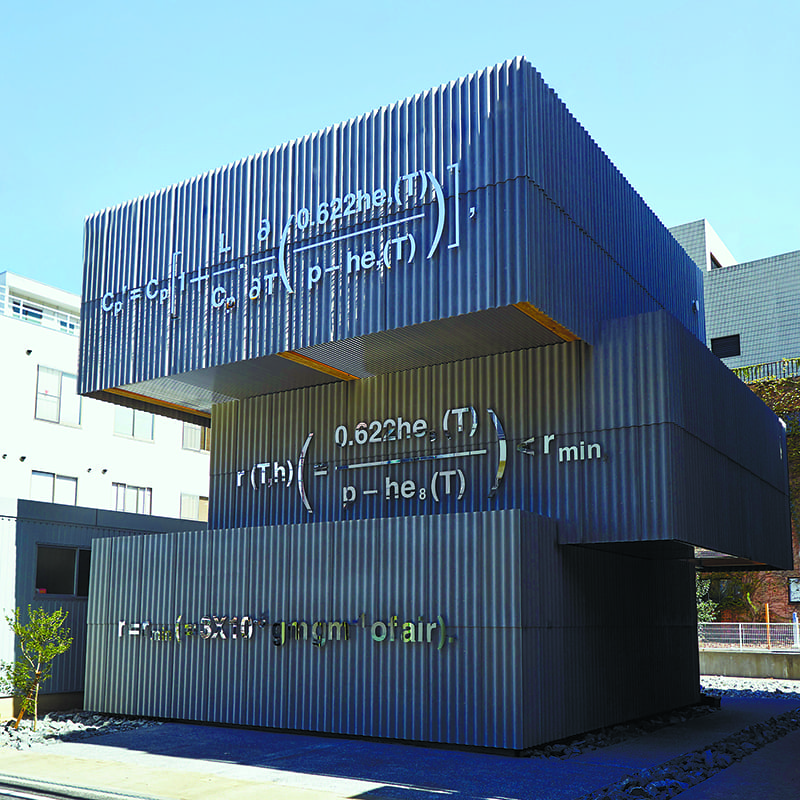 "The external walls of A&A Liam Fuji are adorned with equations used in climate change research by Syukuro Manabe, who was recently awarded the Nobel Prize in physics," explained Yasuharu Ishikawa, president of the Ishikawa Foundation, which operates both hotels. "They're Liam's homage to professor Manabe, a leading expert in global warming research. Local people have been coming to take pictures of them ever since the Nobel Prize announcement. You could perhaps call it an embodiment of the chemical reaction between three creators, including professor Manabe."
2010 marked the beginning of Ishikawa's efforts to revitalize his hometown, when he launched the Okayama Award to recognize Okayama's up-and-coming young businesspeople, entrepreneurs and researchers. Then, in 2014, he started to incorporate art as a medium of urban renewal. The catalyst was when the editor-in-chief of Monocle magazine, Tyler Brule, told him: "There are more than 800 cities worldwide the same size as Okayama. To attract people from across the globe, you need to provide them with a unique experience that none of its rivals offer." That remark led Ishikawa to organize the Imagineering Okayama Art Project, which displayed works from the art collection that bears his name on the streets of Okayama. And so he embarked on activities focused on art. One of the ideas spawned as a result was the Artist & Architect (A&A) project, via which he aims to develop hotels that themselves provide an artistic experience. A&A is overseen by gallery owner Taro Nasu, who serves as project director, with architect Jun Aoki as adviser and Ishikawa himself as its producer.
"Under the A&A plan, 20 hotels will be built in Okayama over the course of 20 years. A cluster of 20 art hotels, for rent in their entirety, that are the product of collaboration between internationally renowned artists and architects? That's without precedent worldwide," Ishikawa proclaimed.
In 2016, he launched the Okayama Art Summit as an offshoot of the Okayama Award. This triennial international exhibition of contemporary art sees the streets of the city become a gallery and has won global plaudits for the artists it attracts and the high standard of its exhibits. The event is due to be held for the third time in the autumn of 2022.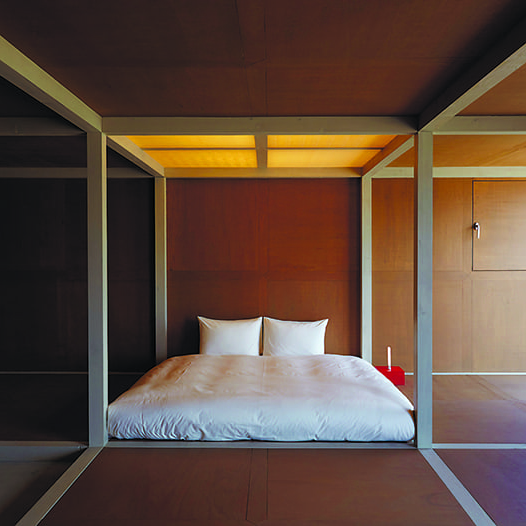 In 2021, Ishikawa masterminded the conversion of a historic former soy sauce storehouse into Fukuoka Shoyu Gallery, a cultural facility. In the main building, which dates back to the Meiji Era (1868-1912), the basement houses an art gallery, while the second floor provides a space for hosting the SDGs Juku, a kind of cram school aimed at resolving community issues. Part of this endeavor takes the form of support activities for children with developmental disorders and their parents.
"I think opening up a future for children and identifying their potential is a crucial issue for both community and human development," Ishikawa stressed. "That's because developmental disorders aren't a disability so much as a feature of each child's individuality. And I want lots of children from across Okayama Prefecture to come to Okayama Art Summit 2022. If we can nurture the talent of the future through our activities and some of them go on to play a part on the global stage, we'll have contributed to regional revitalization. That's the staunch conviction that keeps me going."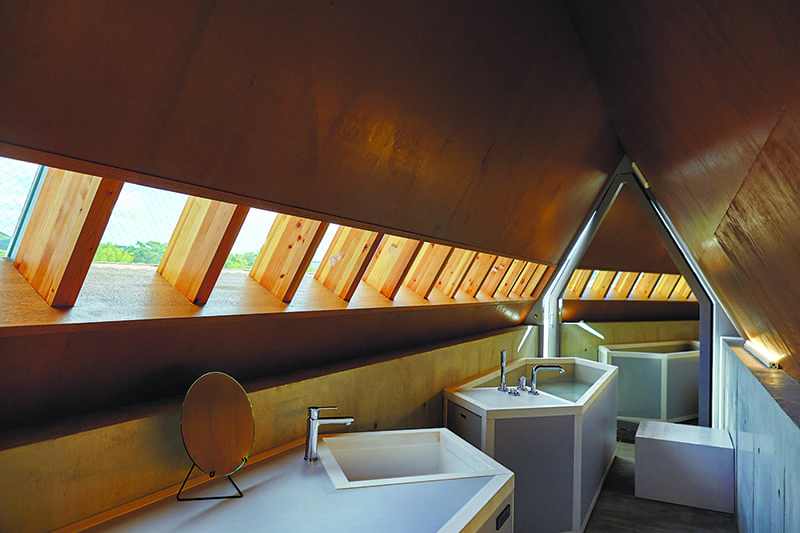 ---
現代美術家と建築家が協働。アートな宿が街を変える。
「A&A リアムフジ」と「A&A ジョナサンハセガワ」。現代美術アーティストと建築家がタッグを組んだ宿が、2019年、岡山市に誕生した。宿泊自体がアート体験となるホテルを1年に1棟、20年かけて20棟つくる「A&A(Artist&Architect)」プロジェクトの一環だ。発起人は、公益財団法人石川文化振興財団理事長の石川康晴。2010年から、故郷·岡山を活性化させる活動を行う起業家であり、アートコレクターでもある。
雑誌『モノクル』編集長の「唯一無二のものを作らなければ、世界中から人を呼ぶことはできない」という言葉を機に、アートを媒介にした町興しをはじめた石川。2016年には岡山の市街地で3年に一度開かれる国際現代美術展「岡山芸術交流」をスタート。2021年には歴史的建造物を文化施設へと改修し、発達障害児とその親を対象とした支援活動なども行っている。「子供たちの未来や可能性を見いだすことが、町づくりの重要な課題。僕らの活動が、未来を担う人材を育てられたら地域活性化に貢献できる。そう信じてやり続けています」
Return to Sustainable Japan Magazine Vol. 7 article list page