June 24, 2022
Pushing boundaries with cuisine rooted in place
RESTAURANT OF THE YEAR
By TAEKO TERAO, TRANSLATOR:WINIFRED BIRD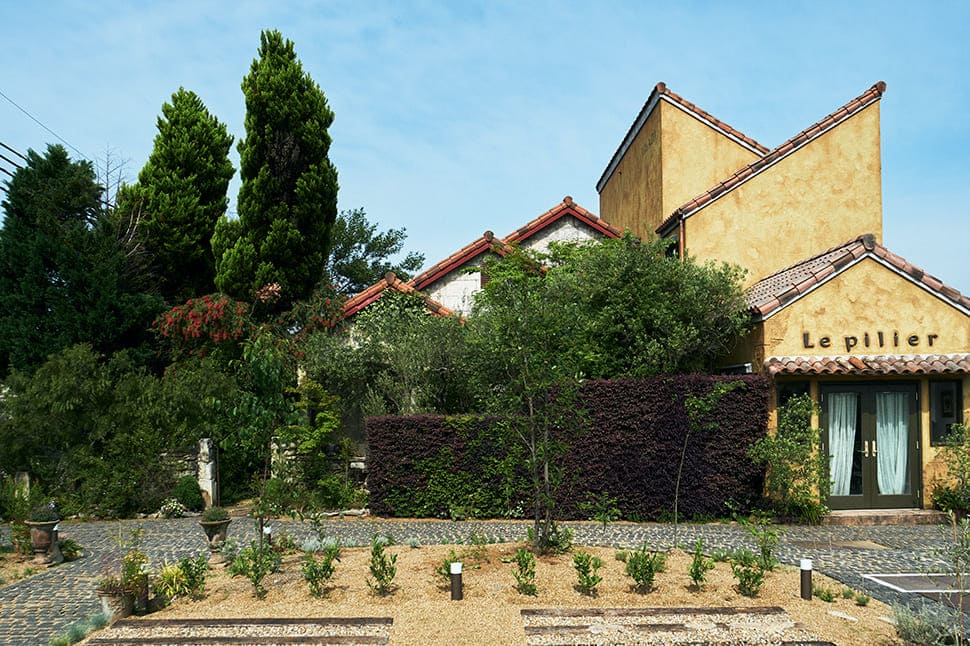 Villa Aida, winner of the Destination Restaurant of the Year 2022 award, is located in Wakayama Prefecture, half an hour by car from Kansai International Airport or a train ride with several transfers from Osaka. It isn't surrounded by great scenic beauty or near any famous sites. Instead, it is tucked among clothing shops and restaurants on the main drag of a residential neighborhood that few travelers would likely go out of their way to visit unless they were headed for this restaurant. Since there are no luxury hotels nearby, most diners finish their meal and head straight back to the airport or train station. But if they arrive an hour or so early, they can tour the gardens where chef and owner Kanji Kobayashi lovingly grows the vegetables for the restaurant. The place where the zucchini and corn ripen. The greenhouse crowded with colorful edible flowers and herbs like thyme and rosemary. They may find chef Kobayashi harvesting something, scissors in hand. What dish will it become? This, you see, is where the meal begins.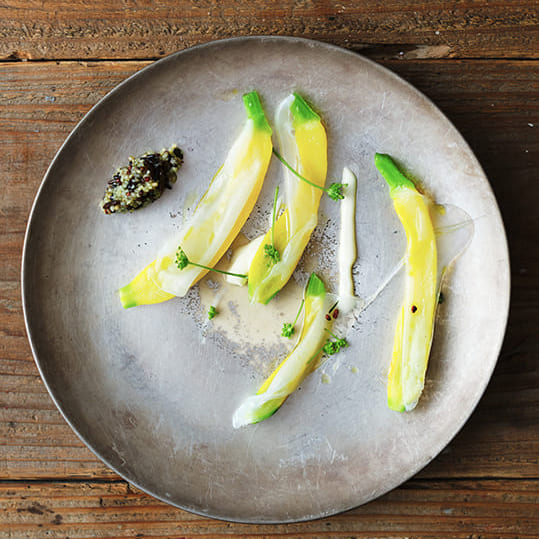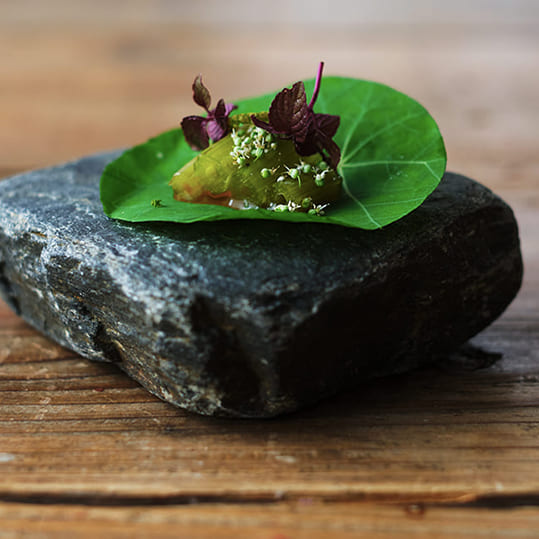 Filled with anticipation, guests step inside the restaurant, which occupies a house decorated in the style of an Italian villa. The floors are wood and the walls are white plaster. Outside the windows, dappled sunlight flickers. In a setting that is neither rural nor urban, the restaurant is a world apart. It is also an epicure's Mecca. There is only one table, for six. On chef Kobayashi's ideal day, a pair of diners from the city join a pair from the local area and pair of farmers or artisans around the table, engaging in a conversation that leaves all of them inspired by the time they leave.
The only option for either lunch or dinner is a set omakase menu for ¥19,800 ($150). In Japanese, it is called Wakayama Flavor. Since its opening, Villa Aida has advertised itself as an Italian restaurant, but year by year it has come to fit less neatly in that category. If pressed, chef Kobayashi describes his style as Wakayama flavor. Or better yet, "my cooking."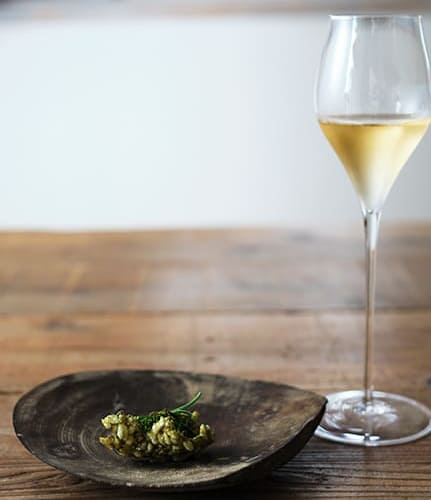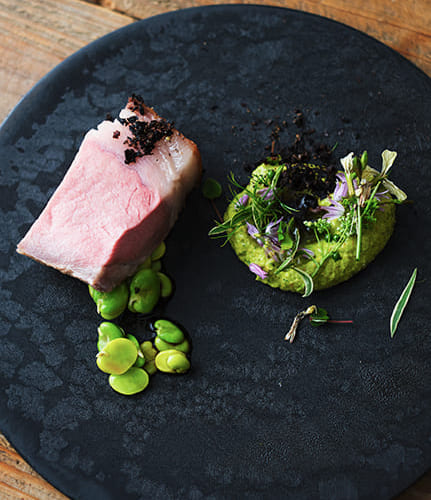 The omakase menu includes eight or nine plates, two desserts and a sweet served with tea. In May, the theme was "shoots and peas." The meal began with an amuse-bouche of chips made from kinuhikari rice grown by the chef's father and fresh tea buds picked that day. The tea buds, seasoned with a citrus yuzu ponzu sauce made in-house the previous winter, were slightly bitter and green-tasting, but not at all acrid. Their fresh flavor filled my mouth as I chewed. Next was butterbur with caramel and nasturtium. Butterbur, or fuki, is a traditional wild food deeply associated with Japanese as well as Wakayama cuisine, but the pairing with sweet caramel sauce was entirely novel, creating flavors that could only be experienced here.
In another plate, succulent new onions were pickled and served with a compote of lemon blossoms and a third item, daikon radish pods, that is rarely used outside of Villa Aida. Daikon is left in the ground over winter to flower in spring and form the tender young seed pods that are harvested for this dish. Their crunchy texture and bracing flavor, which tastes as green as they look, tied the whole plate together. Next was a plate called Guisante Lagrima Sariette. The larger of these "tear peas" were pureed and the smaller ones were arranged raw in a generous mound of unbelievably sweet orbs bursting with juice. Only freshly picked peas have such delicate, thin skins and vivid flavor. No urban restaurant located far from its suppliers could make a dish like this.
The main dish showcased inobuta, a hybrid of wild boar and domesticated pig, raised in the nearby town of Susami. A pork loin from near the shoulder was prepared sous vide and seared to bring out its flavor, then served with a hummus of flowering baby zucchini from the restaurant's garden. Dessert featured citrus fruit, a specialty of Wakayama. Even the final sweet was unexpected yet perfectly in tune with its moment in time and locality. Each element of the meal felt like an essential encounter bringing new insight to the meaning of delicious food.
From the unaffected service provided by Kobayashi's wife, Yumi, to the lineup of natural wines, Villa Aida offers a contemporary take on the appeal of this region. Rustic pleasures and natural bounty are sophisticated, and they have power to reveal the world anew. Few chefs know that better than Kanji Kobayashi.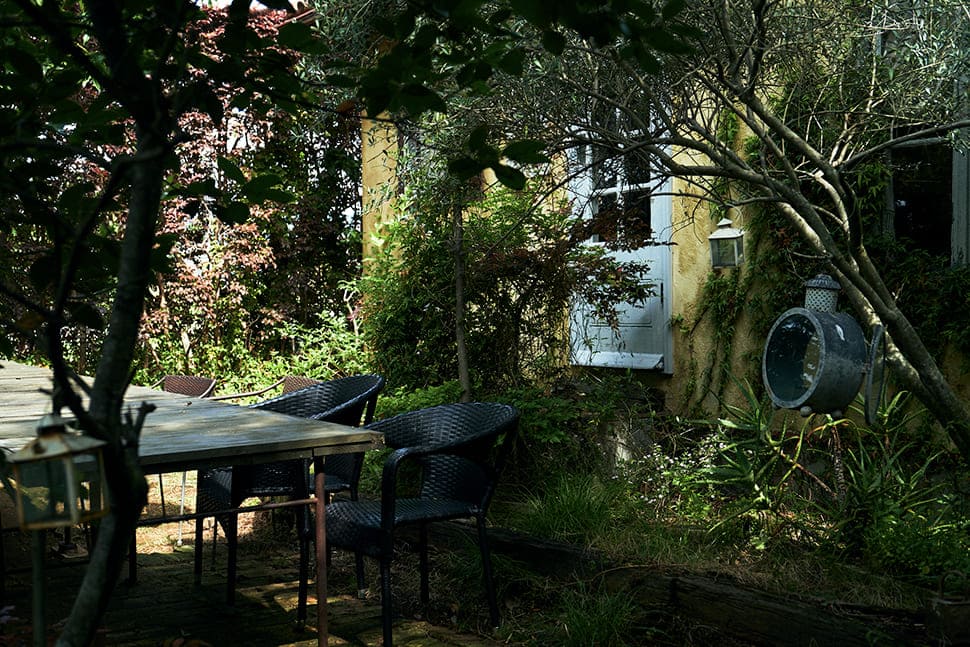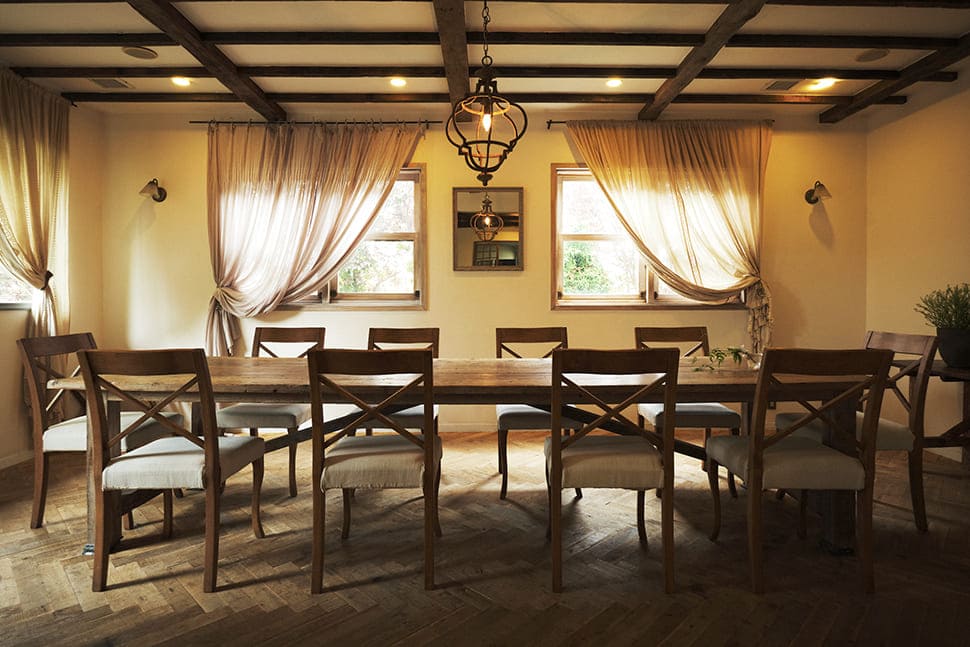 ---
自ら育てた野菜を主役に洗練された世界観を創造
「Destination Restaurants 2022」ベストオブザイヤーに輝いた『ヴィラ アイーダ』は近くに大自然も観光地もない住宅地にある一軒家のレストラン。以前はイタリアンを標榜していたが、現在、あえていうなら"和歌山風味"と小林寛司シェフは言う。
料理はランチ、ディナーともに19,800円のおまかせコースのみ。サブテーマは5月なら「初芽豆々」。シェフの父が育てた米のチップスに摘み立てのお茶の新芽を合わせたアミューズからスタート。「涙豆 サリエット」は採れたてゆえの薄皮の繊細さ、風味の鮮烈さに感動せずにはいられない。都市部のレストランでは決して真似できない料理だ。メインは近隣で飼育している猪豚、デザートは和歌山名産の柑橘類を使って。最後の小菓子まで、一見、意表を突くような取り合わせであっても、それはすべてその日、この土地で必然性をもって出会ったもの。
マダム、有巳氏の接客やワインのラインナップも相まって、土地の魅力に現代的なセンスが加わる。土くささ、自然の恵みは洗練されて、はじめて世界を振り向かせる。
Return to Sustainable Japan Magazine Vol. 13 article list page