Promoting sea sustainability with oyster farming
July 29, 2022
AQUACULTURE
By TAEKO TERAO, TRANSLATOR:TONY GONZALEZ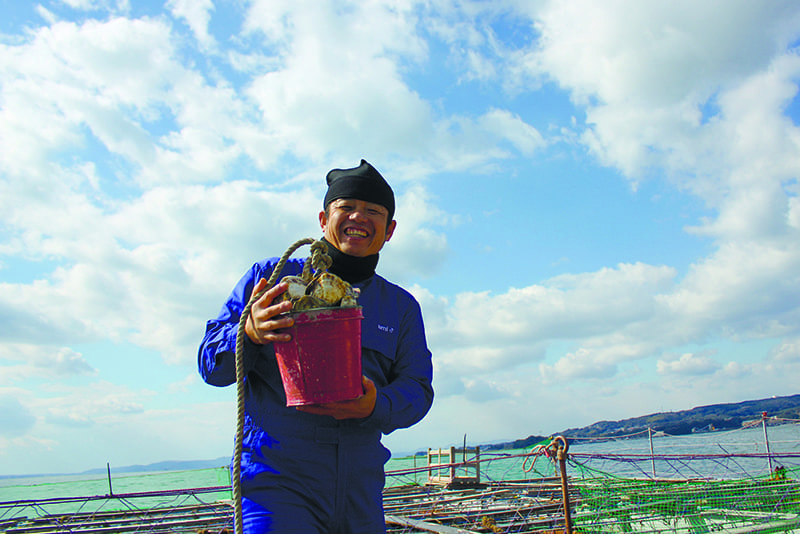 One man is working to revive Japan's oceans through oyster farming, saying, "The sea is dirtier than you might think." His oysters, which he grows using a new cultivation method he developed himself, are strongly backed by starred chefs.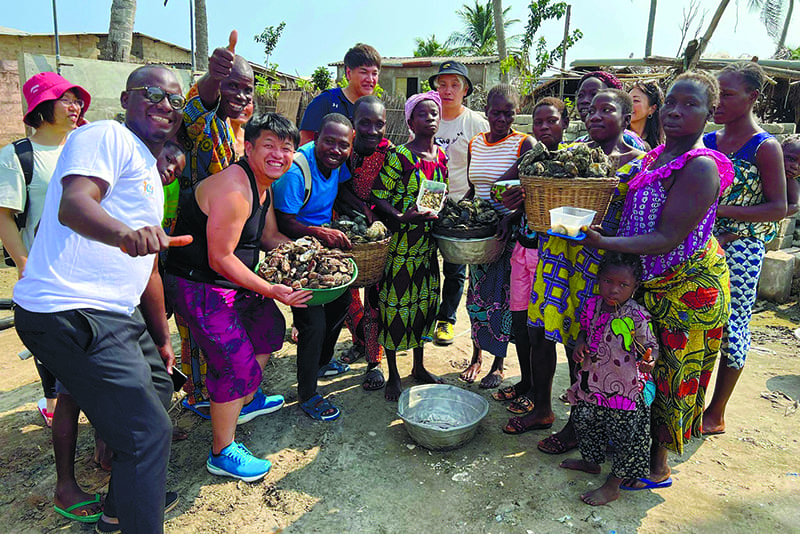 That man is Satoshi Umetsu, president of Umiotoko Co. Ltd. His company is located in Tara, a Saga Prefecture town on the Ariake Sea, one of the most productive oyster farming areas in Kyushu.
Umetsu was born into a family that operates a port construction business there. He joined the family business after graduating from junior high school, and as part of that job, he dived in many ports and harbors. From the age of 33, he traveled around the country as a sales representative, witnessing increased sea pollution and the decline of the fishing industry. While the sea appears to be clean on the surface, diving allowed him to see the sludge that has accumulated at the bottom. Although the government has been making efforts toward improving marine water quality, we have not yet reached the point where we can restore sea life to the sea.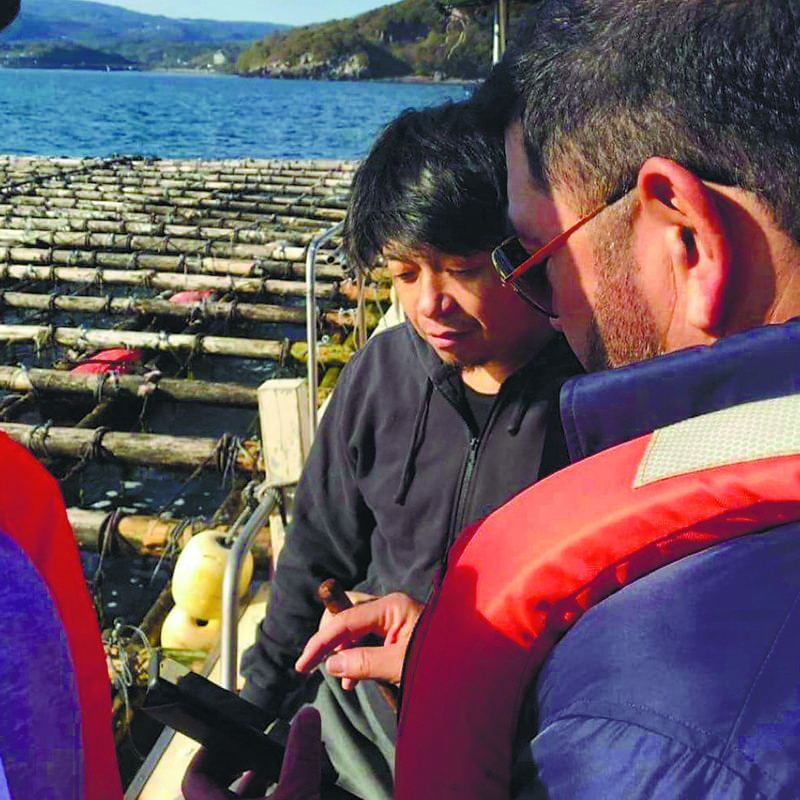 "The Ministry of Land, Infrastructure, Transport and Tourism's definition of a 'clean sea' is one that is clear and at first glance looks beautiful, but it is difficult for bacteria and other organisms to grow in water like that," he said. "From a fisherman's point of view, sea waters that look muddy because they are rich in nutrients that preserve the ecosystem are ideal."
With this in mind, Umetsu's research into marine soil improvement led him to a potential savior: oysters. "It turns out that in a sense, oysters are at the top of the marine food chain," he said. "As phytoplankton increase thanks to nutrients flowing from the mountains into the sea, seaweed and oysters can grow. Bacteria break down the waste produced by oysters, reverting it to nutrients that fish can eat, resulting in more fish. However, when the populations of oysters and other bivalves decrease, the result is too much phytoplankton, producing red tides and collapsing the ecosystem. One of the best things to do to return the oceans to health, therefore, is to grow oysters!"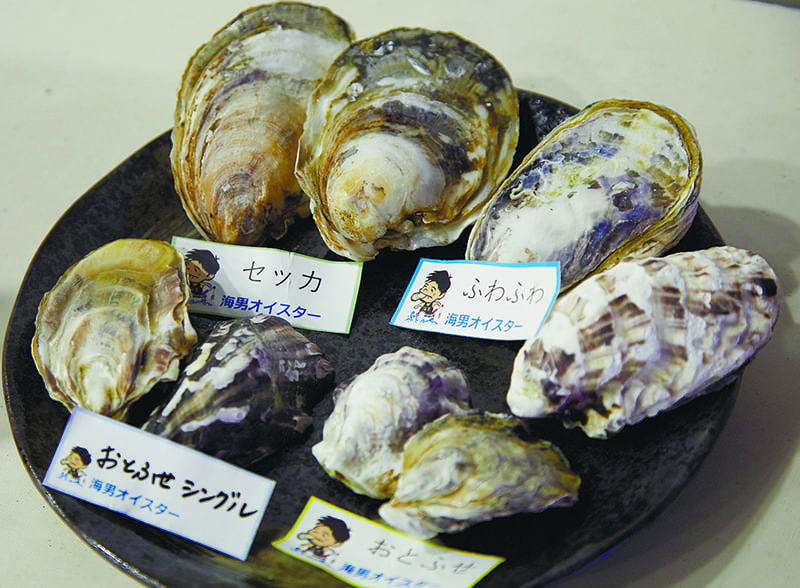 Umetsu learned oyster farming mainly from the internet and YouTube videos by overseas producers. He could not understand English, so he copied what he saw in repeated on-site trial-and-error efforts. When he started in 2009, his efforts were largely directed at fishermen, as a way to help them. In addition to his local operations in the Ariake Sea, connections he had made in Tokushima, Kagawa, Yamaguchi and other areas through the port construction business offered him locations to develop new oyster beds, and in return, he shared with them the information he had gained from his research. This enterprise produced huge losses at first, but in 2012 the Ariake farm produced an amazingly delicious crop of oysters, which caused quite a splash when he exhibited them at the Japan International Seafood Show, organized by the National Fisheries Agency. This led him to start cultivating and selling the oysters himself. His oysters, which are grown from seed oysters native to Ariake, are small with black shells and have a concentrated sea flavor. They are quickly gaining popularity under the brand Umiotoko Oysters.
"Locally sourced oysters are naturally suited to the Ariake Sea climate," Umetsu said, "so they are more robust and less susceptible to disease. This also helps to protect the sea."
Amid that success, a calamity occurred: Umetsu refused to use the seed oysters from Miyagi Prefecture that are prescribed by the Fisheries Cooperative, leading to his expulsion from the oyster division at the Oura Branch of the Ariake Sea Fisheries Cooperative in March 2019 and a ban on him performing any oyster farming, causing him tremendous financial losses. This has put Umetsu at odds with the fishermen's cooperative. He has filed a lawsuit with the Saga District Court to confirm that his expulsion was invalid and to claim damages.
Umetsu expresses his desire to "use the ocean more freely while preserving nature." The numbers of fishermen and industry newcomers are currently increasing, so plans are underway to create a Kyushu oyster brand, launch e-commerce enterprises and organize oyster tourism in Kyushu to allow visits to producers in its various regions. Incidentally, on the day of our online interview, Umetsu was visiting Benin in Africa to pass on how he plans to realize oyster farming.
"Oyster farming does not incur feed-related costs, making it a good way for developing countries to bring in foreign currency," he said. "Furthermore, increased digitalization of operations is shortening labor times for fishermen. This in turn frees up time for maintaining the mountains, because the trees and bamboo grown there are beneficial for fish reefs. A cycle like that would be ideal."
Umetsu clearly faces more challenges ahead.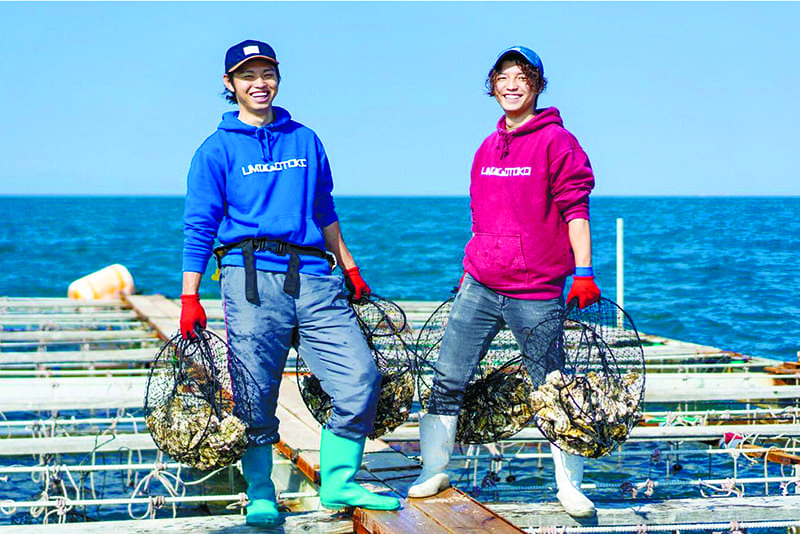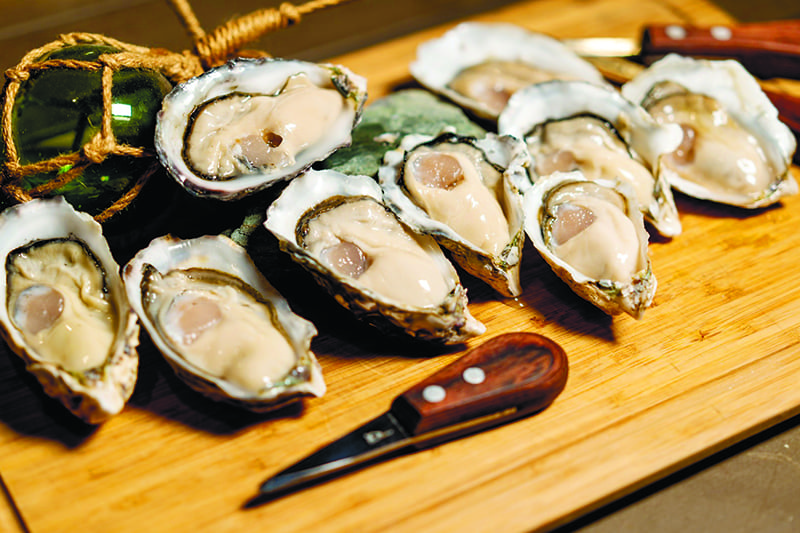 ---
牡蠣の養殖から、海の持続可能性を考える。
水産資源が減少する日本の海を、牡蠣養殖によって甦らせる活動に取り組む男性がいる。株式会社海男の代表取締役、梅津聡だ。佐賀県で生まれ、潜水士として多くの港湾の海に潜り、33歳からは営業で各地を回り海が汚れていく様と漁業の衰退を目にした。
そこで海の土壌改良を調査するうちに、牡蠣養殖が生態系の復活に寄与することがわかった。独学で養殖のやり方を学び、2012年、質の高い牡蠣が採れて以降は、自ら養殖、販売を手がけるようになる。そして、有明原産の種カキを用いた牡蠣を〈海男オイスター〉としてブランド化した。「有明の風土に合う地元産の種は病気にかかりにくく強く育ちます。このことが海を守ることにつながっていきます」
ところが2019年、梅津が「漁協指定の種カキ(宮城県産)を使わない」という理由から、地元漁協からカキ部会を除名され一切のカキ養殖を禁じられた。梅津は訴訟を起こし、漁協との対立が続いた。「自然を大切にしながら、もっと自由に海が使えるようになればいい」。現在は賛同者も増え、海外からも声がかかる。梅津のチャレンジは続く。
Return to Sustainable Japan Magazine Vol. 14 article list page