February 24, 2023
Harima Science Garden City, model for research
CITY PLANNING
By MINAMI NAKAWADA, TRANSLATOR:EDAN CORKILL
Harima Science Garden City
Construction was begun in 1986 by Hyogo Prefecture, and the city opened in 1997. It was created by sculpting hilly terrain at the eastern end of the Kibi highlands in the Harima region in southwestern Hyogo Prefecture. In addition to the large-scale synchrotron radiation facility SPring-8 and the SPring-8 Angstrom Compact Free Electron Laser (SACLA), the University of Hyogo Faculty of Science, the University of Hyogo Nishi-Harima Astronomical Observatory and the Hyogo Prefectural Particle Beam Medical Center are also located here.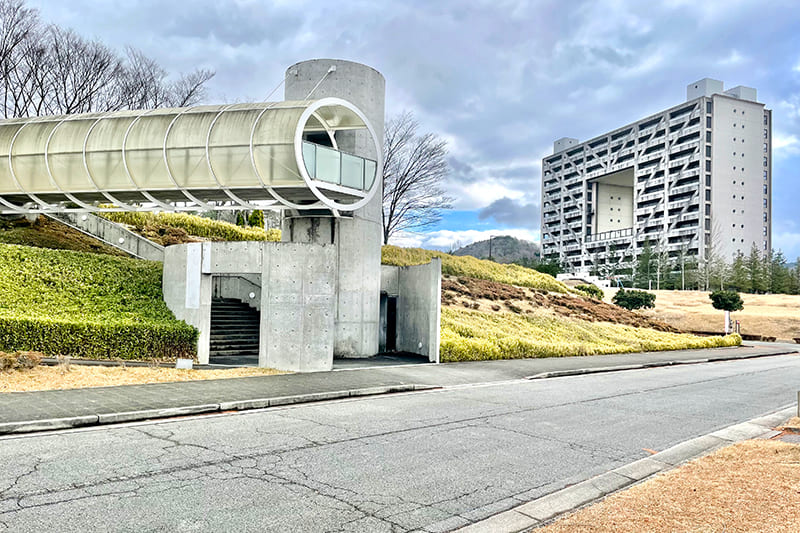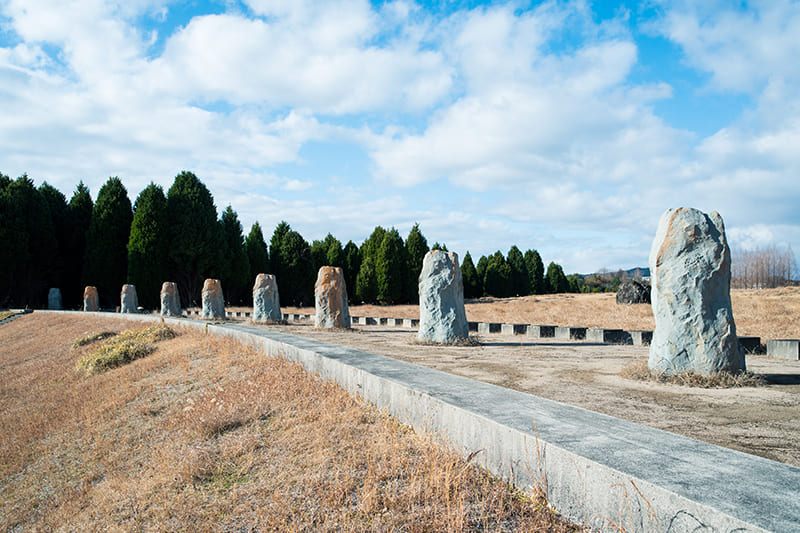 If the International Linear Collider is built in Iwate Prefecture, then a full-fledged international research city, complete with legions of scientists, engineers and their families, will be born in the Tohoku region. It might even be like a Tohoku version of Ibaraki Prefecture's Tsukuba Science City, the national project that was announced in 1963 and completed in 1980.
Tsukuba Science City was built with the aim of systematically relocating experimental and research institutes from the overcrowded Tokyo and forming a center for high-level research and education. Currently, 29 research and educational institutions, including JAXA's Tsukuba Space Center and the University of Tsukuba, are located in the area, forming a city of about 230,000 people living in an area equivalent to about half of Tokyo's 23 wards.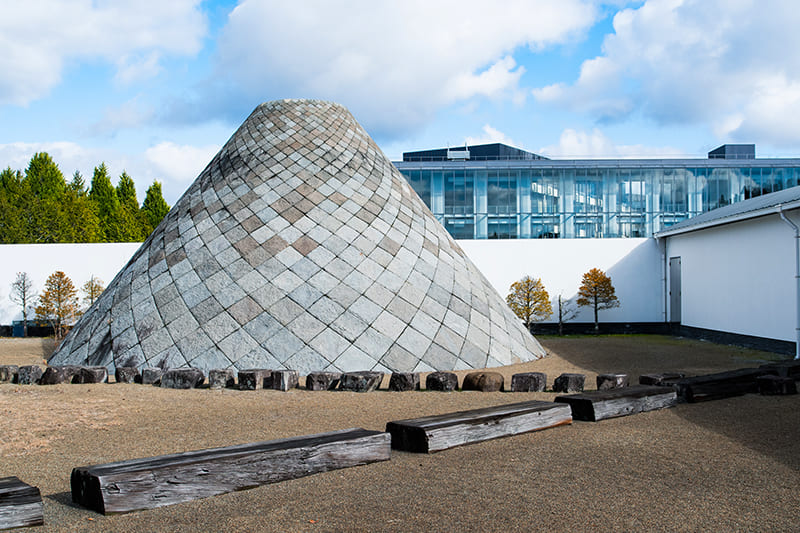 But, considering that Tsukuba Science City is conveniently located at a distance of just 60 kilometers from Tokyo, it probably isn't of much use as a model for a new science city in the more distant region of Tohoku. There is, however, one other science city in Japan that was created through similar efforts: Harima Science Garden City in Hyogo Prefecture. Home to one of the world's largest synchrotron radiation facilities, SPring-8, it is regularly visited by researchers from Japan and overseas.
Harima Science Garden City is located roughly 40 km from Himeji, home of the World Heritage-listed Himeji Castle. Based on the concept of "a city in the forest that matures over time," it was developed in a secluded hilly area under the supervision of Arata Isozaki, who was appointed as the project's master architect. The city is known for its high-quality design, which can be seen everywhere. Isozaki himself designed the Center for Advanced Science and Technology Hyogo, the district center and housing complexes; Tadao Ando designed the elementary and junior high school buildings as well as the heliport (which is currently closed); and American landscape architect Peter Walker worked on the park in the city's center.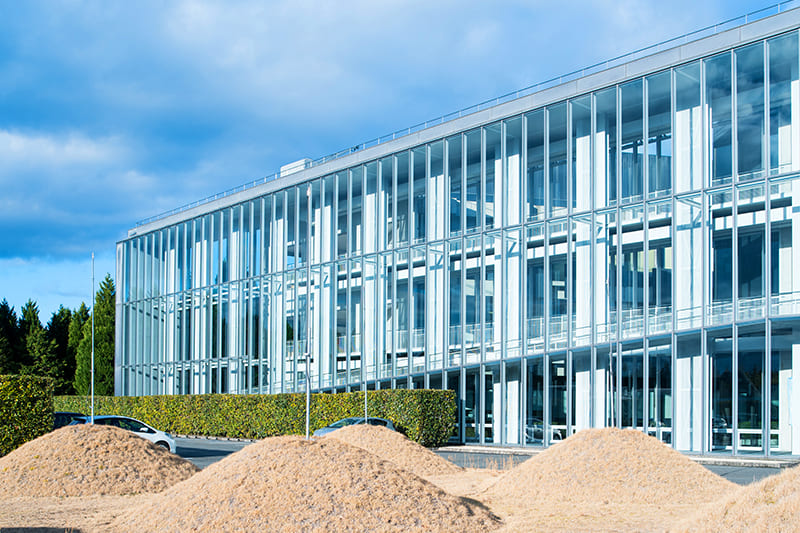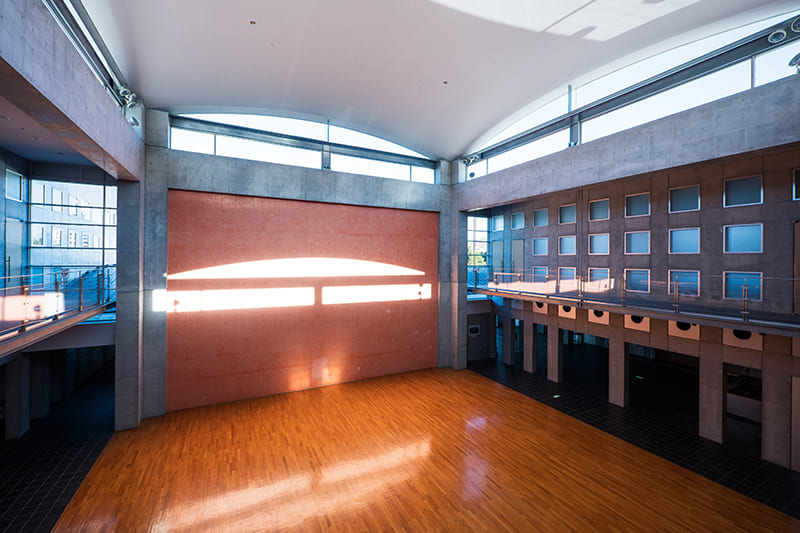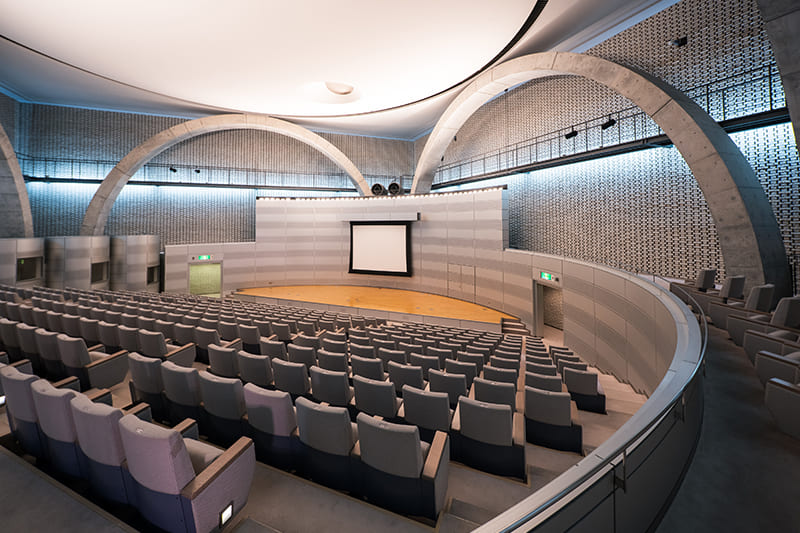 The impetus for the development of the city was the Technopolis Law enacted by the national government in 1983. The now-repealed law was established to support the creation of cities that would integrate advanced technologies, similar to Silicon Valley. Twenty-six regions in Japan, including the Nishi-Harima district of Hyogo Prefecture, where the Harima Science Garden City is located, eventually received approval from the national government to become technopolises. In 1986, a groundbreaking ceremony was held in Nishi-Harima, and development of the town began. In 1989, it was decided that a large-scale synchrotron radiation facility would be established there, and in 1997, when SPring-8 commenced operations, the city was opened. While SPring-8 is the city's centerpiece, Hyogo also established a new university, now called Hyogo Prefectural University, to support related research. In addition, elementary and junior high schools were built so that researchers and their families could settle down, and residential areas, parks and public facilities were developed.
Visiting the city some 25 years after it was opened, it is possible to rent a car from Aioi Station, where the shinkansen stops. You head for the mountains, and after driving for about 40 minutes, you pass through a tunnel and exit into a wide expanse where the city is located. The trees along the roadside are well maintained, and beautiful buildings are dotted at intervals throughout the forest. There are also schools such as junior and senior high schools attached to the University of Hyogo, and medical institutions such as the Hyogo Prefectural Particle Medicine Center and the Nishiharima General Rehabilitation Center.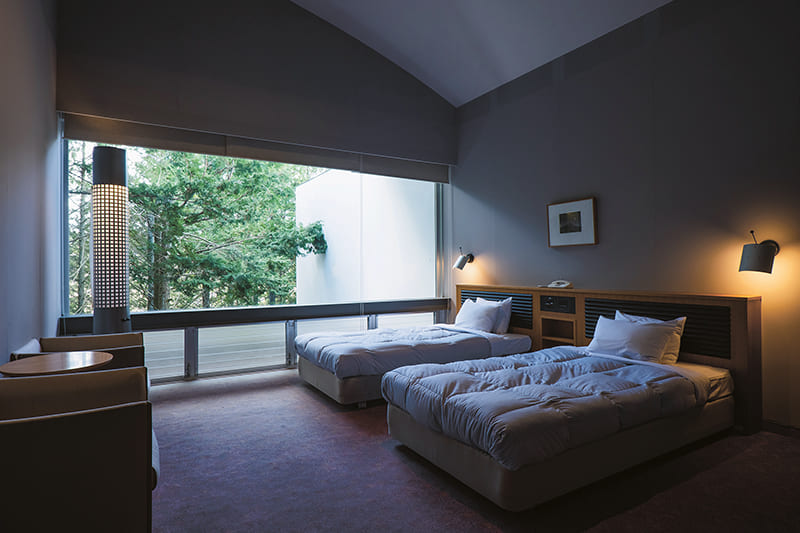 For accommodations, you can stay at the Isozaki-designed Center for Advanced Science and Technology Hyogo. This was originally a lodging facility for researchers who visited the city, but it is now open to the public as well. SPring-8 has its own accommodation facilities for researchers, so other accommodation facilities probably aren't necessary in the city. Apparently, in recent years users of the soccer ground that was built after the heliport was closed have also stayed at the Center for Advanced Science and Technology Hyogo
While the original plan projected a population of 25,000 people, a quarter of a century later, the city's nighttime population is thought to number just 1,500. The only supermarket in the district center has considered closing (to replace it, a new convenience store was built). While some aspects are certainly a little inconvenient, such as shopping for daily essentials, it certainly feels nice to spend time in a city surrounded by nature and with such high-quality design. And one thing is certain: It would definitely be a great environment in which to immerse yourself in research.
Center for Advanced Science and Technology Hyogo
Completed in 1993. Designer: Arata Isozaki 
A facility for researchers and engineers who gather in Harima Science Garden City to interact. It consists of three buildings: the conference building, the accommodation building and the research building of the University of Hyogo. The designs of the plaza in the center of the three buildings and the courtyard of the accommodation building were done by American landscape architect Peter Walker.
● 3-1-1, Koto, Kamigori-cho Ako-gun, Hyogo Prefecture
https://cast.jp/english/index.html
---
先端技術×高いデザイン性。「播磨科学公園都市」へ。
東北にILCができると世界中から研究者や技術者、その家族などが集う研究都市が生まれる。同じような取り組みで誕生した街が兵庫県の「播磨科学公園都市」だ。ここには世界最大級の放射光施設〈SPring-8〉があり、海外からも研究者が訪れる。街は"時間と共に成長する森の中の都市"をコンセプトに、建築家・磯崎新をマスター・アーキテクトに迎え、丘陵地帯を造成してつくられた。1986年に起工式を行い開発がスタート。大型放射光施設と連携した研究を念頭に、兵庫県により大学(現・兵庫県立大学)が新設され、研究者や誘致した企業の家族が定住できるよう小中学校もつくられ、住宅地・公園・公共施設も整備され、1997年に街開きが行われた。 
当初の計画人口は25,000人だったが、25年後の街の夜間人口は1,500人ほどだという。街の街路樹は整備され、美しい建物が林の中に間隔を置き建っている。兵庫県立の大学付属中・高等学校や医療機関もある。日常の買い物など少し不便なところもあるが、自然に囲まれたデザイン性の高い街は研究・開発には良い環境かもしれない。
Return to Sustainable Japan Magazine Vol. 21 article list page