April 21, 2023
A mecca for cyclists and movie buffs
ONOMICHI
By TERUKO IKE, TRANSLATOR:WINIFRED BIRD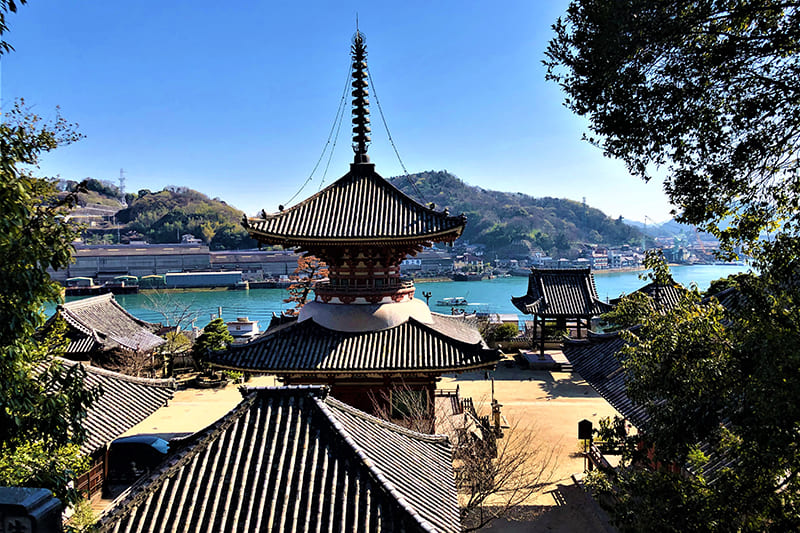 Exploring the history and culture of three cities
The name "Hiroshima" typically brings to mind the atomic bombing site that became a symbol of peace, but there is much more to Hiroshima Prefecture than its capital city. This special feature invites travelers to widen their itinerary with a focus on three other cities in the prefecture: Onomichi, Takehara and Saijo. A visit to these cities reveals the unique history, culture and industry that has developed in each. Read on to learn what the prefecture has to offer beyond central Hiroshima and Miyajima.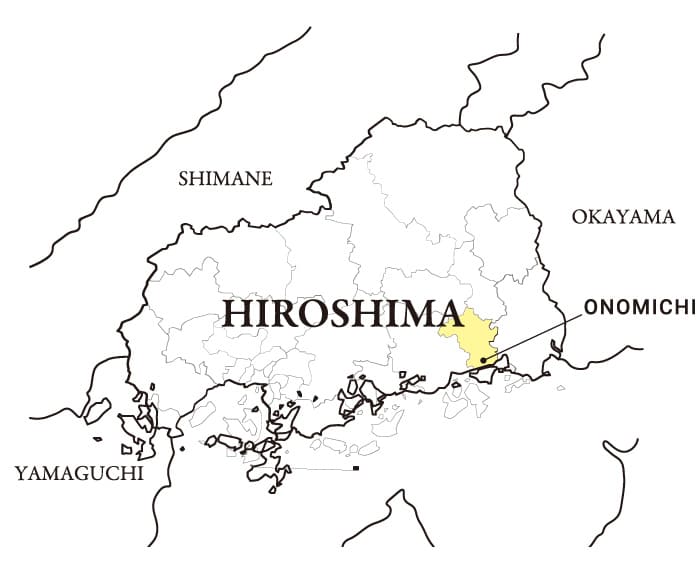 Hiroshima Prefecture facts
Population: 2,750,206
(Japanese: 2,696,155, non-Japanese: 54,051)​
(As of March 1, 2023)
Area: 8,478.52 km2
(11th-largest of Japan's 47 prefectures)
Specialty products
Lemons: Japan's top producer, growing 62% of the nationwide crop.
Oysters: Japan's top producer, growing 60.8% of the nationwide output.
---
The port city of Onomichi in southeastern Hiroshima Prefecture is known both for its hills and its appeal to cyclists and movie buffs. It is a city with two faces: the gentle coast facing the Seto Inland Sea, and the mountains where Senkoji Park and its observation deck perch. Both offer charm and interest to spare. Getting to Onomichi by local train will take you about an hour and a half from downtown Hiroshima, where the Peace Memorial Park is located.
Perhaps you have heard of the Shimanami Kaido, an expressway cutting across the Seto Inland Sea from Honshu in the north to Shikoku in the south. Starting in Onomichi and ending in Imabari, Ehime Prefecture, the 60-kilometer-long road bridges six islands (Mukaijima, Innoshima, Ikuchishima, Omishima, Hakatajima and Oshima). It is open to bicycles as well as cars, meaning cyclists can literally ride over the ocean. Cyclists flock to Onomichi from around the world to enjoy this one-of-a-kind experience.
Near the port you will find Onomichi U2, a multipurpose space that includes the bicyclist-friendly Hotel Cycle. Originally built in 1943 as a prefecture-owned shipping warehouse, the building was renovated by Hiroshima architects Makoto Tanijiri and Ai Yoshida of Suppose Design Office to include a hotel, restaurant, cafe, bicycle shop and more. Because the warehouse is a historic landmark, changes to the structure itself were not permitted. The architects instead created guest rooms by building a two-story steel-frame structure inside the warehouse. Cyclists can bring their bikes into their rooms and repair them in the shared bicycle maintenance area. What greater bliss for an avid cycler than to sleep alongside their beloved ride?
Onomichi is also famous as the setting for numerous live-action and animated films. One favorite location for shoots is a long staircase leading up a beautiful hill with old temples and shrines dotted around it. Perhaps the most famous of the many films that unfold against this charming scenery is director Yasujiro Ozu's "Tokyo Story" (1953). The film begins as an elderly couple in Onomichi prepare to visit their son's family in Tokyo, only to be coldly received. It is a fascinating record of what the city looked like 70 years ago. One of the filming locations most worth visiting is Jodoji. The historic temple is said to have been founded in 616, and its main hall (built in 1327) and Tahoto pagoda (built in 1328) are both National Treasures. The Japanese government has also designated many other structures within the precincts as Important Cultural Properties. The temple stands on a hill with sweeping views of the beautiful Seto Inland Sea and the trains that pass periodically alongside it, just like they did in "Tokyo Story." Consider watching the film before you visit to see which parts of the temple are featured, then taking a look in person.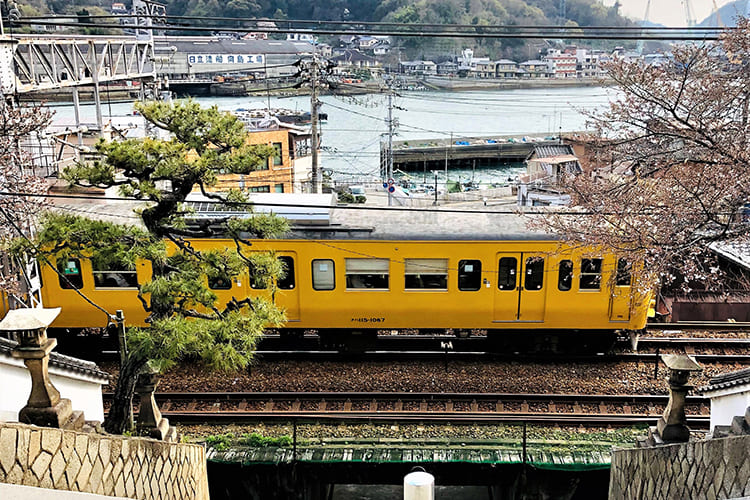 ---
Onomichi U2
Opened in 2014. Design by Suppose Design Office (Makoto Tanijiri and Ai Yoshida). This 2,000-square-meter warehouse, built next to Onomichi Strait in 1943, has been renovated into a multipurpose space with a restaurant, bakery, cafe and more. The 28-room Hotel Cycle is cyclist-friendly but open to anyone.
Address: 5-11 Nishigoshocho, Onomichi-shi, Hiroshima Prefecture
https://onomichi-u2.com/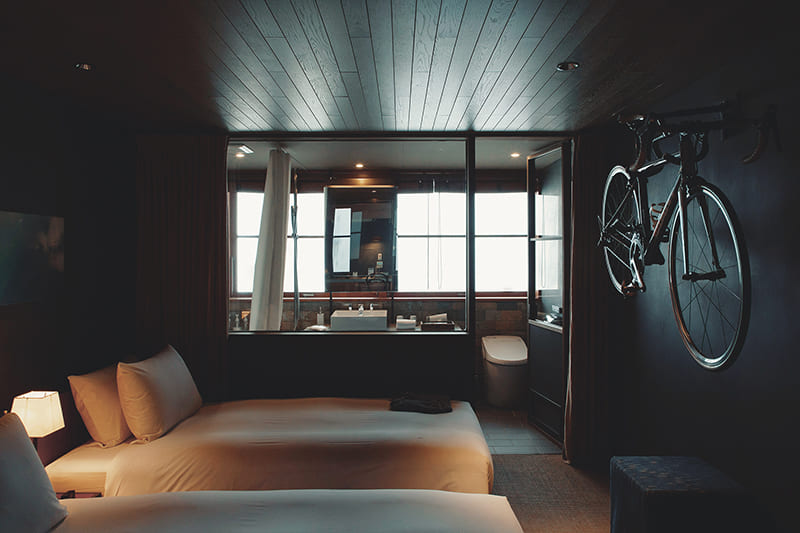 Shimanami Kaido
Opened May 1, 1999. This 60-kilometer expressway links Onomichi, in Hiroshima Prefecture, and Imabari, in Ehime Prefecture. Cyclists share the road with cars, using special bike lanes. The cycling route, which is 70 km in all, passes through six islands in the Seto Inland Sea, taking cyclists over the sea as they cross the bridges between them.
Jodoji
This Shingon Buddhist temple is said to have been founded in 616. The main hall (built in 1327) and Tahoto pagoda (built in 1328) are both National Treasures, while the gate and various items owned by the temple are Important Cultural Properties. Jodoji is also known for featuring in the Yasujiro Ozu film "Tokyo Story." One of Onomichi's best-kept secrets, the temple receives relatively few tourists.
Address: 20-28 Higashikubocho, Onomichi-shi, Hiroshima Prefecture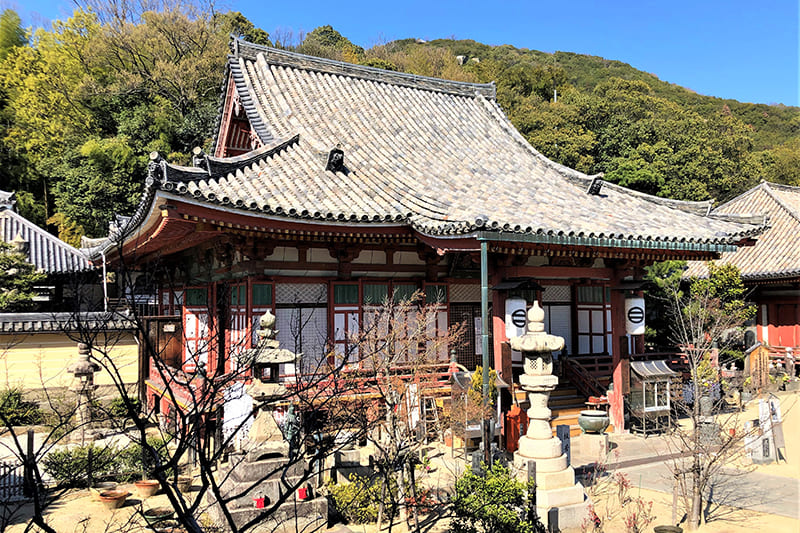 LOG
Opened in 2018. Design by Studio Mumbai. Perched on the slopes of Mount Senkoji, this 1963 apartment building has been transformed into a boutique hotel with six guest rooms. The renovation was led by Studio Mumbai, an Indian design firm directed by Bijoy Jain. The hotel cafe is open to the public, making it a perfect stop on a stroll through Onomichi.
Address: 11-12 Higashitsuchidocho, Onomichi-shi, Hiroshima Prefecture
Hours: 11:00 a.m. – 5:00 p.m. Closed irregularly
https://l-og.jp/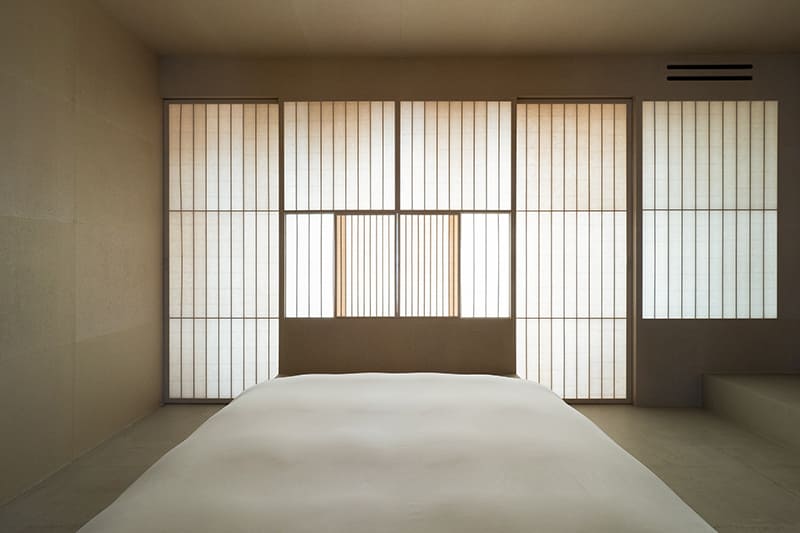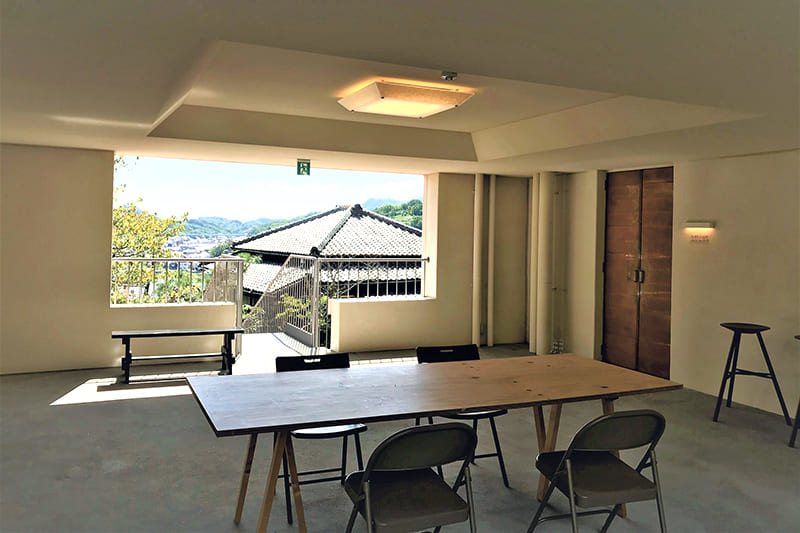 ---
尾道:サイクリストと、映画好きの聖地へ。
広島県尾道市から愛媛県今治市までの60kmを、6つの島をまたぎ橋でつながる「しなまみ海道」をご存じだろうか? この自動車専用道路は、自転車の通行が可能で、海の上をサイクリングできることから、世界中からサイクリストがこの街を訪れる。そんな尾道にはサイクリスト専用ホテル〈HOTEL CYCLE〉(複合施設〈Onomichi U2〉内)がある。このホテルの特筆すべきは室内にも自転車を持ち込める点だ。ここは愛車と共に眠りにつくことができる至福のホテルなのだ。
尾道はまた名作映画のロケ地の舞台として知られている。街の中には長い階段が続く美しい丘があり、その丘の周辺には古くからある寺院が数多く点在する。そのような美しい風景の中で映画が展開されるが、なかでも有名な作品が、小津安二郎監督の「東京物語」(1953年)だ。そのロケ地のなかでも特に訪れたいのが〈浄土寺〉だろう。浄土寺は616年に創建されたと言われる古刹で、国宝に指定されている「本堂」(1327年)や「多宝塔」(1328年)など貴重な建築にも出会うことができる。
Return to Sustainable Japan Magazine Vol. 23 article list page