August 25, 2023
Chamber's Townsend bridges Japan, Australian, N.Z.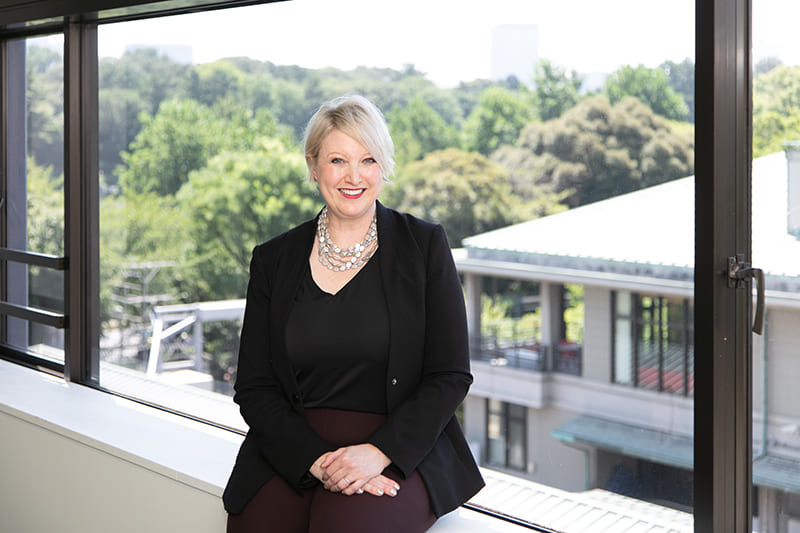 The recent sit-down between Sally Townsend, chair of the Australian and New Zealand Chamber of Commerce in Japan (ANZCCJ), and Ross Rowbury at the 32nd Roundtable was a conversation about diversifying the two countries' images and avoiding complacency in their relationships with Japan. The pair also discussed the role that Australians and New Zealanders who are long-term residents of Japan can play in driving exchanges and access to opportunities.
Townsend herself assumed her current position as the South Australian government's regional director for Japan and South Korea after nearly two decades living in Japan. She first came here as a high school exchange student, then again later on to teach English for a year.
"I went to London on a working holiday visa, and after two years I went back to Adelaide," South Australia's capital. "As much as I love Adelaide, for someone in their early 20s, I was still eager to do something different. So I thought: 'I'll go to Japan. I've studied Japanese, it'll be great.'" Finding herself in the middle of the hot and very humid Tokyo summer, and with her Japanese-language skills not being as good as she thought, Townsend second-guessed her decision of moving countries, but she was still committed to the challenge. She enrolled in a Japanese school during the mornings while working as an English teacher at night. "I finished the Japanese course and decided to go on to do a university degree in Japan. And I am still here, 23 years later."
Having previously worked in the wine industry, Townsend has first-hand knowledge of just how well known products such as Australian beef and premium wine are in Japan. However, the 650-member-strong chamber of commerce has been working on adding new dimensions to the awareness of Australia beyond primary industries, and diversifying its own membership and initiatives. That has meant encouraging more women to also run for elections to the executive council. It has also meant establishing new committees, resulting in an executive council that has also incorporated members of varying backgrounds who better represent the diversity of the membership, beyond the conventional "lawyers and bankers."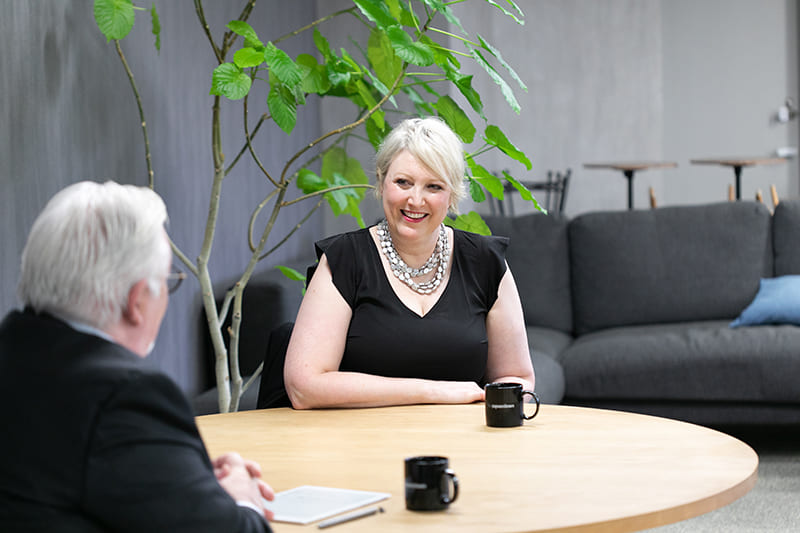 The chamber recently established a Sustainability Committee and a TIER Committee (tech, innovation, education and research) in order to leverage the number of Australian universities coming to Japan looking for R&D opportunities and partnerships, and tech companies and startups looking at entering the Japanese market. "We try and see where there are opportunities to assist companies," she said.
Townsend pointed out that many Australian startups are coming to Tokyo in December for this year's Innovation Leaders Summit, a Tokyo Metropolitan Government initiative.
The summit, conducted by Project Nippon Co. Ltd., is Asia's largest open innovation conference, matching hundreds of startups from all over the world, with support from Japan's Ministry of Economy, Trade and Industry. Organizations like the ANZCCJ provide support and market exposure to the startups that participate.
As South Australia's regional director, Townsend's job involves attracting Japanese and South Korean investment into the state and finding trade partners in both markets for South Australian producers. Townsend said that in a project partially financed by Japan's Ministry of the Environment, Marubeni Corp. will export the world's cheapest "green" hydrogen to Indonesia from Adelaide starting next year.
Overall, however, while Japan has enjoyed good relations with Australia and New Zealand, more can still be done to improve general knowledge of Japan. Additionally, there is the danger of this relationship leading to complacency amid an atmosphere of competition from other countries.
"One of our (ANZCCJ) roles definitely is to showcase and build a greater spotlight on what's happening with Japan and on Australians and New Zealanders and what they're doing in Japan. Australians don't know what's going on with Japanese companies in Australia. I mean, Mitsui, for example — I think they're one of the largest taxpayers in Australia; it's a Japanese company. And Australians don't know what Australians are doing in Japan. It's down to activities that we do — conversations like this, for example, really building the profile in showing the attractiveness of Japan beyond manga and anime, but leveraging that initial attraction," Townsend said.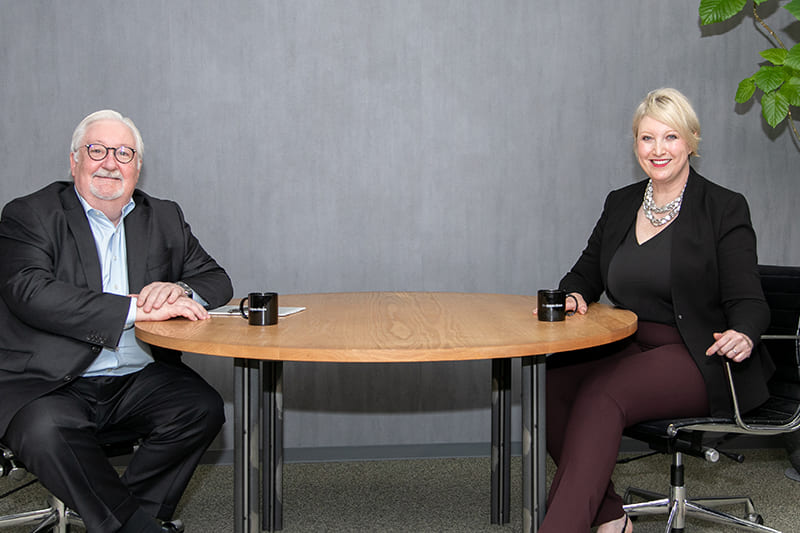 At the same time, improving Japanese education in Australia, even with competition from other Asian languages, in particular, is important. Initiatives like the homestay program that brought her to Japan as a teenager, in which she stayed with the family of a student who had stayed with her family in Adelaide, are crucial. Maybe because of such early contact with Japan, or simply because of geography, Townsend said she has never felt far from home during her time in Japan.
A similar level of comfort is probably evident in the relationship between New Zealand and Australia and Japan, but Townsend warns that this can be disadvantageous.
"I think that the danger with Australia and New Zealand is that we do become complacent. We think, 'Oh, this is great because our relationship is fantastic.' Particularly around geopolitics, we have to work together well. And we will do so more in energy and defense. But we can't just expect that we can come over and share a wine and 'Isn't this great?' and everything's going to be hunky-dory. We have to work a lot harder. We're seeing that really in the new energy space; Japan has incredibly ambitious decarbonization goals, and they have to be met in the very near future, so Australia is like, 'Oh! We can help you.' But so can Saudi Arabia, so can Canada, so can the United States, so can Chile. We just have to remember that a lot of the time we have competitors, and I think we have to work a bit harder."
Some of that work also has to do with widening perceptions of Japan. More travel has dispelled certain ideas about Japan, such as an absence of services in English and high prices for everything. In addition, initiatives like the Innovation Leaders Summit show that the Japanese side is working hard to build the flow of talent and ideas into the country.
The chamber's own Young Generations Program provides students and young professionals with networking, internship and career development chances within the ANZCCJ community. During COVID, virtual platforms made this opportunity available to university students in Australia and New Zealand who had interest in Japan, either because they were studying Japanese or International Business.
Through interview-style sessions, the students and young professionals got the opportunity to be introduced to "the faces of the chamber," in which they talked to members of the chamber and discovered more about the members' journeys, what led them to Japan and their current roles.
"I don't want to say 'COVID was great' because it was pretty terrible for a lot of people, but it did provide wonderful opportunities to virtually connect with talented and motivated people in Australia and New Zealand, and that was a great chance for us to talk about how fantastic Japan is and the opportunities people may have if they were to come over," Townsend said.