August 30, 2021
To make clothing from clothing: Taking up the challenge of endless recycling
RECYCLING
By AI SAKAMOTO, TRANSLATOR: ELEANOR GOLDSMITH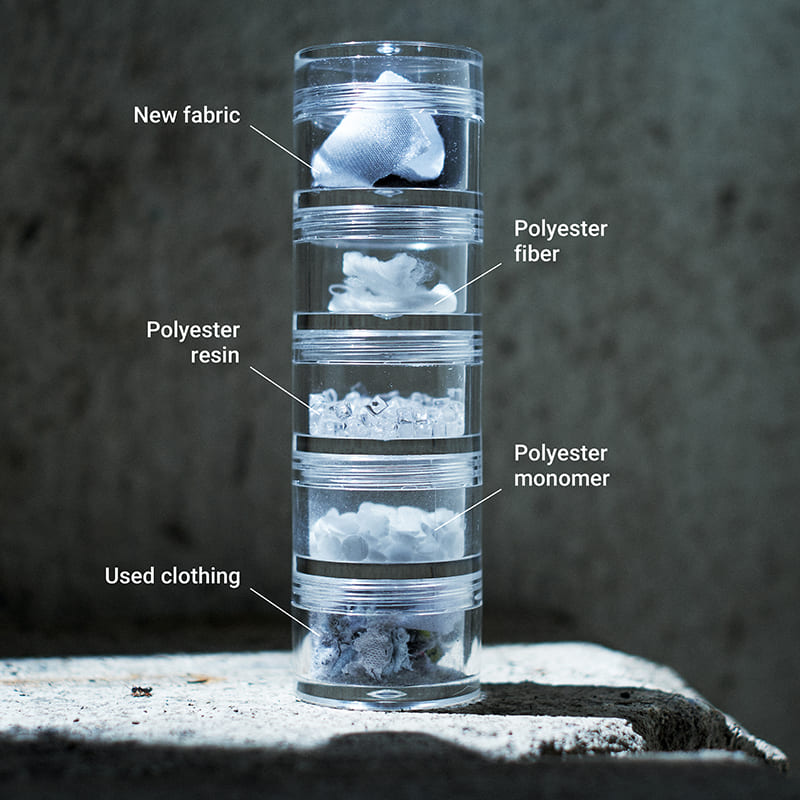 To make clothes, you need fibers. The petroleum-based fiber polyester currently accounts for 60% of global fiber production by weight, amounting to 52 million tons per year. Durable, quick-drying and versatile, polyester can be blended with other materials to create varied yarn types, including ones that feel natural, or be imbued with water-repelling or ultraviolet-filtering properties.
Jeplan Inc. has been working on a groundbreaking polyester recycling initiative since 2016. For many people, the first thing that springs to mind when recycled polyester is mentioned is the production of raw material from discarded polyethylene terephthalate (PET) bottles. However, Jeplan has developed what it calls BRING Technology, a unique chemical recycling method that takes a different approach. The technique involves extracting only the polyester fibers from discarded clothing and breaking them down to the molecular level before refining to remove impurities. The result is recycled polyester resin that can be used to make fiber again.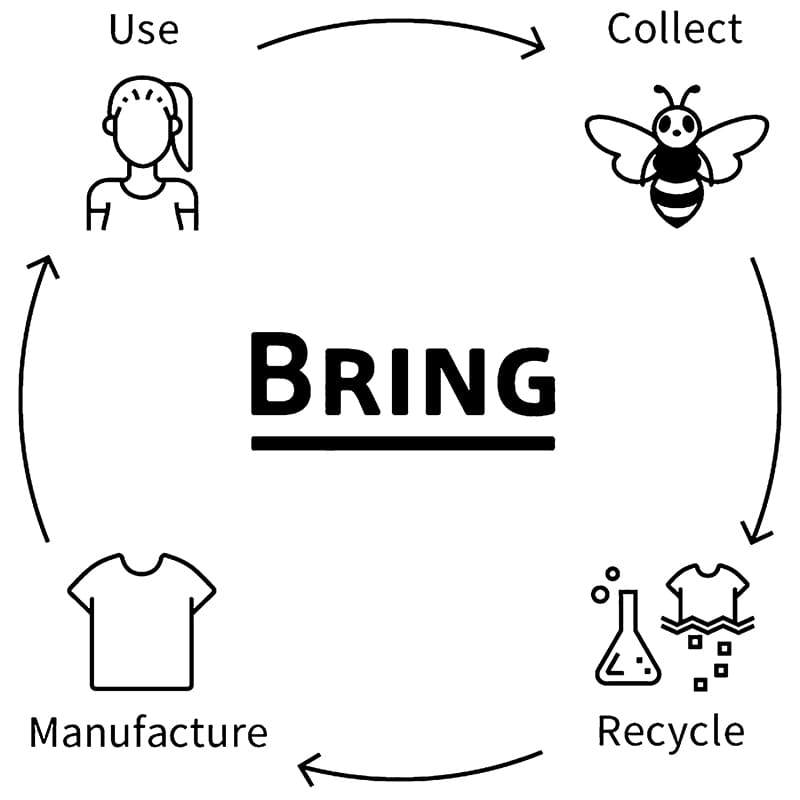 "The conventional method of heating PET bottles to melt them down means dirt and impurities can't be removed, so recycling can take place only once," said Takayuki Nakamura, Jeplan's product marketing manager.
"However," he continued, "BRING Technology is capable of refining at the molecular level, enabling polyester of the same quality as virgin material to be produced. As impurities don't build up each time it goes through the recycling process, the material can be used over and over again. Not only does this technique reduce the quantity of petroleum used, but we also have results suggesting it can cut the volume of carbon dioxide emissions by 60% compared with manufacturing new polyester from petroleum."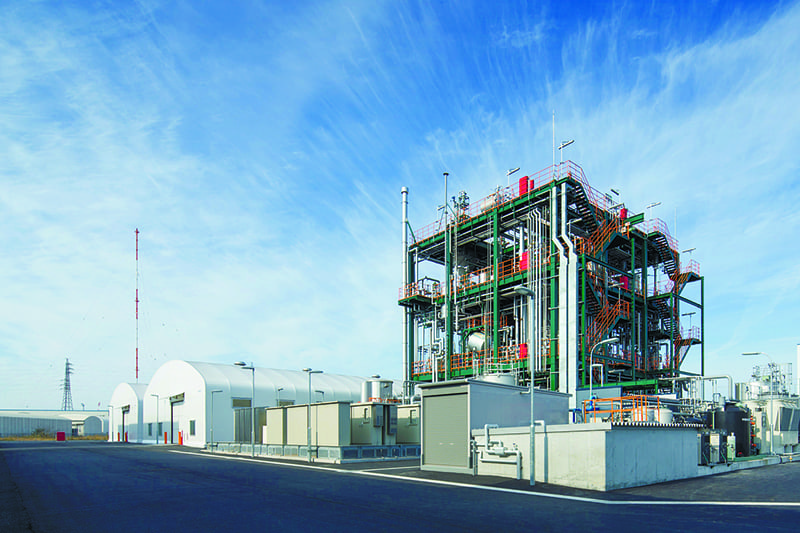 In addition to developing a new technology drawing attention from across the globe, Jeplan also operates the BRING Project. The company offers a seamless service encompassing everything from collecting used clothes to recycling them at its own plant, making new clothes from the recycled polyester resin and even selling them. Muji and GU are among the more than 100 brands and companies that have endorsed the initiative, allowing collection boxes to be placed in their stores. Between the 2009 launch of the BRING Project's forerunner, the FUKU-FUKU Project, and December 2019, Jeplan collected 3,000 tons of clothing, equivalent to 15 million T-shirts.
"As well as supplying recycled polyester material to apparel brands, we ourselves manufacture and sell clothes using it, as a means of illustrating the concept of making clothing from clothing in a way consumers can easily comprehend," Nakamura said. "I think consumers can understand the recycling-based society at a deeper level when they see for themselves how the old clothes they brought back have been recycled into new ones. The other important thing is making attractive products that they want to buy. The project won't last long if we rely on people buying items because they're sustainable, rather than encouraging them to purchase items that appeal to them, which just happen to be sustainable."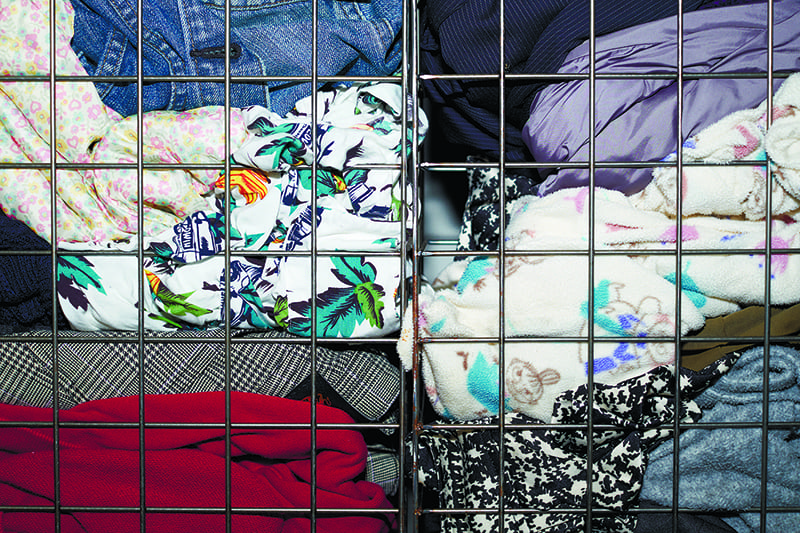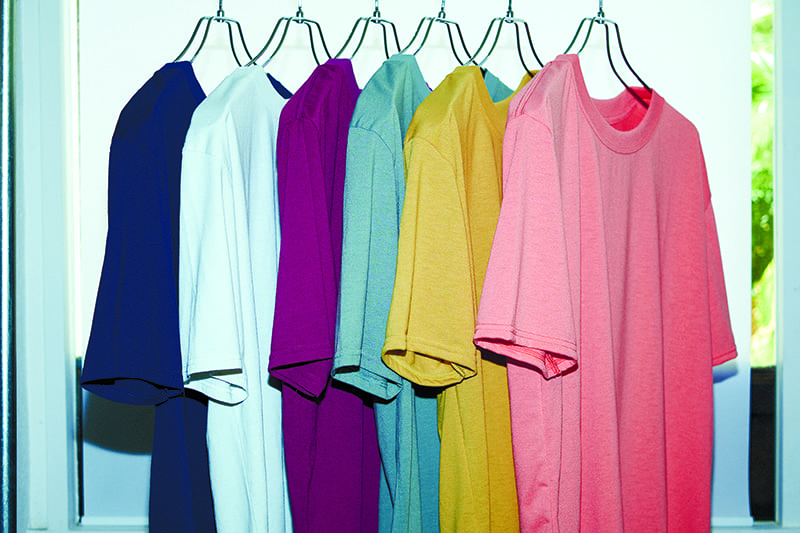 Combining the feel of cotton with the functionality of polyester, the first BRING T-shirt reached the market in 2018. Since then, the BRING brand has sought to combine performance and design, without slavishly following trends. As well as producing items in collaboration with partner companies and brands, Jeplan launched the Circular Economy D2C program in 2020, selling clothing directly to consumers via the BRING website. The product range has expanded from outerwear to include underwear and eco-bags, too.
"Our range has grown to 20 items this year from just eight last year," Nakamura said. "This autumn, we plan to open a physical store in Ebisu offering all our items."
Jeplan is undertaking a wide range of projects focused on repeatable recycling, aiming to create a sustainable society with cycles for all kinds of resources. Now that such initiatives transcending the conventional concept of recycling are seeing the light of day, we might soon even witness the birth of a new word to replace "recycling."
---
服から服を作る──。新たな循環への挑戦。
ポリエステルを活用した画期的なリサイクルに、2016年から取り組んでいる企業が〈日本環境設計〉だ。一般に、再生ポリエステルというと、廃ペットボトルを原料に再生する方法を思い浮かべるが、同社は独自のケミカルリサイクル(化学的再生法)を開発。使わなくなった服からポリエステル繊維だけを抽出、分子レベルまで分解したうえで不純物を取り除き精製、繊維の元となる再生ポリエステル樹脂を作り出す。同社の中村崇之氏は「ペットボトルを溶かす従来の方法ではリサイクルは1回限り。しかし当社の技術であれば、何度も繰り返し再資源化することが可能で、石油から新たにポリエステルを作ることに比べて、CO2排出量を60%削減できます」と語る。
新技術の開発と同時に行っている活動に〈BRING〉がある。古着回収からリサイクル、再生ポリエステル樹脂を原料に服を作り、販売まで一貫して行う取り組みだ。2009年から回収を始め、Tシャツに換算すると1500万枚分の古着を回収してきた。
Return to Sustainable Japan Magazine Vol. 3 article list page