August 26, 2022
Architect Ban gets housing to Ukraine refugees
UKRAINE
By FUMIKO SUZUKI, TRANSLATOR:EDAN CORKILL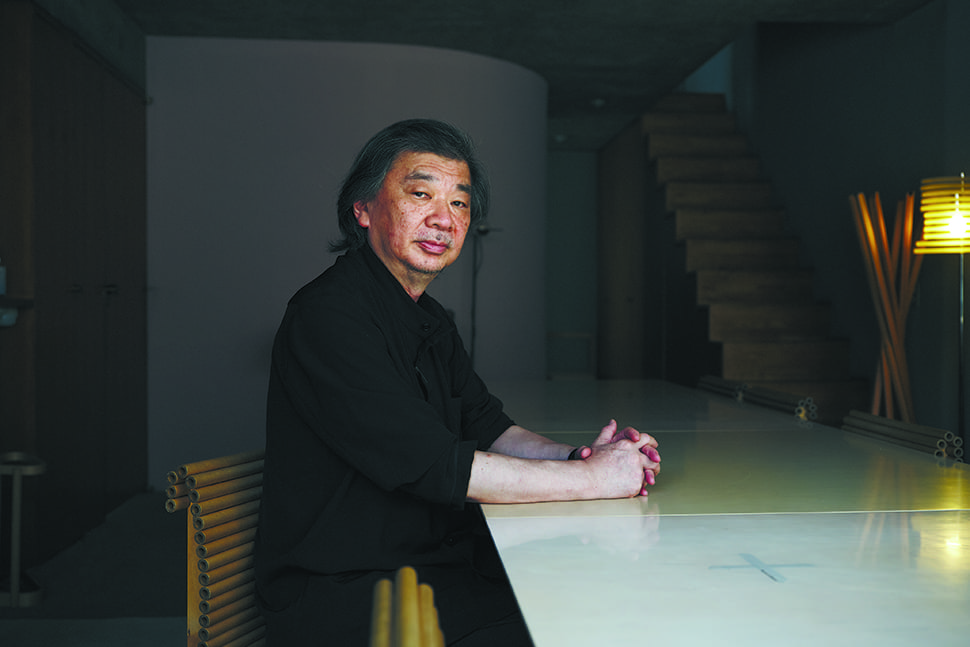 SHIGERU BAN
Born in 1957 in Tokyo. From 1977 to 1980, he studied at the Southern California Institute of Architecture, and in 1984 graduated from the Cooper Union's School of Architecture. From 1982 to 1983, he worked for Arata Isozaki. In 1985, he established his own practice, Shigeru Ban Architects. In 1995, he began consulting for the United Nations High Commissioner for Refugees (UNHCR) and also established the Voluntary Architects' Network (VAN), an organization that conducts disaster relief. His major works include the Japan Pavilion at Expo 2000 in Hannover, Germany; the Centre Pompidou-Metz, the Oita Prefectural Art Museum, the Swatch Omega Headquarters and La Seine Musicale. His many awards and commendations include the Grande Medaille France Academie d'Architecture (2004); L'Ordre National du Merite, France (le grade d'officier) (2008); the Auguste Perret Prize (2011); L'Ordre des Arts et des Lettres, France (le grade de commandeur) (2014); the Pritzker Architecture Prize (2014); Medal of Honor, Japan (purple ribbon) (2017); the Mother Teresa Memorial Awards for Social Justice (2017); and the Princess of Asturias Award for Concord (2021). Since 2021 he has been a member of the High-Level Roundtable for the New European Bauhaus. He is a professor at Keio University Shonan Fujisawa Campus' Faculty of Environment and Information Studies.
http://www.shigerubanarchitects.com/
Regrettably, our world is not immune to large-scale disasters and wars. And each time one occurs many people inevitably become displaced and face terrible difficulties. For years, architect Shigeru Ban has made addressing this reality part of his work. In 1995, he established the nonprofit organization Voluntary Architects' Network (VAN) to provide support in disaster areas. Its main activities are the provision of shelters for displaced people and the construction of temporary housing. Not limited to Japan, the network's activities extend to countries all over the world.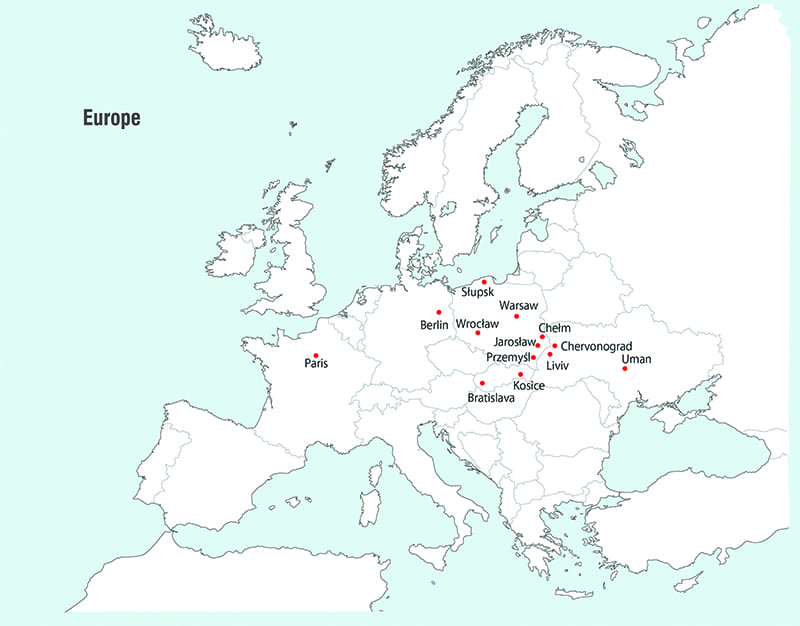 Of course, as an architect, Ban's work extends beyond supporting the victims of disasters. Born in Tokyo in 1957, he studied at the Southern California Institute of Architecture and the Cooper Union in New York, and as a student he worked at the office of Japanese architect Arata Isozaki. Since establishing his own practice in 1985, he has worked on a variety of projects, from private residences to public buildings. From the outset he was never interested in following fashionable trends, but rather preferred to focus his energies on developing his own structures and materials. His approach is clearly expressed in his series of "paper architecture," for which he uses cardboard tubes as a building material. His paper architecture creations range from shelters for displaced people to large-scale projects such as the Japan Pavilion at Expo 2000 in Hannover, Germany.
Besides this, Ban is well-known for other buildings, such as his Centre Pompidou-Metz (2010), an annex for Paris' Pompidou Centre that is located in northeastern France, and La Seine Musicale, a music complex on Seguin Island on the Seine River in Paris (2017). In 2014, he was awarded the Pritzker Prize, which is considered the Nobel Prize of architecture. With offices in Tokyo, Paris and New York, the internationally renowned Ban is often counted among the world's "starchitects."
Immediately after the commencement of the Russian invasion of Ukraine on Feb. 24, 2022, a huge number of Ukrainian refugees fled to neighboring countries. Shelters, especially in Polish towns near the Ukrainian border, quickly filled with displaced people staying there temporarily before making their way to other destinations across Europe. Ban saw their situation on the television news at the beginning of March.
"I thought the plight of these evacuees was similar to that of victims of natural disasters. When you live in an evacuation center, you lack the privacy that is one of the basic human rights. Something needed to be done," Ban explained.
His first step to propose to the Polish architect Hubert Trammer that they deploy a partition system he had developed called the Paper Partition System. PPS consists of two types of cardboard tubes of different widths assembled into a grid-like frame, on which curtain-like fabric is hung. The system ensures the minimum necessary privacy for families living in evacuation centers. With the help of a group led by Trammer, it was decided that they would set up a PPS shelter in the Polish town of Chelm near the Ukrainian border.
"I sent Trammer a picture of the PPS and asked him if there would be a need for it on the ground there, and he said he thought there was," Ban said. "He contacted the Chelm mayor and also found a cardboard tube factory in Poland that could provide the necessary tubes free of charge. Luckily, a Polish student I had taught at Kyoto University of Art and Design [now Kyoto University of the Arts] had become a faculty member at a university in Poland, and he was able to recruit student volunteers. This network of collaborators is one of the reasons the PPS installation progressed so quickly."
Both Ban and Trammer were members of the New European Bauhaus, which had been launched in 2021. An initiative of European Commission President Ursula von der Leyen, the New European Bauhaus is an interdisciplinary project aimed at decarbonizing society through the harmonization of sustainability and good design. Due to the COVID-19 pandemic, committee members had been holding discussions online. Ban is not interested in "sustainability" as a fashion, but he was able to sympathize with the philosophy of von der Leyen's New European Bauhaus.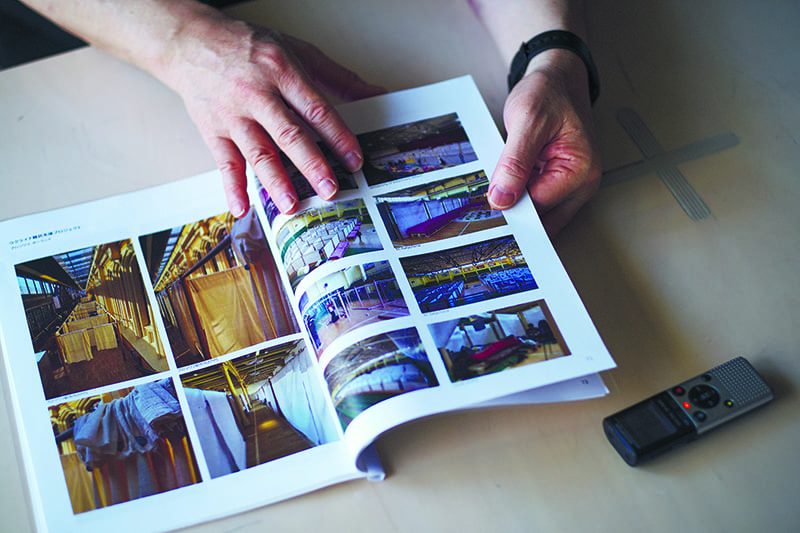 On March 11, Ban arrived in Chelm and completed the installation of 319 units of PPS in a converted supermarket building. The next day it began operating as the city's third evacuation center. Later, PPS facilities were also established in other Polish cities as well as in Bratislava, Slovakia, and also in Berlin and Paris. In addition, about 900 units assembled in Poland were sent to evacuation centers in Ukraine.
Ban will visit Poland again this September and is planning to enter Ukraine. His aim is to explore the possibility of building reconstruction housing in Ukraine. In Poland, he plans to build a prototype of the Styrofoam Housing System that he has developed jointly with a Japanese manufacturer. The main components of SHS are pre-cut Styrofoam panels. Styrofoam is cheap and easy to obtain, and by coating it with fiber-reinforced plastic, it can be used as a building material that is strong and durable. In addition, since the application of the fiber-reinforced plastic is done manually, no large-scale factory equipment is required.
"If you don't count the plumbing work, the frame of a house itself can be erected in one day," Ban said. "Also, since the materials are light, no building machinery is required. And the construction of this housing can also lead to the creation of new jobs for recovery."
For Ban, the only difference between his general architecture work and disaster relief volunteer work is whether he receives a fee or not. "There is no difference between the two," he said, in terms of researching materials, optimizing construction and devoting himself to the creation of beautiful designs. Continuity is a major feature of his architecture. Many of his projects are interconnected, and the lessons learned from one are reflected in subsequent jobs. For example, his PPS technology has gone through several iterations. Having started with System 1, which was developed for the Chuetsu earthquake in Niigata in 2004, the current PPS is System 4.
"I'm an architect, so my job is to improve our living environment through architecture. Sometimes that means I'm designing an evacuation center or temporary housing, but I think my work as an architect remains the same," Ban said. What can architects do for society? The answer to this question, which Ban has repeated to himself since he decided to become an architect, is there in front of us all to see.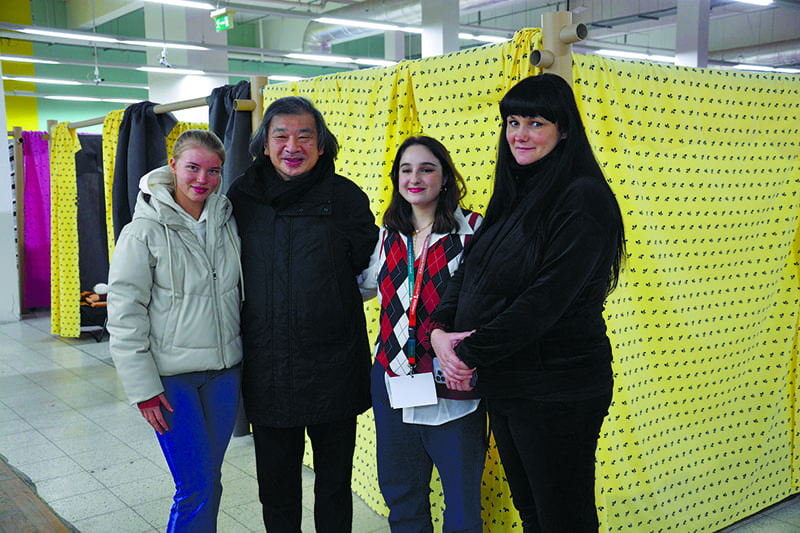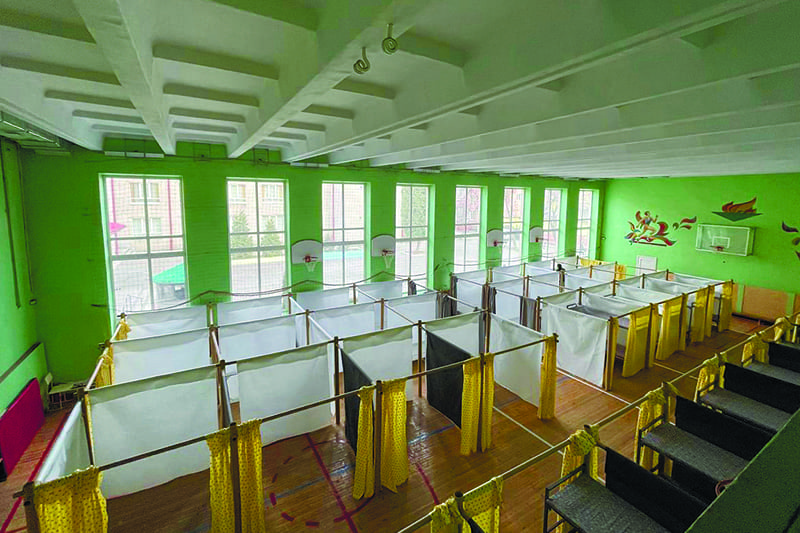 ---
困窮する人々のために建築を。世界的建築家が担う使命。
私たちの世界は大規模な災害や戦争と決して無縁ではない。そしてそこには必ず、住む家を失い、過酷な環境で生きざるをえなくなった数多くの人々がいる。建築家の坂 茂はこの現実を直視することを長年にわたって活動のひとつに据えてきた。1995年に被災地支援のためのNPOを設立。取り組んだプロジェクトは30を超える。
もちろん坂は被災者支援を専門とする建築家ではない。世界各国で個人住宅から公共施設まで幅広い建築物を手掛ける彼は、長年にわたって独自の構造や素材の開発に力を入れてきた。その姿勢は、紙管を構造材とした一連の「紙の建築」に端的に表れている。
2022年3月、ロシア軍によるウクライナ侵攻によって国境に近いポーランドの避難所は多くの避難民で溢れかえった。その様子を報道で知った坂は即座に支援に乗り出した。「避難民たちの状況は自然災害の被災者と同じで、基本的な人権のひとつであるプライバシーがない。これを改善する必要があるのです」と坂。彼の呼びかけに応じたポーランドの建築家たちが行動を開始した。
Return to Sustainable Japan Magazine Vol. 15 article list page