October 28, 2022
The hottest architects' show at Venice Biennale
ARCHITECT
By FUMIKO SUZUKI, TRANSLATOR:TONY GONZALEZ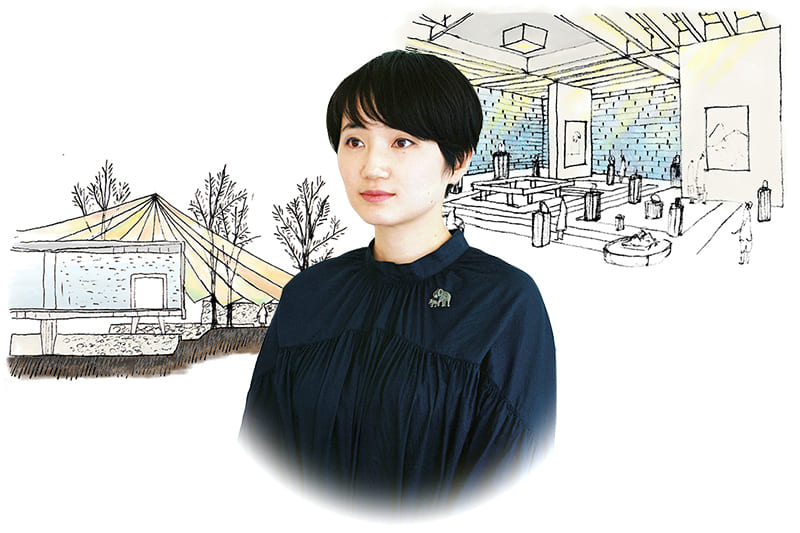 MAKI ONISHI
Born in Aichi Prefecture in 1983. She received an undergraduate degree from the Department of Architecture and Architectural Engineering at Kyoto University in 2006, and a master's degree from the University of Tokyo Graduate School Department of Architecture in 2008. Cofounded Onishimaki + Hyakudayuki Architects in 2008. Became a professor at the Yokohama National University in 2022. Her notable works include Double Spiral House and Copal. Her awards include the JIA Newcomer Award (2018), JIA Annual Architectural Design Commendation 2019 and the AIJ Young Architect Award for Selected Architectural Designs 2019. She will serve as curator of the Japan Pavilion at the 18th International Architecture Exhibition of the Venice Biennale in 2023.
Website: http://www.onishihyakuda.com/
PHOTO: YURIKA KONO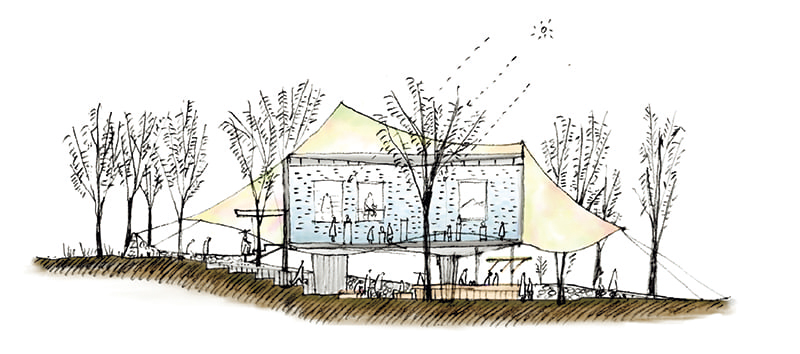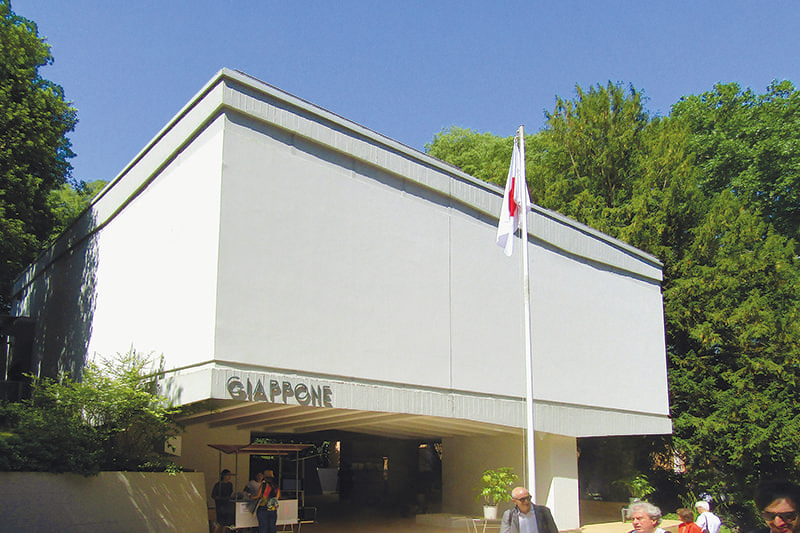 At the 18th International Architecture Exhibition of the Venice Biennale starting next May, the Japan Pavilion will be curated by Maki Onishi, who runs a design firm she co-founded with another architect, Yuki Hyakuda, and is involved in a wide range of activities, from residential to public architecture. The title of her exhibition at the pavilion will be "Architecture, a Place of Mind."
Born in 1983, she was in junior high school when she decided to become an architect and start to wonder what kind of architecture becomes loved. "I saw Gaudi's Sagrada Familia in Barcelona. That building, conceived by a single architect, has been maintained for over a hundred years and is still being built today. It has become part of the identity of its city. When I saw it, my childish heart was so moved I decided I wanted to become an architect. By contrast, when I look around here in Japan, I don't see many buildings that seem like part of the identity of the town they're in, or that are loved by the people there. So I began to wonder how we can make architecture that's more accessible, more integral to people's lives, and that will be remembered for a longer time."
In her definition of "architecture that is loved," Onishi suggests characteristics such as "organic," "born and raised," "beloved," "unique" and "like a living thing." The architecture that emerges from such images is something like a living organism, a building that causes one to feel its will to exist. Beloved architecture has longevity, the opposite of architecture that is consumed like fashion design. It is also architecture that is preferable for a sustainable society.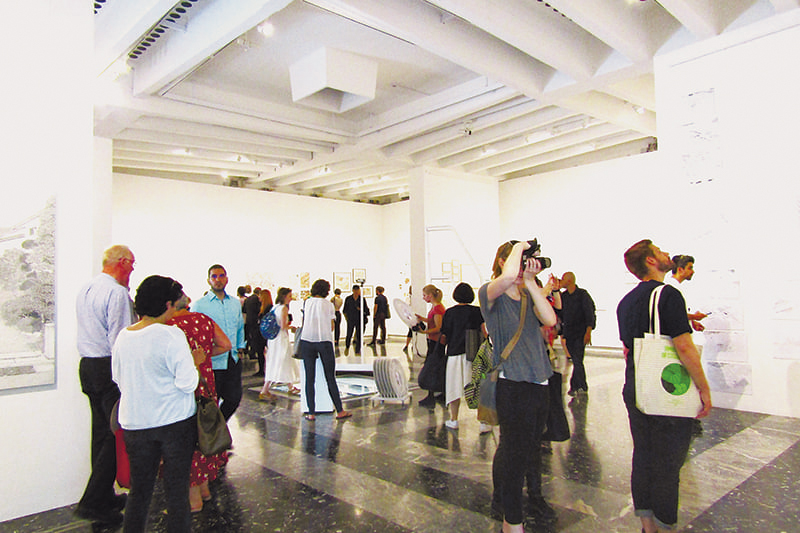 In this exhibition, Onishi intends to show the Japan Pavilion building as the epitome of beloved architecture. The pavilion is a modernist building designed by Takamasa Yoshizaka, known as a student of Le Corbusier, and completed in 1956. Many artists have used it as an exhibition venue since.
"The Japan Pavilion is a structure on pilotis [piers] that cause the entire building to float, giving an impression of there being a large creature there," she said. "I find it an attractive example of architecture for two main reasons. The first is because the pilotis create an open outdoor space beneath the building. Another is the sequential experience from entering to exiting, allowing visitors to experience a variety of spaces as they make their way through the building. I want this exhibition to take advantage of these architectural features."
Five individuals and one firm will participate under Onishi's curation. There will be a diverse lineup of artists in addition to the architects, including textile designers, photographers, designers and editors. All of them, including Onishi, will exchange views on what kind of architecture is beloved, engage in research and production, and tie these to the displays. This approach is also common to Onishi's design methods.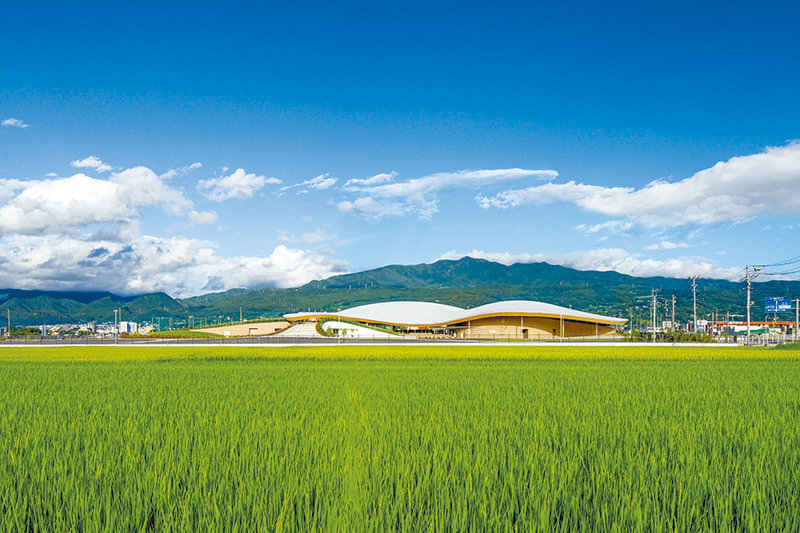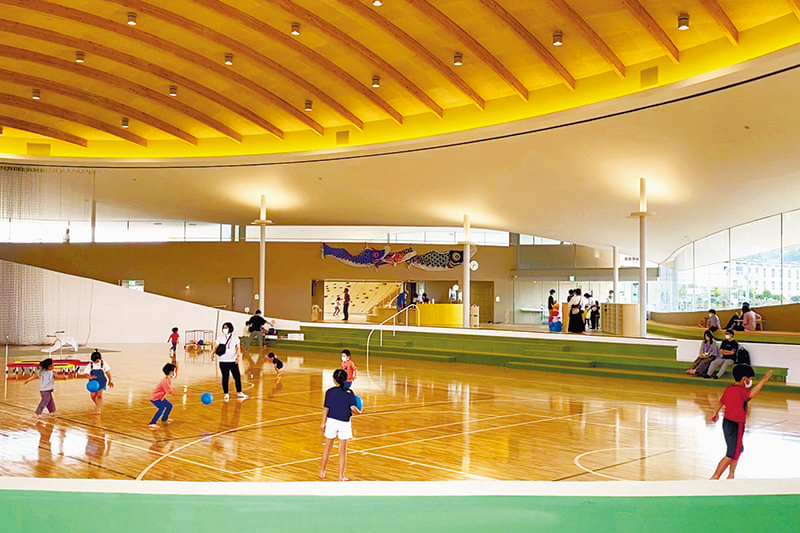 It has been 14 years since Onishi cofounded her office with Hyakuda. In recent years there have been many male-female teams in the Japanese world of architecture, with two prime examples being SANAA (Kazuyo Sejima and Ryue Nishizawa) and Atelier Bow-Wow (Yoshiharu Tsukamoto and Momoyo Kaijima). "Construction sites are male-dominated worlds, and I think that working with a man makes it easier than working alone," Onishi said.
"With respect to creating from a female perspective, the novelist Virginia Woolf has influenced me the most. I have always loved her novels, which I've read since I was a student, and her diary shows that she was thinking deeply and in the light of history about how to create a feminine style of writing in opposition to the male-centered literary world of the time. When thinking about architecture, I want to know how we can learn from the past and create our own unique style, and I think it was Woolf who started me thinking about that."
Having worked on many projects, she has recently had increasingly many opportunities to work on public structures. One example is Copal, a play-and-exercise facility accessible to all children, including those with disabilities or from any nation, which was completed this spring in the city of Yamagata. To realize such an inclusive facility, this project involved a series of workshops with operators and users throughout the entire process, from basic design to construction. The architecture reflects the results. She will also be in charge of designing rest facilities for Osaka's Expo 2025, where she hopes to realize "architecture like a living creature." Her goal of creating "architecture that is loved" will surely make the relationship between architecture and society more flexible and joyful.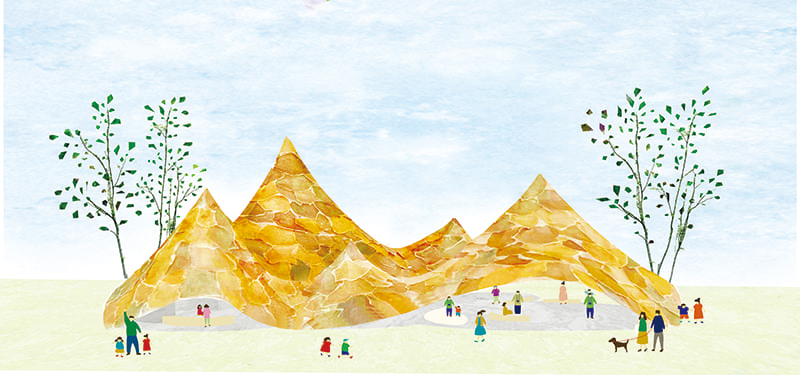 ---
「愛される建築」を通じて社会と建築の関係を問い直す。
来年2023年5月にイタリアで開催される第18回ヴェネチア·ビエンナーレ国際建築展。今回、日本館のキュレーターは建築家の大西麻貴だ。展示のタイトルは「愛される建築を目指して」。その着想は中学生の頃の経験にまで遡る。「サグラダ·ファミリアを見たとき、ひとりの建築家の構想が百年以上も引き継がれ、都市のアイデンティティになっていることに感動し、建築がもっと人々に寄り添う方法を考えるようになりました」。
大西が考える「愛される建築」とは、生き物のように存在することの意志を感じさせる建築だ。また同時に長く残り、持続可能な社会にとって望ましい建築でもある。
女性の視点からの創造という部分で最も影響を受けたのは、小説家のヴァージニア·ウルフだという。「彼女の日記を読むと、男性中心の文学の世界でいかにして女性としての文体を生み出すかを深く考えていたことがわかります。どのように過去から学び、建築における自分だけの文体を生み出して行けるか。そう思うようになった原点はウルフにあった気がします」
Return to Sustainable Japan Magazine Vol. 17 article list page