April 21, 2023
How climate change is linked to human health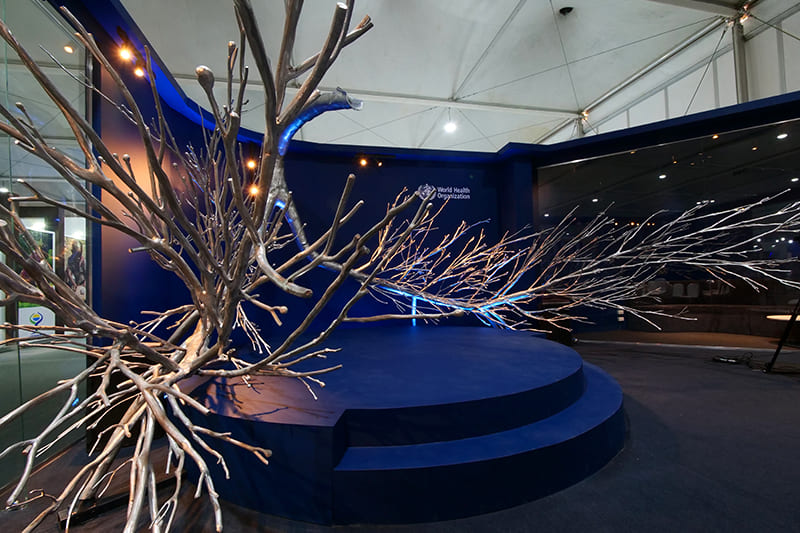 Climate change is no doubt one of the most pressing issues that the global community faces, and it is expected to be discussed with the highest priority at the Group of Seven summit in Hiroshima and related meetings. Public health issues have also been of the utmost concern, more so after the entire world experienced the COVID-19 pandemic, whose impact is still being felt in various ways.
Alan Dangour, director of climate and health at the Wellcome Trust, said topics involving these two key areas have been actively discussed in the international community in recent years. "It's absolutely critical that the researchers of the two disciplines come together, because climate change will affect the health of the world population in fundamental ways," he said.
The Wellcome Trust is a London-based charitable foundation supporting research and other activities toward addressing health issues from various perspectives. It was established in 1936 to manage the wealth left by Sir Henry Wellcome, an American-born pharmaceutical entrepreneur. Its ££37.8 billion ($47 billion) investment portfolio allows recipients of grants to concentrate on their endeavors and make breakthroughs with positive impacts on society.
Wellcome focuses on three of the most threatening challenges for humanity: climate change, infectious diseases and mental health, which are interconnected. Climate change can affect people's health in ways beyond direct impacts such as deaths and injuries caused by extreme weather events and heat waves.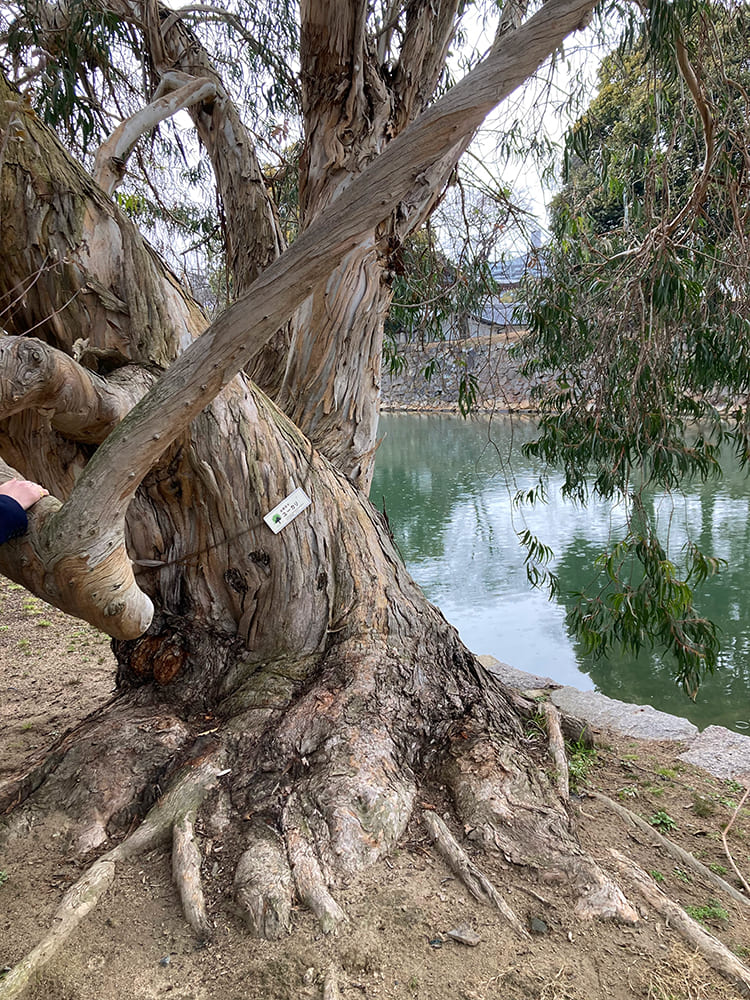 "For example, mosquitoes can start to live in different parts of the world due to rising temperatures, bringing diseases that they transmit," Dangour said. He also pointed out that declining production of food crops would potentially affect the health of large populations.
Some people, especially youths in high-income countries, feel insecure about their future in the face of climate change a psychological reaction called climate anxiety. There are also people who feel a strong sense of loss and sadness because familiar landscapes have been lost due to environmental degradation, called "solastalgia." "We understand very little about this, but we do know that many more types of mental health concerns are on the increase as a result of environmental change," Dangour said.
To make advances in health science to address these issues, Wellcome not only supports research but also works with policymakers, runs advocacy campaigns and forms partnerships with other organizations.
A meeting of global experts themed "From COP27 and COP15 to the G7 Summit Hiroshima: New Partnerships for Solving Climate and Health Issues" to be held in Nagasaki on May 12 is one such example. Wellcome is one of the sponsors of this event, which will gather experts from Japan and abroad to review the discussions at the 27th Conference of the Parties to the United Nations Framework Convention on Climate Change (COP27) and the 15th Conference of the Parties to the United Nations Convention on Biological Diversity on the links between the environment and human health as well as build awareness and understanding of issues in this area.
Dangour will give a keynote lecture on partnerships to address climate and health challenges and participate in a panel discussion with other specialists from research institutes, international organizations and a global pharmaceutical company. "This is an opportunity for us to share some of the latest findings to convene a group of experts who understand the issue and are willing to do more about it," he said. "I hope that some of the discussions we will have at the meeting will be taken up at the G7 Hiroshima summit and related high-level meetings."
He also pointed out that at COP27, held in Egypt last year, the importance of the linkage between climate change and health was recognized for the first time. The presence of health in the discussion of climate change is gaining more attention than ever before.
The World Health Organization and Wellcome co-hosted the Health Pavilion at COP27, featuring various works of art, including a monumental sculpture on the center stage titled "Bodies Joined by a Molecule of Air," created by Invisible Flock and Jon Bausor. The silver sculpture, which resembles both human lungs and trees colliding, drew attention to the connection between human health and nature.
Among the many other cultural programs that Wellcome carries out is Mindscapes, which supports selected artists, including Yuki Iiyama in Japan, to create and show works on the theme of mental health in Tokyo, New York, Berlin and Bangalore in collaboration with museums such as Mori Art Museum in Tokyo, cultural institutions and nongovernmental organizations. "Using art to tell a story to promote understanding and action towards human health issues is something that Wellcome does brilliantly," Dangour said. He added that he expected to have a fruitful time in Japan, drawing full inspiration from its nature.
ALAN DANGOUR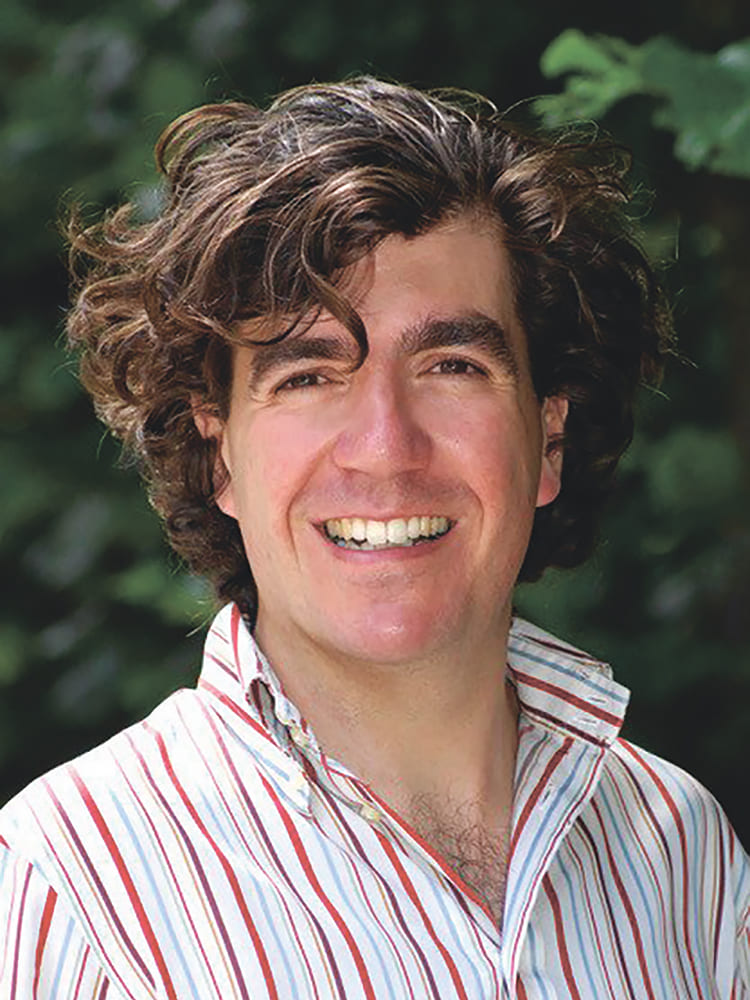 Alan Dangour joined the Wellcome Trust in January 2022 to lead the organization's ambitious new climate and health strategy. He was professor of food and nutrition for global health and the director of the Centre on Climate Change and Planetary Health at the London School of Hygiene and Tropical Medicine for the past 20 years and led an interdisciplinary team working on the connections between environmental change, food systems and health. He was a senior research fellow for the U.K.'s Department for International Development and an expert adviser for the Environmental Audit Office of Parliament.
---
健康の視点から気候変動を考える財団の取り組み。
気候変動は国際社会が直面している喫緊の課題のひとつであり、まもなく開催されるG7広島サミットや関係閣僚会合などでも最優先事項として扱われることが予想される。また、公衆衛生にまつわる問題も新型コロナウイルスの大流行と今なお続く余波もあって最大関心事となっている。〈ウェルカム・トラスト〉の気候・健康部門のディレクター、アラン·ダングール氏によると、近年これら2つの分野にまたがる議論が世界中で活発化しているという。「各分野の研究者が協力し合うことが重要です。世界全体の人々の健康に根本的な影響を与えるのが気候変動だからです」と語る。
ロンドンが拠点の〈ウェルカム·トラスト〉は、気候変動、感染症、メンタルヘルスという3つの課題に取り組む財団だ。ダングール氏は気候変動と健康との関係が初めて言及されたのがCOP27(2022年)であることに触れ、メンタルヘルスの重要性が増してきていることを指摘する。
Return to Sustainable Japan Magazine Vol. 23 article list page