May 26, 2023
Exhibition by bonsai master Teppei Kojima
People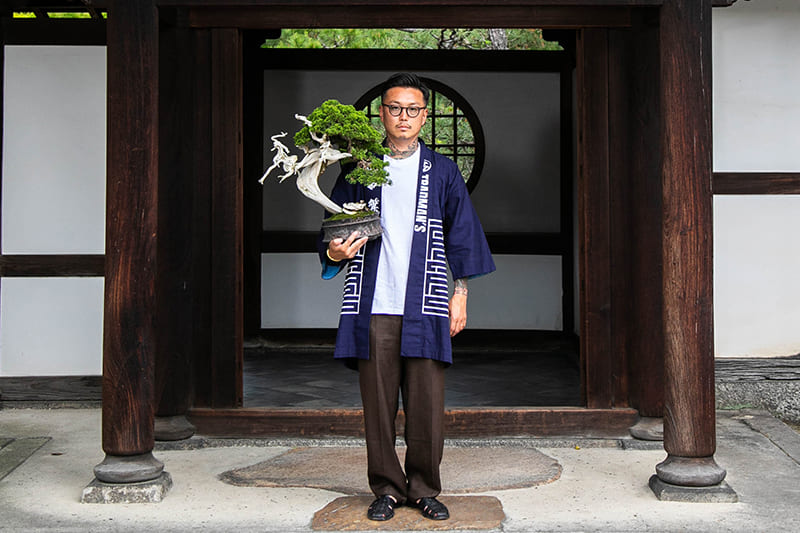 An exhibition by Teppei Kojima, a bonsai artist at Tradman's Bonsai, was held recently at Ryosokuin Temple, a famous scenic spot in Kyoto.
The bonsai master is very popular among foreigners and the younger generation and constantly receives offers from high-end brands worldwide. Kojima's first exhibition in the Kansai region was crowded with young people and foreigners from more than 10 countries around the world. Kojima says, "For Japanese people, bonsai has a strong image of old people, but people overseas do not have that stereotype and see it simply as an art form."
Kohachi Ikeda, the Land Rover dealer who organized the event, and Toryo Ito, the deputy head priest of Ryosokuin Temple, strongly sympathized with Kojima's desire to make Japanese culture and tradition kakkoii (cool) and familiar to young Japanese. Ito said, "We have always emphasized the Japanese sense of aesthetics, but in the future, we would like to pass on the coolness of our inherited history to a wider generation as well."
Tradman's Bonsai was born from the fusion of Japanese tradition, history, culture and Kojima's starting point — street culture. The exhibition was filled with kakkoii that transcended age, gender and nationality.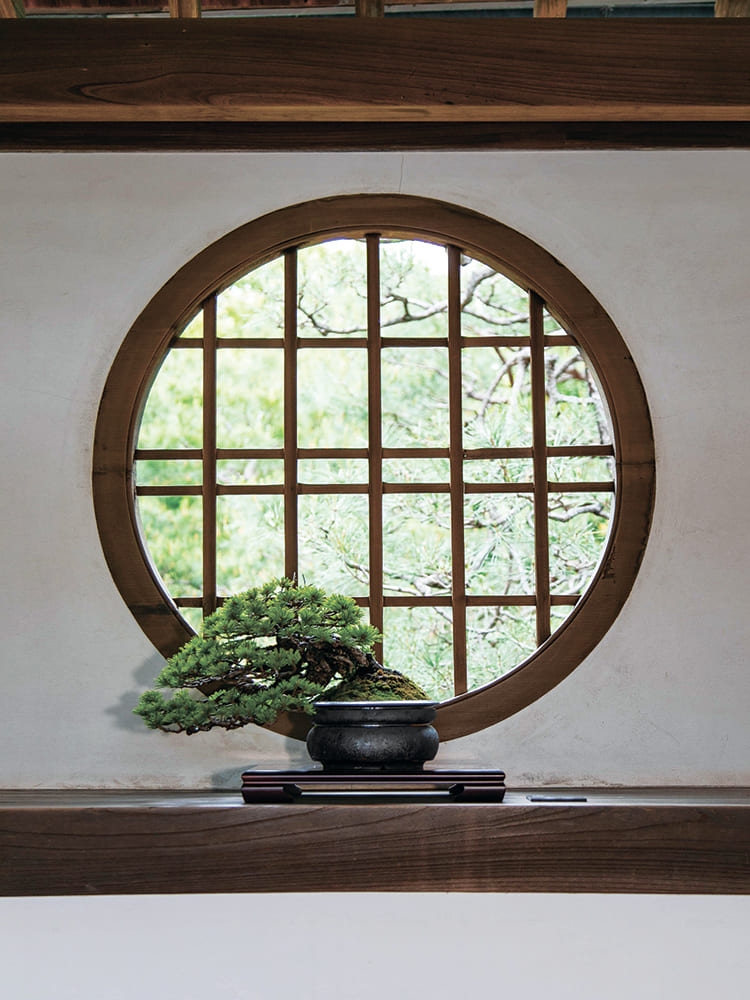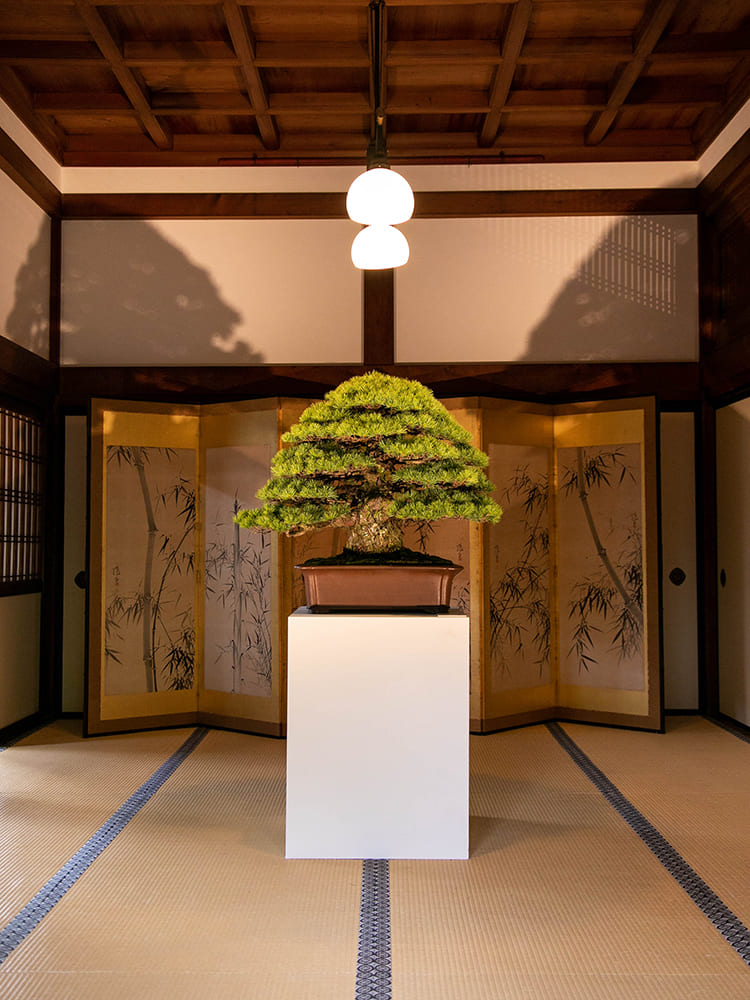 Return to Sustainable Japan Magazine Vol. 24 article list page